YOUR ONE-STOP PLACE FOR BOOK REVIEWS AND BOOK-RELATED IDEAS BY KAREN
I help you with all the book-related questions\ reviews and how to select books for your kids by age.
Hello and welcome to my world of books. I am Karen, the author, founder, and mother of a little bookworm, who is the main reason to start this blog. I am glad you are here.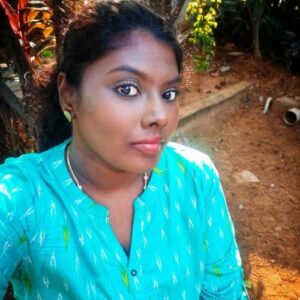 ALL ABOUT ME
I am Karen, the face behind Nathan_Reading_Journey. I was born and brought up in Tamil Nadu, India and did my Bachelor of Engineering and Master of Business Administration. My Nathan is a 6-year-old active boy. His love for reading is matched only by his devotion to his construction toys and blocks. My little world revolves around my kid, my husband, my brother and my parents.
My mother introduced me to the world of books and my fondest memories of childhood are those of being read to by her. She is my inspiration and I have only tried to follow in her footsteps by passing on the book love to my Nathan. I love collecting picture books. I call myself a curator of best-illustrated children's books. Some people call it hoarding, but then those people haven't met a book lover. We have a huge home library and it takes care of all our literary needs. It's our happy place.
Without my family's unwavering support, I wouldn't have been able to collect these books or put together this huge home library. By the grace of God, I am blessed to have people in my life who encourage and facilitate this passion.
Every book review on this page is our honest opinion. We read and get acquainted with the book and then I review them. We finished doing 1000 books before the kindergarten program to read 1000 books before Nathan turned 5.
WHAT CAN YOU EXPECT FROM THIS BLOG
I started to document the books I read to Nathan on Instagram.  Slowly, I started to have an audience who said my reviews help choose age-appropriate books. Those encouraged me to write more reviews. I got to know about a program called 1000booksbeforekindergarten: that is a program where you will read 1000 books to your kid before they turn 5. We plan to read 1000 separate books and we are almost halfway through finishing 1000 books.
I categorized books for different ages and also included some tips for reading, too. You can also find a shop that has different bible posters designed by me. Under Faith Books, you can also find my personal reflection on each Bible verse that spoke to me.
When the categories are updated or changed, I will update this page also.
You can click on each link to check out different reviews.




CONNECT WITH ME
If you have any questions or doubts or suggestions, drop a mail to me at nathanreadingjourney@gmail.com/ nkarenece@gmail.com
Do Tag me on any social media if my review helped me choose books.
If you are interested in submitting a request, please check out my Review Policy before heading over to the Contact page.
FOLLOW ME ON SOCIAL MEDIA