BOOK NAME: DEAR ZOO
AUTHOR: ROD CAMPBELL
PAGES: 18
PUBLISHER: MC MILLAN CHILDREN'S BOOKS
AGE RECOMMENDED: 1+
A popular children classic book is Dear Zoo. A very simple lift-the-flap book filled with repetitive and surprise texts. The story starts with a child who wrote to the zoo to send a pet. So the zoo people started to send unusual animals as pets like lions or monkeys or camels or snakes. They came in a box or crate or basket, and each time it was too big or small or scary for the child. So the child has to resend the animal back and have to wait for a perfect pet. Do you think the child will get a perfect pet to play with? A popular book for all ages and for lots of discussions can be done using this simple story.
One can discuss with an older kid about,
Pet animals and zoo/wild animals.
Characteristics of each animal in the book.
Reasoning skills like why would they keep the dog as a pet and not a lion as a pet.
Different types of boxes are used in the story.
To enhance this story more, one can play pretend to play with animal figurines and a box. The kid has to open the box and find what animal is that and say if it's heavy or small or scary or fierce.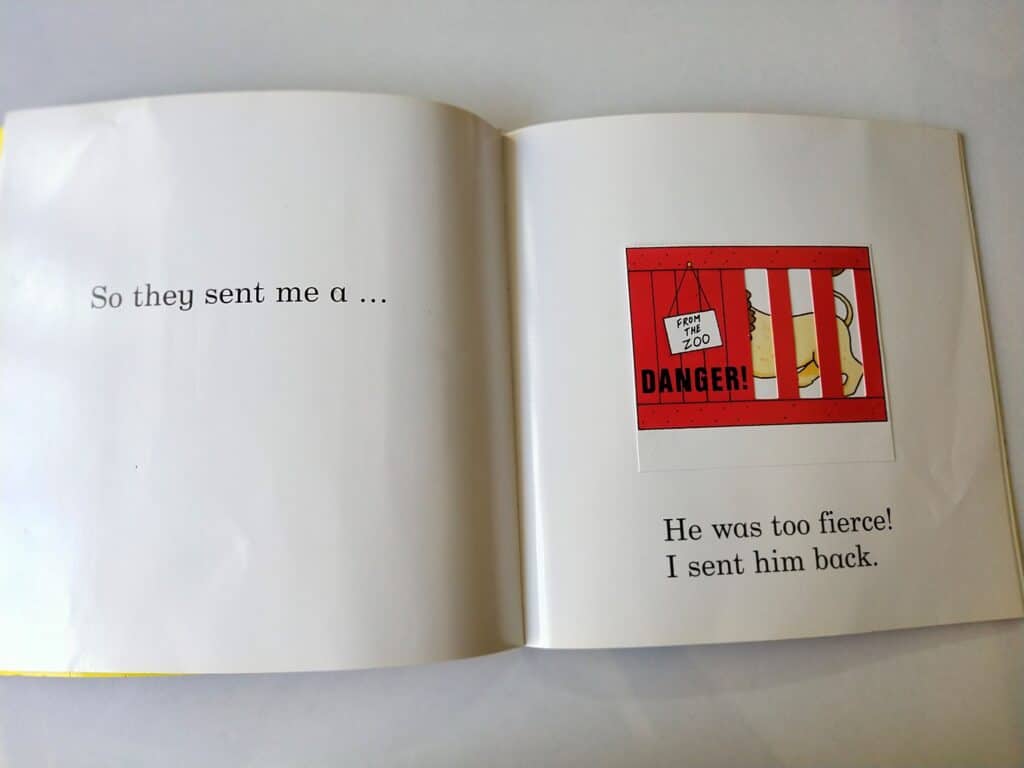 Also, there are Dear zoo printables all-around social media and one can use them to play along with the book.
.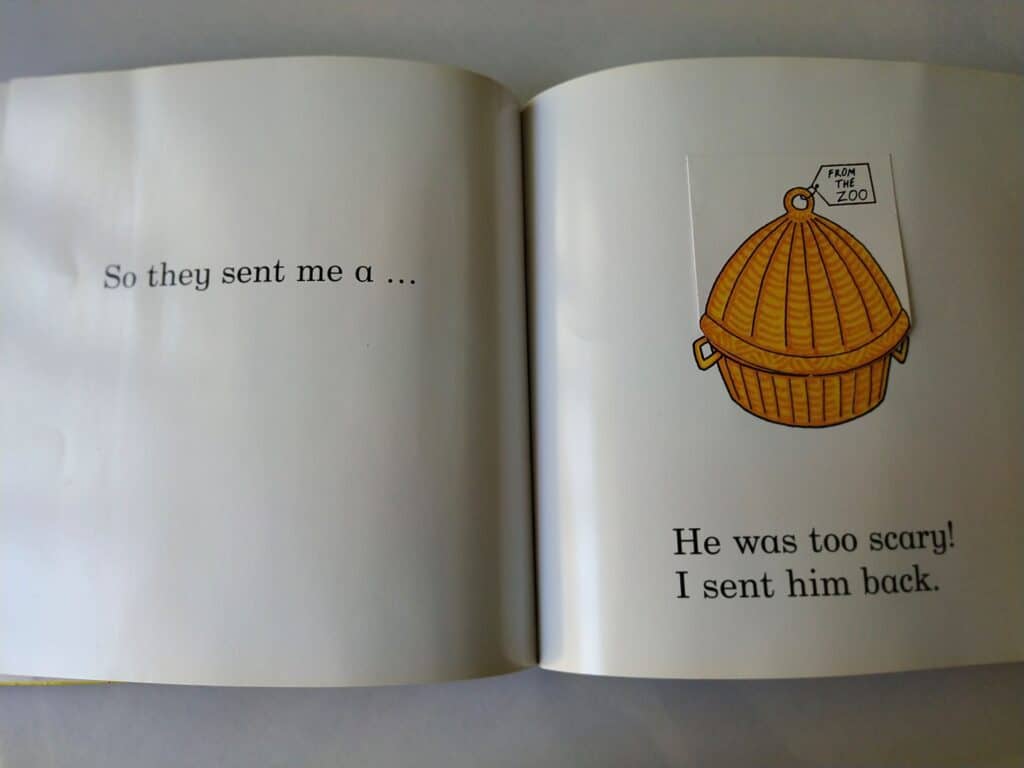 The animal shapes version of the dear zoo is a board book, which doesn't have flaps. Instead, they have die-cut pages of each animal. Each page says about the animal name, and when the kid turns the page it represents the size of the same animal.
One can read the animal shapes book to babies as it's a sturdy board book. These repetitive and uncomplicated texts in the story help the kid to develop their vocabulary. A year-old will start recognising different animals and this book will surely engage them.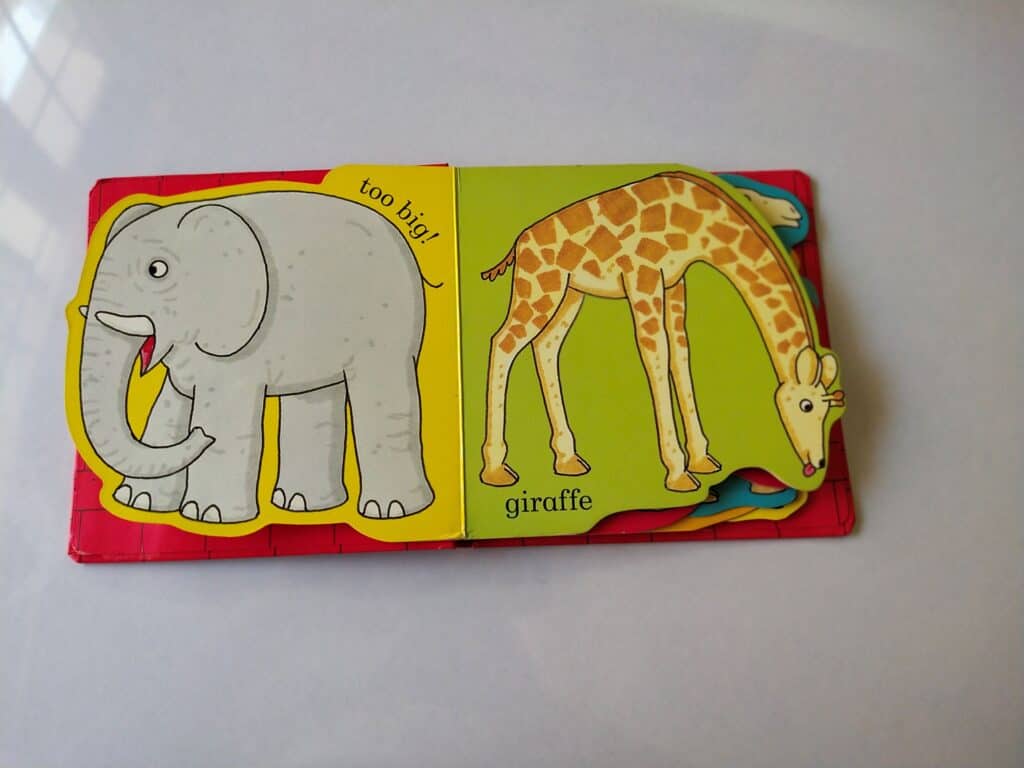 Both books are bright and beautiful and carry the same storyline.
To read more Book reviews CLICK HERE
Please follow and like us: