BOOK NAME: CAR, CAR, TRUCK, JEEP
AUTHOR: KATRINA CHARMAN
ILLUSTRATOR: NICK SHARRATT
PAGES: 26
PUBLISHER: BLOOMSBURY CHILDREN'S BOOKS
AGE RECOMMENDED: 2+
Remember the classic old baa baa black sheep rhyme? This book is filled with cars, busses, planes, trucks, and diggers. A motorbike is read aloud using that tune. You will have started singing the tune in your mind now 🙂 A bright and vibrantly illustrated book that can create a discussion among kids. For one instance, there's a page, where every vehicle stops at a traffic light. Nathan and I had a discussion about that and the next day he surprised me by showing me the traffic lights during our car ride. Children are very attentive and books definitely help them to expand their imaginations.
The story also takes us through different scenes like a car starting a journey from filling a fuel, standing in a traffic light, through downhill, through a country scene, and finally back home. The combination of vibrant pictures and different vehicle sounds is best in this book.
Few rhyming lines from the book.
Car, car, truck, jeep,
have you any fuel?
Yes, sir, yes, sir,
three tanks full.

Car car truck jeep

One for the red bus,
one for the train,
and one for the pilot
in her jumbo jet plane.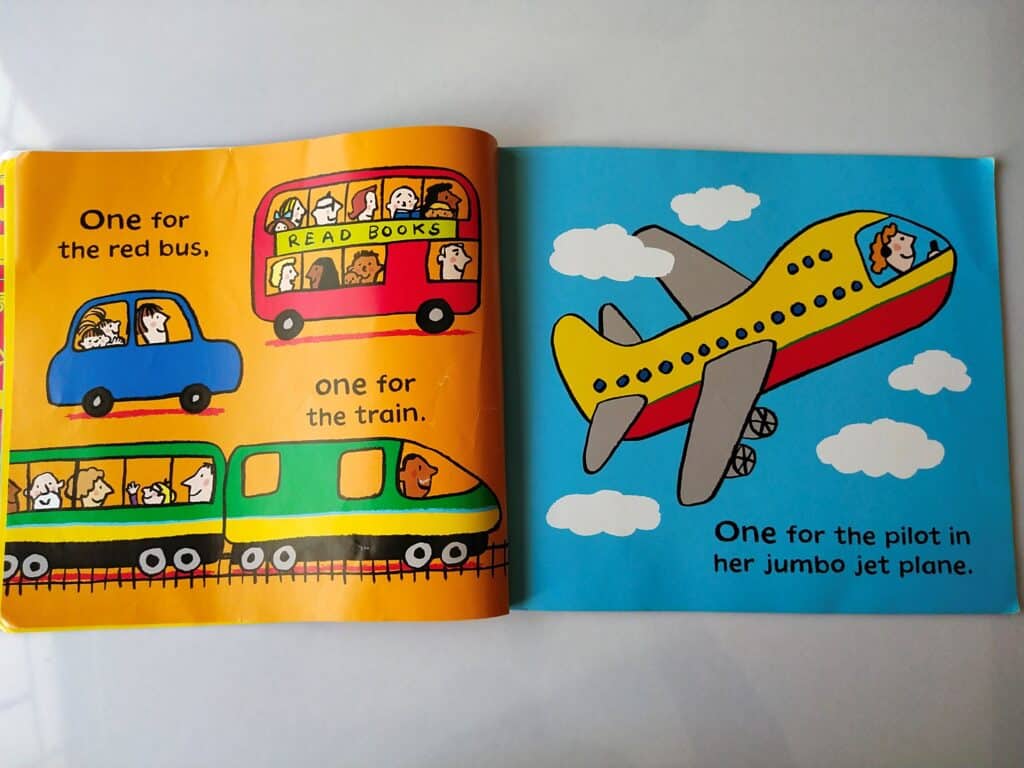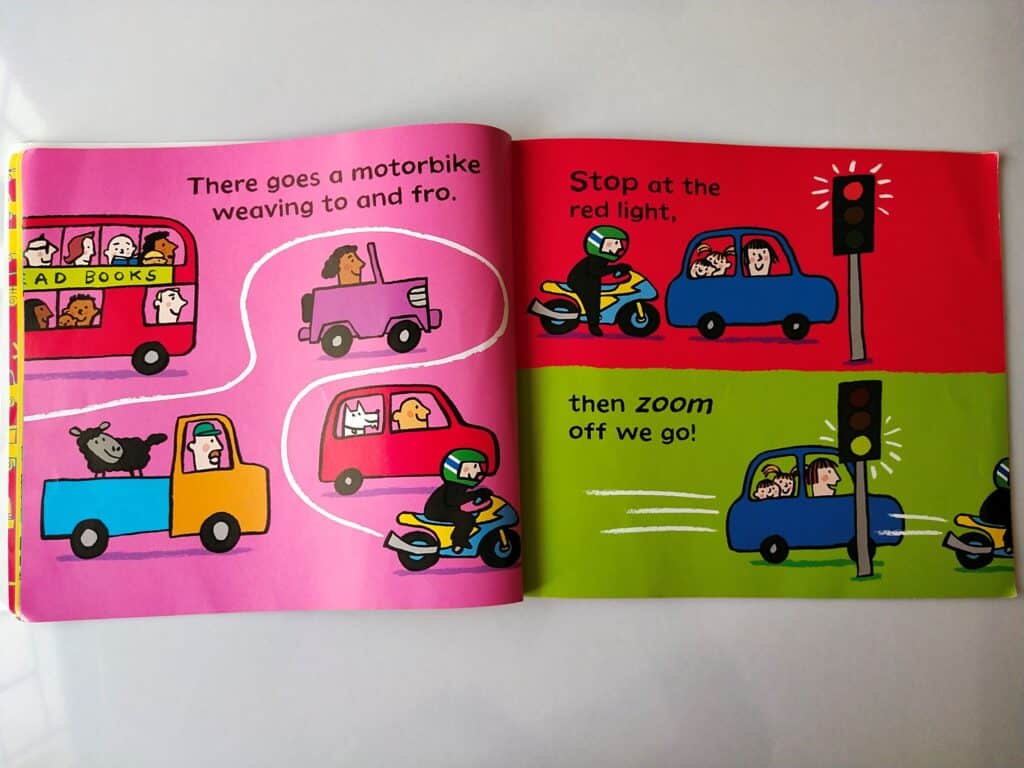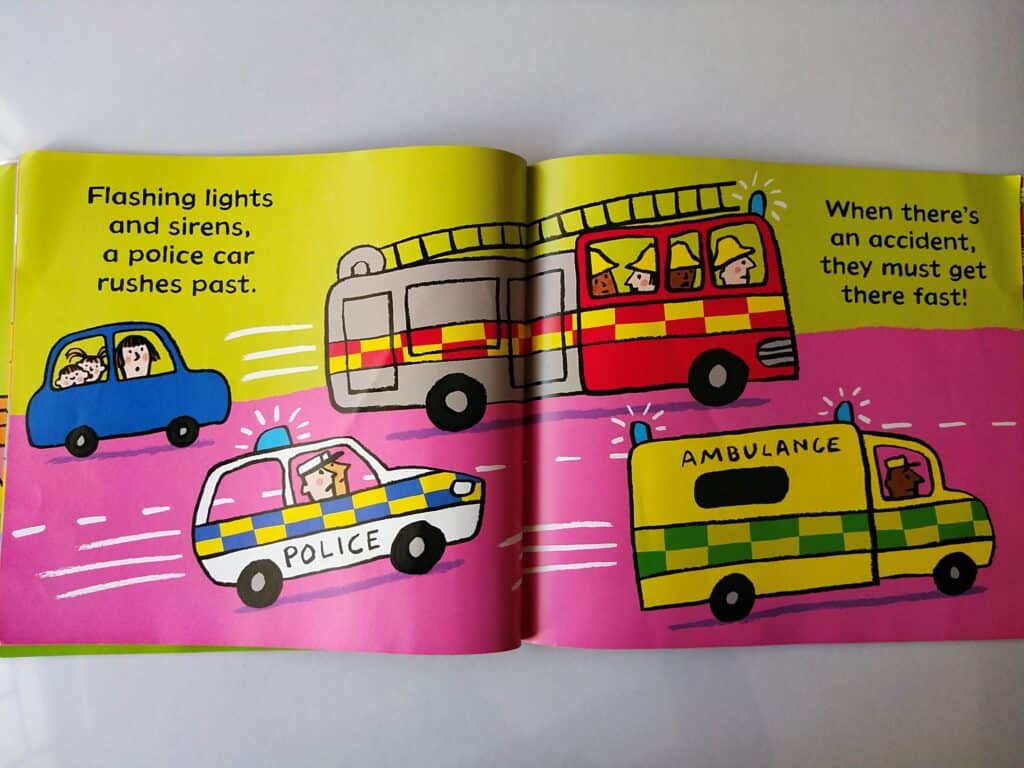 Lots of pretend play and STEM activities can be done using this book.
To read more book reviews CLICK HERE
Please follow and like us: