BOOK NAME: CONSTRUCTION
AUTHOR: SALLY SUTTON
ILLUSTRATOR: BRAIN LOVELOCK
PAGES: 32
PUBLISHER: CANDLEWICK
AGE RECOMMENDED: 3+
I have a construction toy wild kid at home and this book is perfect for reading aloud. A rhyming text filled with vibrant pictures takes us on a journey of building a Library. We can find diggers digging the ground, and concrete pumps filling the holes. Cranes lift the wood and glass, and workers building an outer structure and paint inside the building. The illustrations are bright and vibrant on every page.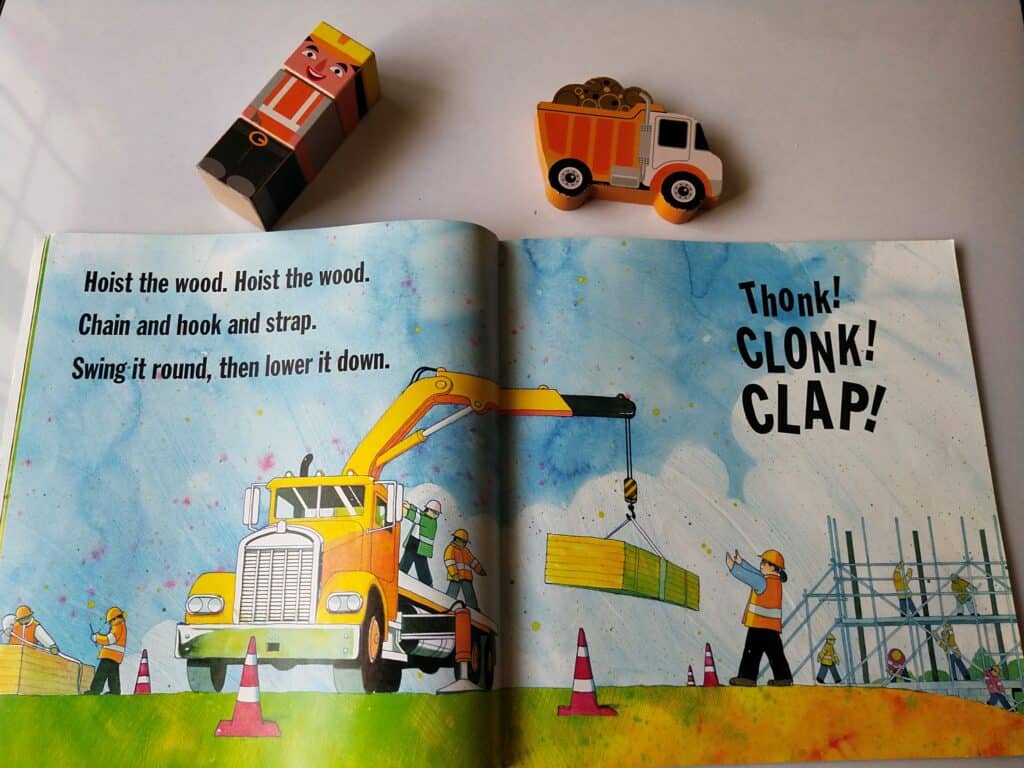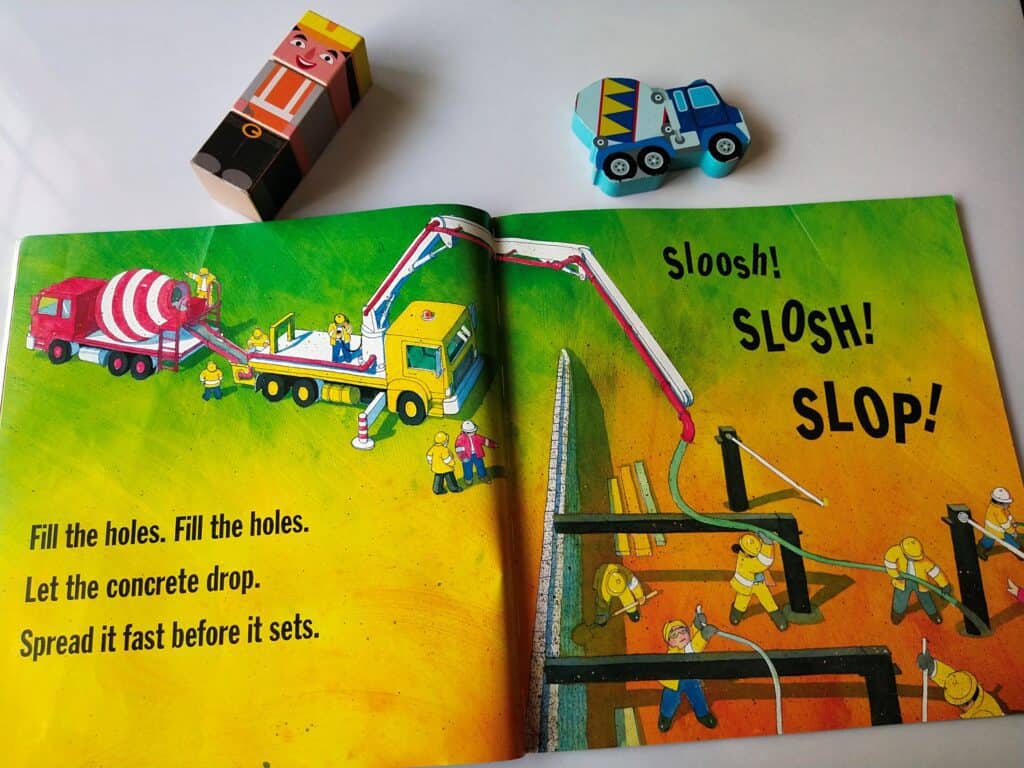 We are living in a place, where there is building construction, bridge construction, road work, and metro rail construction. Nathan is fascinated by construction machines and sometimes stops to watch how each giant machine works. One of the incidents I can never forget is Nathan seeing a "tower crane" and renaming it an "office crane"
We usually cross a construction site while going to my parents and in-laws' homes. He never ceases to amuse me by renaming the crane and making us stop to see how it lifts things.
A beautifully illustrated book and pick this rhyming book for your construction craze kid.
To read more book reviews CLICK HERE
Please follow and like us: