BOOK NAME: TEN TINY BABIES
AUTHOR & ILLUSTRATOR: KAREN KATZ
PAGES: 32
PUBLISHER: SIMON AND SCHUSTER
AGE RECOMMENDED: BABIES TO 2+
The book starts with how a baby starts having fun and is later joined by a group of babies. This fun and silliness are done till they are exhausted and they go to sleep tiredly. This book I read this to Nathan when he was around 8 months. He loved the vibrant illustrations in the book and used to laugh when I mimicked the lines.
A simple baby for babies who are fond of turning pages and also a great book for tummy time. A beautiful counting book where each page shows babies doing silly things like bouncing, cuddling, making noise, spinning, taking a bath, changing dress and finally going to bed tiredly.
Babies would definitely love this simple rhythmical book and it teaches a routine for toddlers too. Not necessary to use this book for counting but read it to them in a silly way. Also, a great book to teach about body parts or use this book for toddlers to repeat the actions done by babies. A great activity to do on a rainy day.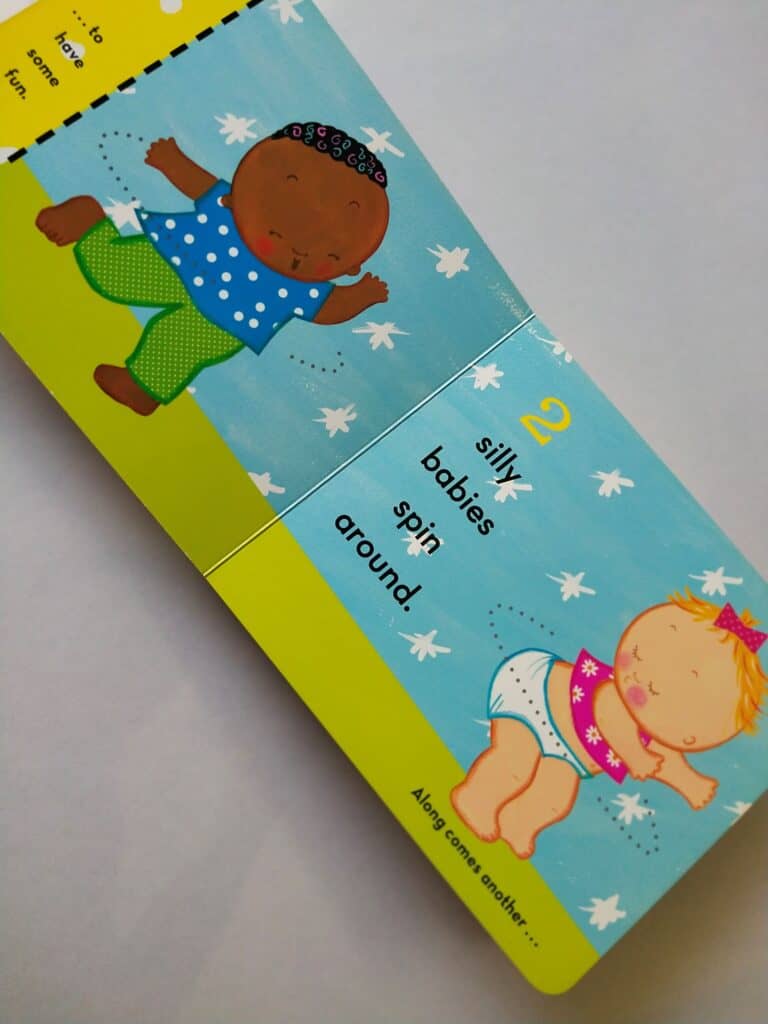 To read more infant books CLICK HERE
Please follow and like us: