BOOK NAME: WHERE IS BABY'S BELLY BUTTON?
AUTHOR & ILLUSTRATOR: KAREN KATZ
PAGES: 14
PUBLISHER: SIMON AND SCHUSTER
AGE RECOMMENDED: BABIES TO 2+
Have a newborn at home? This book starts with suspense on each page. Each page has a lift-the-flap and in it are hidden certain body parts of the baby. The reader asks the kid where that body part is in a fun way. This is a beautiful interactive book and is sure to end with lots of giggles. If you are reading to a toddler, be sure to play peekaboo while naming the body parts.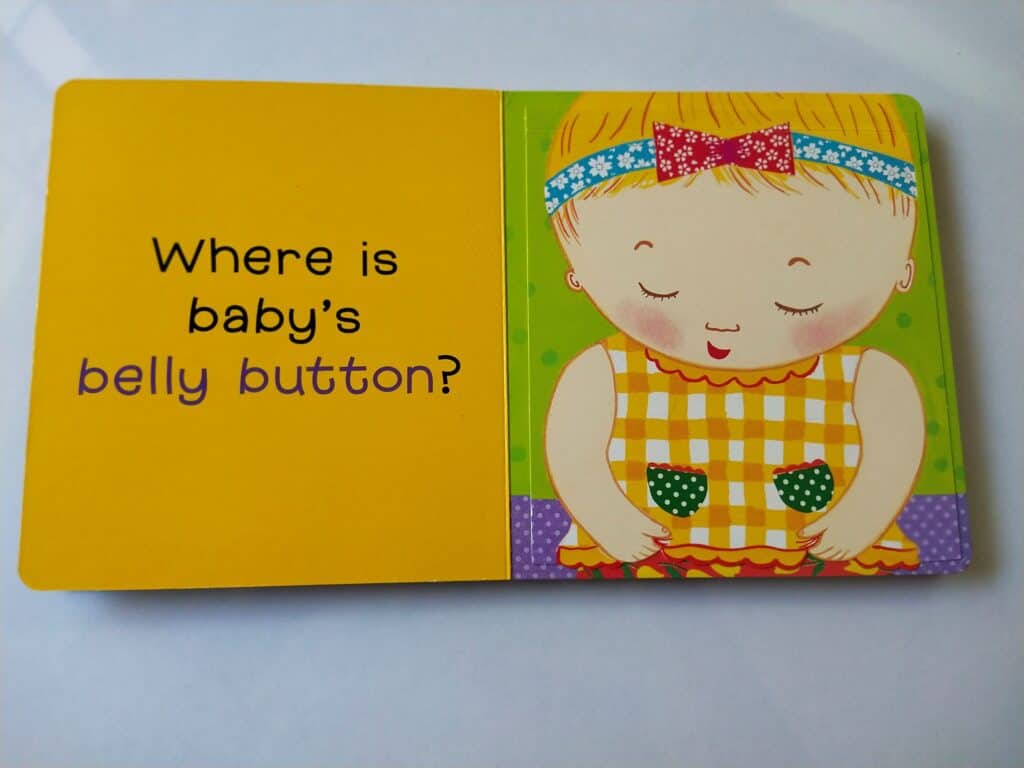 The fun in this book is when the little ones start to point out their body parts while we are reading to them. Also, these lift-the-flap books help the kid reinforce the cause-and-effect mechanism.
Spoiler: The cover and the story's ending won't be the same. Make sure you grab this book for your baby's home library.
To read more baby books CLICK HERE
Please follow and like us: