BOOK NAME: TAP THE MAGIC TREE
AUTHOR & ILLUSTRATOR: CHRISTIE MATHESON
PUBLISHER: GREENWILLOW BOOKS
PAGES: 40
AGE RECOMMENDED: 2.5+
A beautiful, interactive picture book that teaches about four seasons to little kids. It seems magical to children because they think their actions cause the tree to change. This book starts with a bare tree and the reader has to follow the instruction given on each page. For instance, it says tap the tree once and when the kid taps it, a small leaf appears on the next page. Later, the reader needs to tap it, shake it, jiggle it, or even blow it a kiss. The leaves grow, flowers blossom and even you can knock the apples in this book. A very beautiful book about nature and a must-have book on your bookshelf. Definitely a book that surpasses the need for electronic gadgets to keep the kids engaged.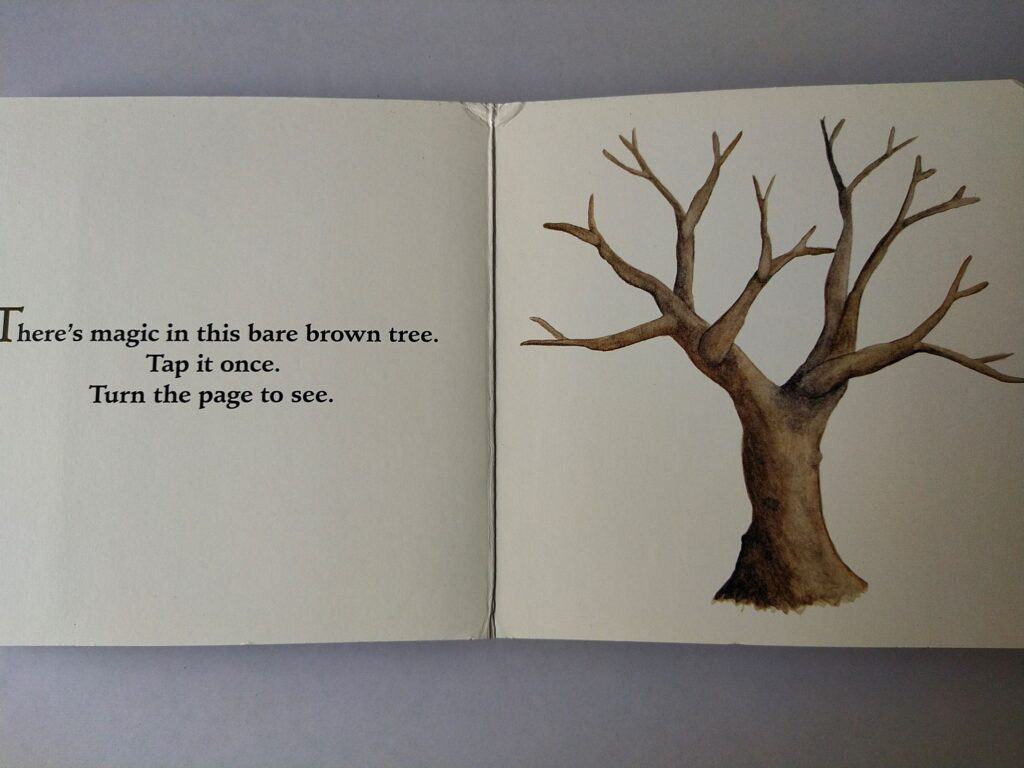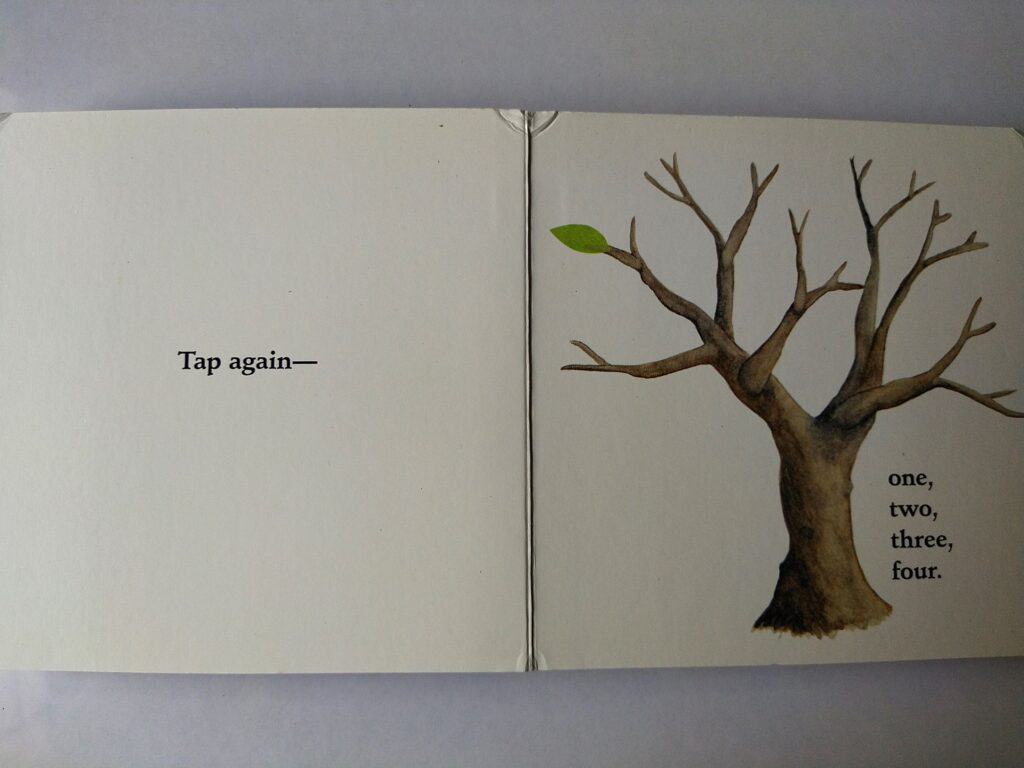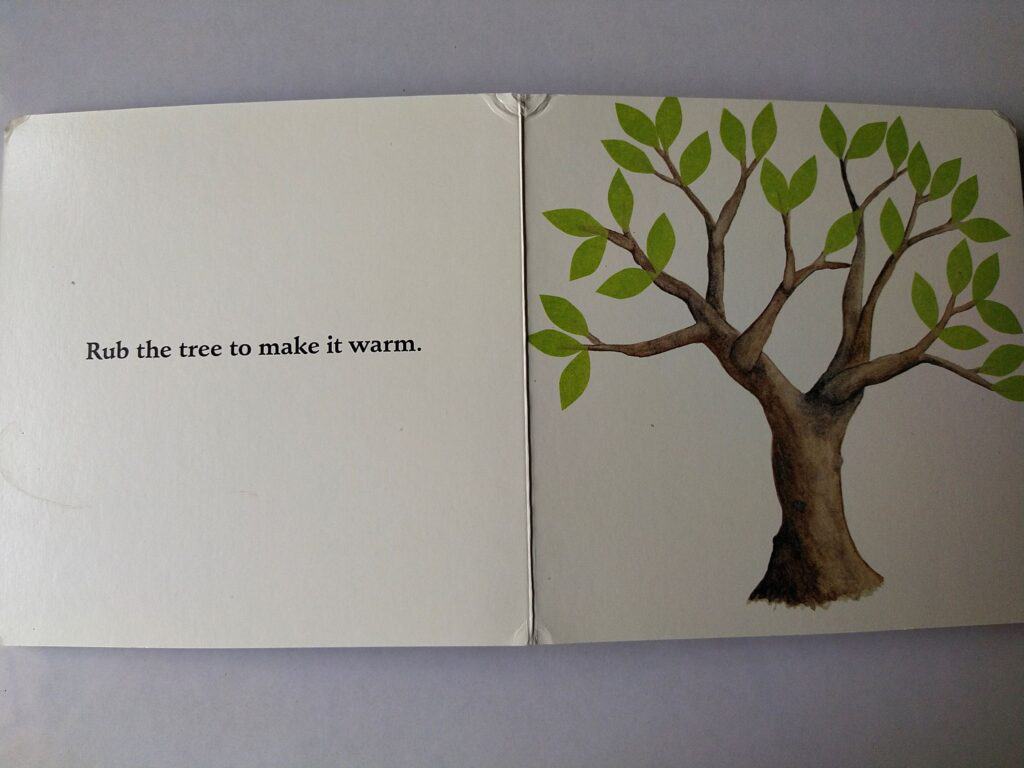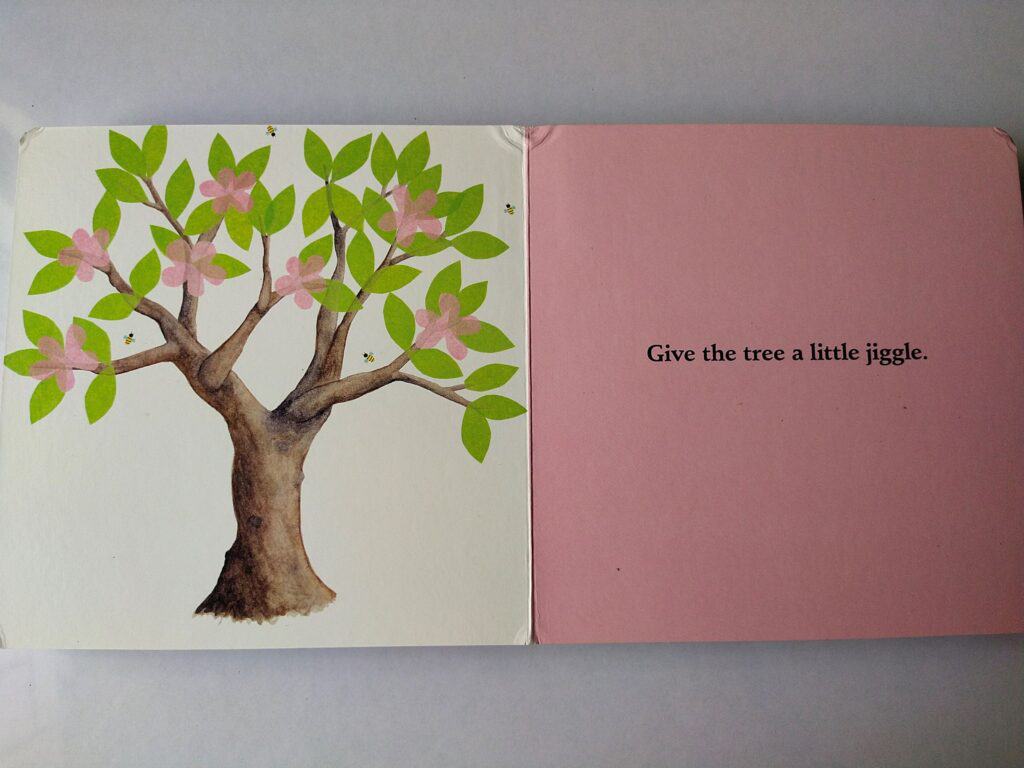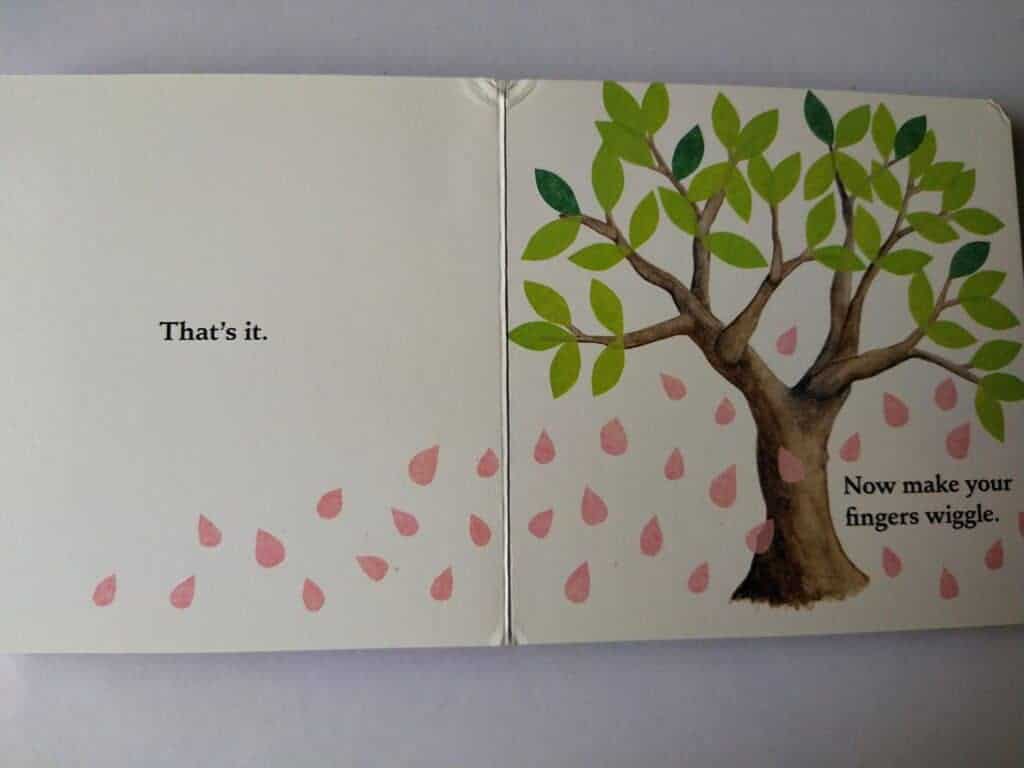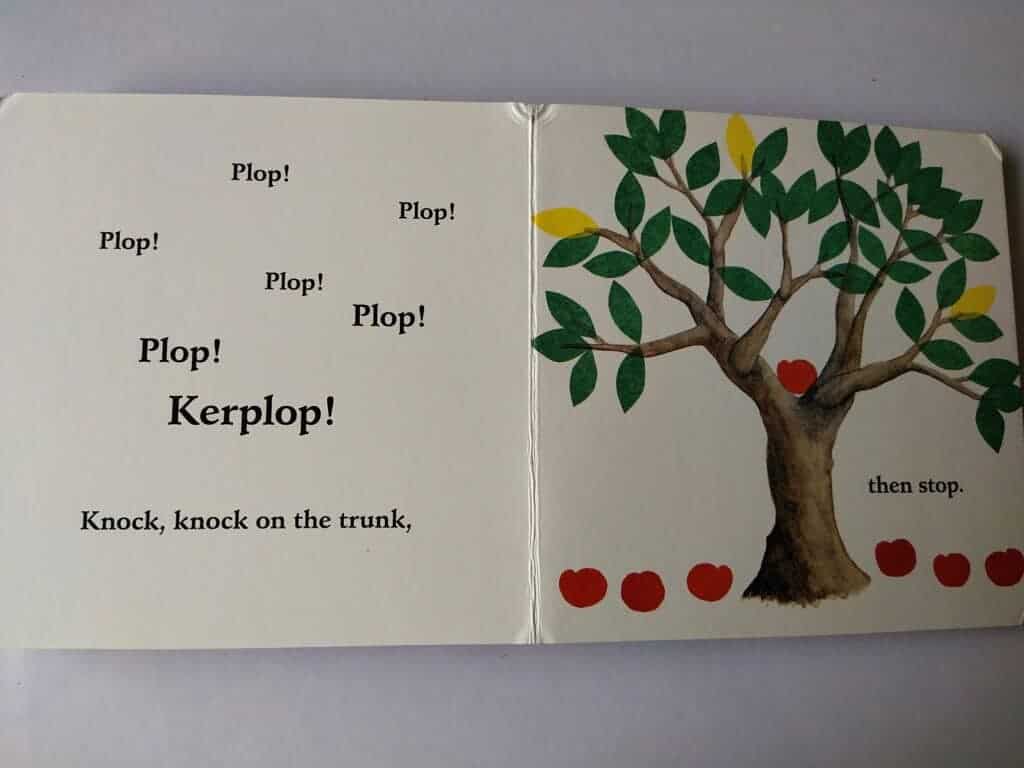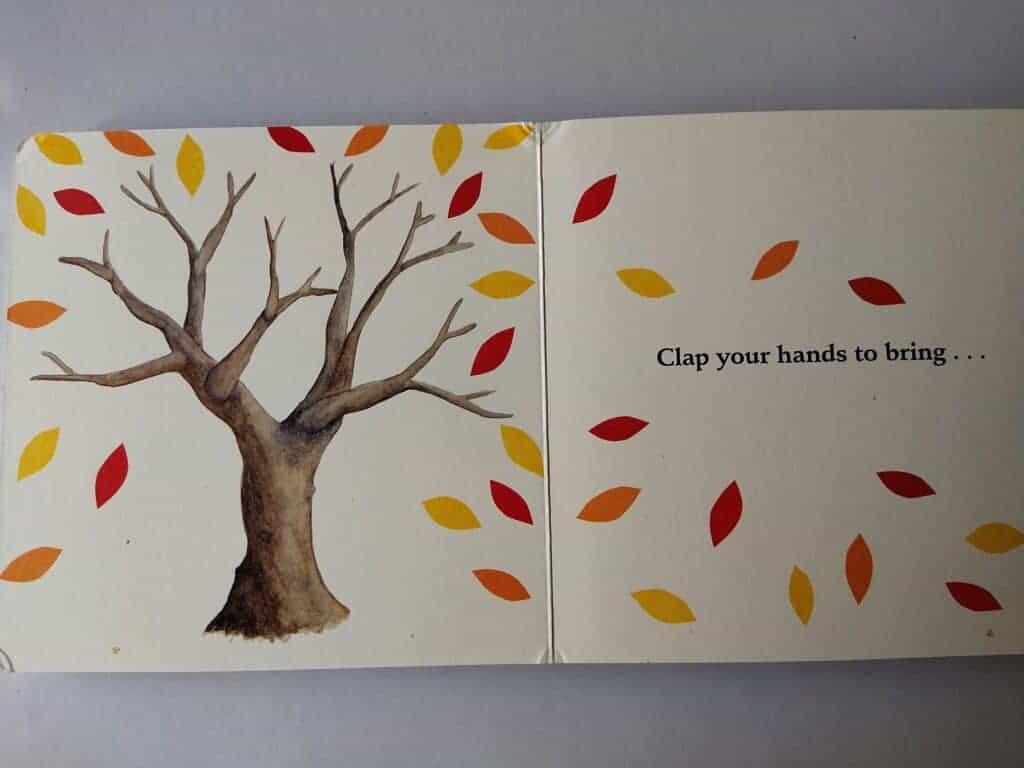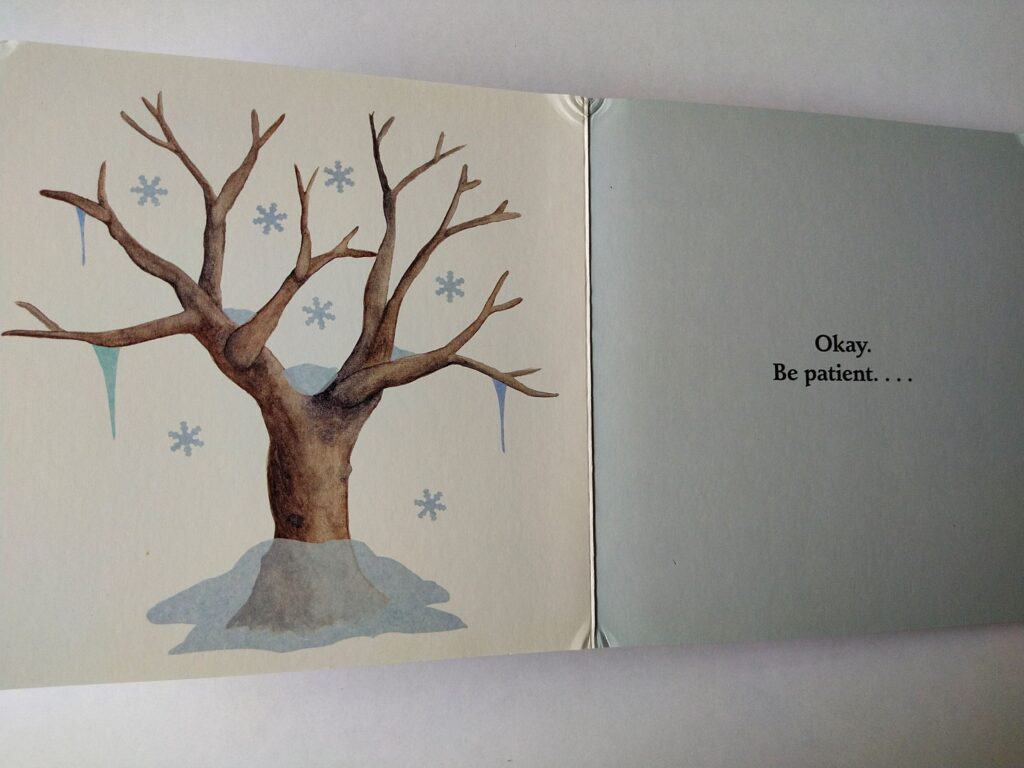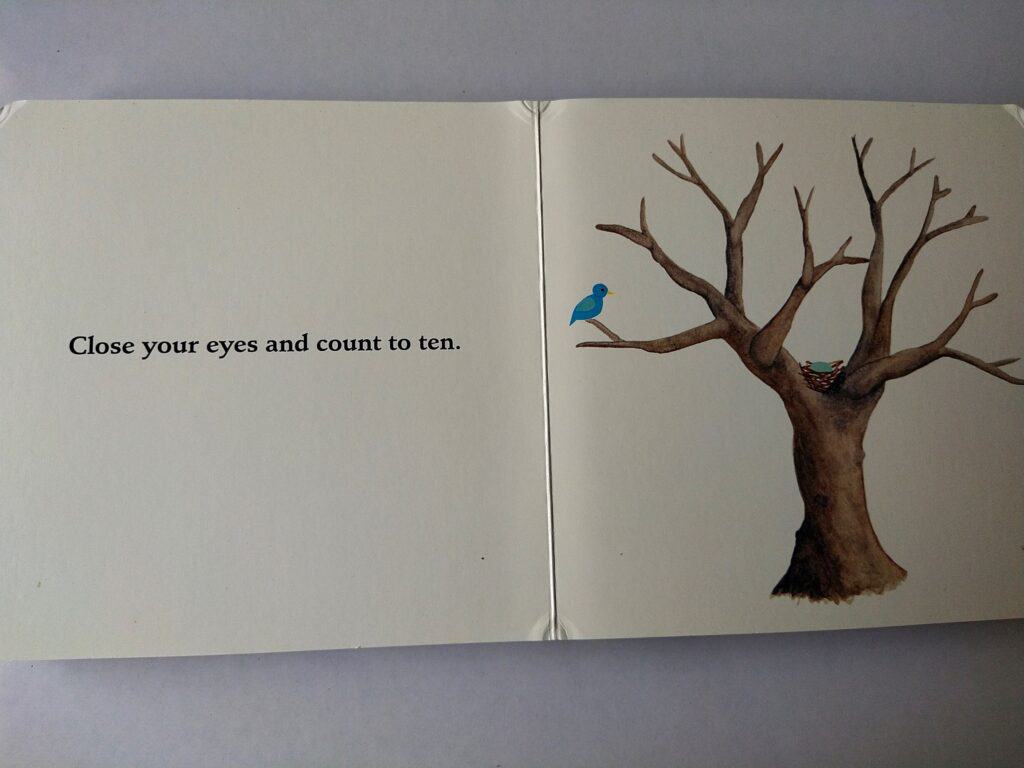 Each page is filled with mesmerizing artwork and readers will fall in love with this book instantly. Also, I loved the small visitor on the last page, the author has added. The bird is getting ready for spring is a beautiful ending for this beautiful book.
A calm book that can be read even before bedtime.
To read more book reviews CLICK HERE
Please follow and like us: