BOOK NAME: SNORING SHANMUGAM
AUTHOR: RADHIKA CHADHA
ILLUSTRATOR: PRIYA KURIYAN
PAGES: 28
PUBLISHER: TULIKA
AGE RECOMMENDED: 2.5+
Shanmugam the lion is the king of the jungle, but all he does is sleep Worse, he snores Khorhrhrhrh… Phsheew… Khorhrhrhrh… All animals except Amma the elephant get angry at Shanmugam for eating and sleeping all day. Amma the elephant says be happy we got a gentle lion as a king, we can't withstand a cruel lion. One day, the lean, mean Gabbar Singh entered the jungle, and the animals were scared. How do the animals wake up lazy Shanmugam to their defence?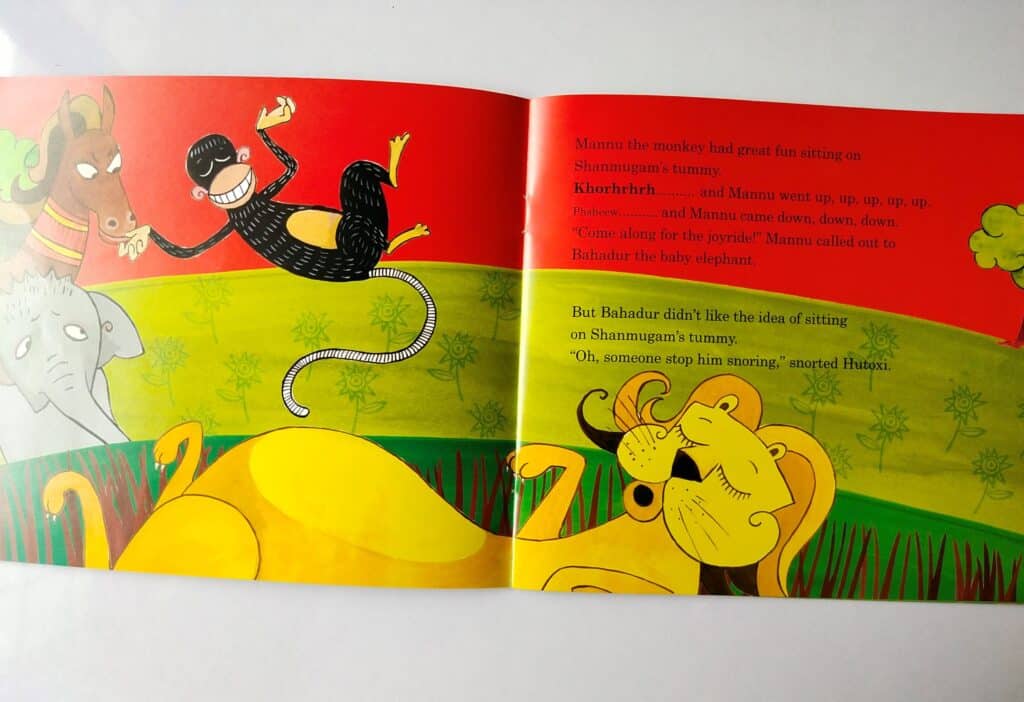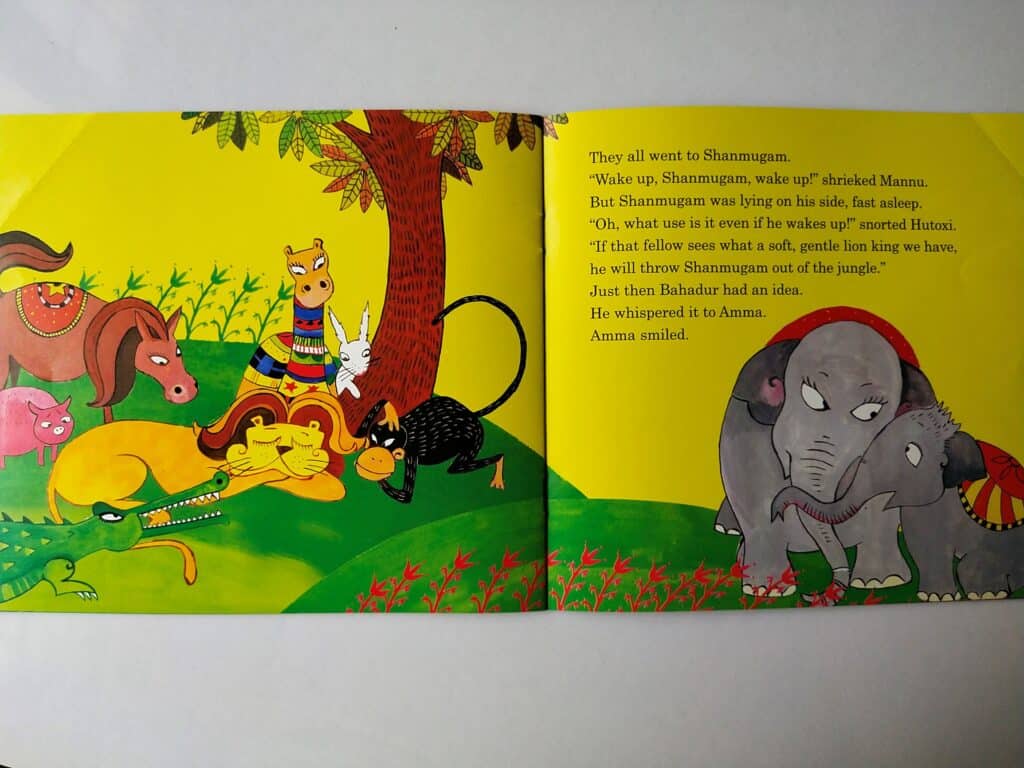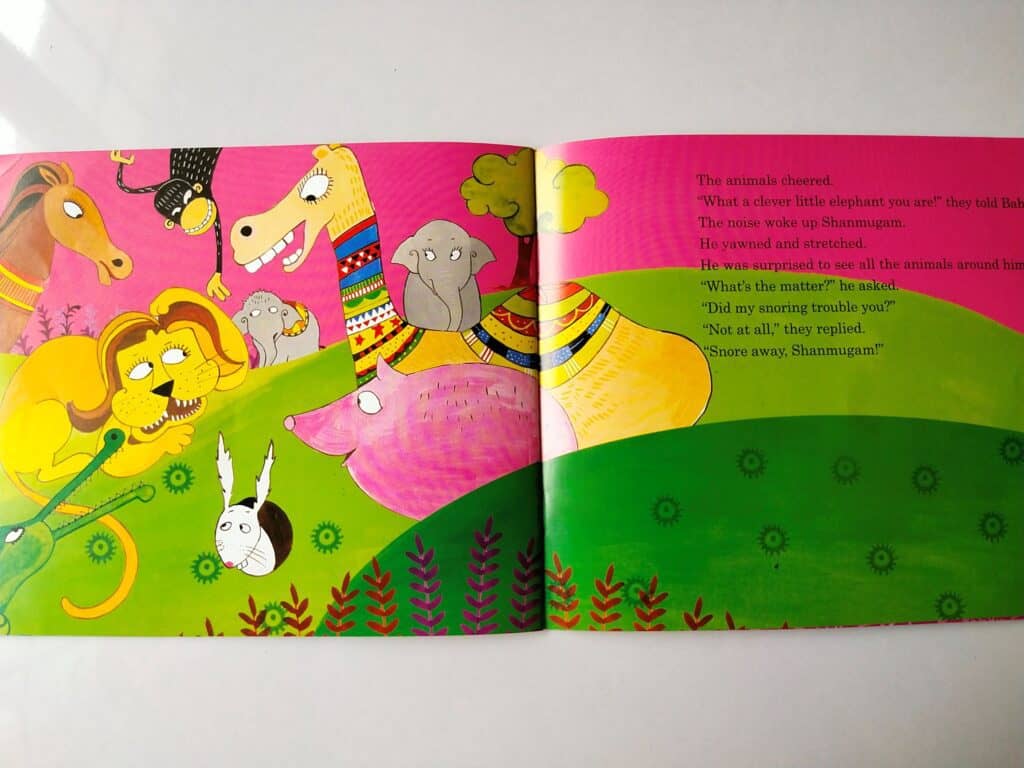 This story is filled with vivid pictures and the animals are given an Indian look along with beautiful Indian names. We loved to read this humour-filled story and Nathan had a riot of laughter when he turned the page to Manu the monkey. Manu jumps up and down in Shanmugam's belly and calls it a joy ride. We also enjoyed the quick wit of bahadur the elephant. His timely sense helped his jungle from a big disaster.
Just like this story says to use your wit and turn one's weakness into a strength in a difficult situation.
To read more Indian stories CLICK HERE
Please follow and like us: