BOOK NAME: DID YOU HEAR?
AUTHOR: SEJAL MEHTA
ILLUSTRATOR: ROHAN CHAKRAVARTY
PAGES: 8
PUBLISHER: PRATHAM BOOKS
AGE RECOMMENDED: 3+
Do you hear birds chirping around you? If yes, listen to their chirp and relate their sound to our daily activity. This story walks us through a few regional birds which are not common in our backyard. This book is perfect for exploring birds while going on a nature trail or visiting a marshland. We stay near marshland and hopefully we spot one of the birds from the book soon. I love the sound of a koel that sits on a badam tree and coos beautifully. I wake up early only to hear it and sip my coffee hearing its melody. I always feel that koel sings for me and it will be waiting for me to come near the balcony to hear its song.
A lot of interesting comparisons are made in this story, for instance, The Brahmony Kite sounds like the wailing of a hungry baby.
The Malabar whistling thrush whistles like a happy child, and the laughing dove laughs as if it is being tickled.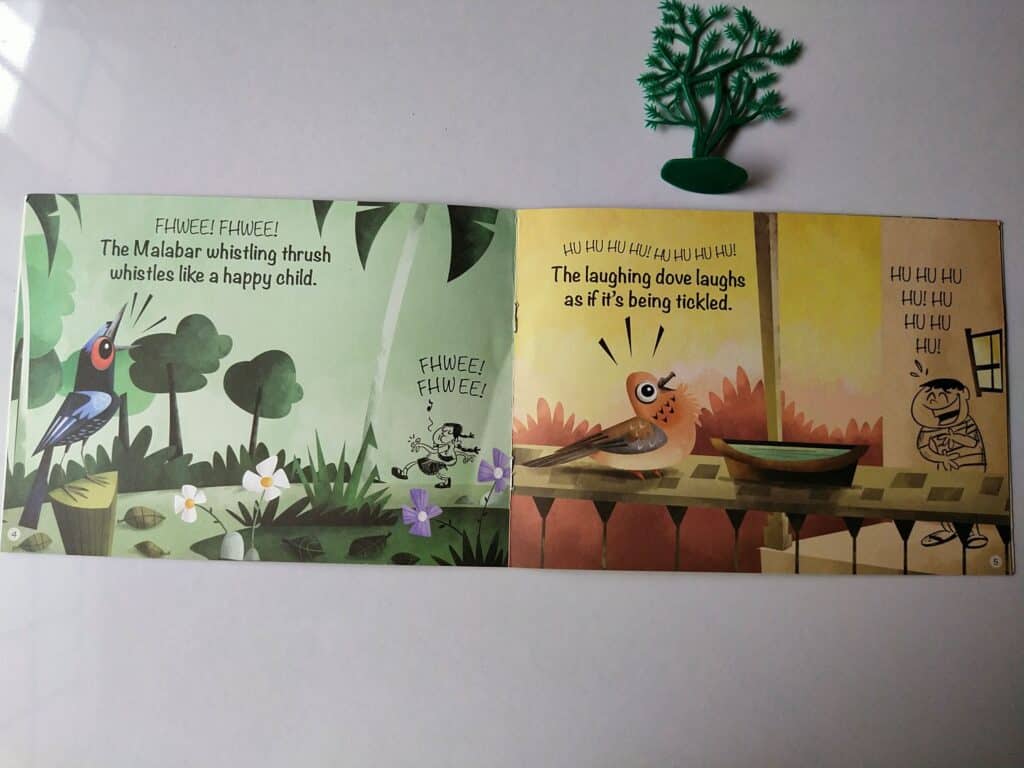 The coppersmith barbet sounds like striking metal and the racket-tailed drongo can copy other bird's sounds.
A lot of new facts for me and hope to explore more about their habitat soon.
To read more Indian stories CLICK HERE
Please follow and like us: