BOOK NAME: WHO ATE ALL THAT UP?
AUTHOR: SEJAL MEHTA
ILLUSTRATOR: ROHAN CHAKRAVARTY
PAGE: 12
PUBLISHER: PRATHAM BOOKS
AGE RECOMMENDED: 3+
There's a wild boar fan at home and this book helps us to know more about their habitat. Did you know that nothing goes to waste in a forest? A leopard's unfinished hunt is eaten by vultures, hyenas, Flies, Maggots, and an always-hungry wild boar. The wild boar eats poops and the cycle repeats, and those poop are finished by the dung beetle, and sometimes the wild boar eats its own poop (yuck).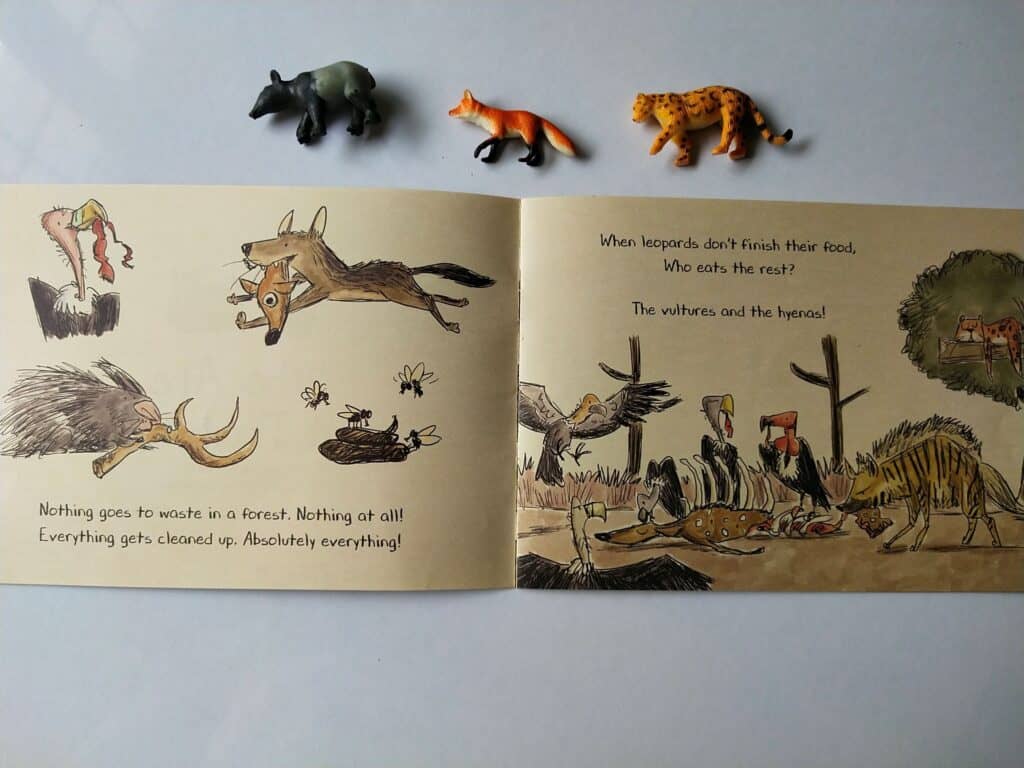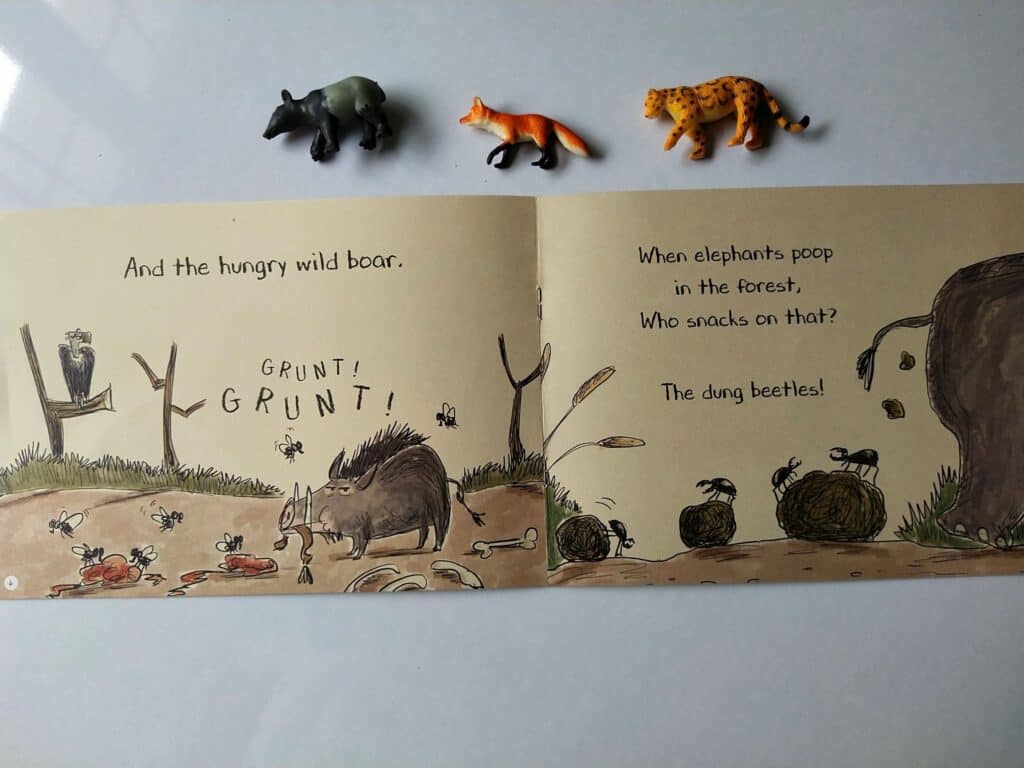 This book touches on termites and fungi too, and when the monsoon sets we can find lots of termites in the fallen tree and this paves way for more discussion. During the monsoon, wooden toys, furniture, and leather products catch fungi. We tend to wipe them, instead, let's explore them.
Because of trees, the forest is always fresh and clean; to take this discussion further, kids can learn about air pollution and how it's hazardous to the whole city. Let them know the importance of trees and teach them to nurture a plant at home.
A book that covers all the nature trails and must-have books for young kids.
To read more Indian stories CLICK HERE
Please follow and like us: