BOOK NAME: MOSES IN THE BULRUSHES
AUTHOR: KATHERINE SULLY
ILLUSTRATOR: SIMONA SANFILIPPO
PAGES: 22
PUBLISHER: QED
Now a man of the tribe of Levi married a Levite woman, and she became pregnant and gave birth to a son. When she saw that he was a fine child, she hid him for three months. But when she could hide him no longer, she got a papyrus basket for him and coated it with tar and pitch. Then she placed the child in it and put it among the reeds along the bank of the Nile. His sister stood at a distance to see what would happen to him.
Then Pharaoh's daughter went down to the Nile to bathe, and her attendants were walking along the riverbank. She saw the basket among the reeds and sent her female slave to get it. She opened it and saw the baby. He was crying, and she felt sorry for him. "This is one of the Hebrew babies," she said.
Then his sister asked Pharaoh's daughter, "Shall I go and get one of the Hebrew women to nurse the baby for you?" "Yes, go," she answered. So the girl went and got the baby's mother. Pharaoh's daughter said to her, "Take this baby and nurse him for me, and I will pay you." So the woman took the baby and nursed him. When the child grew older, she took him to Pharaoh's daughter and he became her son. She named him Moses, saying, "I drew him out of the water."
Exodus 2: 1-10
When Pharaohs ruled Egypt they had lots of slaves, and among them, Hebrews were large in number. One day he passed an order to kill all the baby boys of Hebrew, as there were too many Hebrews in his land. A Hebrew mother had two kids named Miriam and her baby brother. Miriam's baby brother was beautiful that her mother and she decided to hide him in a basket. When the baby was three months old, they couldn't control his loud cries and they placed the baby in a papyrus basket and left the basket in the Nile. Miriam was watching the basket, and when Pharaoh's daughter came, there, she saw the basket and felt bad seeing the baby. The pharaoh's daughter picked up the baby and decided to raise him herself. How will the baby be raised in Pharaoh's palace?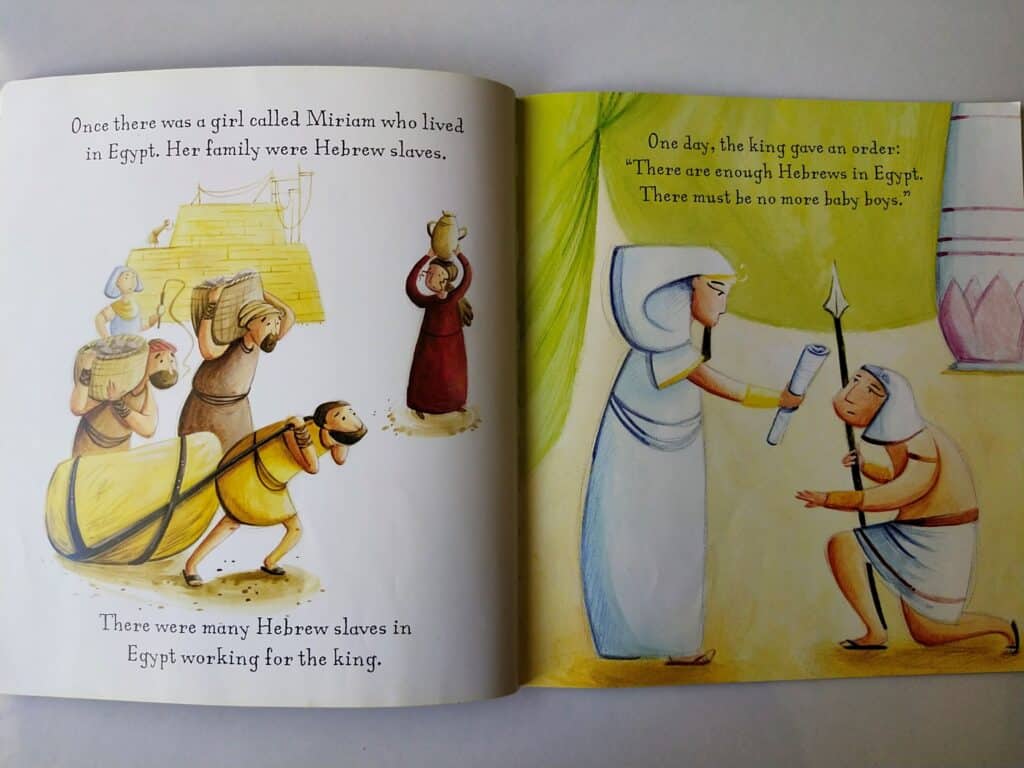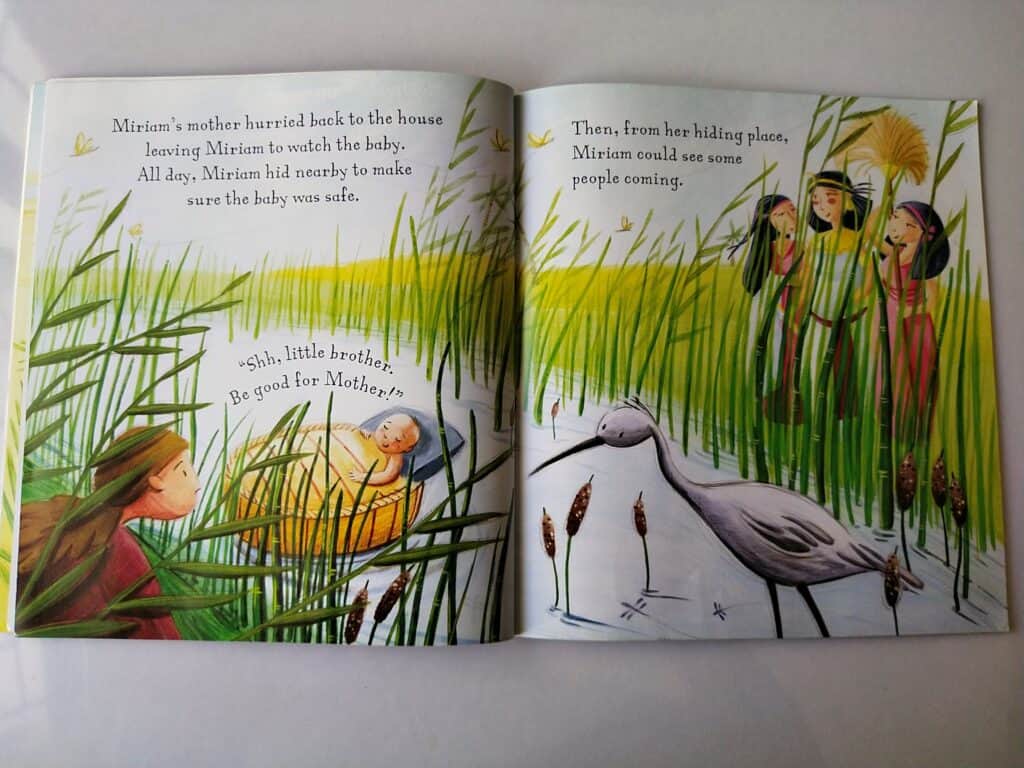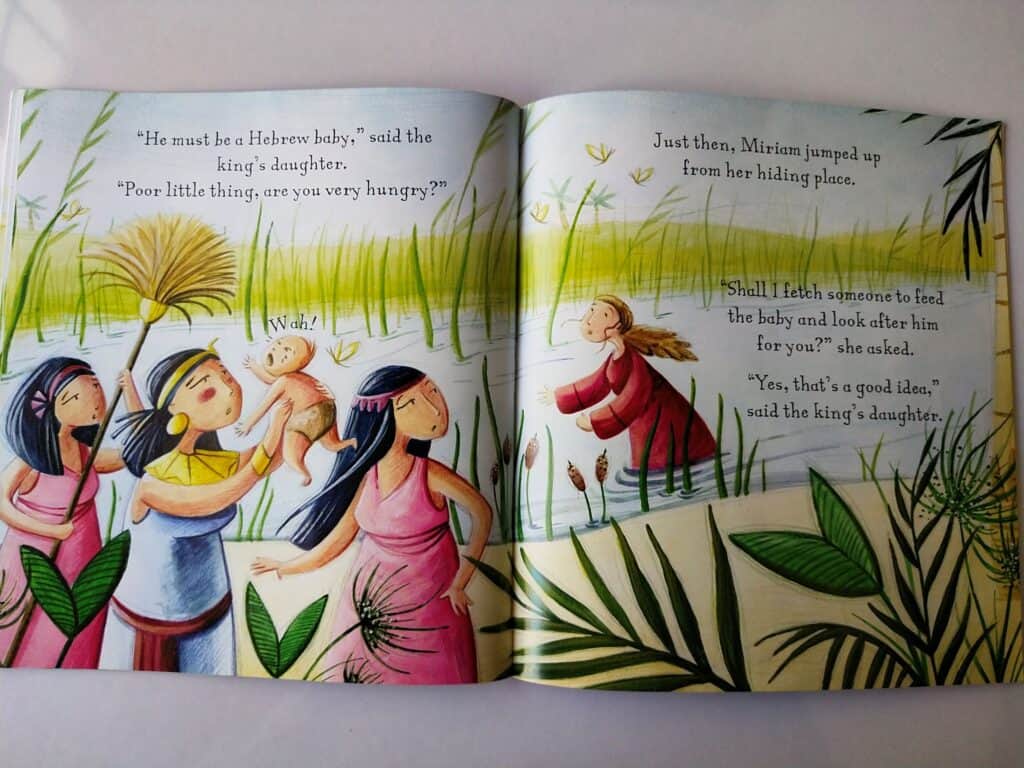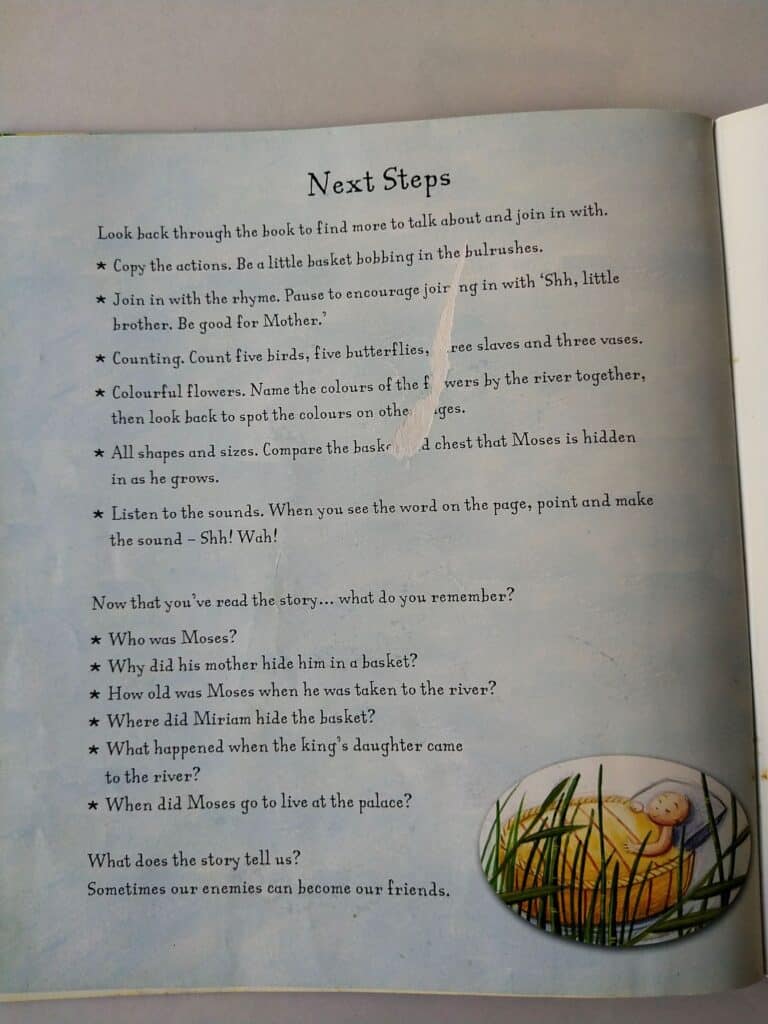 Few questions to ask your kids while reading this story,
Why did his mother hide him in a basket?
What does the story tell us?
How did the crocodile didn't bite the baby in the Nile river?
To read more Biblical stories CLICK HERE
Please follow and like us: