A pretend play or role-play or dramatic play is a fun way to run your kid's imagination wild. A kid recreates a scene and pretends or enacts that role in the scene. Pretend play helps a toddler or a child to explore their thoughts and feelings by playing a character. Nathan loves role play and it's very easy to create a scene with minimal toys.
This is a very interesting play we did when Nathan was around 2.5 years of age. He enjoys playing in his play kitchen near our window. He never misses his window spot and the pizza-cutting toy was also his new favourite. So combining both, we enjoyed this pizza restaurant.
This pizza toy is so versatile that I enjoyed ordering different topping pizzas and he enjoyed spotting the toppings and making a pizza for me. He loved creating different pizzas and the pizza toppings acted as fries too. You could even add a cash register, a menu card, a chair, and a table to make it more realistic. Older kids can do the counting and also the best way to learn fractions.
In case your kids get bored with the slices, take the pizza base and create different patterns using the toppings. It enhances their creativity and also helps them to spend more time in play.
Don't worry if you don't have a pizza set, they are simple to make using cardboard and felt sheets. I have added the affiliate link below just in case you want to purchase this pizza set.
HOW TO SET UP THIS PLAY?
Pizza cutting toy
Play Kitchen
Play or kitchen utensils
Cash register
Chair and table
Menu card
Assemble everything and you have your very own pizza restaurant.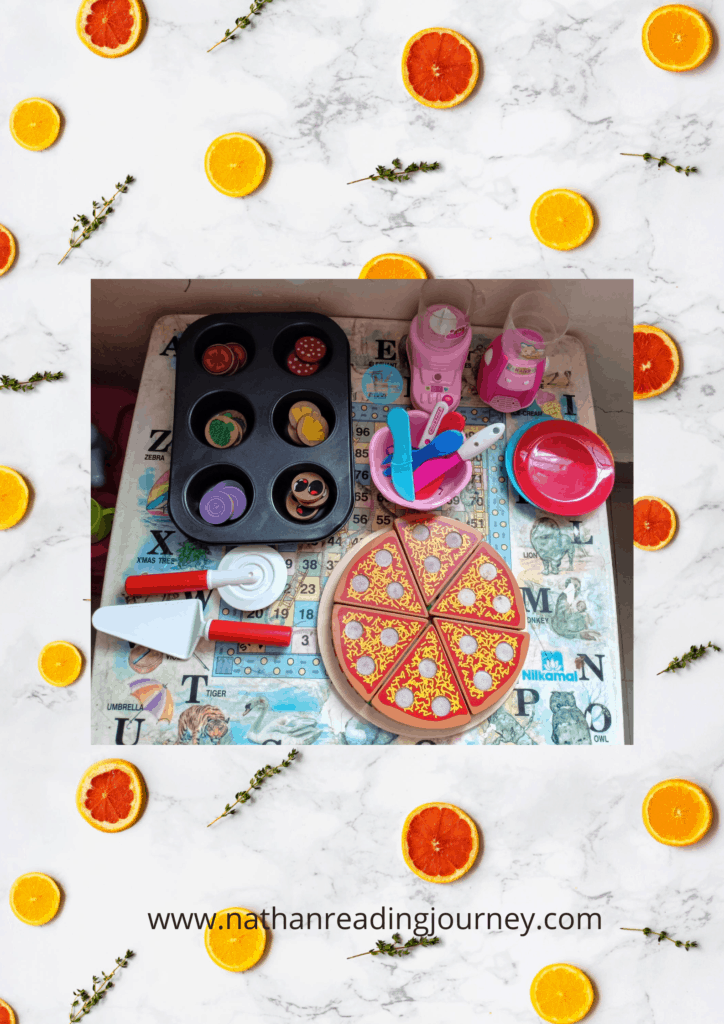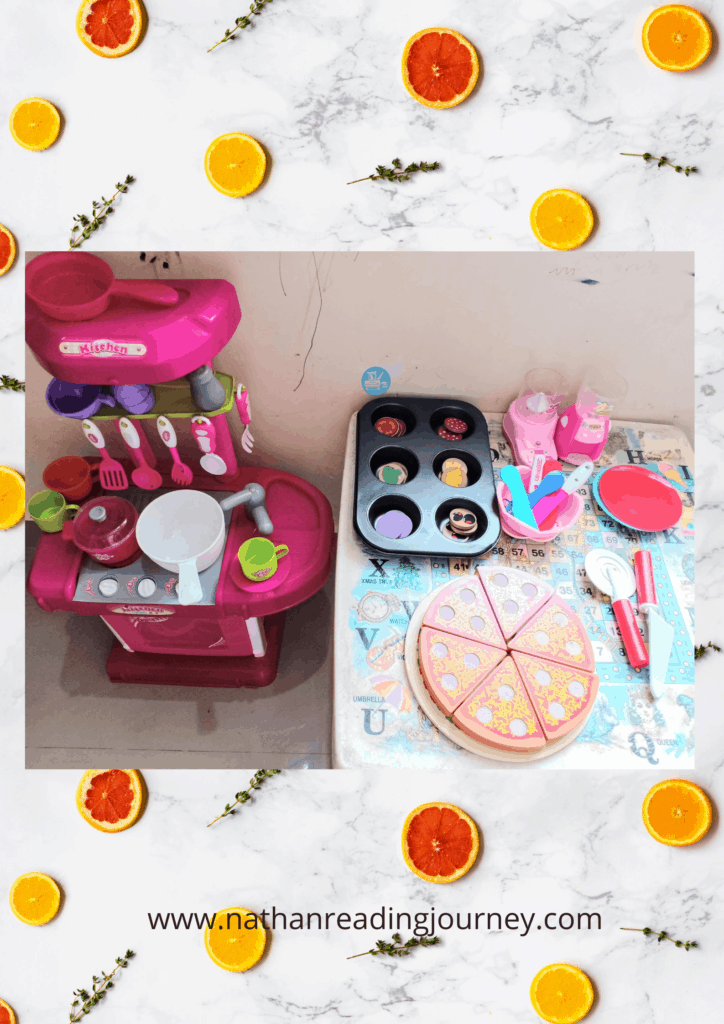 LEARNING OPPORTUNITIES:
Pretend play develops their imagination
Develops their social skills like sharing, taking turns, negotiating, and problem-solving
Develops their numeracy skills
Develops empathy unknowingly as they take a turn when playing.
Helps in developing their language skills
Helps them to understand a situation and think about what can be done
Increases their attention span
Develops their eye-hand coordination
Altogether, it enhances their creativity and problem-solving
To read more Pretend to play ideas CLICK HERE
Please follow and like us: