BOOK NAME: GAJAPATI KULAPATI GURRBURRRROOOM!
AUTHOR AND ILLUSTRATOR: ASHOK RAJAGOPALAN
PAGES: 20
PUBLISHER: TULIKA
AGE RECOMMENDED: 2+
Gajapathi Kulapathi is a very big, huggable elephant and every kid's favourite character. There are three different stories about the kind elephant and the author did a beautiful job with the story. Also heard from the author fourth book is coming out soon. (excited)
One fine day, Gajapati ate ten bunches of bananas, a bundle of sugarcane, coconuts, lots of jaggeries, and a big ball of rice. Well, do you think a person can eat this much? Yes, Gajapati ate and had a terrible stomach ache. Will his stomach ache get better? Get a copy of this hilarious book and find out.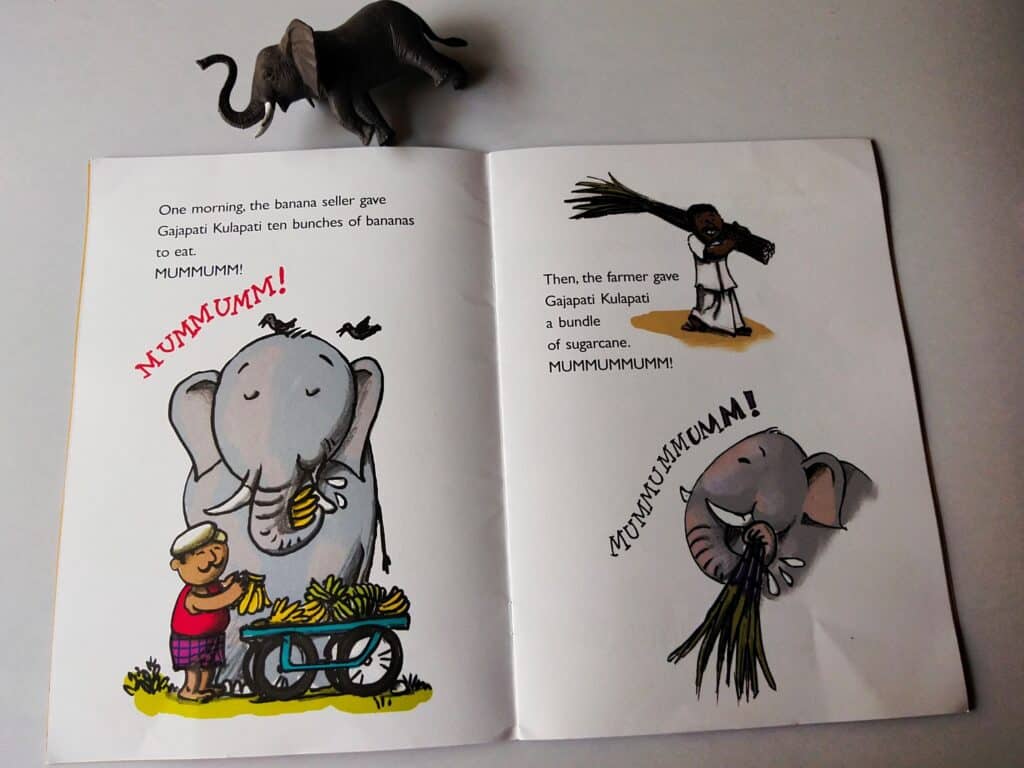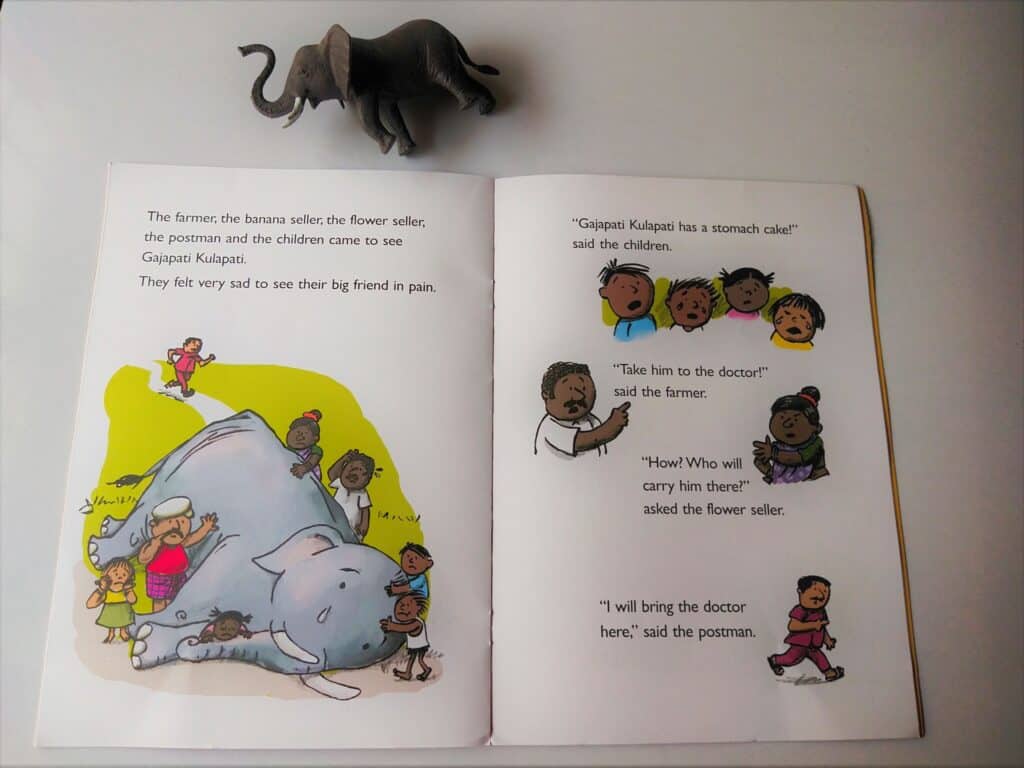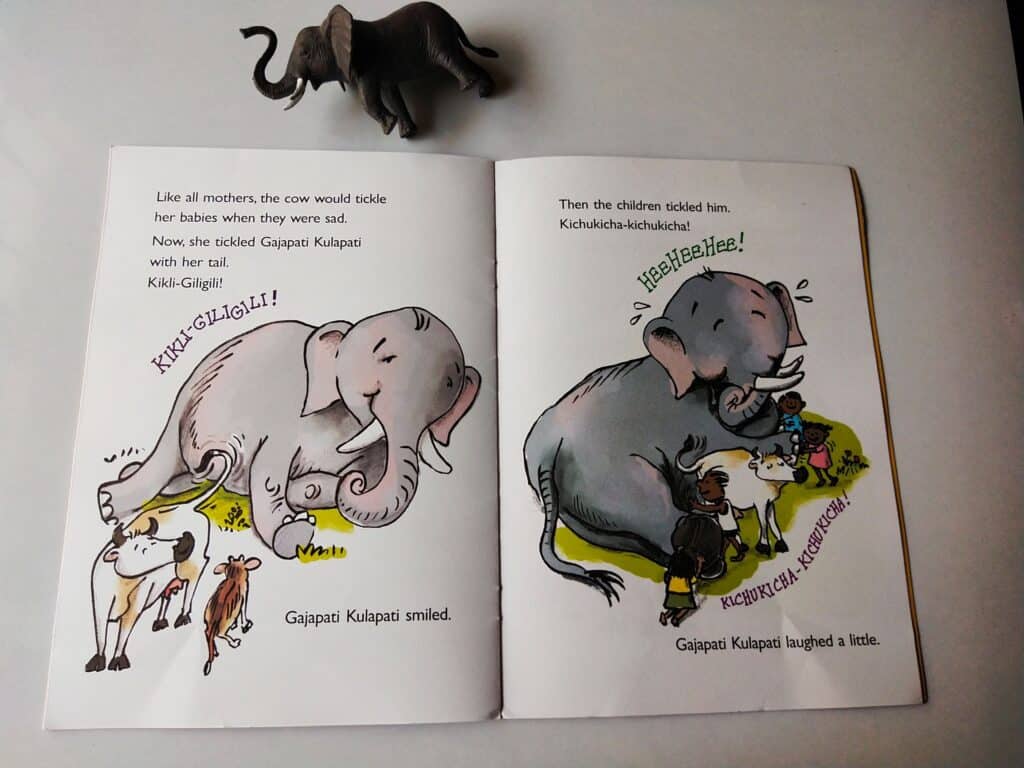 The author came up with a hilarious story once more and this time with a big OWOWOOOOOOOH! Gajapati ate his heart's content by saying MUMMUMMUMMMUMM! The poor soul had a terrible GURRBURRROOM stomach ache and villagers were panicking to bring a doctor. Gajapati had a wonderful friend; the cow who felt bad for Gajapati, decided to cheer him up. He started to tickle Gajapati with her tail Kikli- Giligili!, Soon the small kids joined the cow and then the villagers. A whole lot of tickling made Gajapati very happy, and he had a big GURRBURRRROOOM!
The stomach ache went, and never forget to tickle your tummy to make the owie go away. A cheerful tickling book perfect for reading out loud. Grab a copy soon.
To read more Indian books CLICK HERE
More books in this series
Gajapati Kulapati KALABALOOOSH!
Please follow and like us: