BOOK NAME: GAJAPATI KULAPATI
AUTHOR & ILLUSTRATOR: ASHOK RAJAGOPALAN
PAGES: 20
AGE RECOMMENDED: 2+
PUBLISHER: TULIKA
Gajapathi Kulapathi is a very big, huggable elephant and every kid's favourite character. There are three different stories about the kind elephant and the author did a beautiful job. Also heard from the author fourth book is coming out soon. (excited)
This is a story about a big elephant Gajapati Kulapati, who got wet in the rain and caught a big cold. The villagers were really worried for him as he was sneezing way too much and way too loud. Will he get well soon? A book filled with funny aachoo aachoo sounds all over the pages and will crack you up for sure.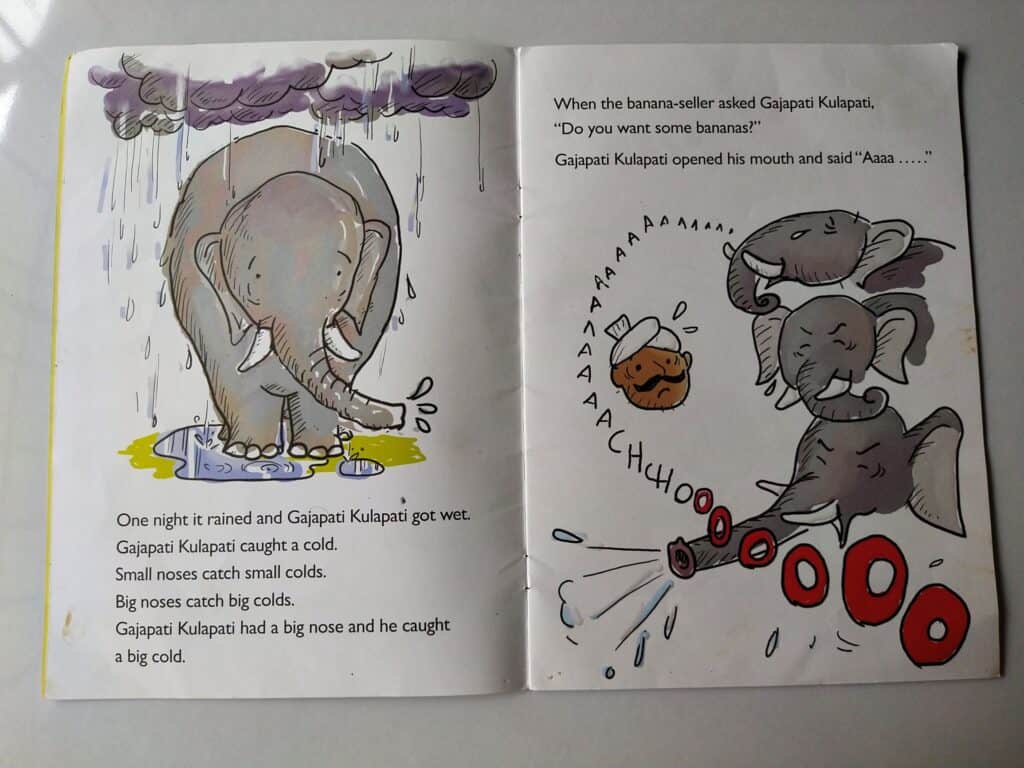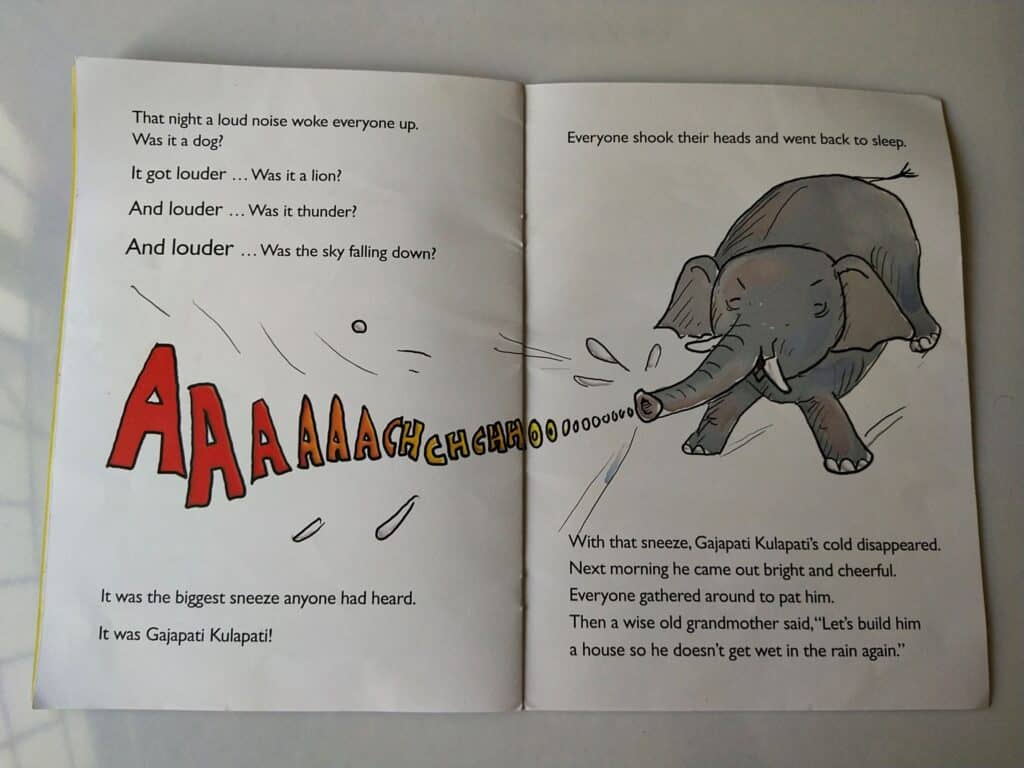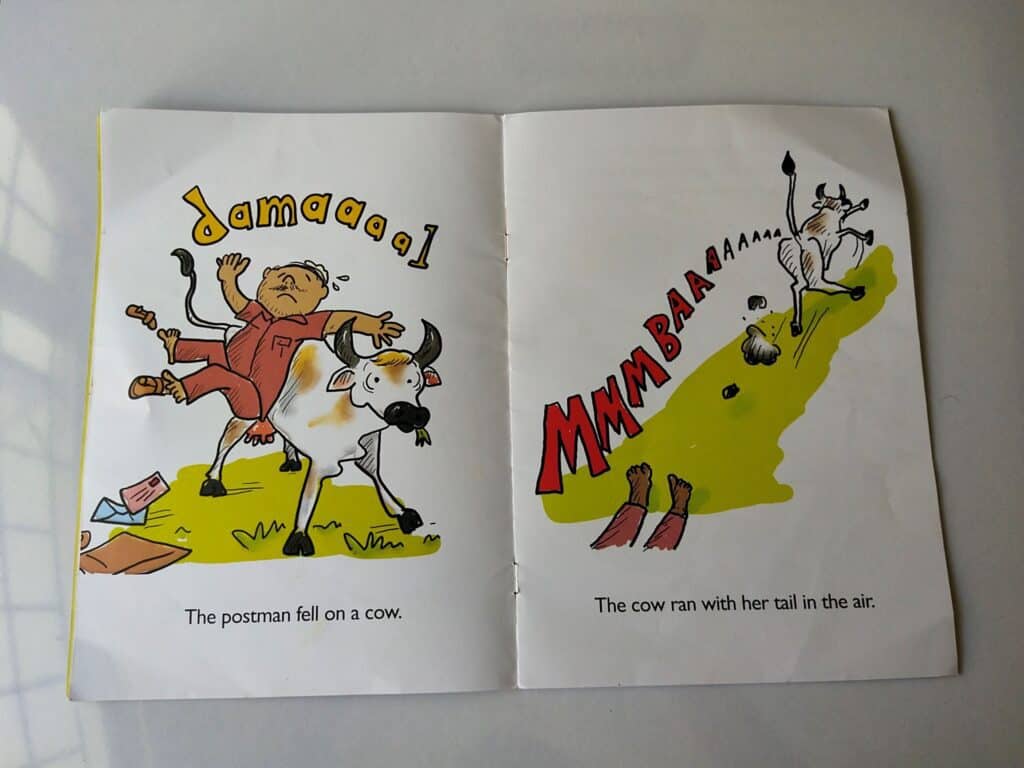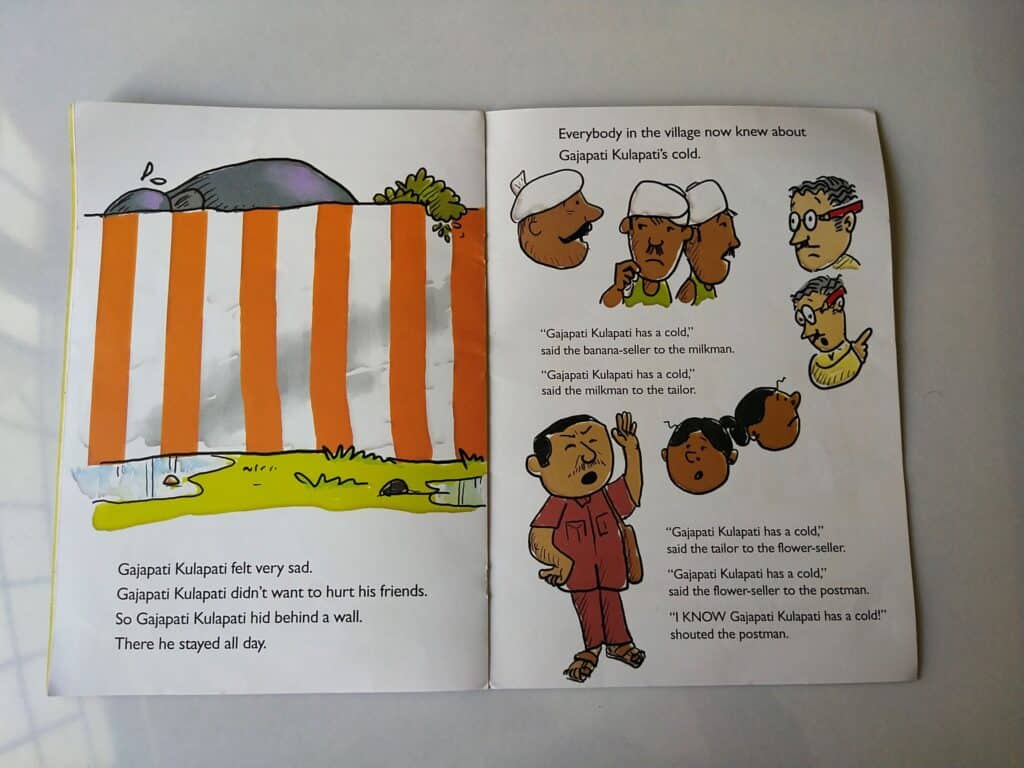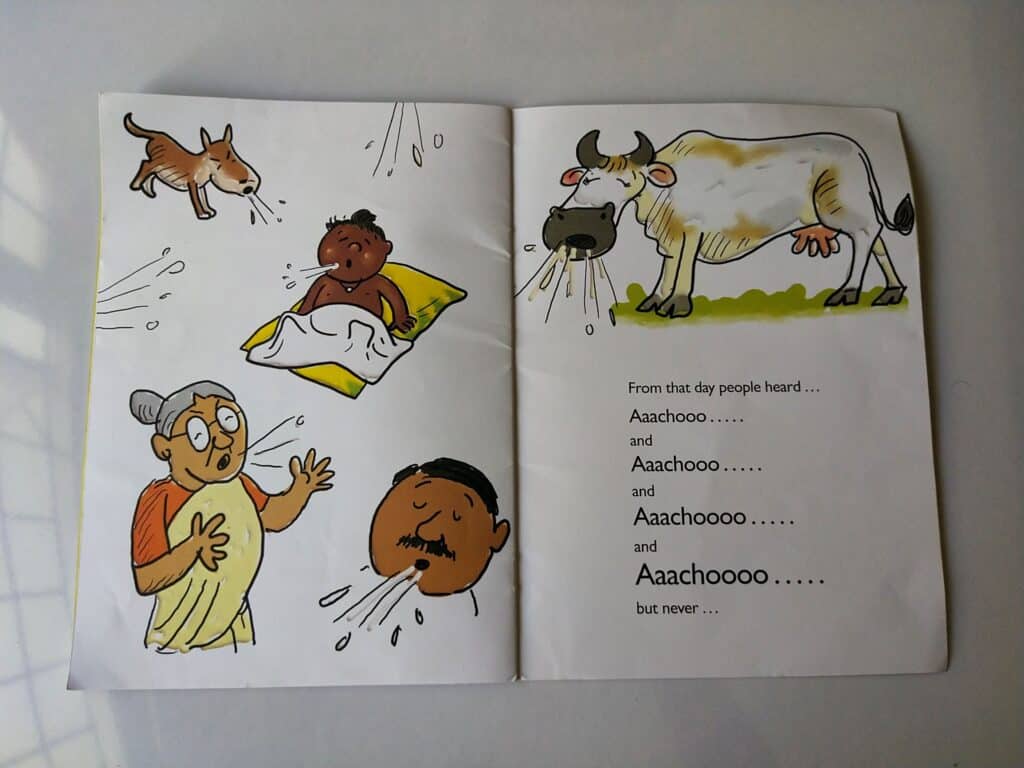 The author bought the story so well and he portrayed so many common characters like fruit sellers, postmen, milkmen, tailors, and flower sellers. A book filled with simple text and a story that teaches young kids about kindness, empathy and care for animals. Further, we can discuss rain or how we will catch a cold or why Gajapati didn't have a shelter… The possibilities are endless to start a conversation with them.
We are in this pandemic and it's really important to read more empathetic stories to young kids, to look after the street animals and also be empathetic towards them. Nathan loves this story and every elephant is named Gajapati. Also, there are many funny lines in the story and it's definitely a book recommended for reading aloud.
"Big noses catch a big cold Small noses catch a small cold"
Gajapati Kulapati had a big nose and he caught a big cold".
To read more Indian stories CLICK HERE
More books in this series,
Gajapati Kulapati GURRBURRRROOOM!
Gajapati Kulapati KALABALOOOSH!
Please follow and like us: