This texture-based inexpensive craft was done by Nathan when he was around two years old. I drew the bird on the paper and applied glue to each side. Slowly he started sticking grain to the glued parts and a beautiful collage is ready for a toddler.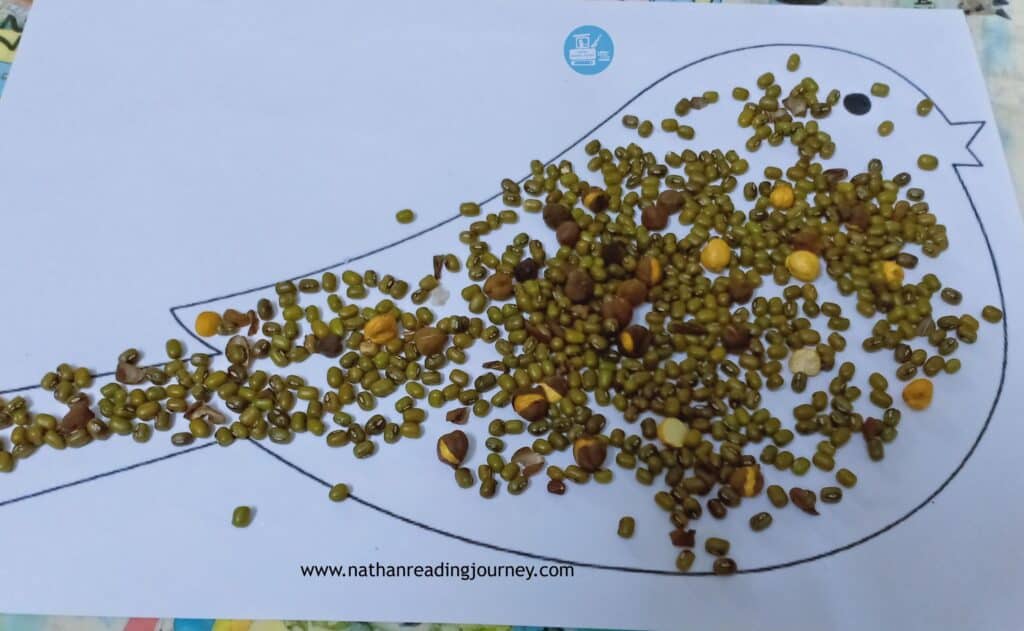 A very simple activity to do with younger kids and this activity helps to develop their pincer grip and also their concentration. This also yields sensory fun and also a quiet activity. The young kids need supervision and guidance; the older kids can create lots of patterns and collages using different grains.
To do this craft you will need,
Supplies
A printable or drawing
A dried grain of any choice
Glue stick or glue
I used green moong beans, which you could also do this with.
kidney beans
white beans
lentils
dried peas
Try this simple activity with your kid and let me know if you enjoyed it or not.
To enjoy more simple activities CLICK HERE
Please follow and like us: