BOOK NAME: HELP! HELP!
AUTHOR: SANDHYA RAO
ILLUSTRATOR: PROITI ROY
PAGES: 16
PUBLISHER: TULIKA
AGE RECOMMENDED: 4+
The little ant falls into the water and the big black ant calls for help! But the only answers it gets are "crokk","isspiss","aaaanh","cheek","miyawwwn","wow" from different animals. Who will save the little ant?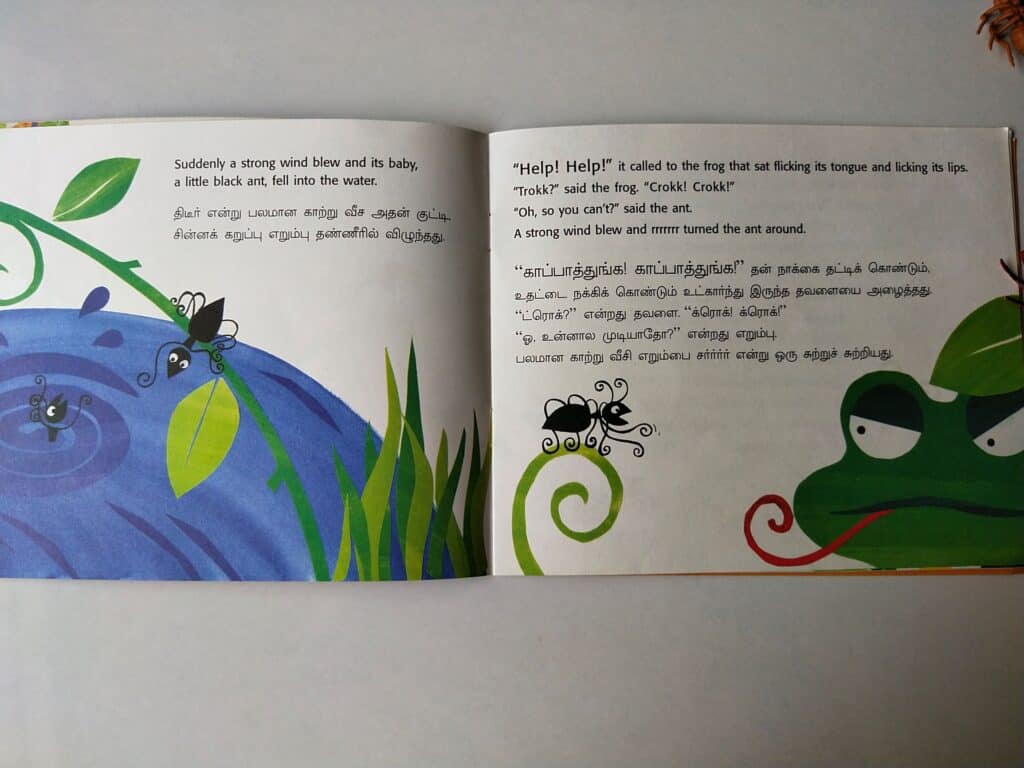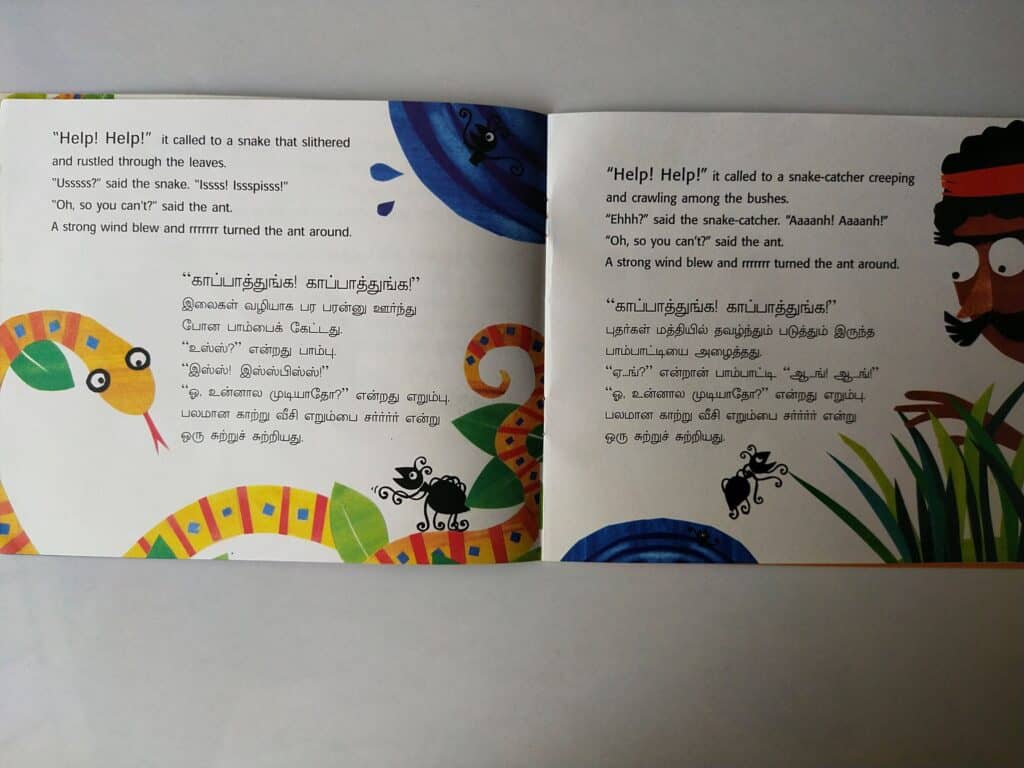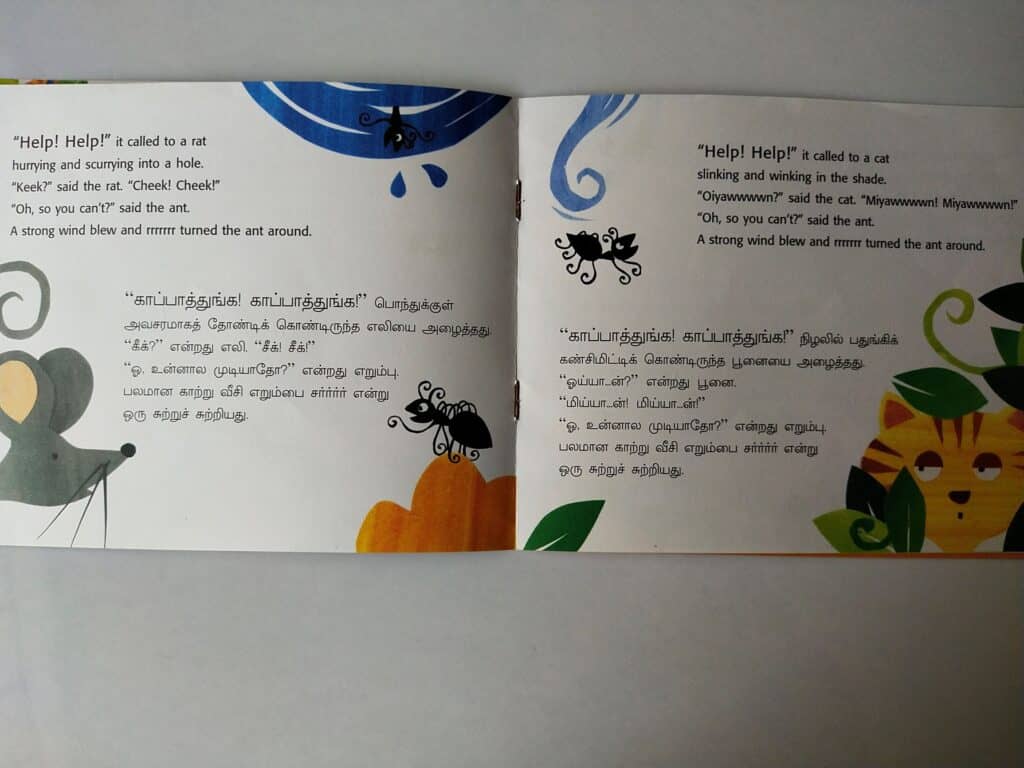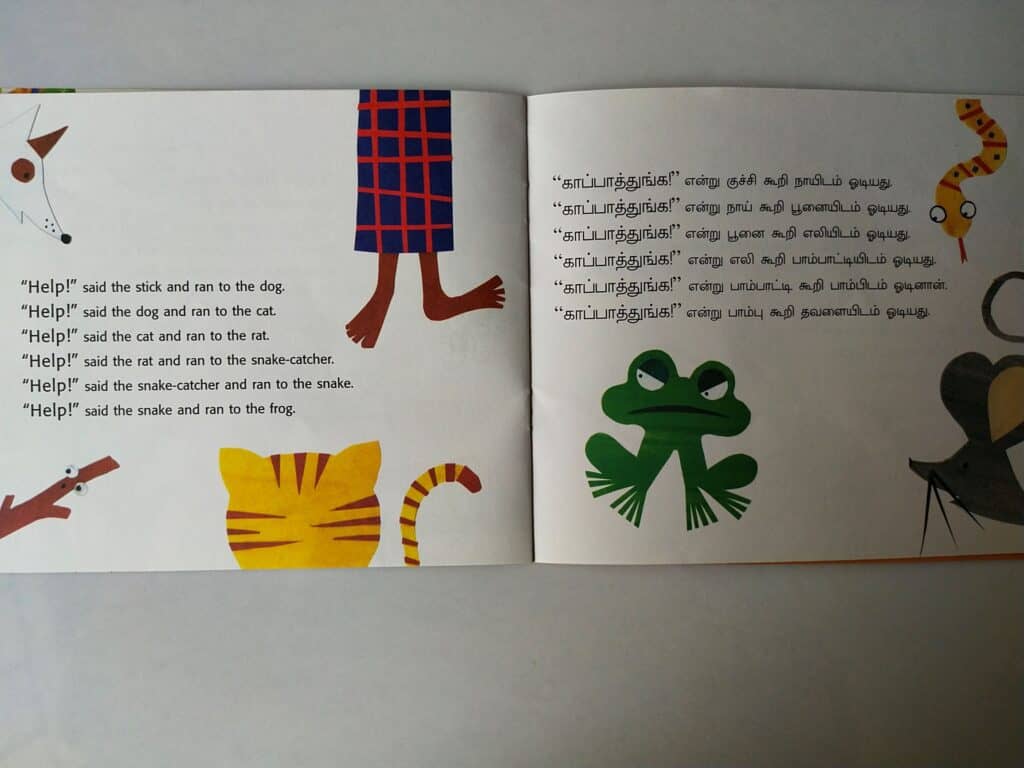 A witty folktale read in kid's language springs up with repetitive words. The ant asks to help to frog, but it responds with a sound, so the ant says, oh you can't help me, and further the wind blows and the little ant drifts away. This is the conversation we find on each page, and it's a delightful story for reading aloud.
This book is a conversation starter to learn about the animals in the story we did an ant study recently and Nathan was delighted to learn about its habitat. Just like that, the story ends with the ant's trait" It bites". It's summer and this is the everyday line Nathan hears when he disturbs the ant trail.
To read more Indian stories CLICK HERE
Please follow and like us: