BOOK NAME: WHERE'S THAT CAT?
AUTHOR AND ILLUSTRATOR: MANJULA PADMANABHAN
PAGES: 20
PUBLISHER: TULIKA
AGE RECOMMENDED: 2.5+
Where's Ponni? Is the question that burst out of Minnie. Ponni, a naughty little cat, is missing and the author takes a beautiful way to find ponni in a busy street filled with people along with a sneak peek of Ponni in each scene for the readers.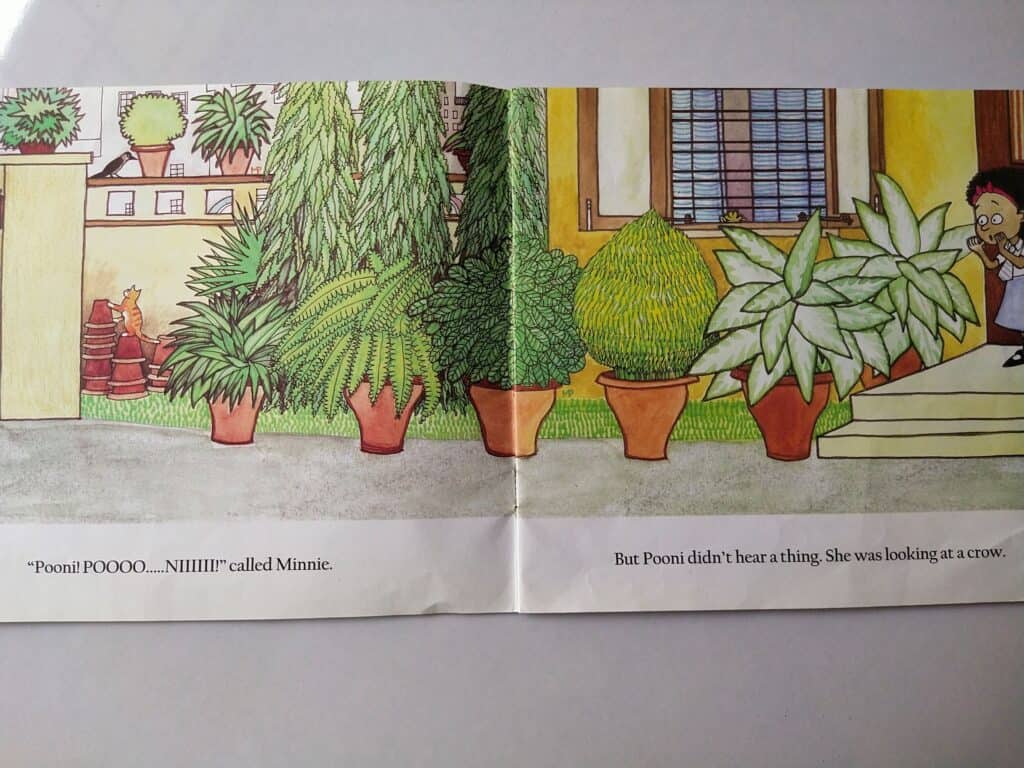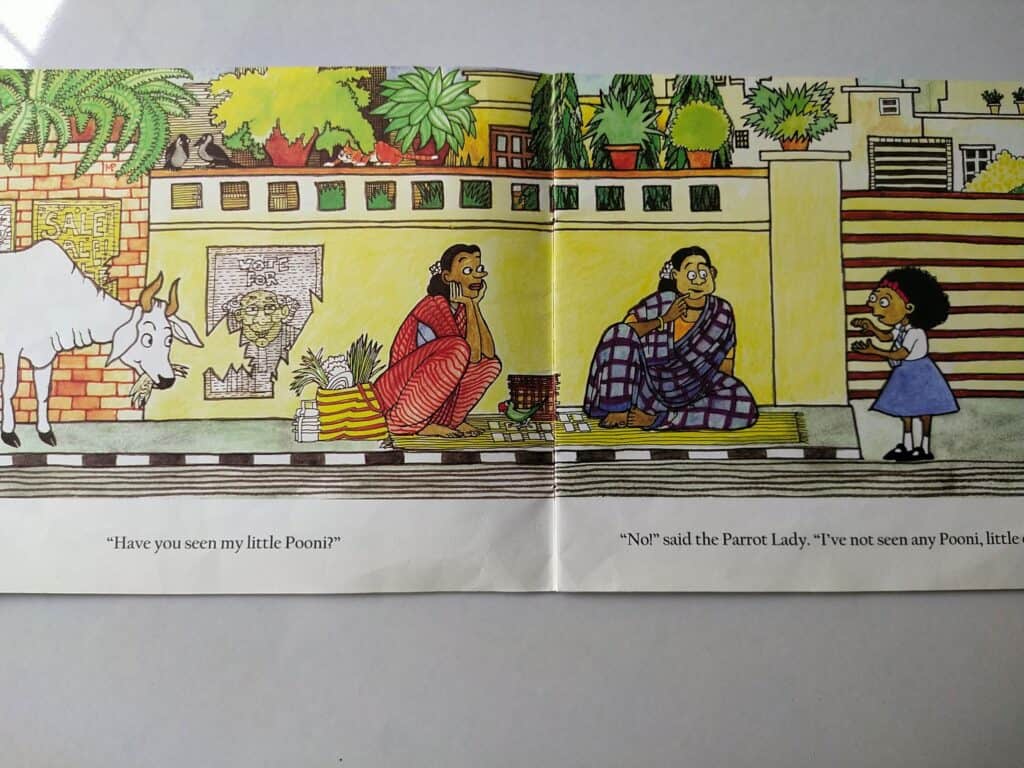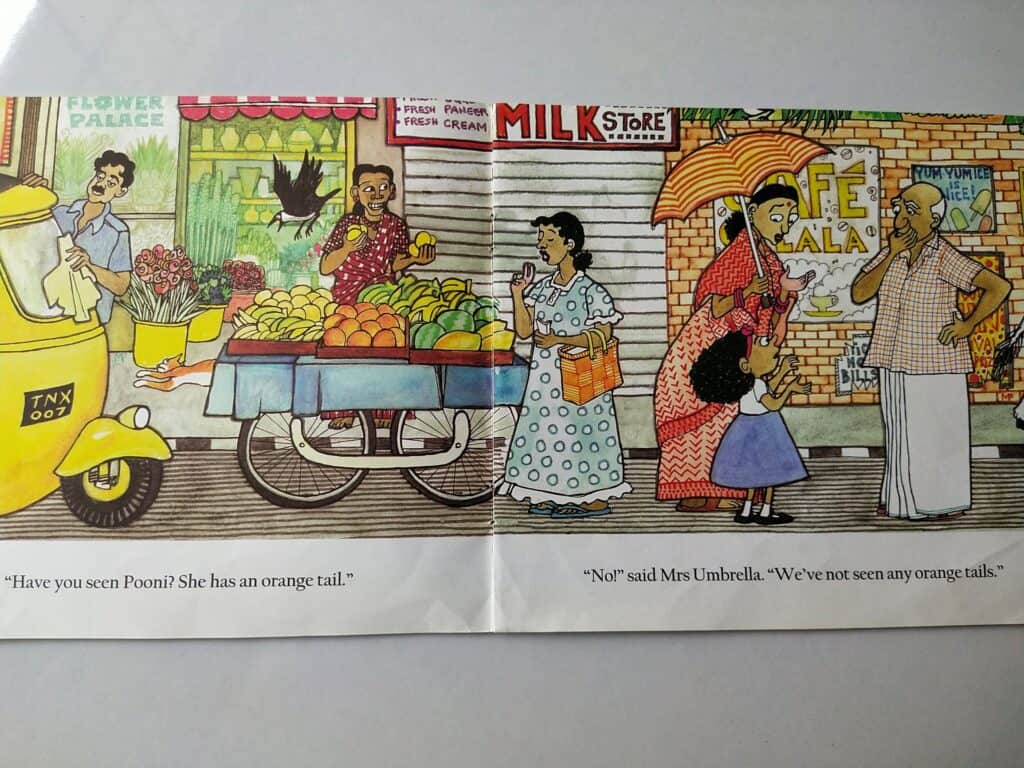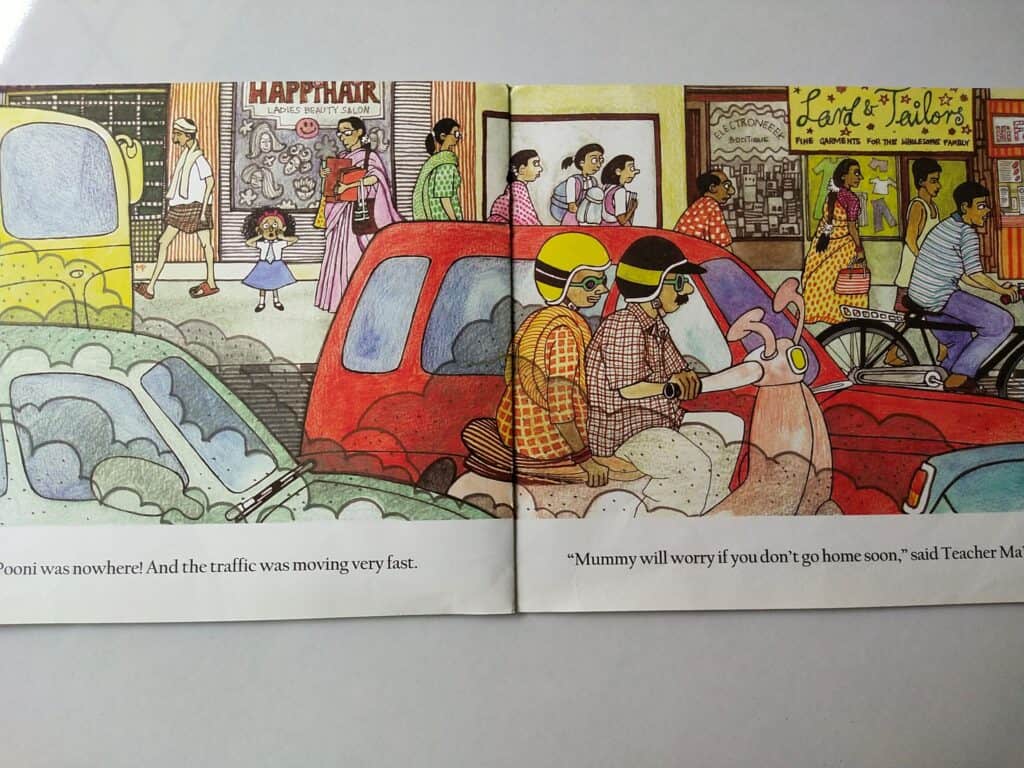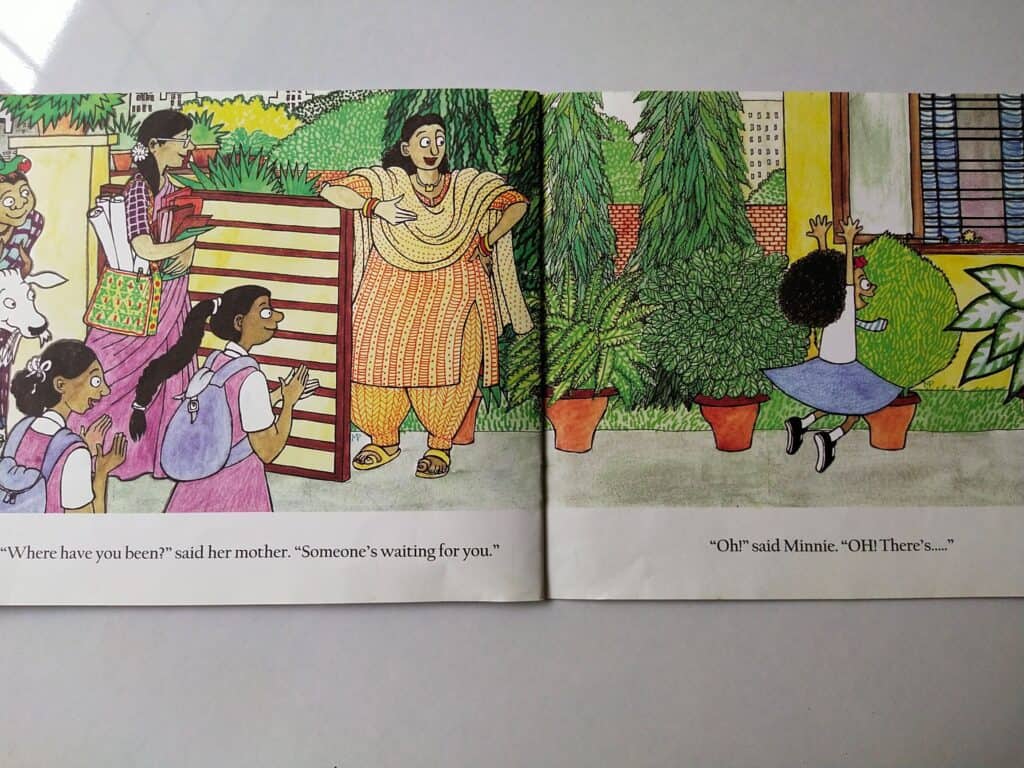 An interactive story where the kids will have fun spotting Ponni along with hearing us read it. Nathan enjoyed spotting Ponni behind the crow and was giggling. Minnie saw, there was Ponni.
The author recreates South Indian streets and we will feel we are walking down our street along with Minnie. The characters chosen were the parrot lady, the auto driver, the aged couple, the schoolgirls, the vegetable seller, and not to forget the cow munching on a poster. The characters were very detailed and a delightful read for young kids.
Pick all three books from this series and have a laughter-filled read-aloud with your kids.
To read more Indian stories CLICK HERE
Please follow and like us: