BOOK NAME: THE SWEETEST MANGO
AUTHOR: MALAVIKA SHETTY
ILLUSTRATOR: AJANTA GUHATHAKURTA
PAGES: 24
PUBLISHER: TULIKA
AGE RECOMMENDED: 3+
This is a story about Summer and the juicy mangoes we eat during that season. Suma's house has lots of mango trees and they all were flowering. Suma is thinking of pickles, mango curries, and trees, hoping to pick the juiciest mangoes with her friend Jyoti. Thus came the summer. Suma and Jyothi were luring over the mangoes while going to school. They saw cows, and monkeys eating the mangoes. One day Suma happened to find the juiciest mandappa (a variety of mango) it was still raw and she couldn't wait for it to get ripe. She was daydreaming about it, and when it was time to grab that fruit, it was gone. She couldn't stop crying, but her best friend had a big surprise. What would it be?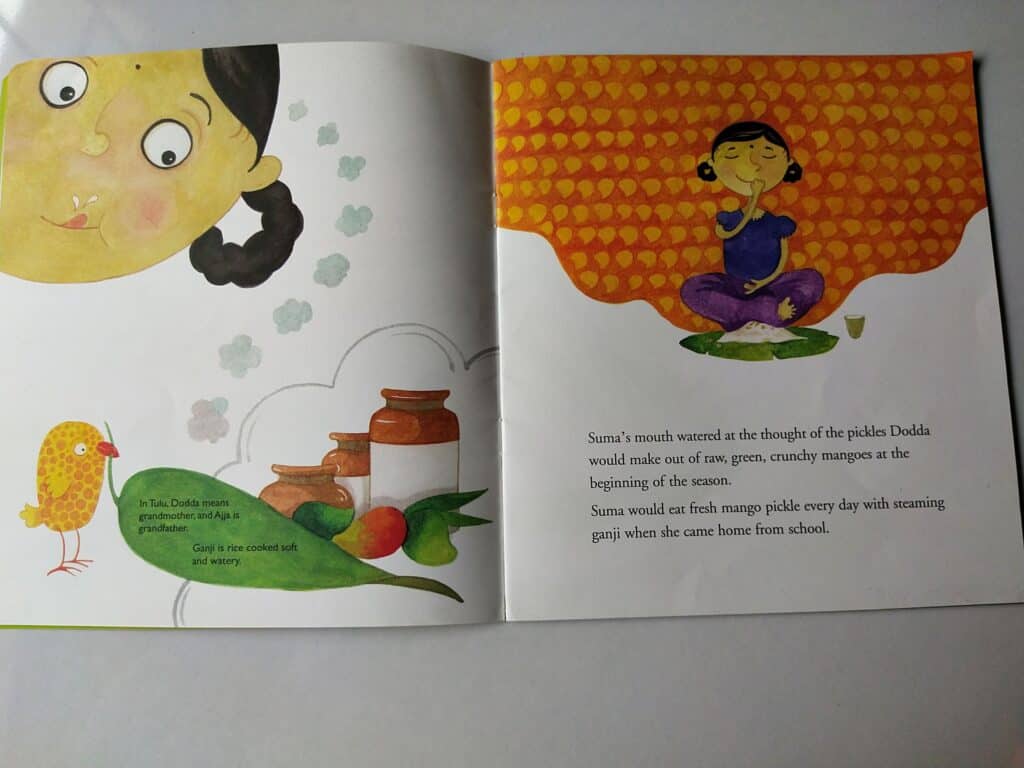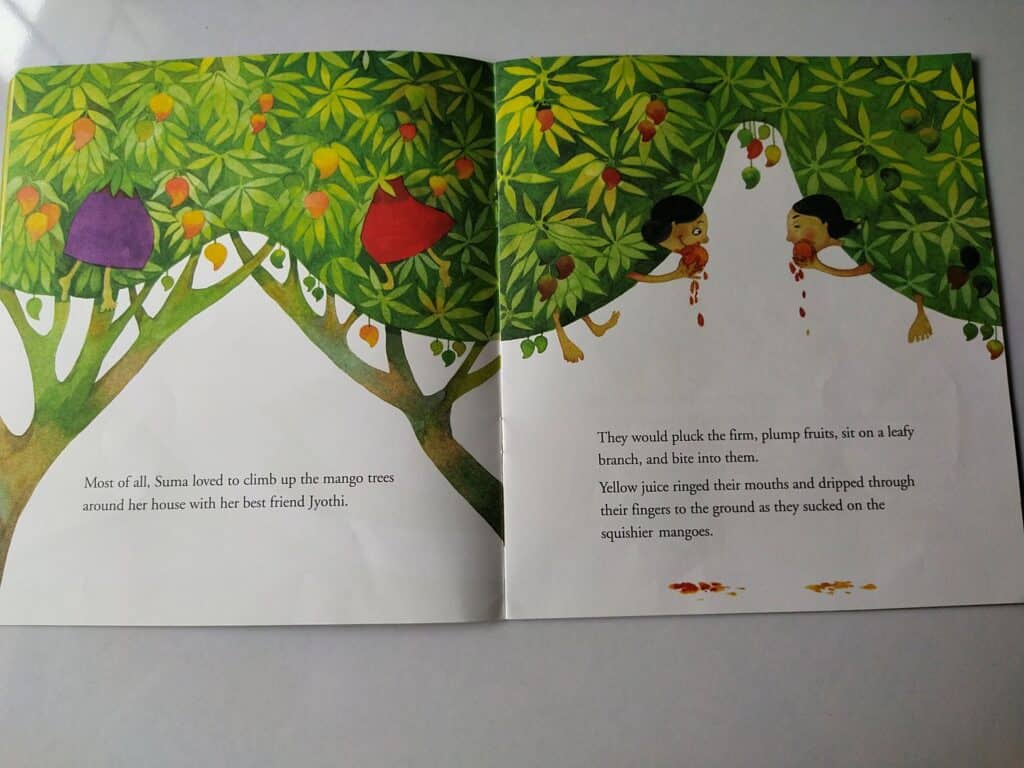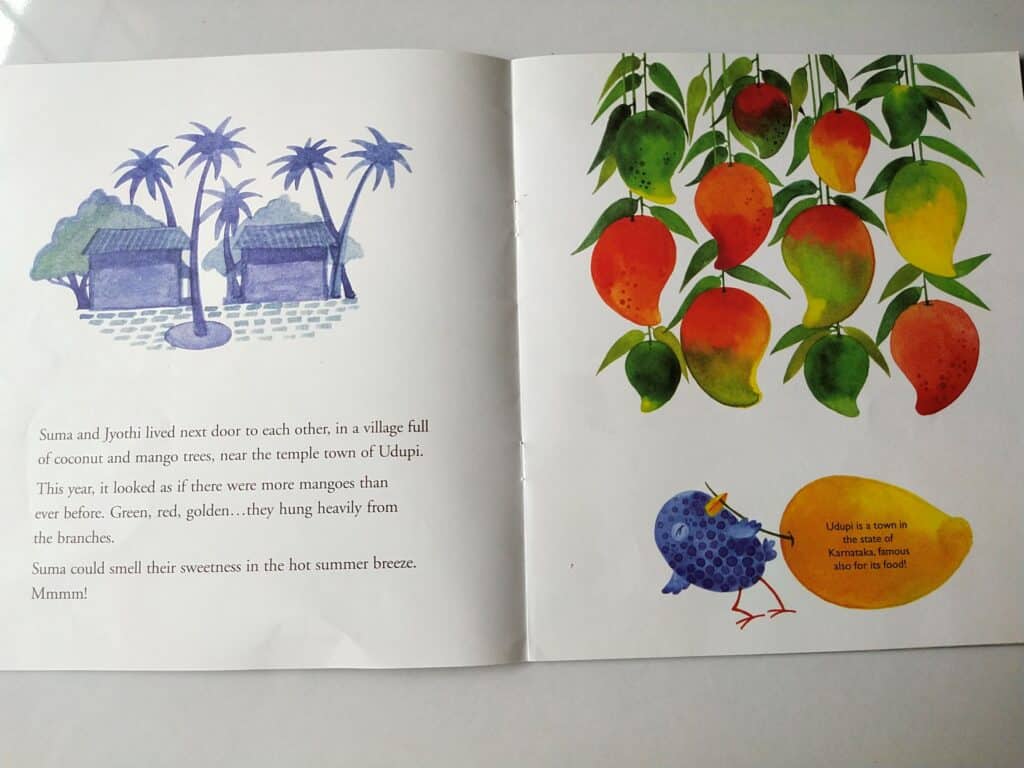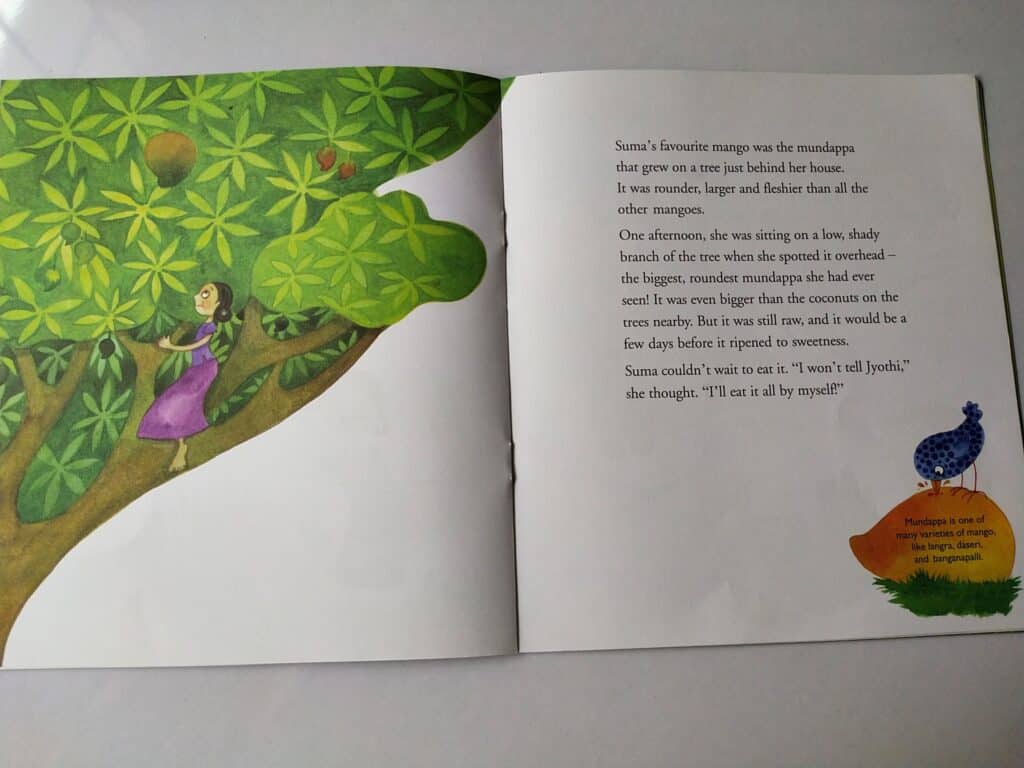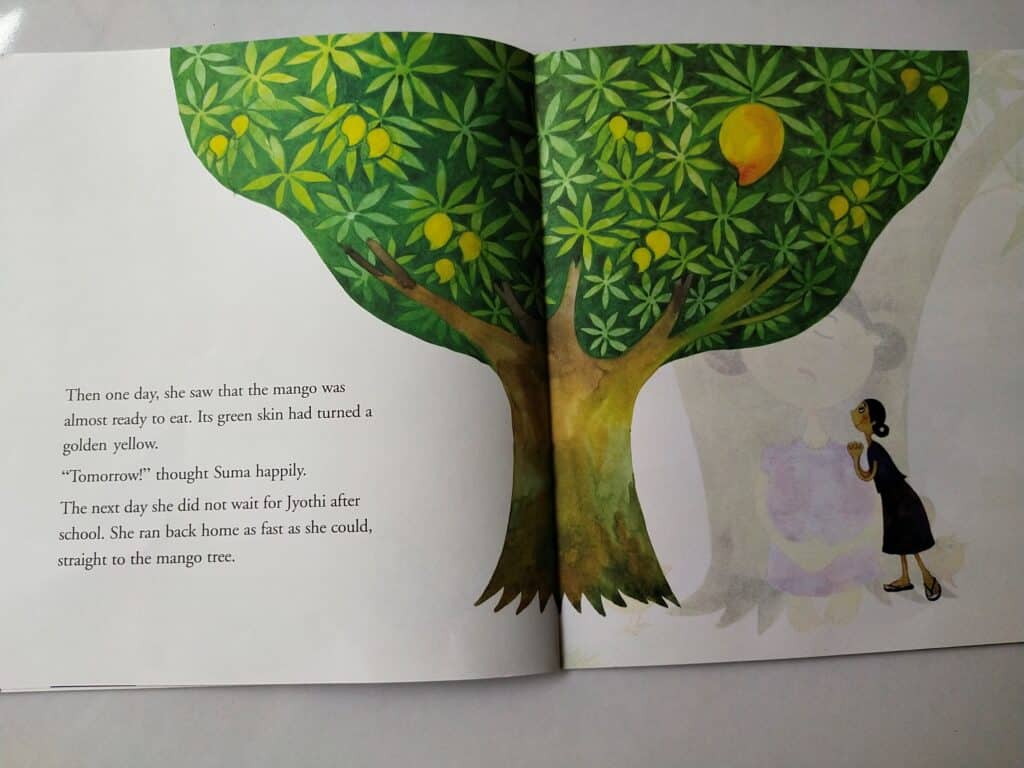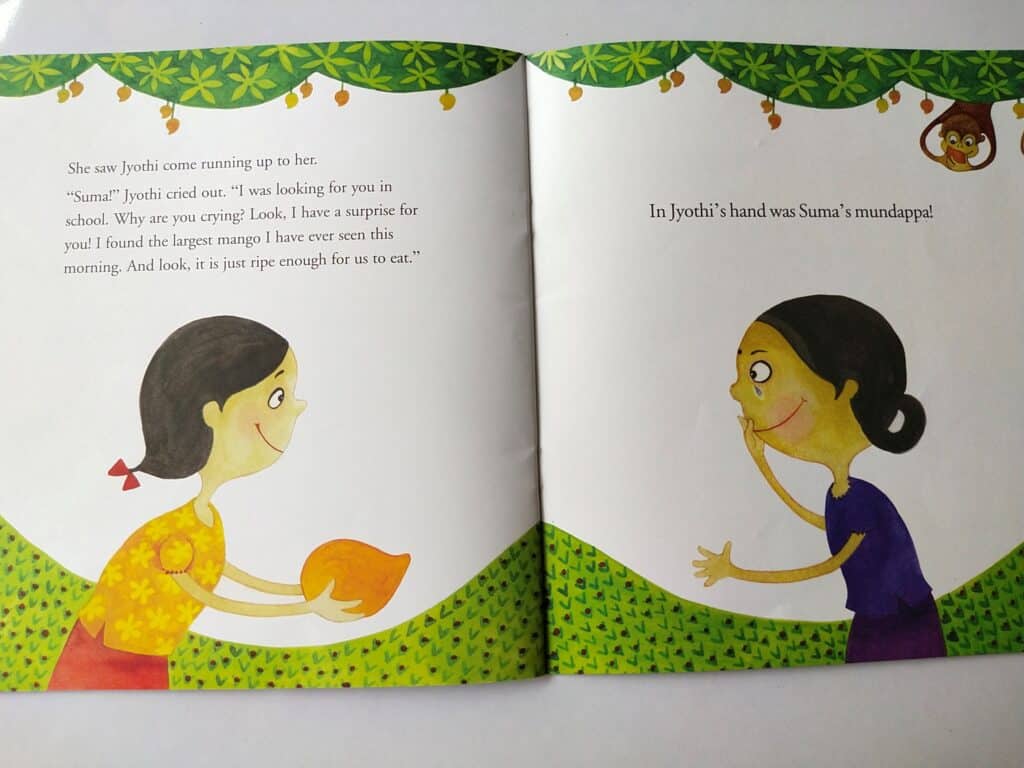 This book is filled with bright, plumpy pictures and will remind each one of us of our summer and the air filled with mangoes.
Everyone probably waits for summer. One for holidays and the second for MANGO. I remember spending my holidays at our grandparent's home and for lunch, we cut mangoes and enjoyed those plumpy, juicy ones. The seed part goes to my mom or my grandma and I love how they both enjoy sucking that juice. Nathan is a hardcore Mango lover and he makes sure we are following the same tradition. This lockdown reminds me of the good old days when I spent time with my grandparents and Nathan, unknowingly, doing things that I love.
What's your favourite thing about mangoes?
To read more Indian stories CLICK HERE
Please follow and like us: