@vividlywritten is a personalized book store that does exclusive personalized books for each kid. When they reached me for a personalized book, I suggested a book about trees around us.
They did a fabulous job by putting up very interesting trees and also a few facts about each of them. The illustrations were realistic and a beautiful hand-sized book perfect for toddlers hands.
I would never fail to let Nathan know about his roots and our Flora and fauna around us. I emphasis more about mother tongue, our cuisine, and our customs. I believe these are the building blocks before we expose them to other region's things. This book talks about coconut trees, banana plants, curry leaf trees, Neem trees, Ashoka trees, Mahogany trees, and brief facts about them.
Most of the trees are already known to him and he could recollect the memories associated with them. The facts about each tree were so interesting and many facts were new for me too.
This book talks about how people protected trees and how they tried to conserve them.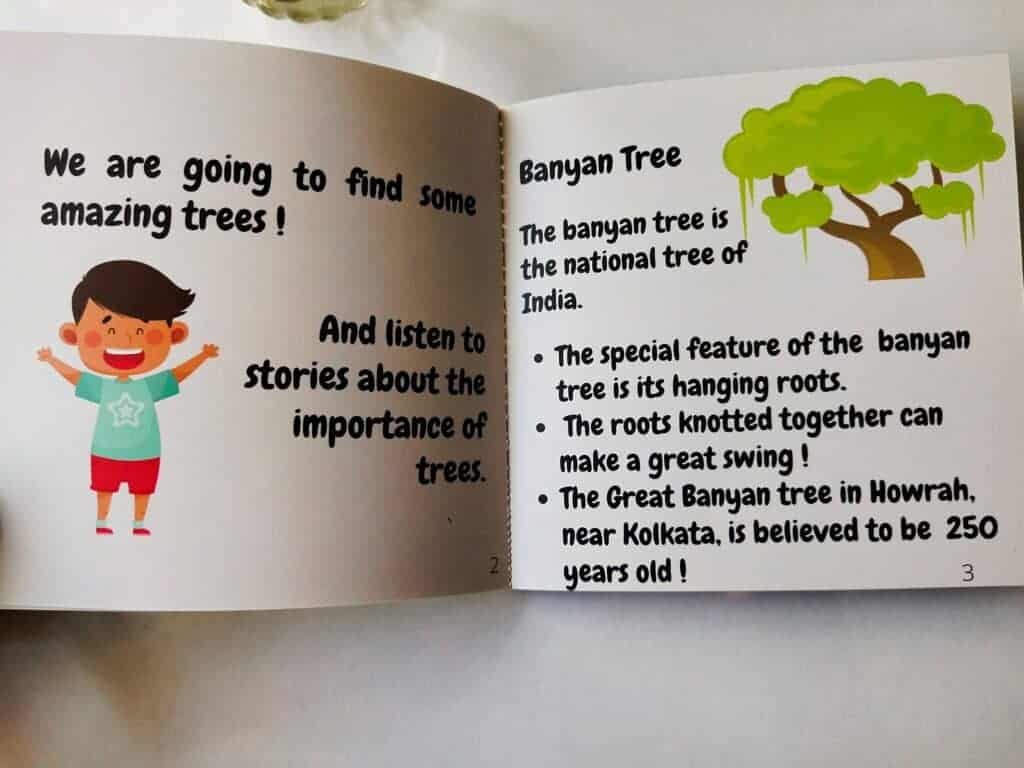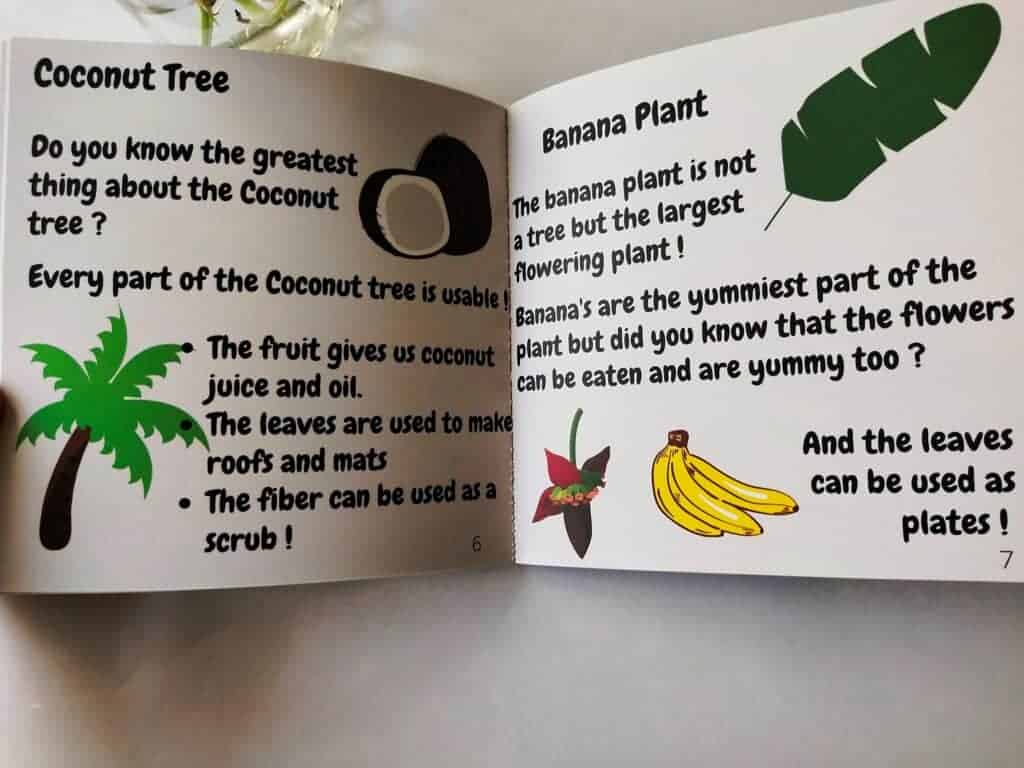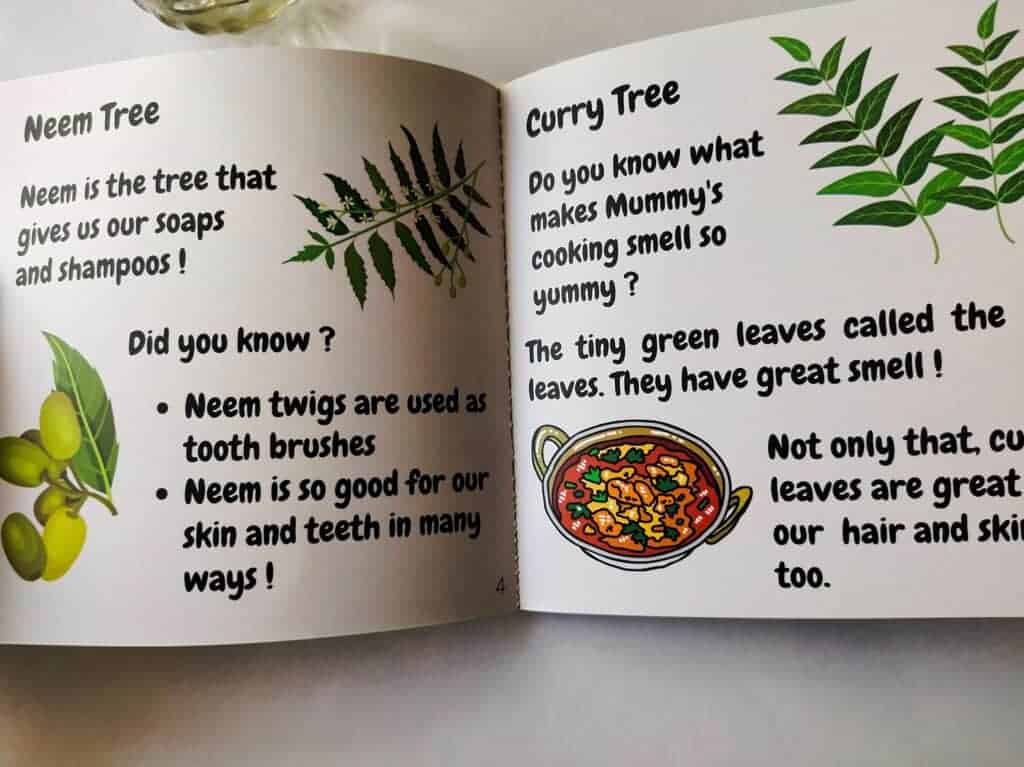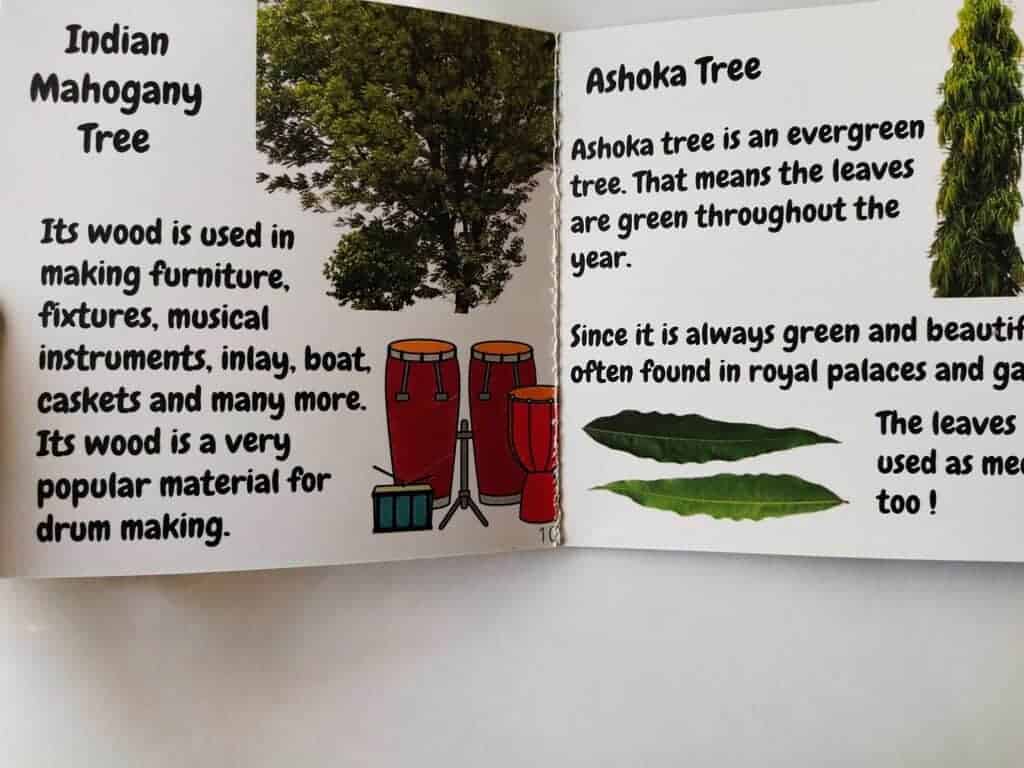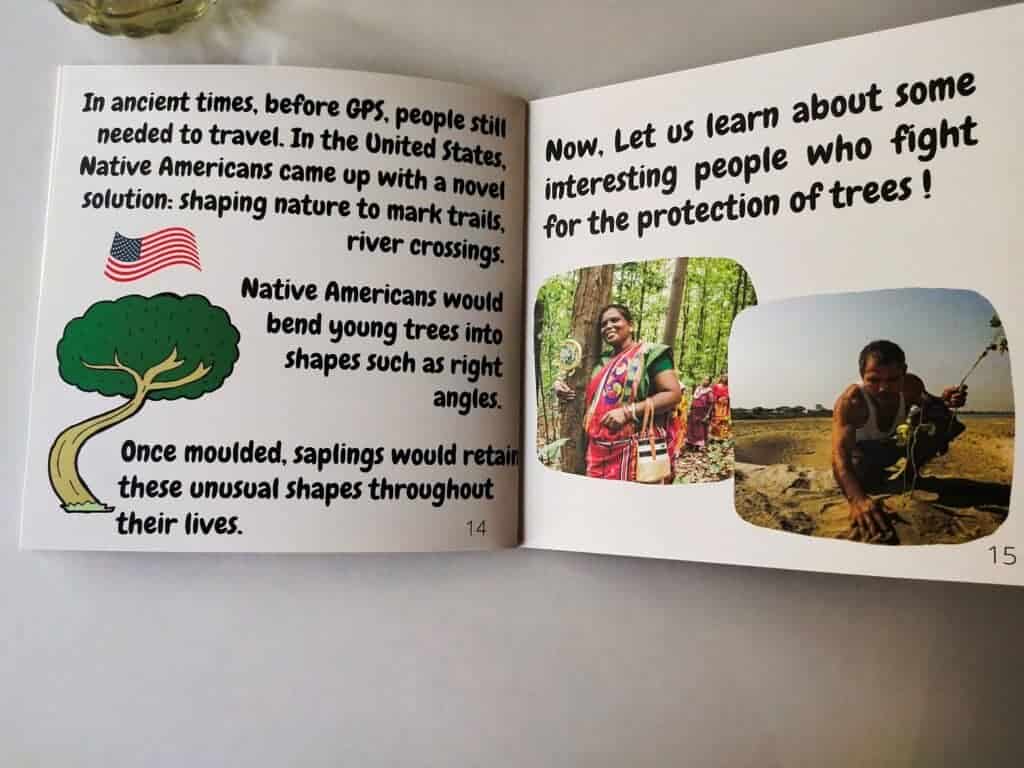 Vividly written does all types of customised works-you can ask them to customize any stories for your child. I am loving this personalized book exclusive for Nathan and don't forget to order one for your child also.
They are a small business to support them, check their page @vividlywritten on Instagram, and have a chat with them.
About Vividlywritten: Vividly Written was started at the beginning of 2020, as the pandemic started disrupting our lives. We became aware of parents accommodating to homeschooling and children missing out on the grandparent's stories. We started with the intention to bring real stories to children—stories of their grandparents, their heritage, and their place of living. Our first book spoke of a story of how a grandma went to school to encourage the grandkids interest in school. With the response we got, we understood the need for authentic and relatable content for children and Vividly Written was born! There's been no looking back since. We have made so many kids happy, and that is what we consider our biggest achievement.
To read more book reviews CLICK HERE
Please follow and like us: