BOOK NAME: MEESHA MAKES FRIENDS
AUTHOR & ILLUSTRATOR: TOM PERCIVAL
PAGES: 32
PUBLISHER: BLOOMSBURY CHILDREN'S BOOKS
AGE RECOMMENDED: 4+
Meesha makes friends, is a part of Tom Percival's big, bright feelings book series.
Meesha is a little girl who loves to make crafty things, but she struggles to make friends. She gets frustrated with big crowds and so she creates a set of fun, friendly characters and takes them everywhere she goes. She doesn't like any gatherings and if she goes to a party, she makes sure to take her friends along. One day her parents decided to take her to a party and Meesha was petrified to go. She found a quiet spot in the party and was making a few more friends for her, suddenly, a young boy named Josh was watching her and went awed by her creations. Josh, who was overwhelmed by the crowd just like Meesha, started a conversation with her about her dolls and will Meesha make her first friend?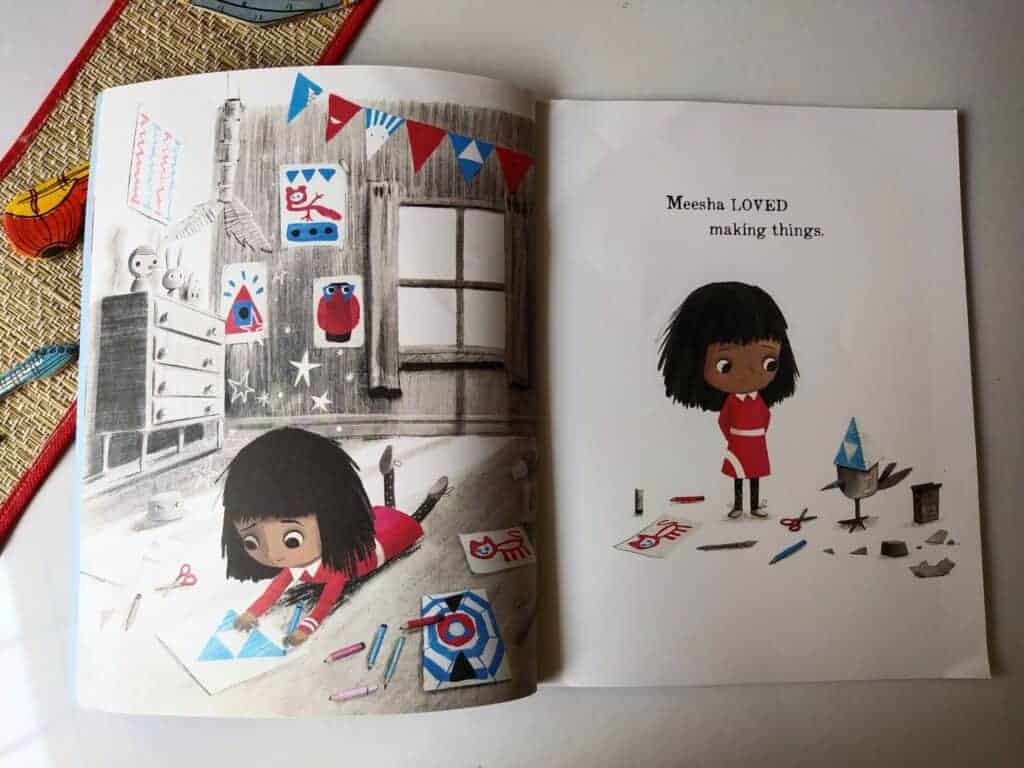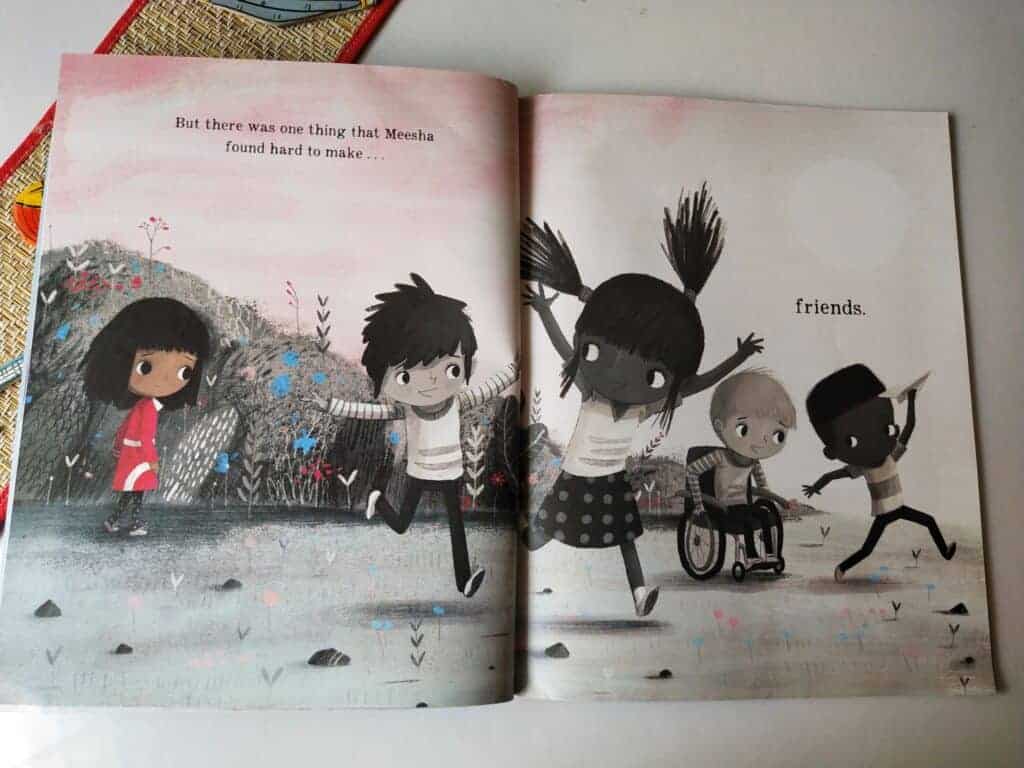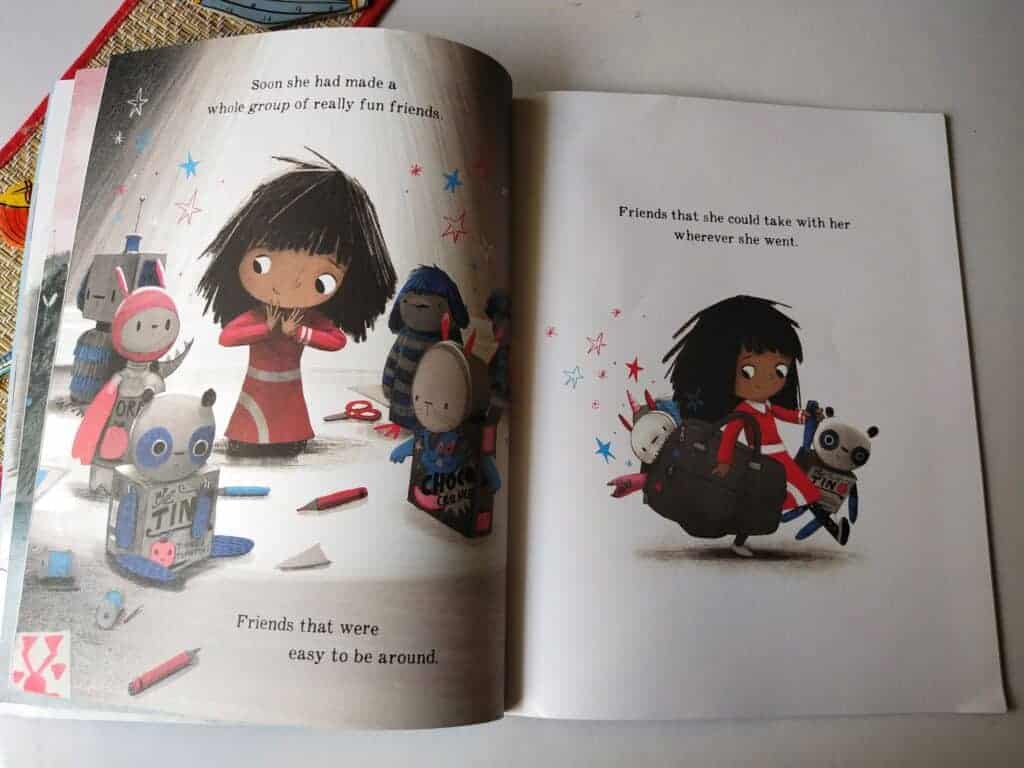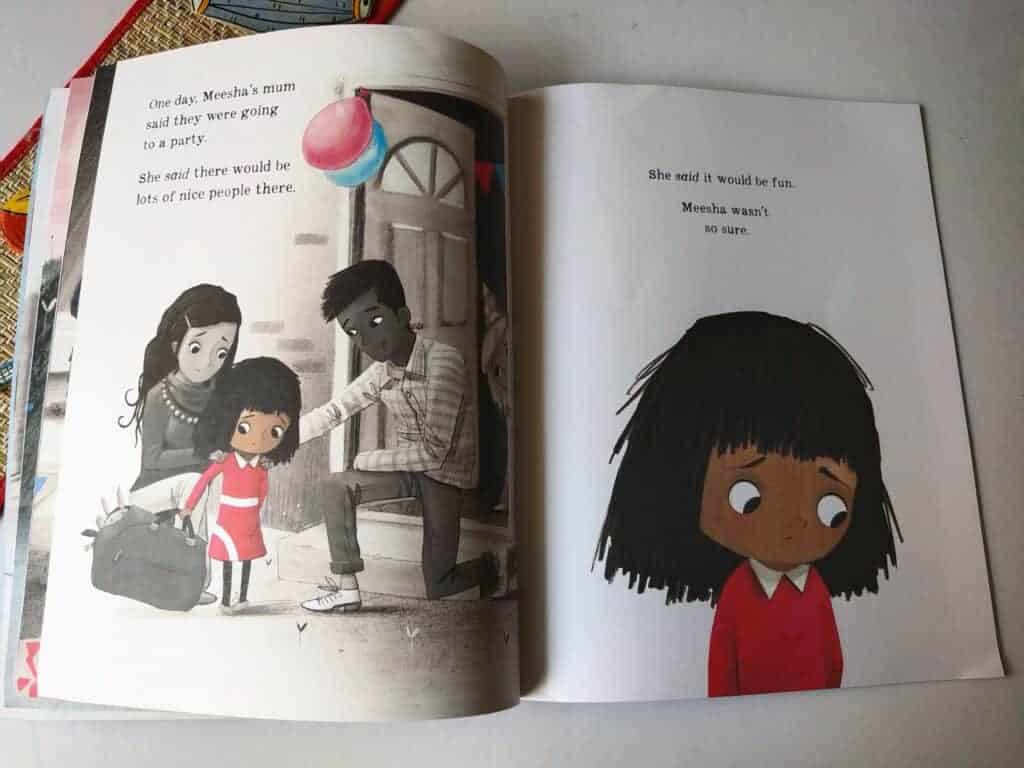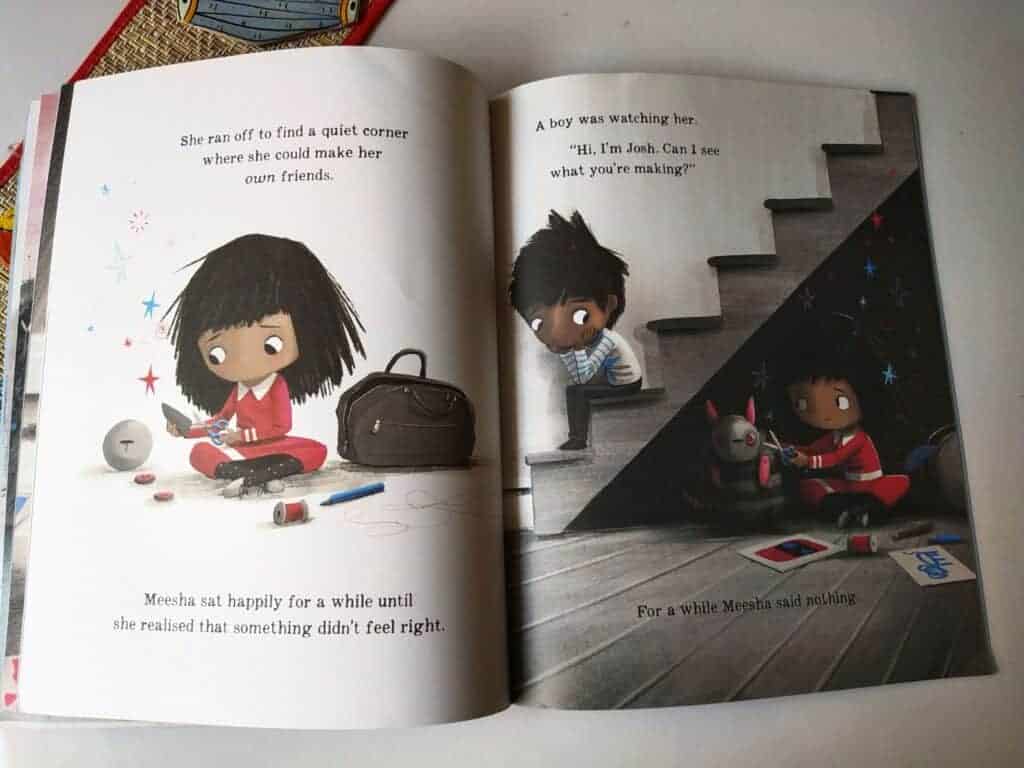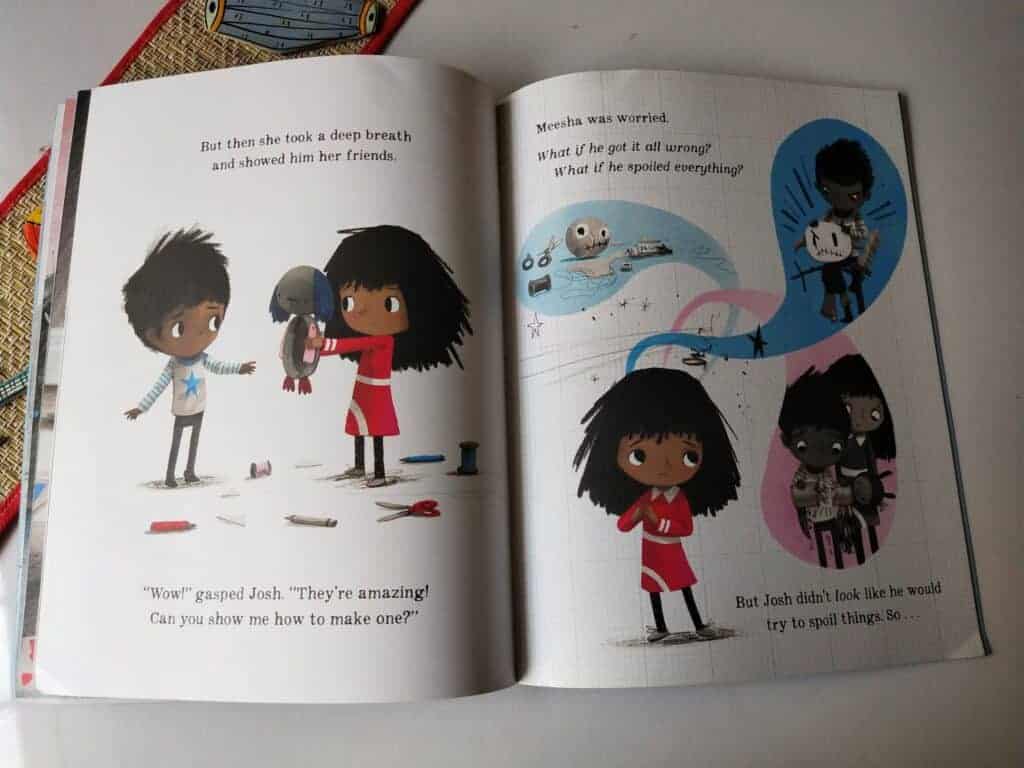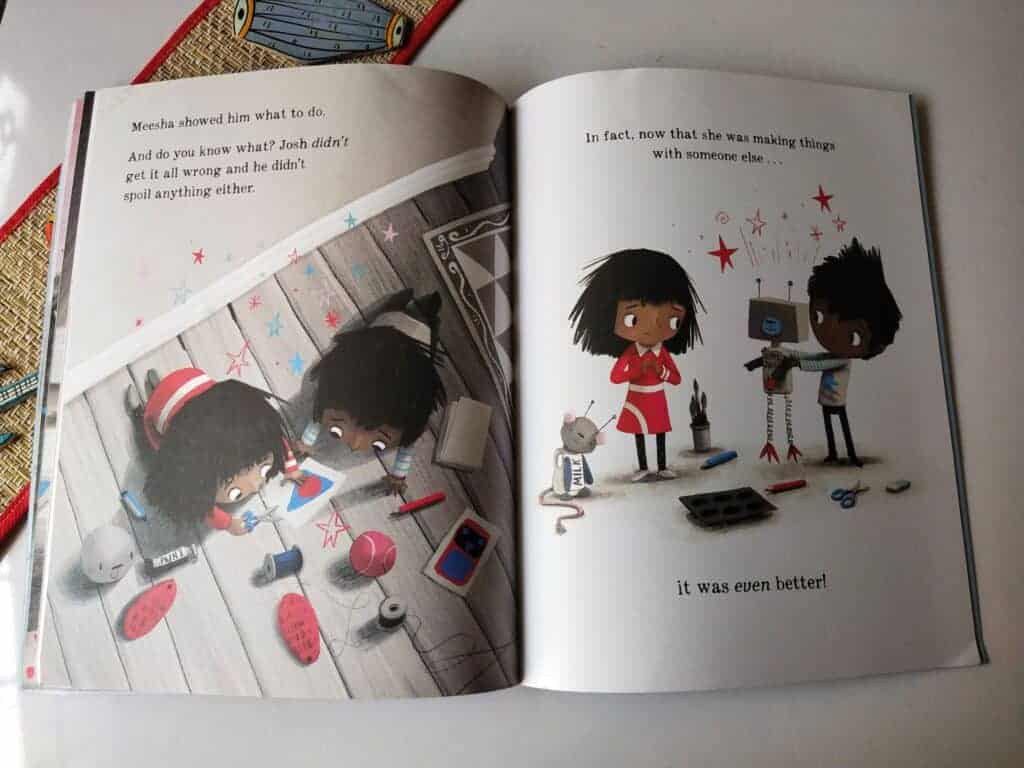 The illustrations are breathtakingly beautiful in this book. When Meesha is sad, the drawings are grey and only she is depicted in colour. But when she warmed up with Josh, her world is colourful again. Percival was clever enough to give double tones to the characters and those look outstanding on each page. A story that emphasis on kindness and how one can open their differences to see a whole new world. This book can be read to a child who is starting a new school or who moved to a new place or who is struggling to make friends or overwhelming when seeing big crowds or who is a bit nervous when socialising.
If we have a child who loves to socialize with others, we can remind them to accept kids who are afraid of new surroundings and help them to feel part of the place they are in.
Add this book to your home library if you have a kid who is starting school really soon.
You can read other big bright-feelings books series here
To read more book reviews, CLICK HERE
Please follow and like us: