BOOK NAME: SAVING SPECIES
AUTHOR: JESS FRENCH
ILLUSTRATOR: JAMES GILLEARD
PUBLISHER: WREN & ROOK
PAGES: 64
AGE RECOMMENDED: 4+
Why do we have a birdhouse in our home and why are we feeding birds? Asked my curious three-year kid. After a brief pause, I said we chopped their home to build our home. He then said I would be angry if someone did it to my home. I thought this was a perfect time to introduce the topic Endangerment of animals.
I pulled this book out and we had a brief skim of each animal on every page. He was so happy to see different animals on each page and we had a chat about how we should not disturb them and how one can protect them. 'India Jungle Heros' is a beautiful show in Disney Hotstar where one can learn how to conserve animals and how not to disturb their habitat.
Saving Species is a beautifully illustrated book that talks about 38 endangered animals across seven continents. These animals are less likely known to humans, yet they are a threat. The book starts with an introduction of how humans have destroyed the natural habitats of animals and now, how the conservationists are rebuilding the ecosystem.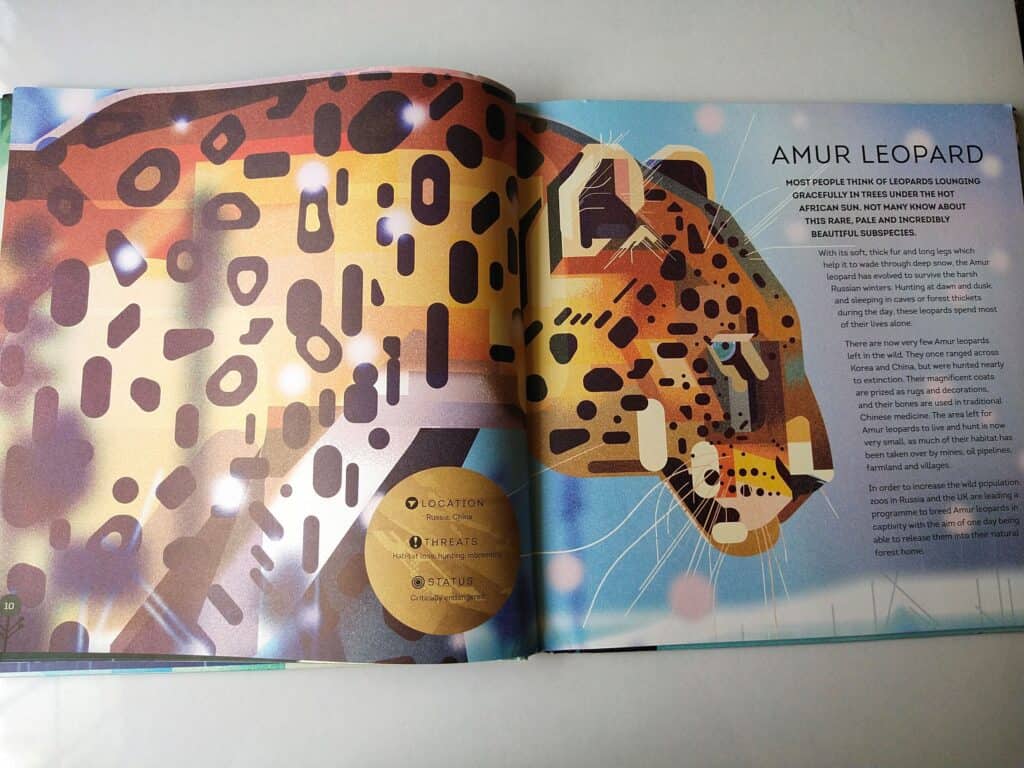 Each page talks about an animal, their habitat, which part of the world they live in, their status of endangerment, and how the conservationists are saving them. The main reason for them to go extinct is Pollution, Unbalanced ecosystem, Trafficking, poaching, deforestation, disease, global warming, overfishing, poising. I was sad to read about the status of each animal and felt sadder when it said habitat loss and critically endangered.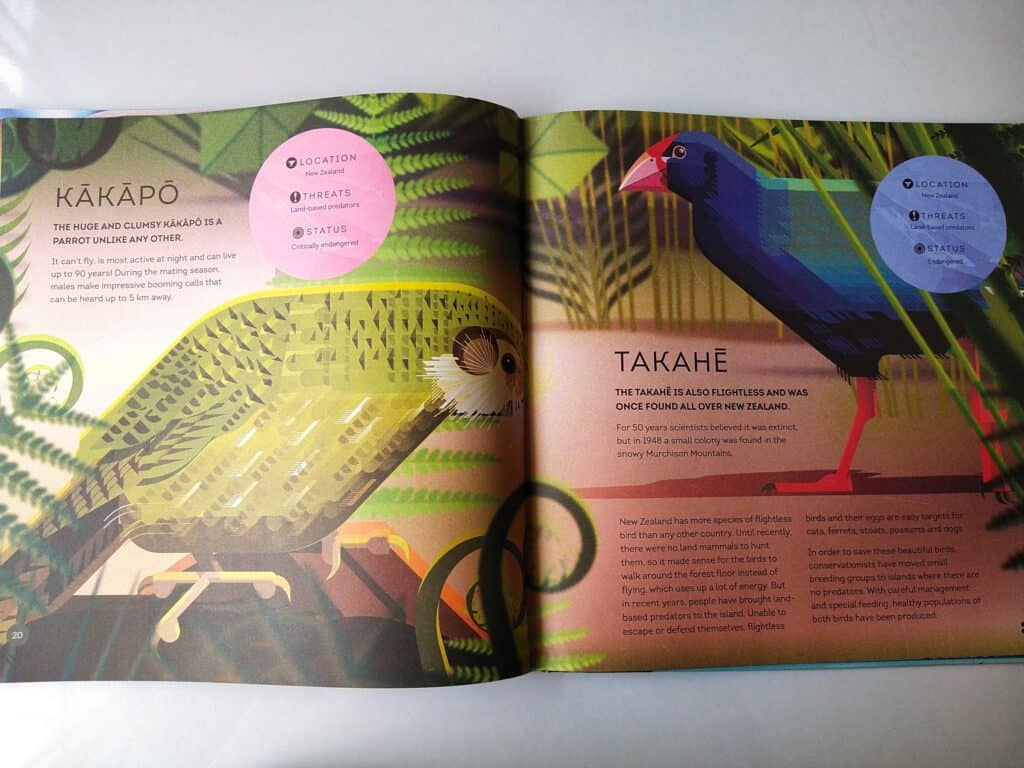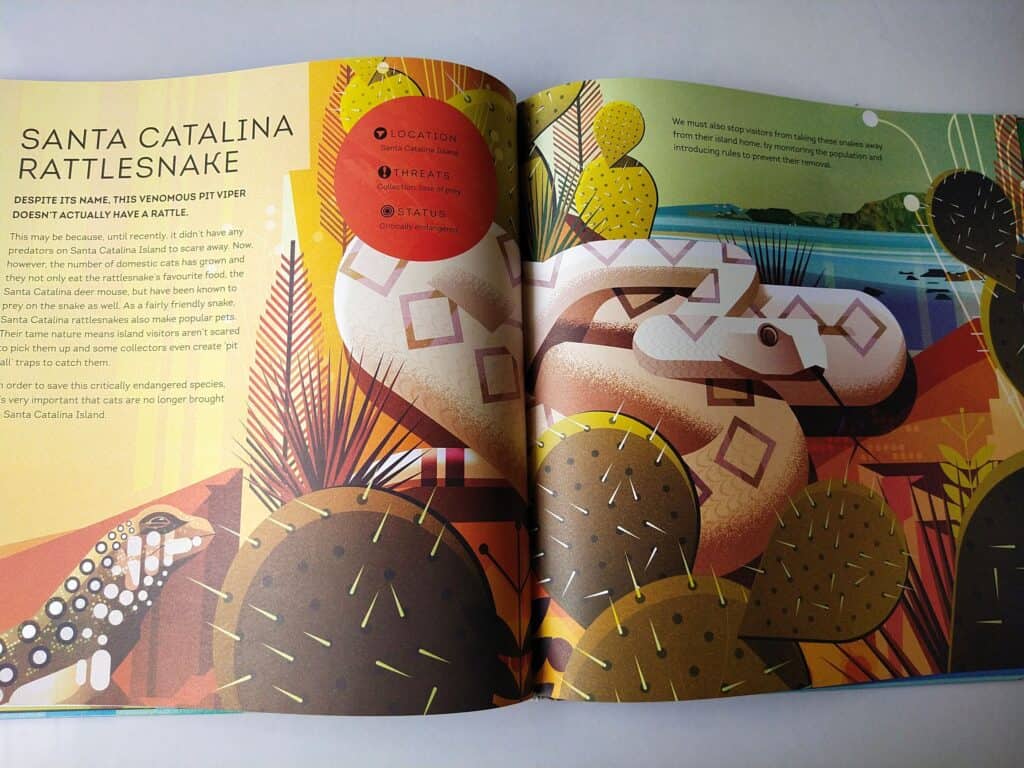 What can be done to protect the planet and save these animals?
Don't use bikes or cars to travel for a shorter distance.
Avoid buying single-use plastic.
Cap your chimneys to avoid birds falling into the hole.
Buy sustainable products.
Become a conservationist if you have a chance to
Donate or adopt animals in your local zoo or volunteer
A must-have book in your home library and this book is sure to inspire future conservationists and animal lovers of all ages.
There is a website, https://www.iucnredlist.org/ where one can discover even more extraordinary endangered species.
To read more book reviews CLICK HERE
Please follow and like us: