BOOK NAME: THE LITTLE RAINDROP
AUTHOR: JOANNA GRAG
ILLUSTRATOR: DUBRAVKA KOLANOVIC
PUBLISHER: SKY PONY
PAGES: 32
AGE RECOMMENDED: 3+
A simple yet beautifully illustrated book about the natural Water cycle or how rain is formed.
The story starts with the journey of a raindrop from the sky, to puddle, to stream to the river and at last, to sea, before evaporating back to clouds. The little reader can follow the journey and will have an easy understanding of rain and how the puddles, streams and rivers are formed.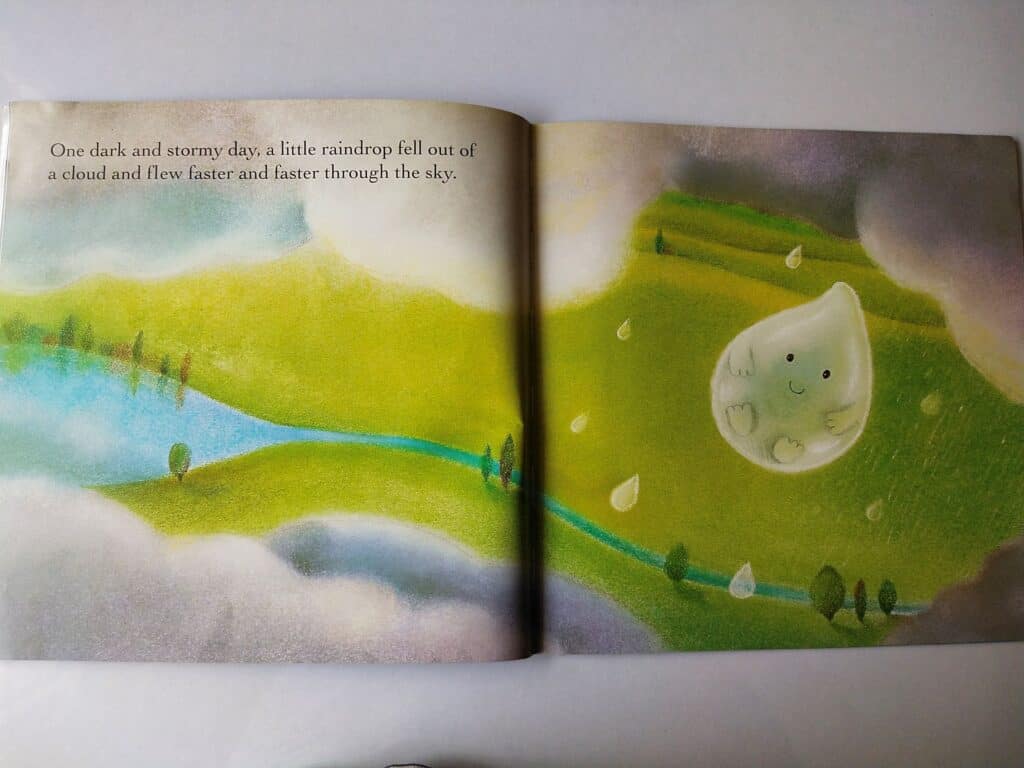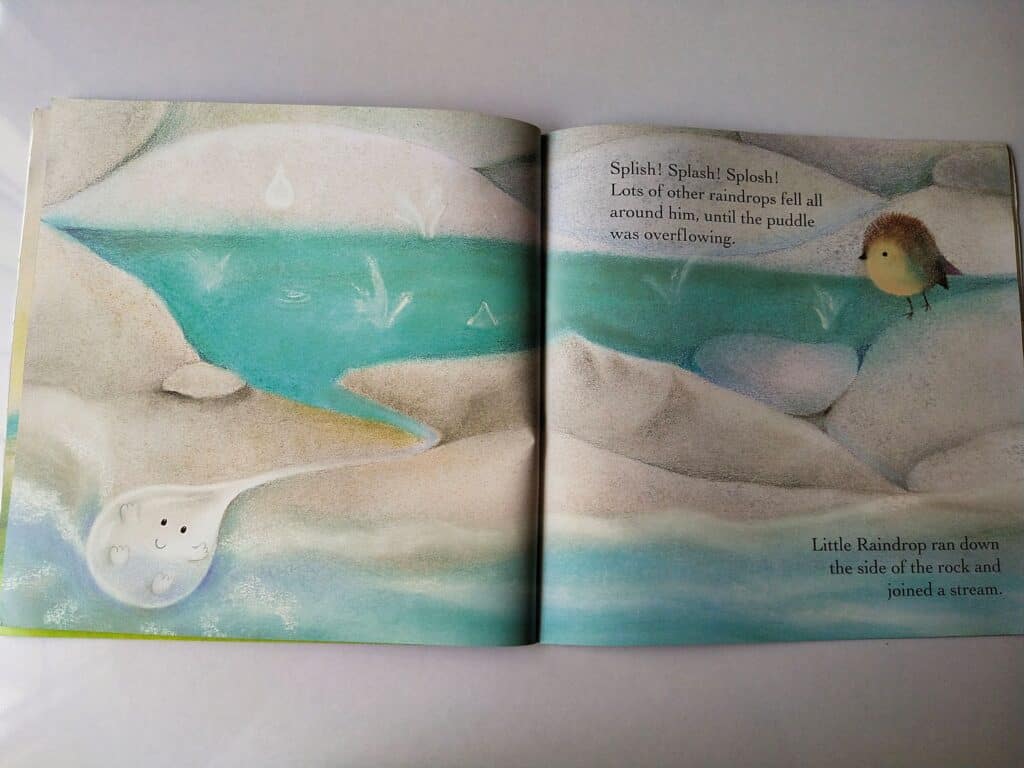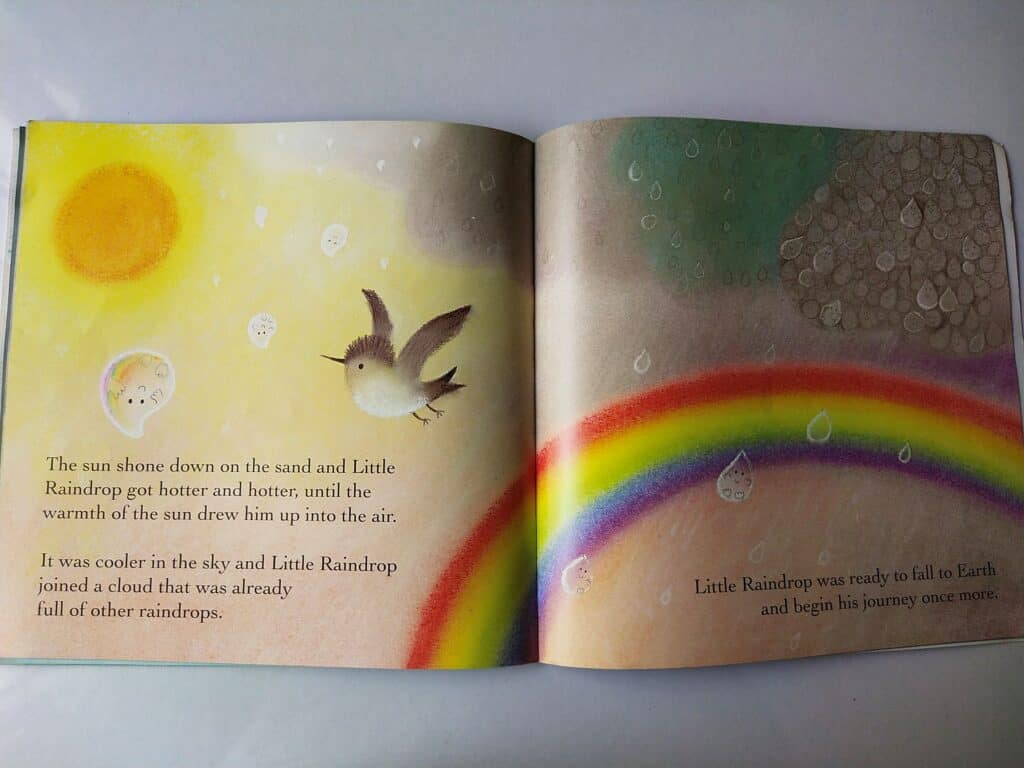 The illustrations are too inviting and creatively, readers can learn about science and nature.
Many STEM activities can be done based on this book,
Cloud in a jar
Water cycle in a jar
Tornado in a jar
Watercolor resist art project
More things to discuss are,
Words like evaporation, condensation
Water cycle
Streams
Rivers
Waterfall
Puddles
To read more book reviews CLICK HERE
Please follow and like us: