BOOK NAME: TROPICAL TERRY
AUTHOR & ILLUSTRATOR: JARVIS
PUBLISHER: WALKER BOOKS
PAGES: 32
AGE RECOMMENDED: 2.5+
Tropical Terry is a book about a small fish called Terry. Terry lives in a tropical reef with his best friends crab and snail. He always wanted to play with other tropical fishes, but those fish didn't want to play with him as he was tiny, dull and not beautiful. So his friends decided to help Terry become beautiful with some knick-knacks from the sea. Unfortunately, Terry soon learns that it isn't always a good thing to be so bright when Eddie the Eel turns up looking for his lunch and he has his eye on him. How will Terry save himself from the big danger?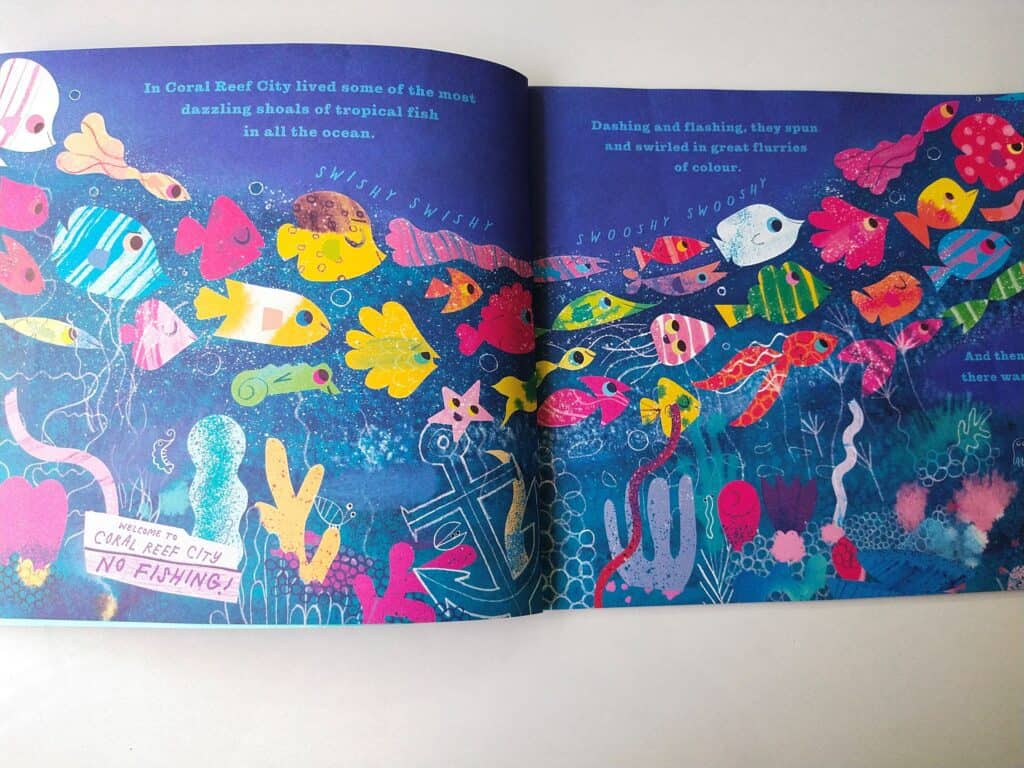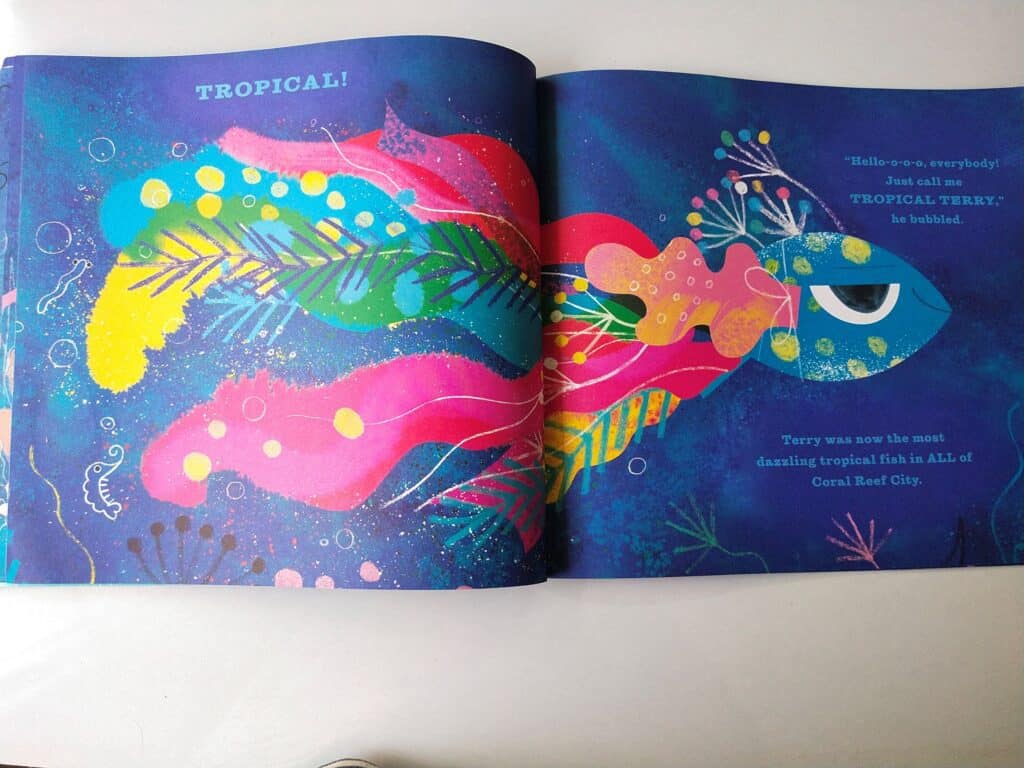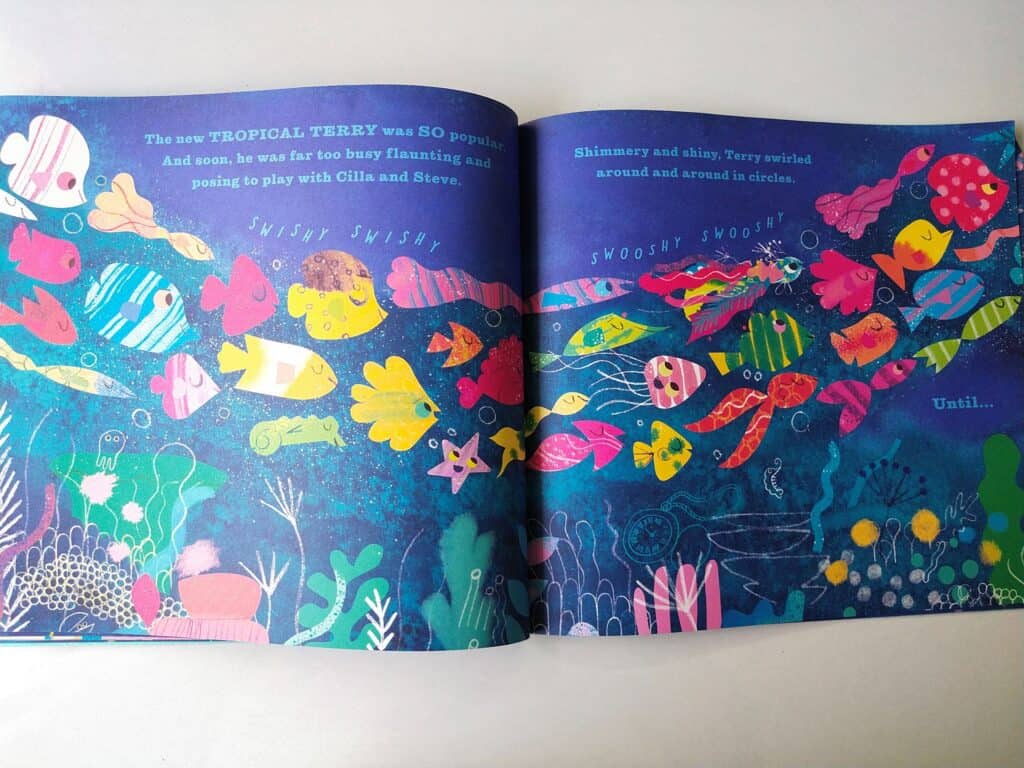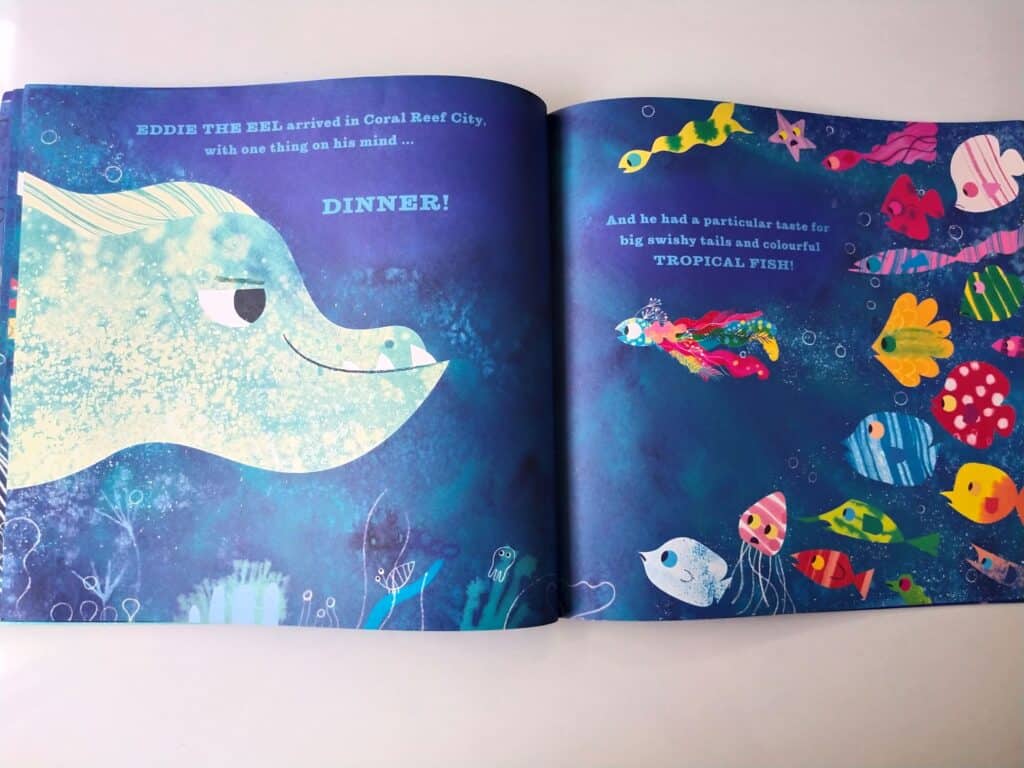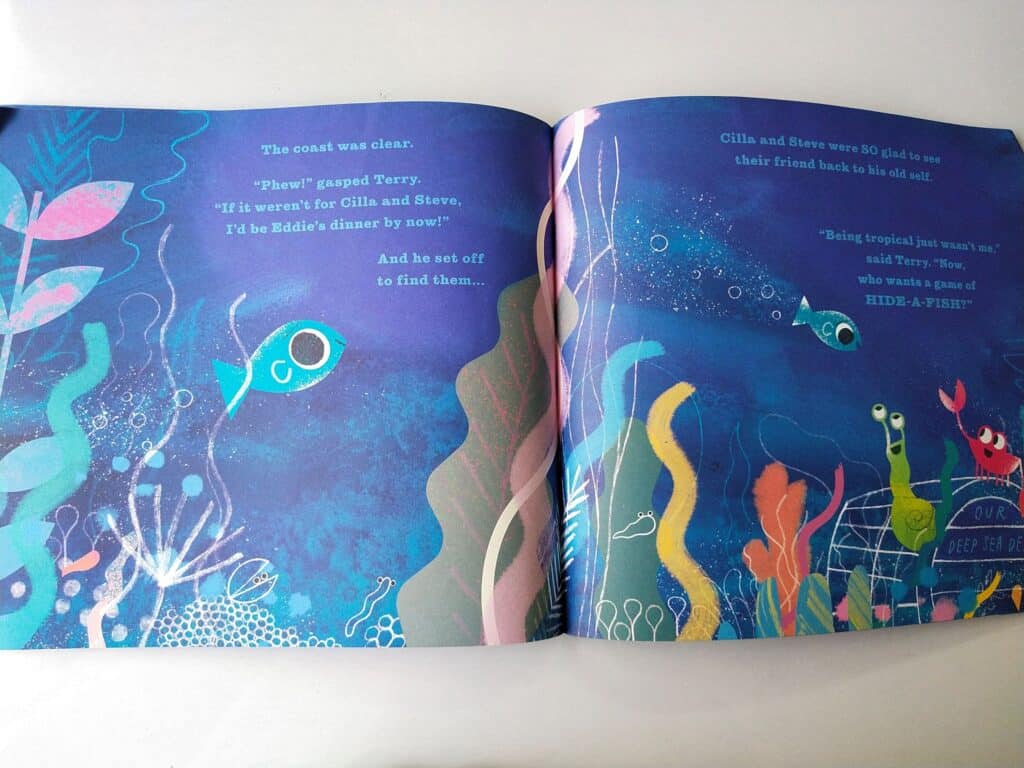 A book that emphasis more doesn't change your appearance or your preference to fit in the crowd. We are beautiful just the way we are. Also, how to value our friends and not leave them behind just for the sake of fitting in with others. I love Jarvi's books for the pop of colours. This book is filled with vibrant colours and the loved, the beautiful tropical fishes on each page.
This story paved a way for a lot of conversations like coral, tropical fish, eel, underwater, crab, snail.
This book is a must-read for all kids who will start soon and how they will start comparing things. We can remind them to be themselves and not to change seeing others. Pick this delightful book for your home library.
To read more book reviews CLICK HERE
Please follow and like us: