BOOK NAME: BRINGING THE RAIN TO KAPITI PLAIN
AUTHOR: VERNA AARDEMA
ILLUSTRATOR: BEATRIZ VIDAL
PAGES: 32
PUBLISHER: PUFFIN BOOKS
AGE RECOMMENDED: 4+
This picture book is a wonderful celebration of language and Nandi culture. Retold by Aardema, this Nandi tale celebrates sound and noise as well as the animal life and landscape of the East African plains.
This is the great Kapiti Plain,

All fresh and green from african rains- A sea of grass for the ground birds to nest in,

And patches of shade for wild creatures to rest in,
Kapiti- Plain was so green before the rains decided to stop visiting them. The birds and animals started to migrate and a herdsman named Ki-pat wanted to end the drought in Kapiti plain so that his cattle could graze on grass. He was standing on one leg like a stork and watching the dark clouds that were forming around him. Ki- pat decided to make an arrow out of a feather that fell from an eagle and a bow out of a stick and a couple of other things. Now using this bow and arrow he shot to the clouds, and like a balloon, the clouds burst into the water and rained till the grass became green.
This is the cloud, all heavy with rain,

That shadowed the ground on Kapiti- Plain.

The big, bad cloud, all heavy with rain,

That shadowed the ground on Kapiti-Plain.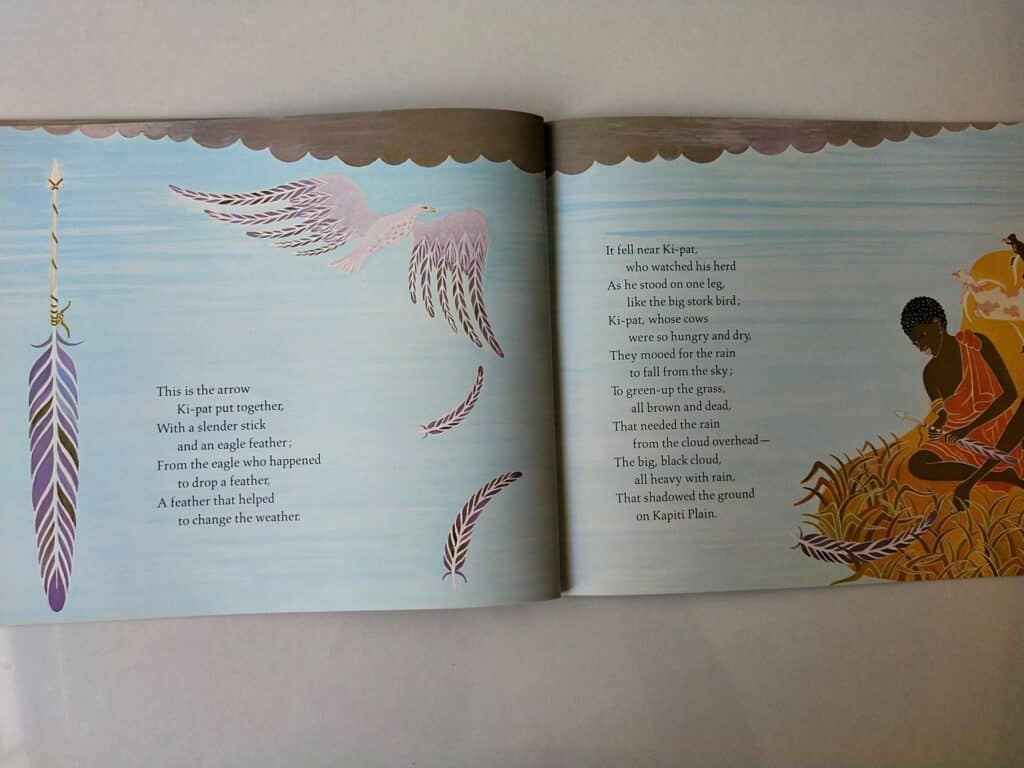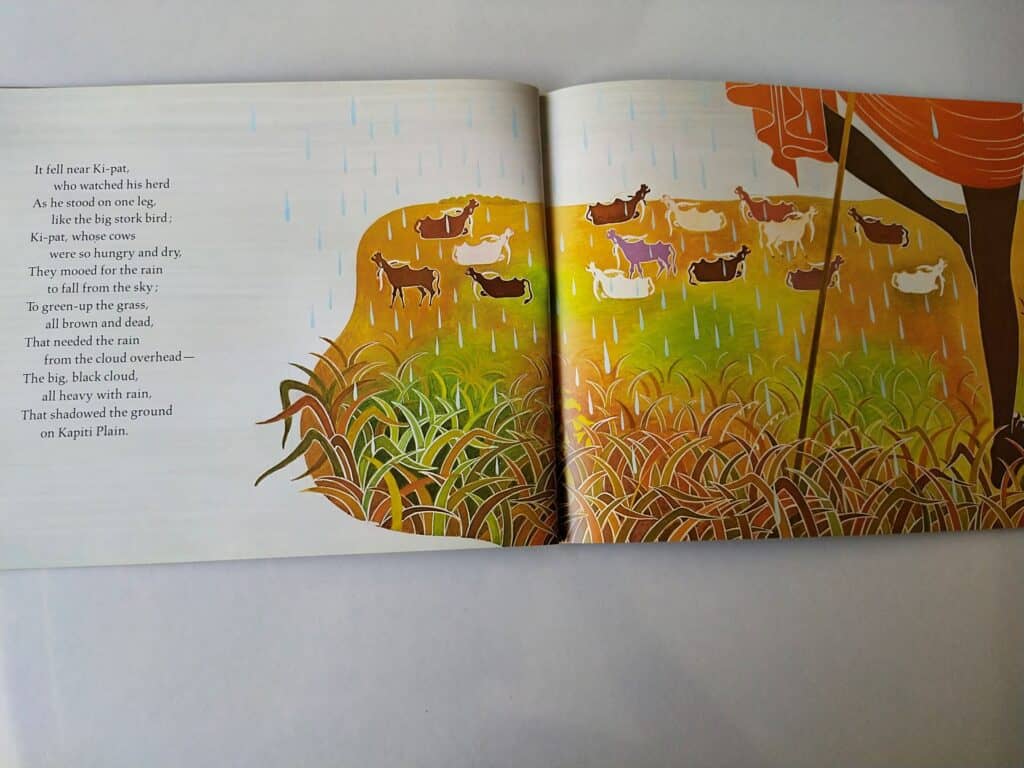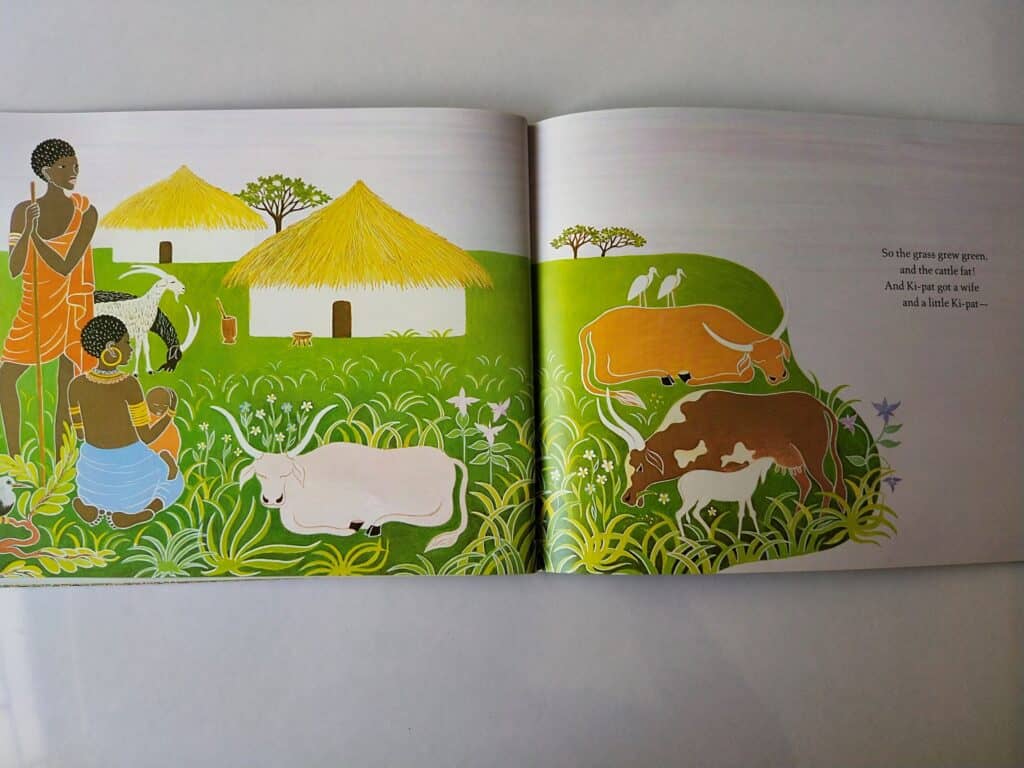 A traditional tale filled with rhymes and repetitive texts which portrayed the Kapiti plain beautifully. The illustrations pinned out the exact drought situation and the tribes of Africa.
A lot of things can be discussed in this story.
How do rains form?
Types of clouds (each cloud has a name)
What is a drought?
Water conservation?
Why did birds migrate?
Why does nature affect animals and humans?
Can we shoot an arrow to make it rain?
Activities related to the book:
Africa unit study
Clouds study
Acacia tree study
Make an African dress
Making sounds of thunder using the instruments.
Stand like Ki-pat from the cover picture and try to balance
Make a bow and arrow just like Ki-pat
Learn any repetitive poems or rhymes
A book which is rich in information and not to be missed reading. If you tried any of the activities, do tag me on INSTAGRAM
To read more Book reviews CLICK HERE
Please follow and like us: