BOOK NAME: DIG DIG DIGGING
AUTHOR: MARGARET MAYO
ILLUSTRATOR: ALEX AYLIFFE
PAGES: 32
PUBLISHER: HENRY HOLT AND CO
AGE RECOMMENDED: 1+
A book about different types of construction and rescue vehicles. Young kids are curious about diggers and cranes and this rhyming book is perfect for toddlers. They start with we can work all day and rest shh-shh when the night is dawn. A book was full of repetitive words and perfect for building vocabulary for toddlers. Also, read a bedtime story if you have an active toddler who will resist sleep.
This book explains each construction vehicle and what type of work they do.
Diggers: dig and scoop the earth
Fire Engines: Race nee-nar and hoses swoosh.
Tractors: pull and plough the field.
Garbage/Rubbish truck: gobble and squish the garbage.
Cranes: lift up and down the pipes slowly.
Dump trucks: dump and tip the load.
Rollers: roll and Flat the road.
Rescue helicopter: Whirl and Zoom.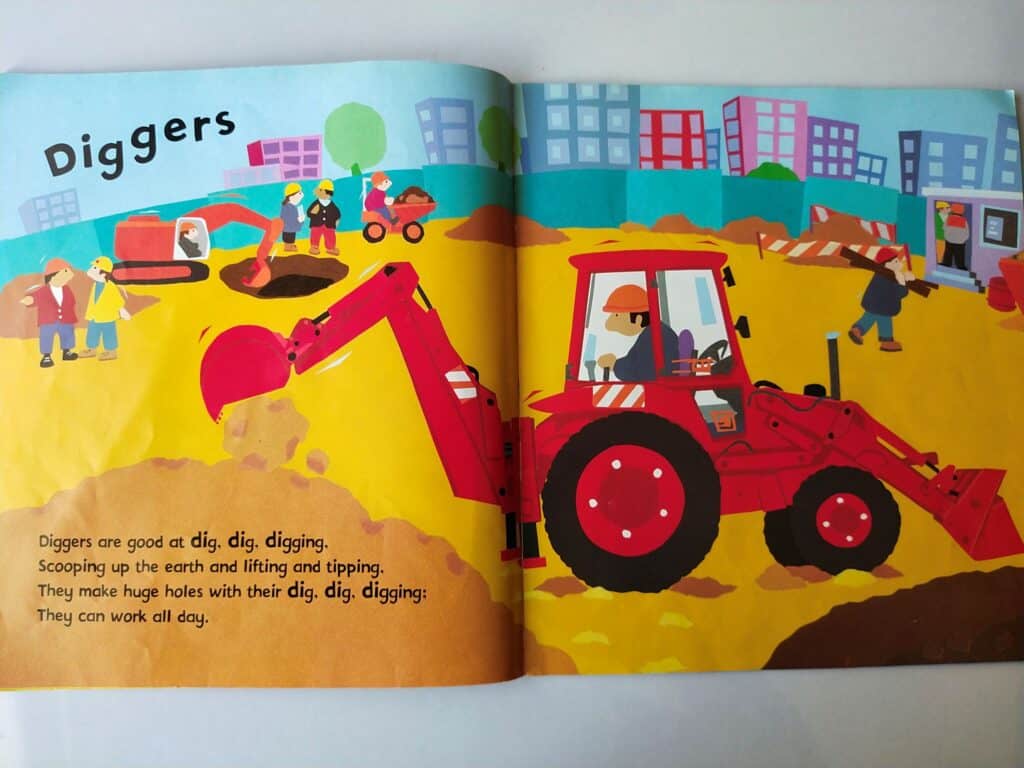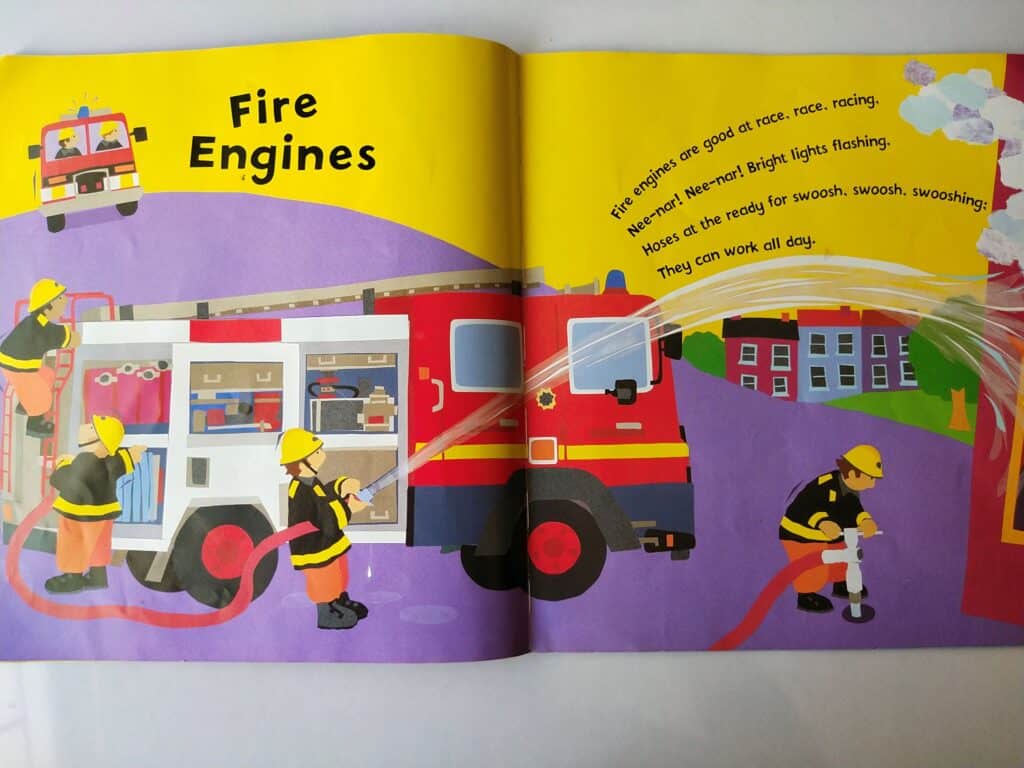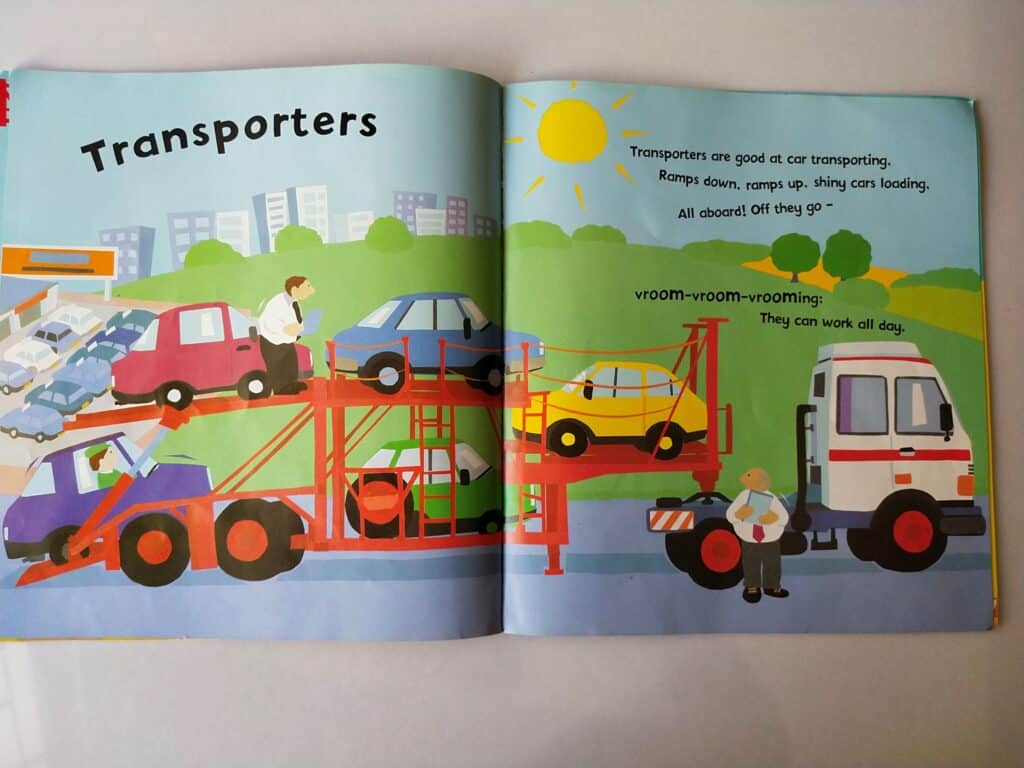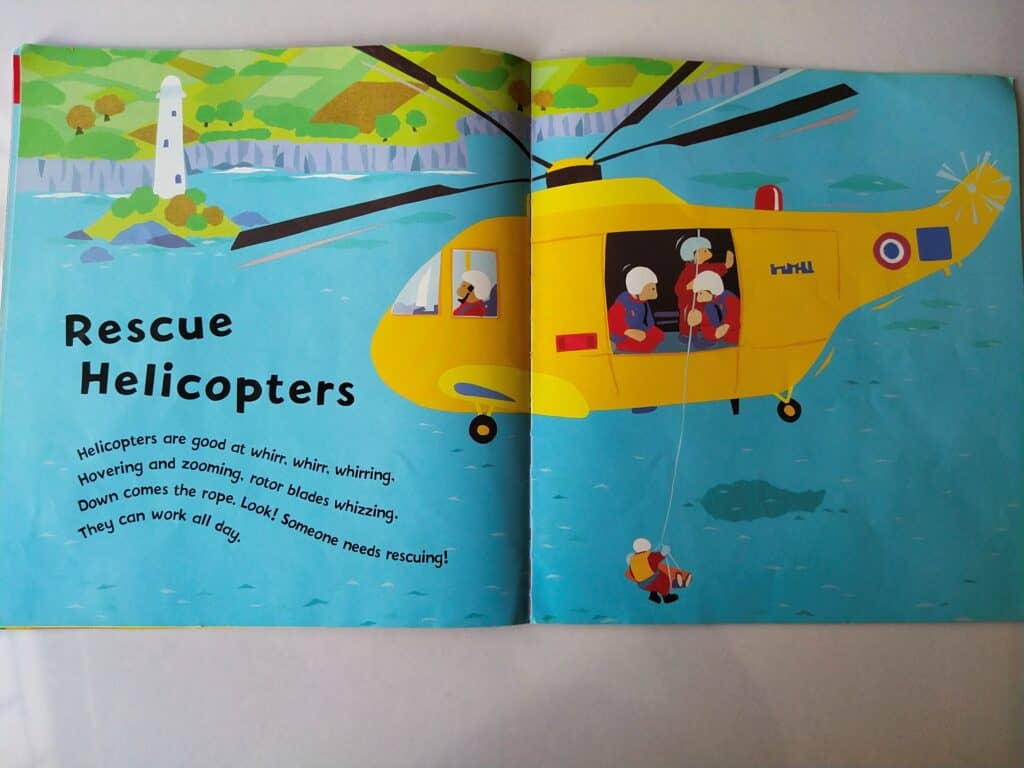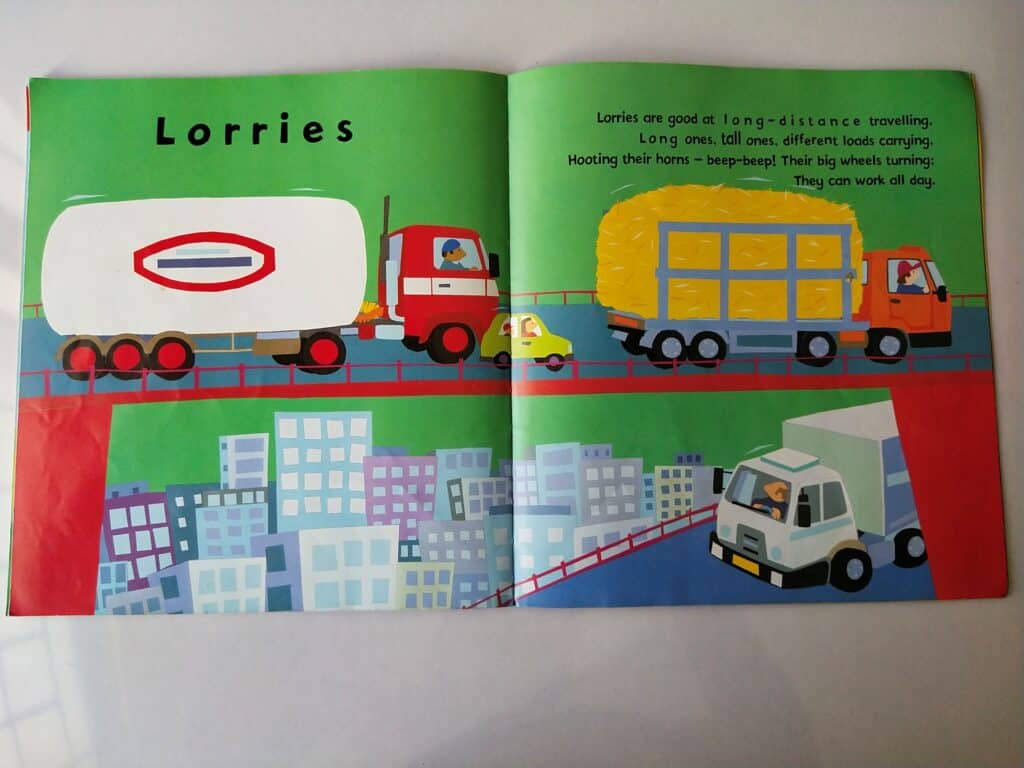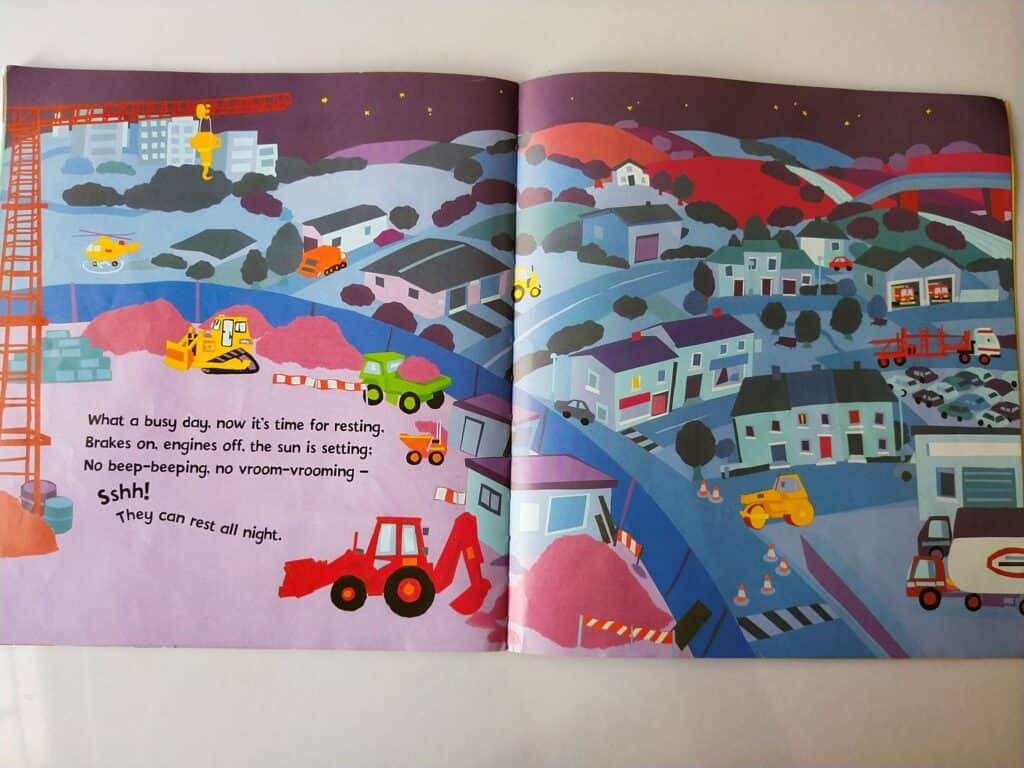 A book that paves way for many sensory activities and role-play activities.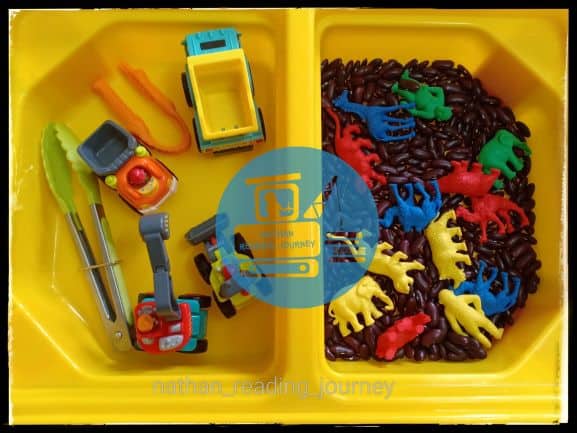 Nathan is fond of construction vehicles and sensory bins. He spends time digging and dumping the beans in and out. You can read more about sensory bins. CLICK HERE
If you have a young kid but want to set up a bin, create a bin using an edible bin. You can read about it CLICK HERE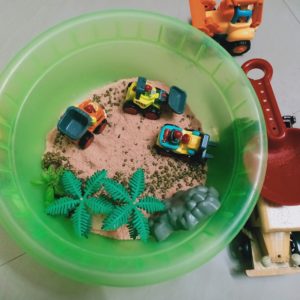 To read more book reviews CLICK HERE
Please follow and like us: