BOOK NAME: CURIOUS GEORGE TOOL TIME
AUTHOR: H.A.REY
ILLUSTRATOR: MARGRET REY
PAGES: 12
PUBLISHER: HMH BOOKS
AGE RECOMMENDED: 2+
Curious George is a very popular cartoon series and there are lots of stories under this series. George is a curious monkey and he loves to learn new things. This story is about George fixing his garden, bicycle, clogged drains using his red toolbox, which has a wrench and hammer. Each page in the book has an interactive question for the reader and they have to select the appropriate tool to use on the particular page. Explore with George and make sure to give him the right tool to fix things in his house.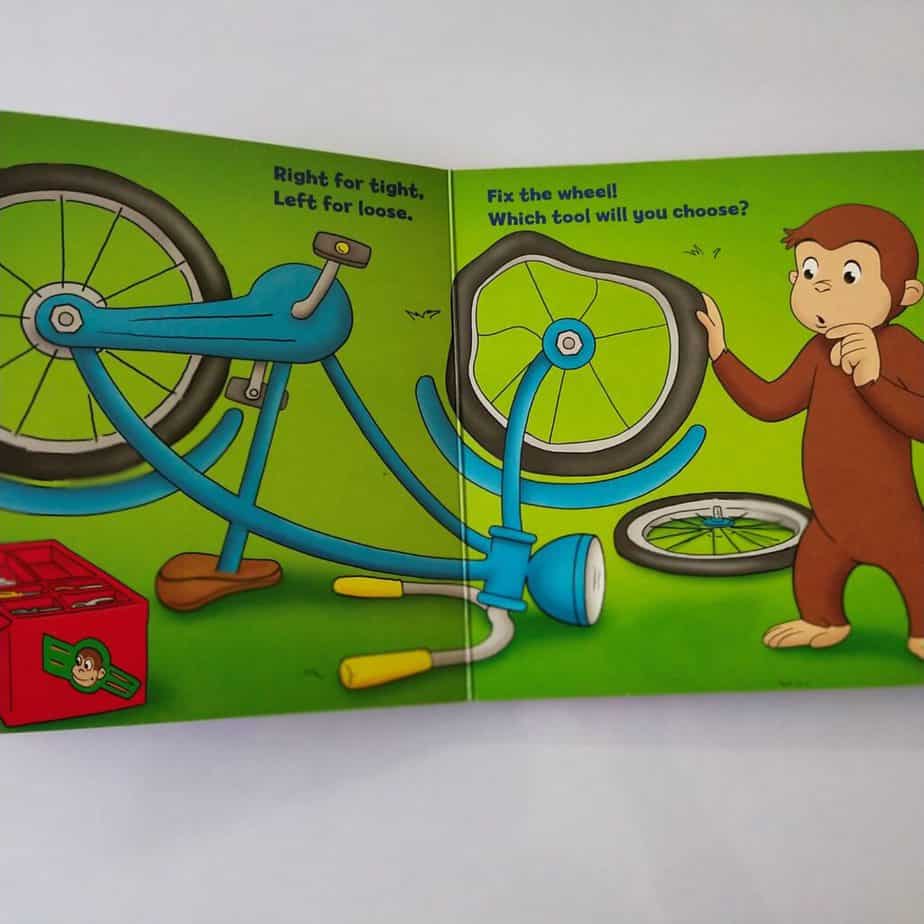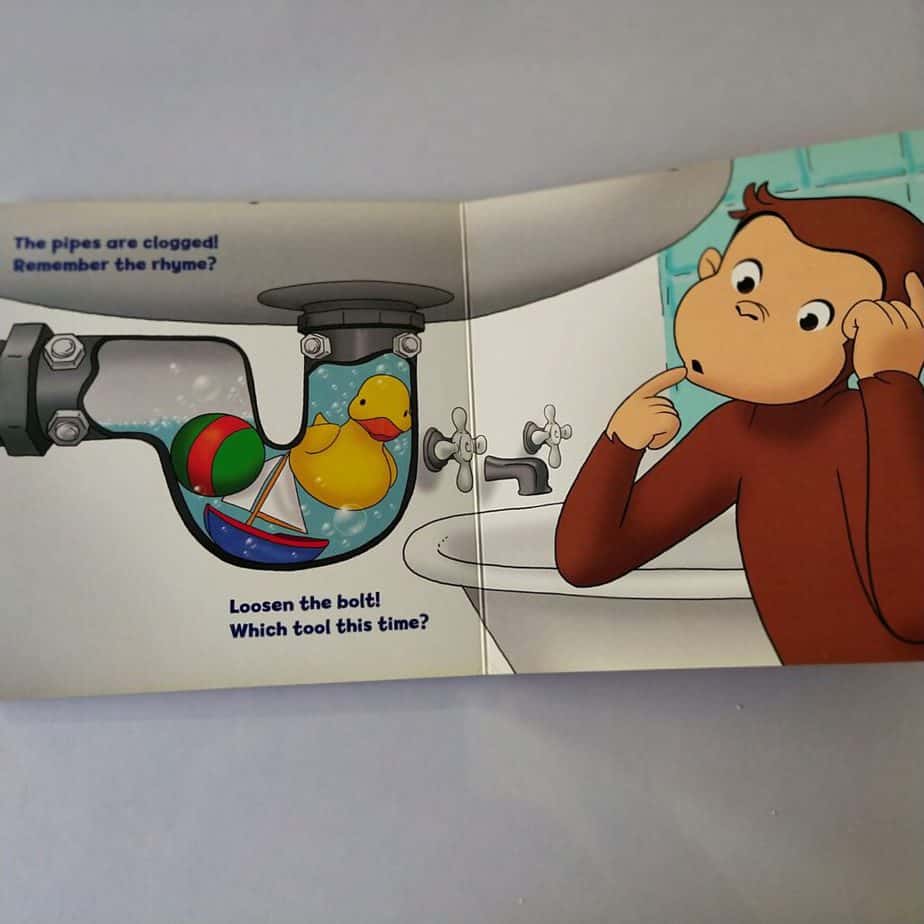 We enjoyed this simple interactive book where a child has to take the decision to fix things on each page. This book paves a way for pretend play, where the kid can play using their tools. Toddlers love to repeat things and when they see anyone using the tools, they love to put on their tool hat and imitate it.
One incident I remember was; we were changing all our tube lights to LED lights and my husband was drilling the hole using the drilling machine. Nathan was observing it all day and by evening I heard him talking to himself with the empty LED light cover and his small drilling machine. I was curious and asked him what he was playing and to my surprise, he said he was drilling holes and going to fit the tube light in his room. Simple observation can do wonders and kids never forget what they learned through play.
Another simple activity that can be done is to draw the tools on paper or cardstock or cardboard and ask the kid to match the tool's shadow.
Another wonderful STEM is from Battat and Melissa and Doug where the kid can use all the tools and make the truck or car or crane. This is a wonderful fine motor activity for 3.5+ kids. This toy uses real nuts and bolts and helps the kid to enjoy doing things just like adults.
Note: If your kid is still mouthing, don't leave them alone, and adult supervision is very important for this toy.
Another simple nut and bolt from Funskool are perfect for developing fine motor skills and pincer grip to a toddler and also they can learn shapes along with the play. These are so big and we don't want to get scared about mouthing.
Another DIY is to take a wooden board and drill different screws in different sizes. Then ask the toddler to screw accordingly. This needs adult supervision.
To read more book reviews CLICK HERE
Please follow and like us: