Congratulations! If you have a newborn and reading this post to find what books to read.
Reading can happen anytime, few mommies read to their babies right from the days in the womb and some after few months. There is no wrong or right about books, and any book in any language can be your baby's first book. I am adding a few pointers below that should help you to choose the best books for your baby's first home library.
The books I have mentioned you can buy from a pre-loved book store or get from Amazon or any independent booksellers.
I started reading to Nathan when he has around 3months and the first book I picked was a "mommy and me" puppet book. I still remember the small giggle he made while I was mimicking the read. Books always bring a fond memory and a perfect way to bond with our babies.
Choose books according to textures
The first book to choose immediately after birth would be high and low contrast books. Those books will grab the baby's attention than the bright colour book.
After a few months. Babies love touching different textures. Choose a sturdy board book that has different textures on each page. Any touch and feel board book would be best. If you think they are mouthing books, there are books made using cloth. They can be washed and reused to. There are also bath books that are waterproof and also make a squeaky sound when they try to squeeze it.
Few books to name are,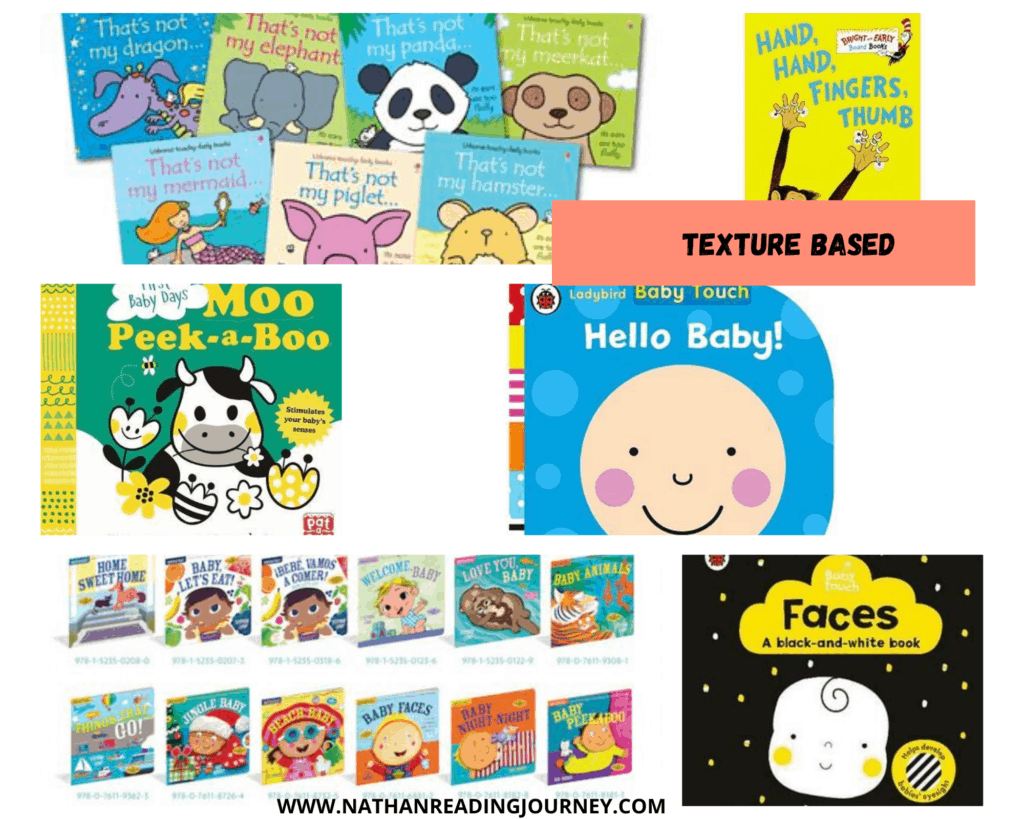 Choose books that have repetitive texts
Repetitive texts or rhyming texts help the baby to understand a pattern and are helpful in picking up new words. Though they don't understand what we read, it's a bonding time for us and it helps them to hear more new words.
Few books to name are,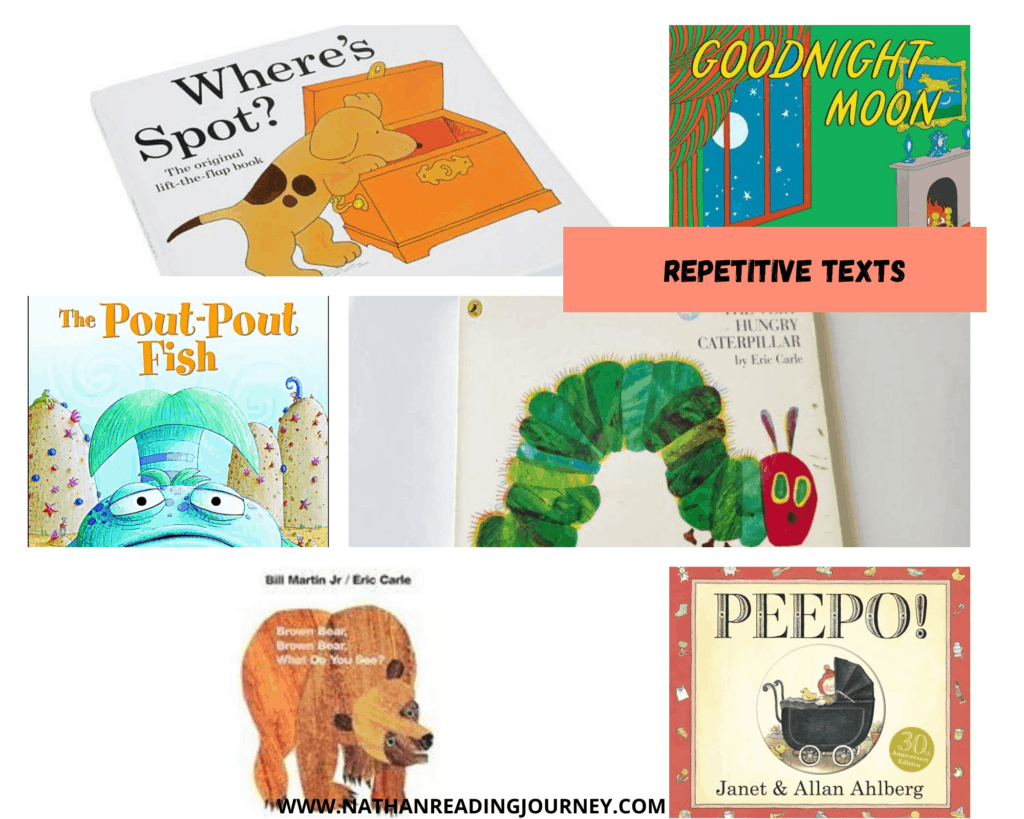 Choose books with everyday objects
By eight months baby will start exploring things around them and this is the perfect time to introduce books that use objects. Baby's try to point things, and while they read similar books, they get the familiarity with the things around them. While changing the dress or nappy or while bathing, we could say these are your toes and these are your fingers.
Few books to name are,
Choose Interactive books
Peekaboo or lift the flap books are perfect for a year-old baby. Toddlers love to explore objects around them, and interactive books are the best pick. These books are perfect to hold and easy for them to turn pages.
Few books to name are,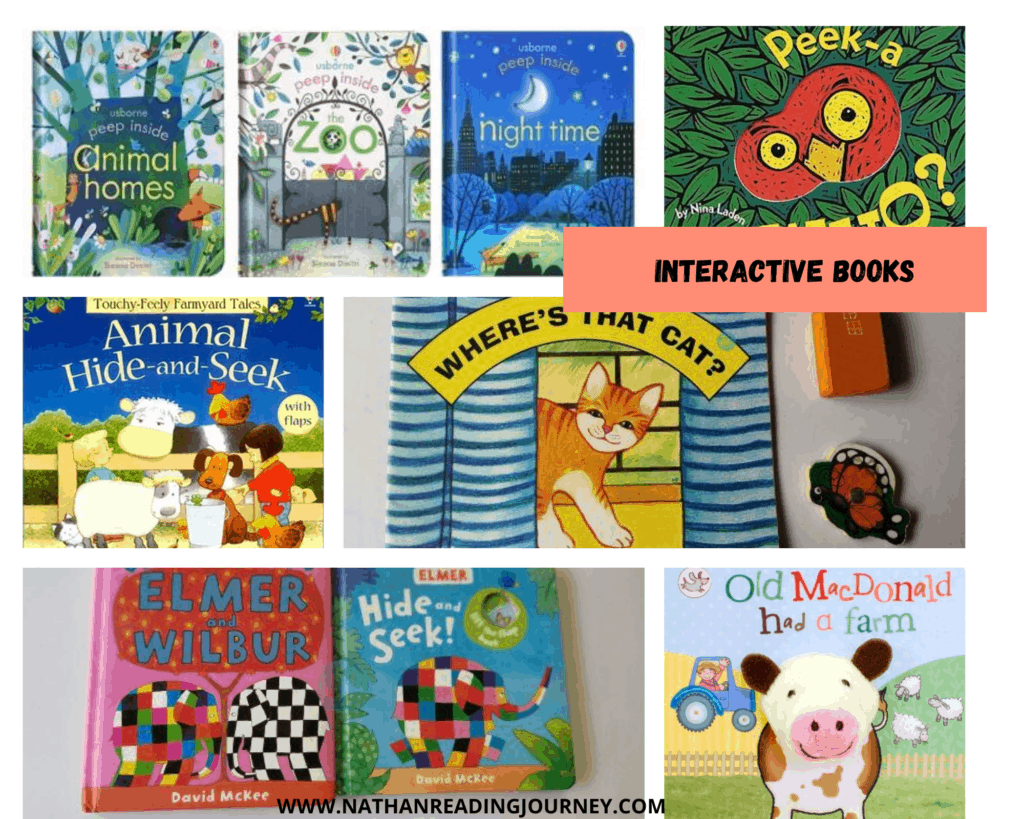 Hope these pointers are helpful for you and I am attaching a list of books that can be read for babies in the first year which you can download below.
I am linking the reviews for a few baby books for your reference.
CLICK HERE
Please follow and like us: