Going back to school or starting school is a momentous time in a child's life. Children will have anxiety and they will be scared of the transition. I hope a few of these books might help ease their fears and remind them of all the fun they'll have at their school. This collection includes lots of topics on the first day of school, pronouncing names correctly, big feelings, making friends, manners and more!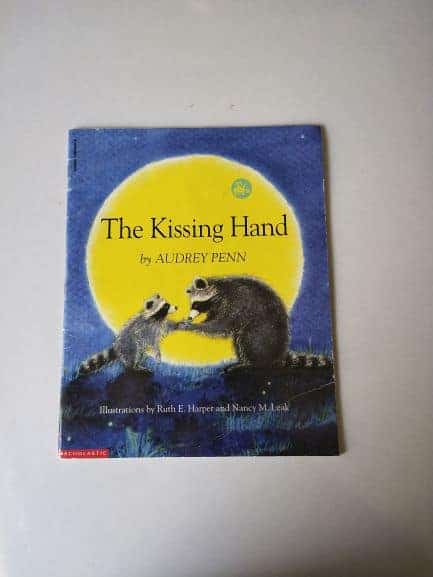 THE KISSING HAND BY AUDREY PENN
School is starting in the forest, but Chester Raccoon does not want to go. To help ease Chester's fears, Mrs Raccoon shares a family secret called the Kissing Hand to reassure him of her love any time his world feels a little scary. Nathan's favourite book and he never forgets to get a kissing hand from us.
THE DAY YOU BEGIN BY JACQUELINE WOODSON
A beautifully illustrated picture book for kids showing how differences in clothing, hair colour or how the first journeys in life will always be discomforting in the beginning but eventually if one accepts changes and gels with them, the world will MAKE SOME SPACE and welcome everyone.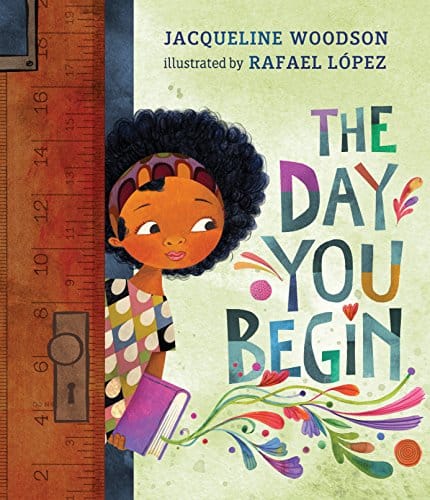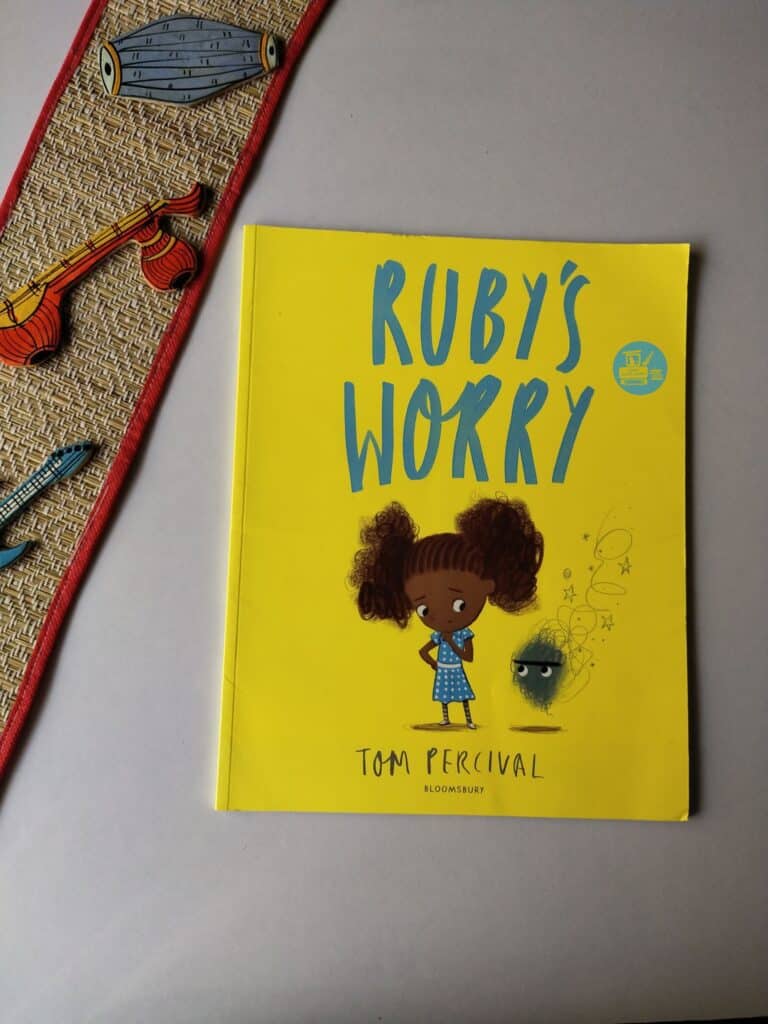 RUBY'S WORRY BY TOM PERCIVAL
Ruby loves being Ruby. Until, one day, she finds a worry. At first, it's not such a big worry, and that's all right, but then it starts to grow. It gets bigger and bigger every day and it makes Ruby sad. How can Ruby get rid of it and feel like herself again? This is the perfect book for discussing childhood worries and anxieties, no matter how big or small they may be.
ALL ARE WELCOME BY ALEXANDRA PENFOLD
Follow a group of children through a day in their school, where everyone is welcome. A school where children in patkas, hijabs, baseball caps and yarmulkes play side by side. A school where students grow and learn from each other's traditions. A school where diversity is a strength. Warm and inspiring, All Are Welcome lets young children know that no matter what, they have a place, they have a space, and they are welcome in their school.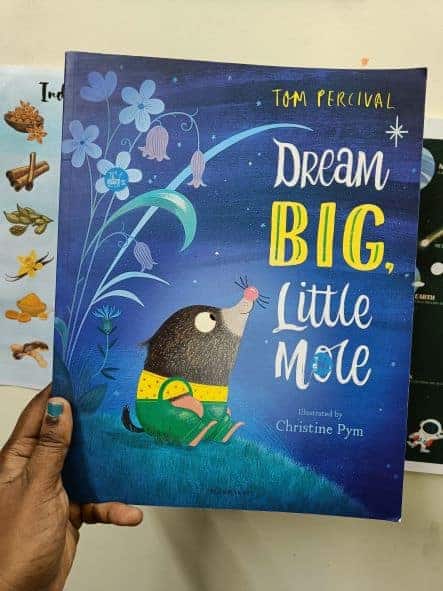 DREAM BIG LITTLE MOLE BY TOM PERCIVAL
Dream big, Little Mole, be brilliant, be YOU Join one little mole as she follows her dream of building the biggest hole ever, and learns along the way that everyone has something special to give the world – it just sometimes takes a little time and a few mishaps! Discover what that special something is. A powerful celebration of embracing who you are and finding your unique talent
THE PIGEON HAS TO GO TO SCHOOL BY MO WILLEMS
Pigeon has just learned that he has to start attending school. Indeed, he doesn't have to do that. After all, he already knew everything. Will there be math? There are too many letters! And the pigeon is not a morning bird. Will anything be able to change his mind? A book deals with the fear and anxiety of attending school for the first time.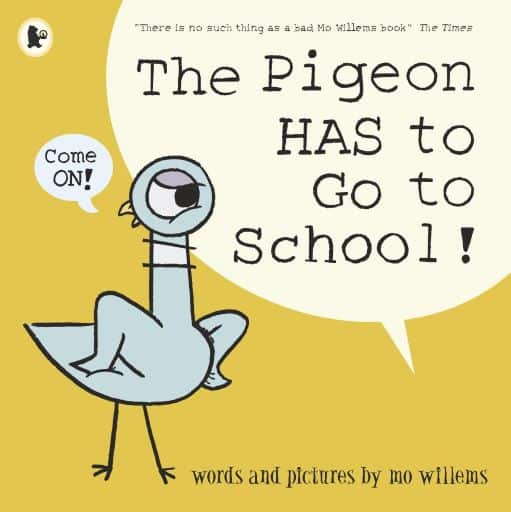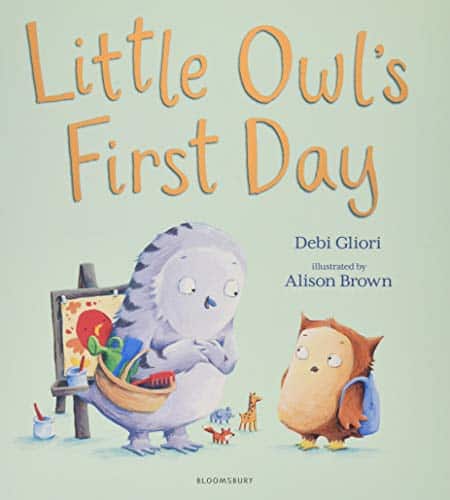 LITTLE OWL'S FIRST DAY BY DEBI GLIORI
It's a big day for Little Owl. His first day at school. Little Owl doesn't want a big day though. He'd rather stay at home and have fun with Mummy and Baby Owl. But at school, he gets to build a rocket, learn to fly and even make a tiny new friend. Maybe big days spent with friends can be lots of fun after all!
BE KIND BY PAT ZIETLOW MILLER
Each act, big or small, can make a difference or at least help a friend. What does it mean to be kind? When Tanisha spills grape juice all over her new dress, her classmate contemplates how to make her feel better and what it means to be kind. From asking the new girl to play to standing up for someone being bullied, this moving and thoughtful story explores what a child can do to be kind. Be Kind is an unforgettable story for young children, about how simple acts can change the world.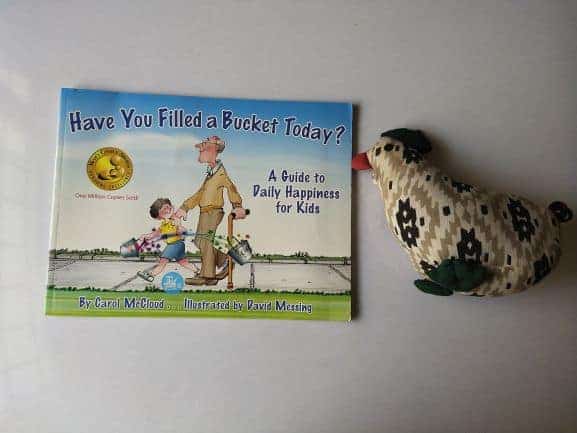 HAVE YOU FILLED A BUCKET TODAY? BY CAROL MCCLOUD
Children are not the only ones that need to learn how to be truly happy. It's all in the bucket, that invisible bucket that follows you everywhere. Teaches young readers valuable lessons about giving, sharing, and caring. This guide to daily happiness, though, is not just for kids. We all need reminders of the benefits of positive thinking and positive behaviour. It's an important lesson to teach and remind us all that showing kindness and appreciation for others goes a long way to making this world a happier place for everyone, including ourselves.
MY MOUTH IS A VOLCANO BY JULIA COOK
My Mouth Is A Volcano takes an empathetic approach to the habit of interrupting and teaches children a witty technique to capture their rambunctious thoughts and words for expression at an appropriate time. Told from Louis' perspective, this story provides parents, and teachers with an entertaining way to teach children the value of respecting others by listening and waiting for their turn to speak.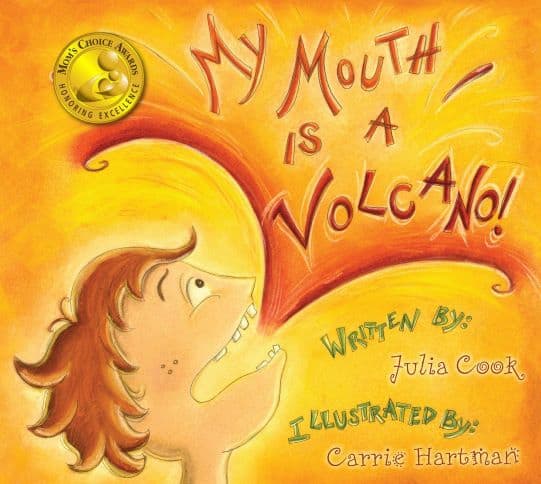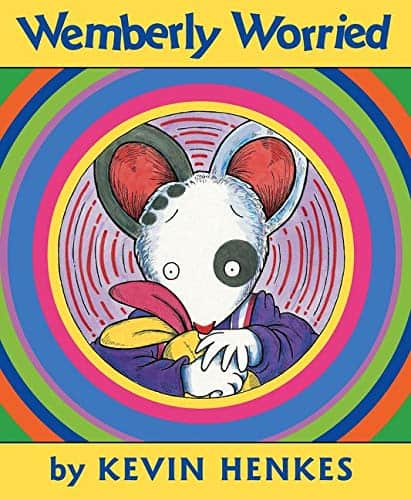 WEMBERLY WORRIED BY KEVIN HENKES
Wemberly worried about spilling her juice, about shrinking in the bathtub, even about snakes in the radiator. She worried morning, noon, and night. "Worry, worry, worry," her family said. "Too much worry." And Wemberly worried about one thing most of all: her first day of school. But when she meets a fellow worrywart in her class, Wemberly realizes that school is too much fun to waste time worrying!
DAVID GOES TO SCHOOL BY DAVID SHANNON
David Shannon's beloved character is back and heading to school! This book is perfect for teaching students school rules in a way that makes them laugh and learn from all of David's behavioural mistakes.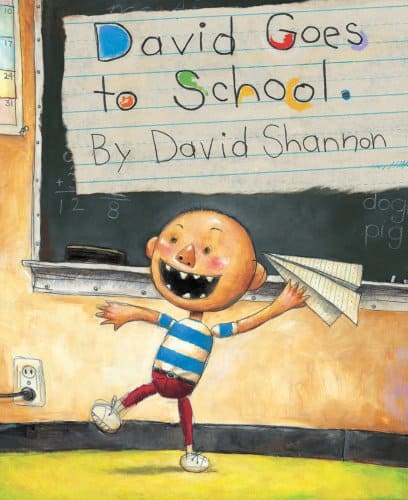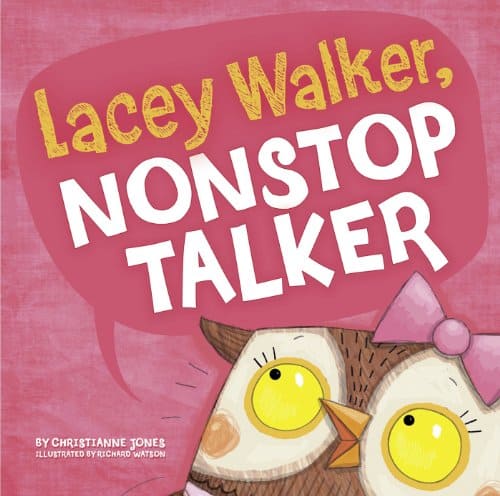 LACEY WALKER, NONSTOP TALKER BY CHRISTIANNE C. JONES
Lacey Walker loves to talk. She talks all day, and sometimes all night. But when she loses her voice, Lacey learns the importance of listening.
FIRST DAY JITTERS BY JULIE DANNEBERG
Sarah Jane is worried about going to a new school. She refuses to get out of bed because she keeps imagining all the bad things that can happen. Readers will understand and sympathize with Sarah's feelings and laugh when they discover the surprise ending to this delightful story.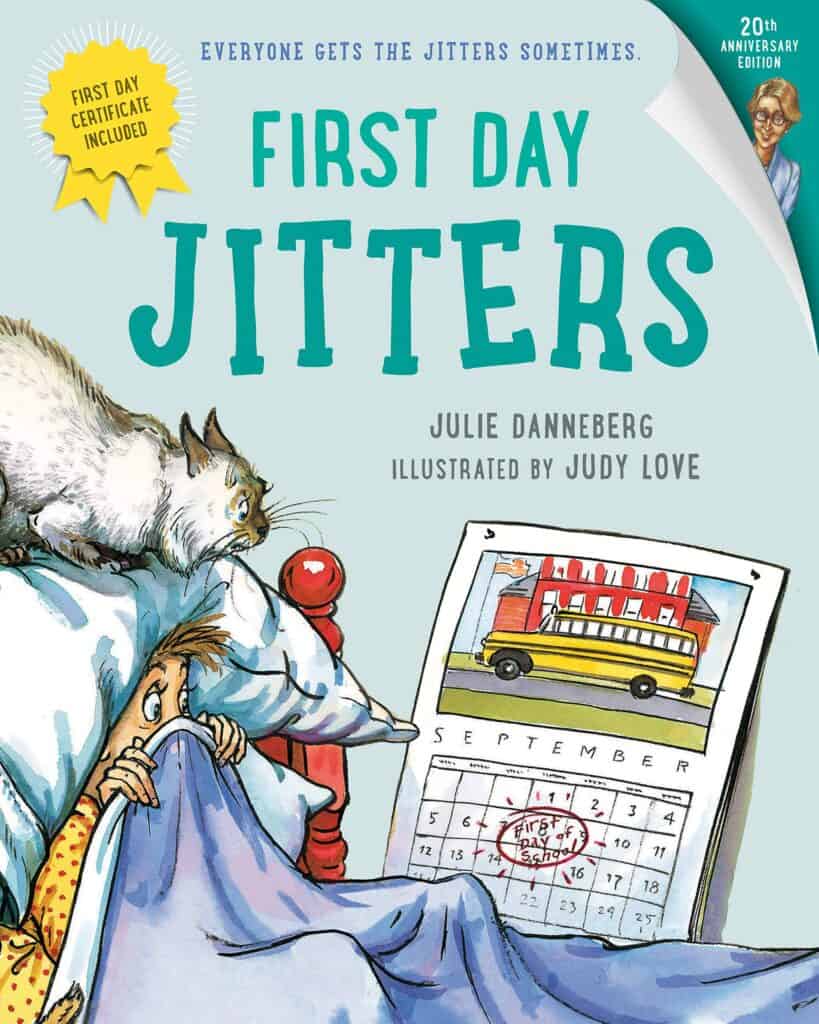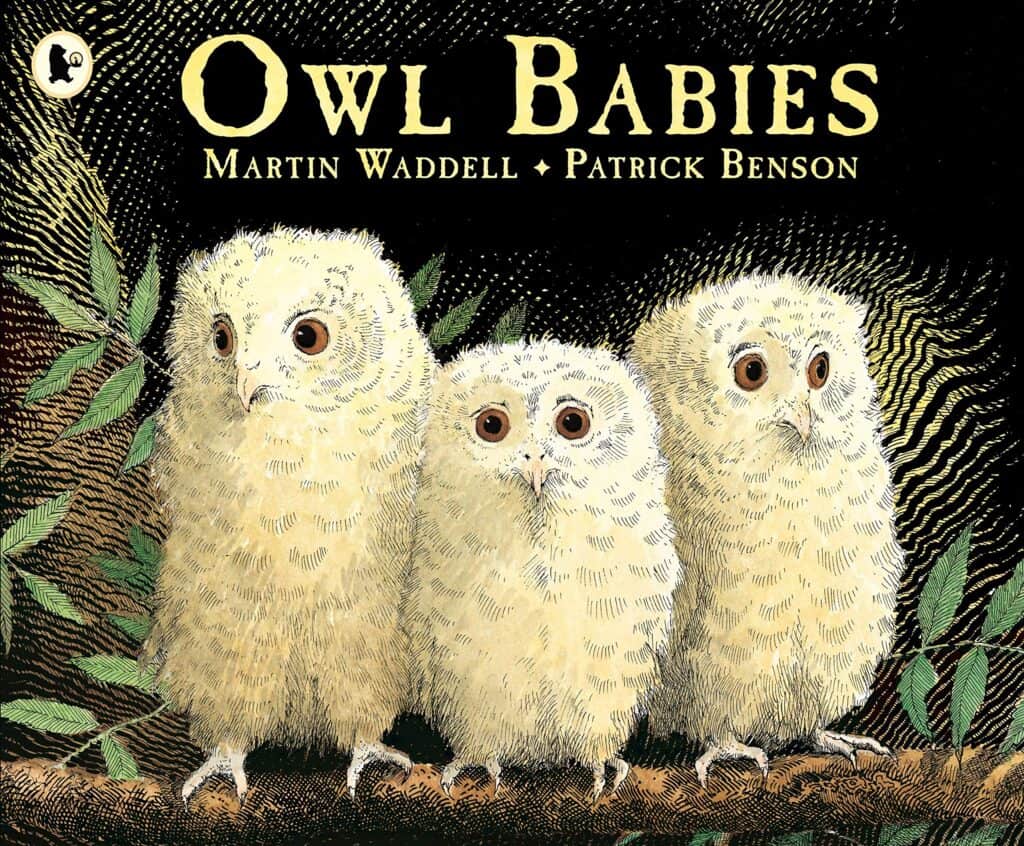 OWL BABIES BY MARTIN WADDEL
"I want my mommy!" Three baby owls awake one night to find their mother gone, and they can't help but wonder where she is. What is she doing? When will she be back? What scary things move all around them? Stunning illustrations from striking perspectives capture the anxious little owls as they worry. Not surprisingly, joyous flapping and dancing and bouncing greet the mother's return, lending a celebratory tone to the ending of this comforting tale.
PETE THE KITTY FIRST DAY TO PRESCHOOL BY KIMBERLY
Pete the Kitty is almost ready for his first day of preschool! It's a big day for Pete the Kitty: his first day of preschool! He meets his excellent teacher, sings a few fun songs, and even gets to paint. Who knew preschool could be so much fun? Don't forget your groovy backpack and yummy snack, Pete the Kitty! Little ones will enjoy exploring what the first day of school is like with Pete the Kitty.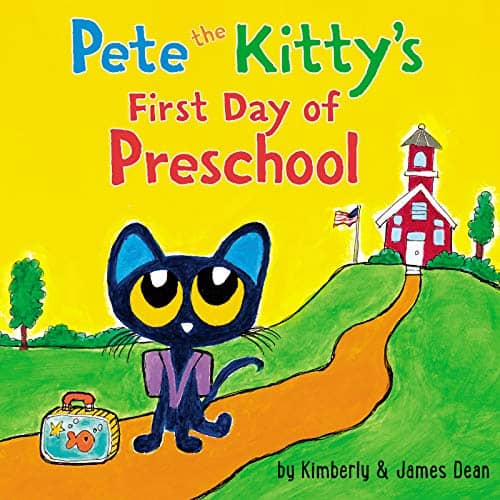 THE RAINBOWFISH BY MARCUS PFISTER
The Rainbow Fish is an old and modern classic story. Eye-catching foil stamping, glittering on every page, offers instant child appeal, but it is the universal message at the heart of this simple story about a beautiful fish who learns to make friends by sharing his most prized possessions that give the book its lasting value.
DO UNTO OTTERS A BOOK ABOUT MANNERS BY LAURIE KELLER
Mr Rabbit's new neighbours are Otters. But he doesn't know anything about otters. Will they get along? Will they be friends? Just treat otters the same way you'd like them to treat you, advises Mr Owl. In her smart, playful style Laurie Keller highlights how to be a good friend and neighbour—simply follow the Golden Rule!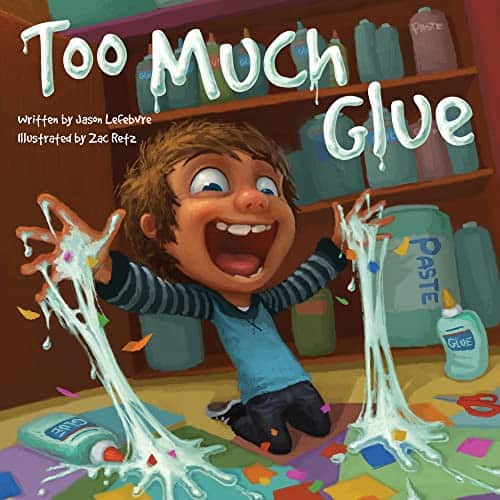 TOO MUCH GLUE BY JASON LEFEBVRE
Matty's art teacher has warned him that too much glue never dries, Matty loves glue. After all, he and his dad make oodles of glue projects at home. One day during art class, Matty finds the fullest bottles of glue, and the fun begins. With a squeeze and a plop, Matty pours a lake of glue before belly-flopping right in the middle and finds himself stuck to the desk. When Matty's dad arrives at the school, instead of being mad, he celebrates his son's creativity and calls him a work of art. With vibrant language and artwork and a wild, silly plot, Too Much Glue is sure to appeal to all children.
PEANUT BUTTER AND CUPCAKE BY TERRY BORDER
What's a little piece of bread to do when he's feeling lonely? Find a friend, of course! And that's exactly what Peanut Butter tries to do. But sometimes friends are hard to come by, especially when Hamburger has to walk his (hot) dogs, Cupcake is too busy building castles in her sprinkle box, and Egg laughs so hard he starts to crack up! Does Peanut Butter have a soulmate? Young readers will know the answer long before Peanut Butter does and laugh along with each mismatched pairing.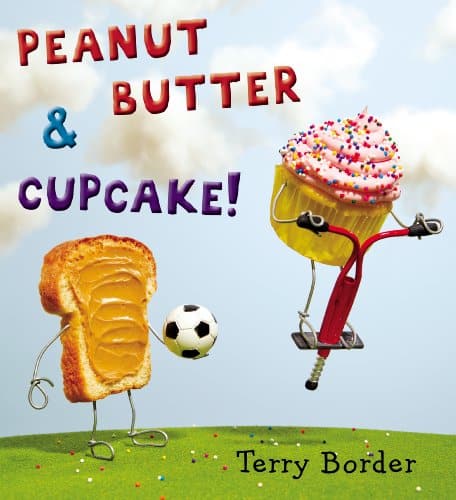 BE YOU BY PETER H. REYNOLDS
An inspirational picture book offers life advice for readers who want to be themselves. This book is a gorgeous guidebook for those seeking encouragement while encountering life's challenges. What is remarkable about the book is that even though the instructions and the brief sentences explaining them are at times vague, the illustrations expand on them in ways readers will find endearing and uplifting.
DECIBELLA BY JULIA COOK
Spunky, spirited Isabella is a screamer. She shouts out her every thought, idea and feeling. She loves using her loud voice so much, everyone calls her Decibella! Isabella doesn't know how or when to use a softer, quieter voice until her teacher introduces the five volumes of voice: 6-inch, Whisper, Table-Talk, STRONG Speaker, and Outside. With patience and a little practice, Isabella learns what volume is appropriate when speaking in class, chatting in the library, sitting at the lunch table or playing outside.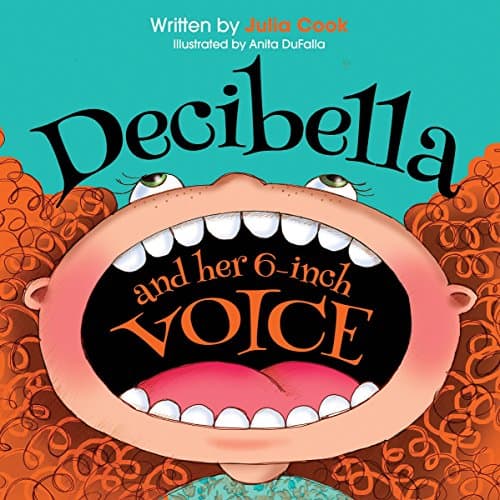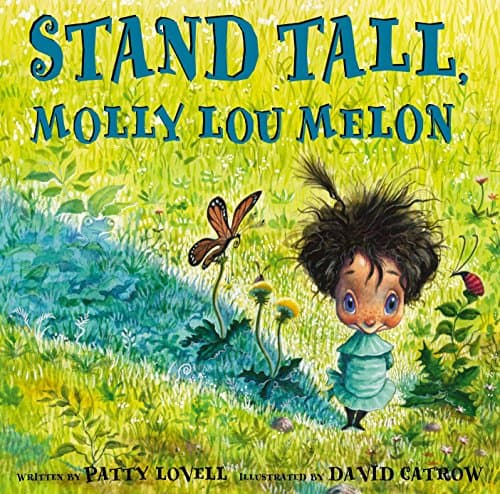 STAND TALL MOLLY LOU MELON BY PATTY LOVELL
Be yourself like Molly Lou Melon no matter what a bully may do. Molly Lou Melon is short and clumsy, has buck teeth, and has a voice that sounds like a bullfrog being squeezed by a boa constrictor. She doesn't mind. Her grandmother has always told her to walk proud, smile big, and sing loud, and she takes that advice to heart. But then Molly Lou has to start in a new school. A horrible bully picks on her on the very first day, but Molly Lou Melon knows just what to do about that.
HANDS AS WARM AS TOAST BY LISA HIMLE
Libby is just plain scared to start kindergarten! Even though Mom tries to reassure her, she is wiping away tears as they walk down the long hall to her classroom. Before Libby can make a dash for home, Miss Darling enlists Libby's help to warm up her cold hands. Libby hangs on tightly but she notices that Miss Darling's hands get warmer quicker as her kindergarten year progresses. This story about those scary first days at school reminds us how good it feels to find a warm hand to hold when we take a big step on our own.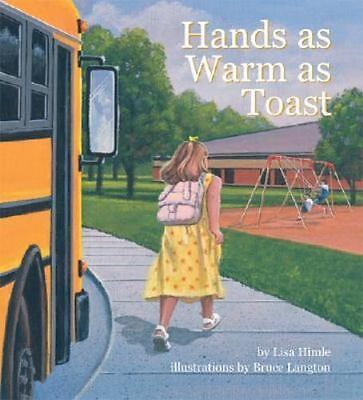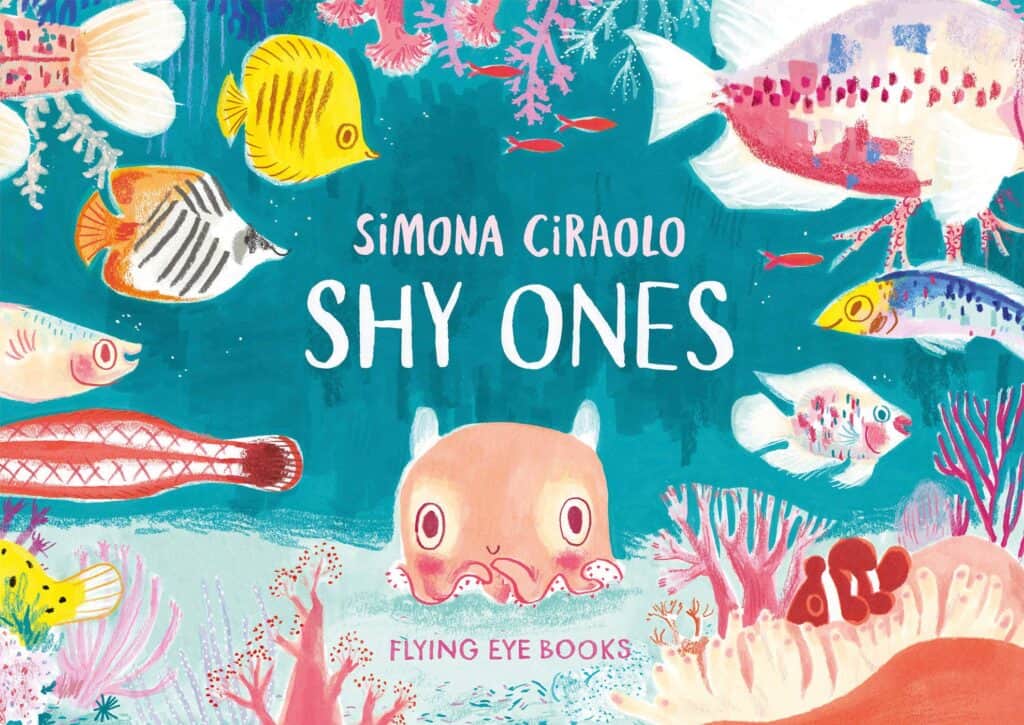 SHY ONES BY SIMONA CIRAOLO
This story is for all the kids who lean towards the shy side when school starts. It also helps that it features the world's most adorable octopus and how she makes a new friend despite being so shy.
MY WILD FIRST DAY OF SCHOOL BY DENNIS MATHEW
What if animals went to school? What if they could dream, wonder and imagine a hopeful future? Into the uncertainty that is the first day of school for every child, My WILD First Day of School throws humour, spunk, rhythm and rhyme. This book is an invitation to every child to take risks, try something new and embrace their inner "WILD".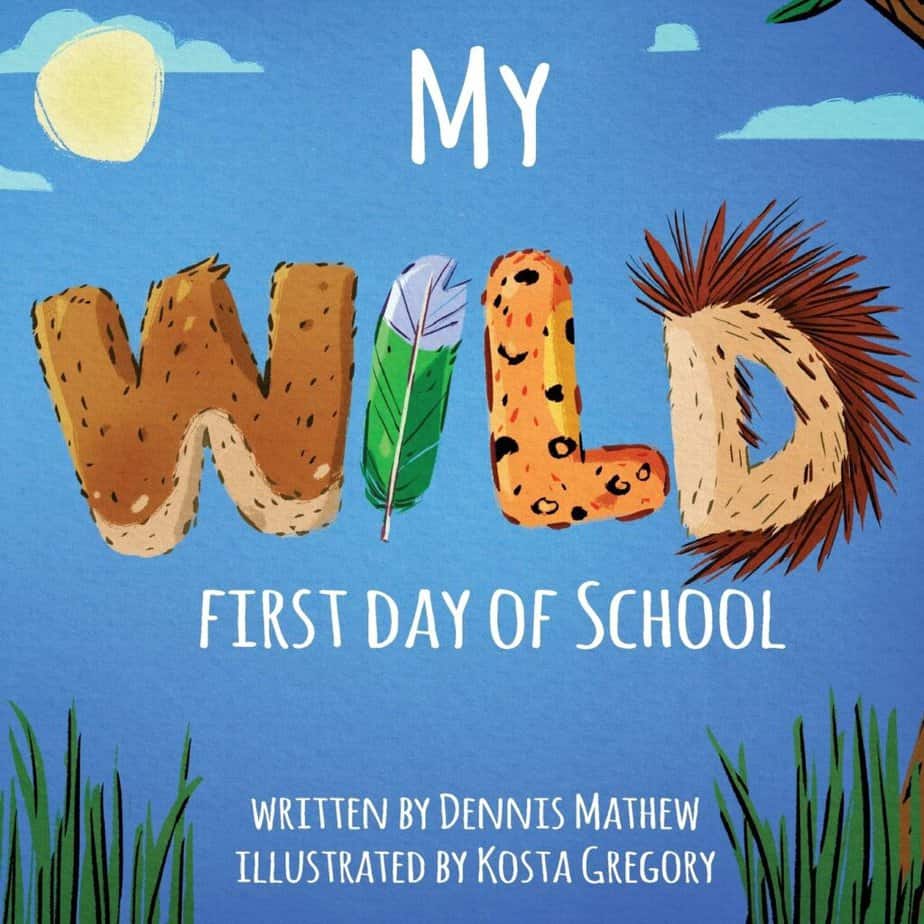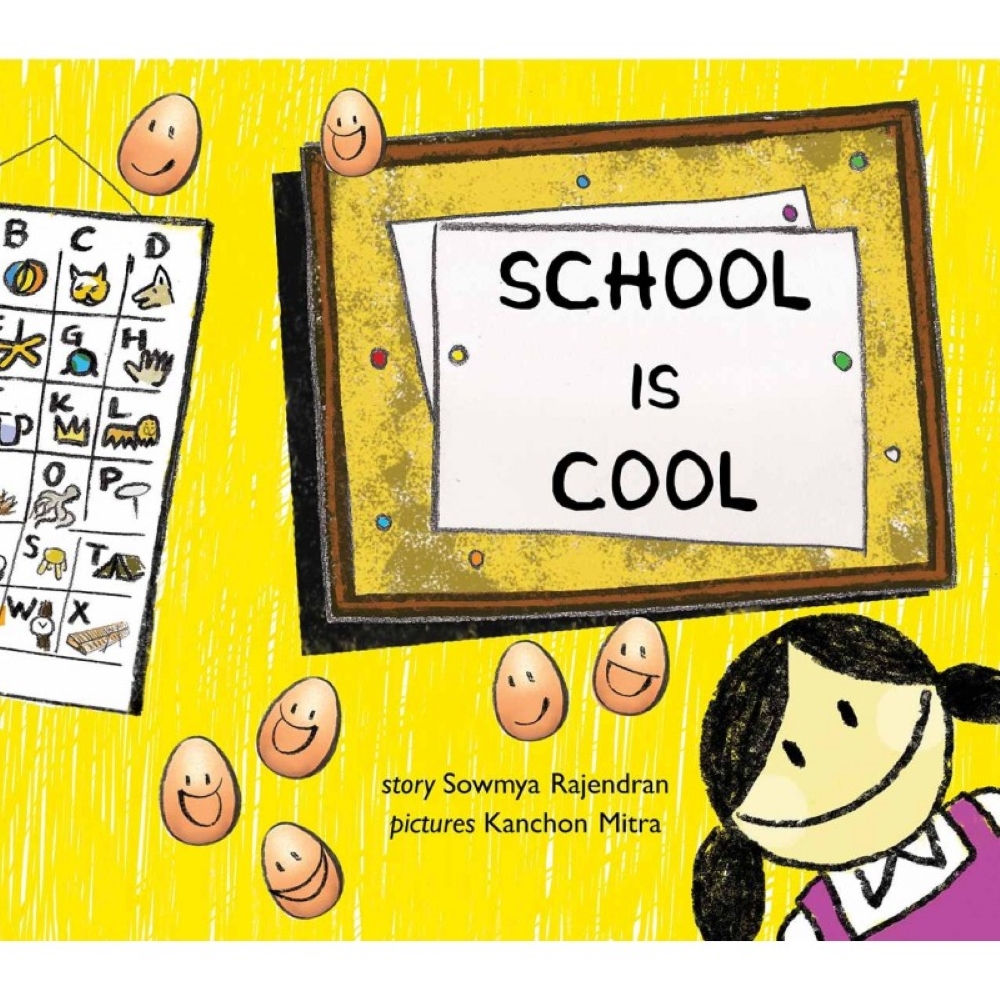 SCHOOL IS COOL BY SOWMYA RAJENDRAN
It's time to get ready for school and the little girl in this book is still in a world of dreams – of tigers, elephants, the sea… And as she tries to hurry up, her grandmother tells her the secret of what made her father go to school.
THE COOL BEAN BY JORY JOHN
Once "peas in a pod," poor chickpea doesn't fit in with the other beans anymore. Despite having grown apart, the other beans are always there to lend a hand when the chickpea is in need.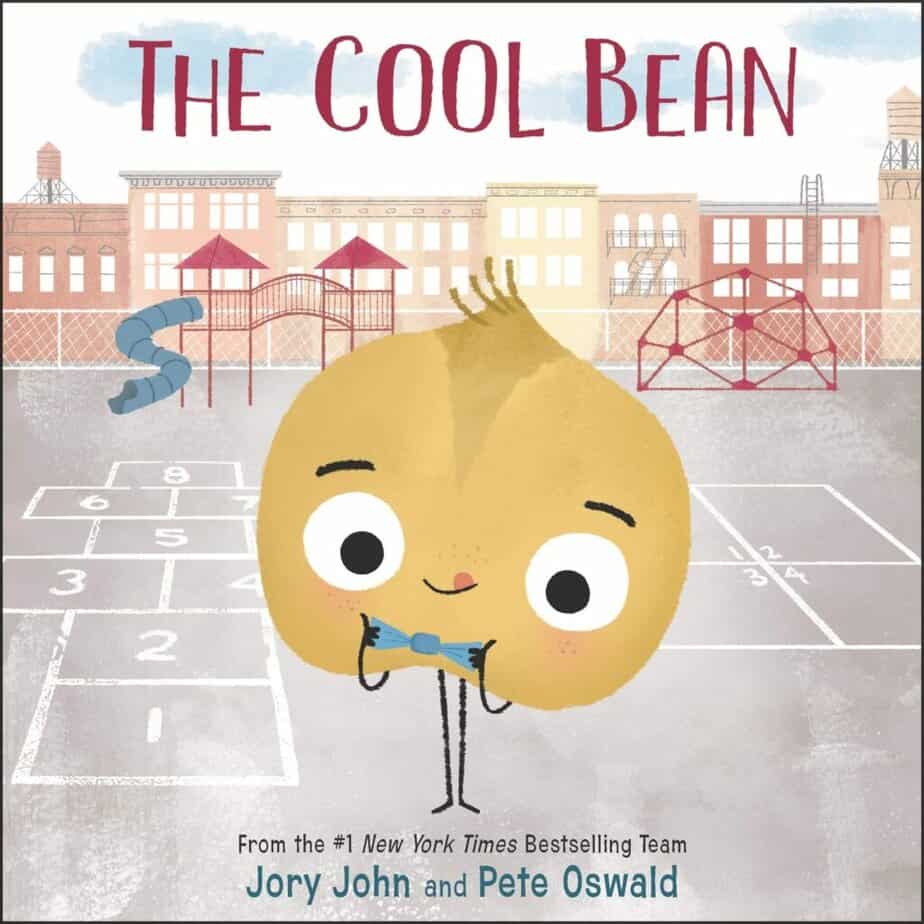 THE ART LESSON BY TOMIE DEPAOLA
In this story, Tommy is a little boy who just loves to draw. Tommy knows he wants to be an artist when he grows up. He can't wait to get to school and have real art lessons. When Tommy gets to school and finds out that the art lessons are full of "rules", he is surprised and dismayed. How the wise art teacher finds a way to give Tommy the freedom to create and stay within the "rules" makes a wonderfully perceptive picture book about growing up and keeping one's individuality.
FOLLOW THE LINE TO SCHOOL BY LAURA LJUNGKVIST
Follow the line from the science corner to the library, from recess to show-and-tell. This new Follow the Line book-illustrated in Laura Ljungkvist's signature line style-takes children on a colourful, comforting, and altogether fun romp through the school day. With its unique modern design and engaging interactive text, Follow the Line to School is sure to appeal to both new and returning students.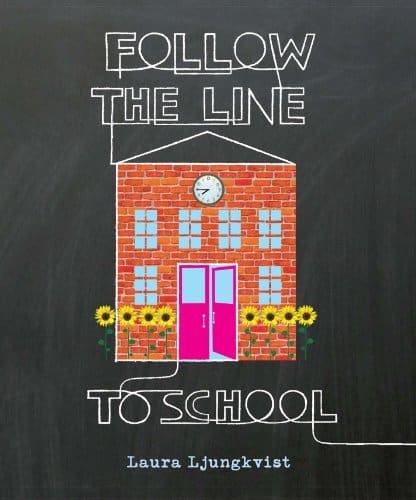 To read more themed recommendations CLICK HERE
Please follow and like us: