Father's Day is coming up! There are tons of bonding activities your kids can do with Dad, Grandpa, or their father figure during these times. These are some of our picks by Indian authors to read with the kids for father's day or any time during the year. Books that celebrate the love and care of the fathers.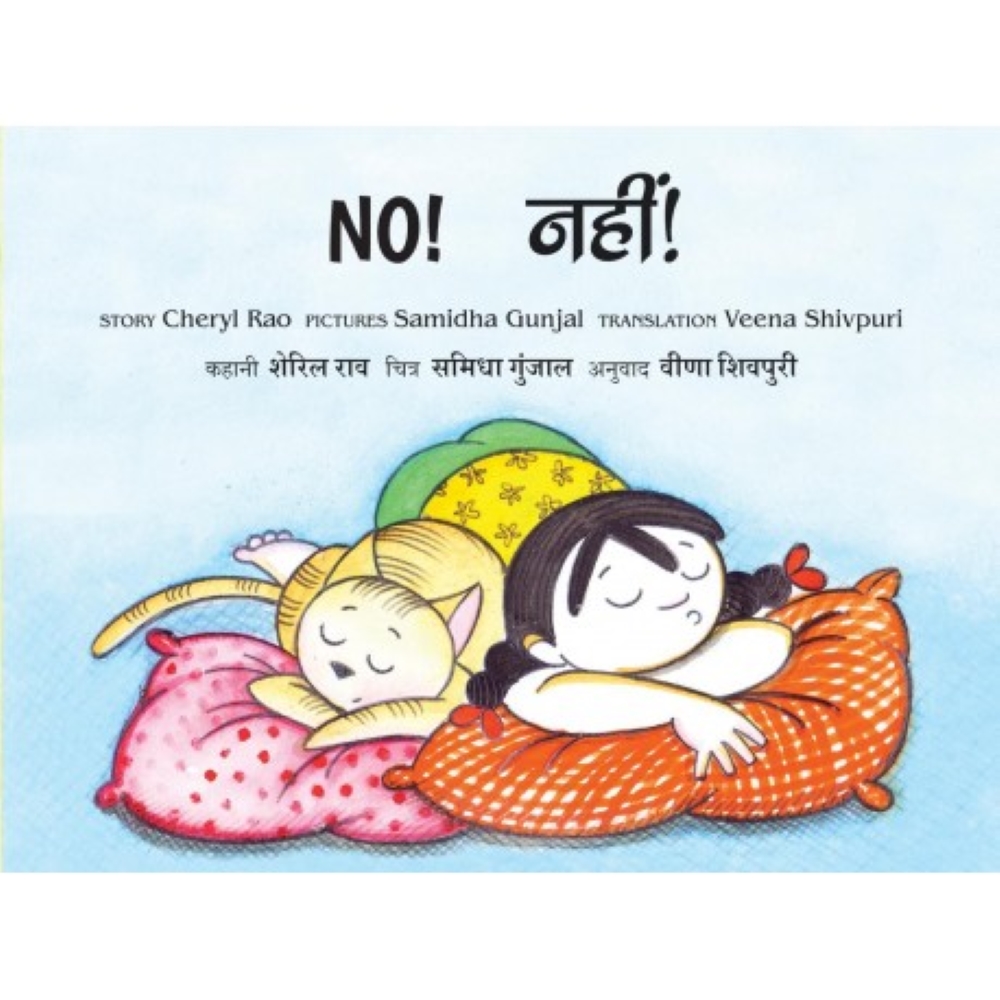 1. No! By Cheryl Rao
Papa tries hard to wake Annika up, but all Annika says is ONOO! What does Papa do now? Playful, endearing pictures capture a spirited little girl in a familiar morning scene in many homes.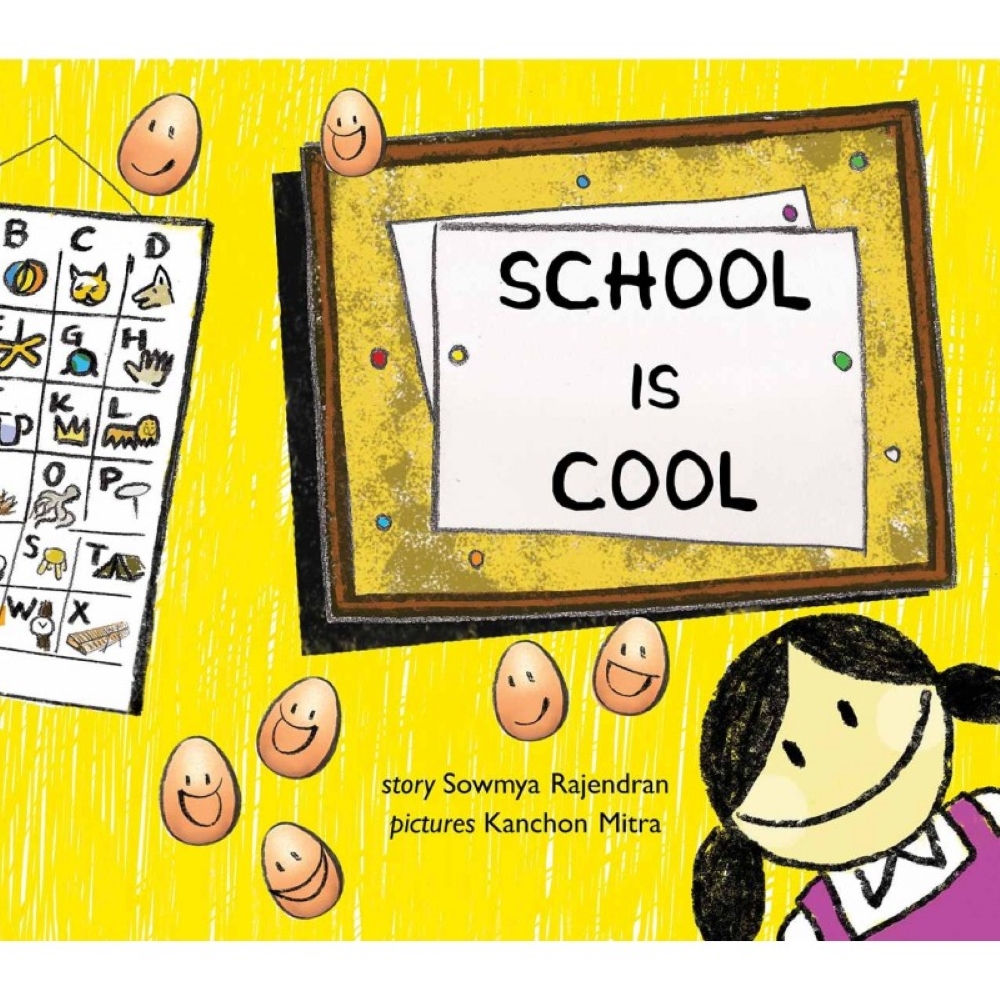 2. School Is Cool By Sowmya Rajendran
Time to go to school, and the little girl in this book is still in a world of dreams. As she tries to hurry up, her grandmother tells her the secret of what made her father go to school.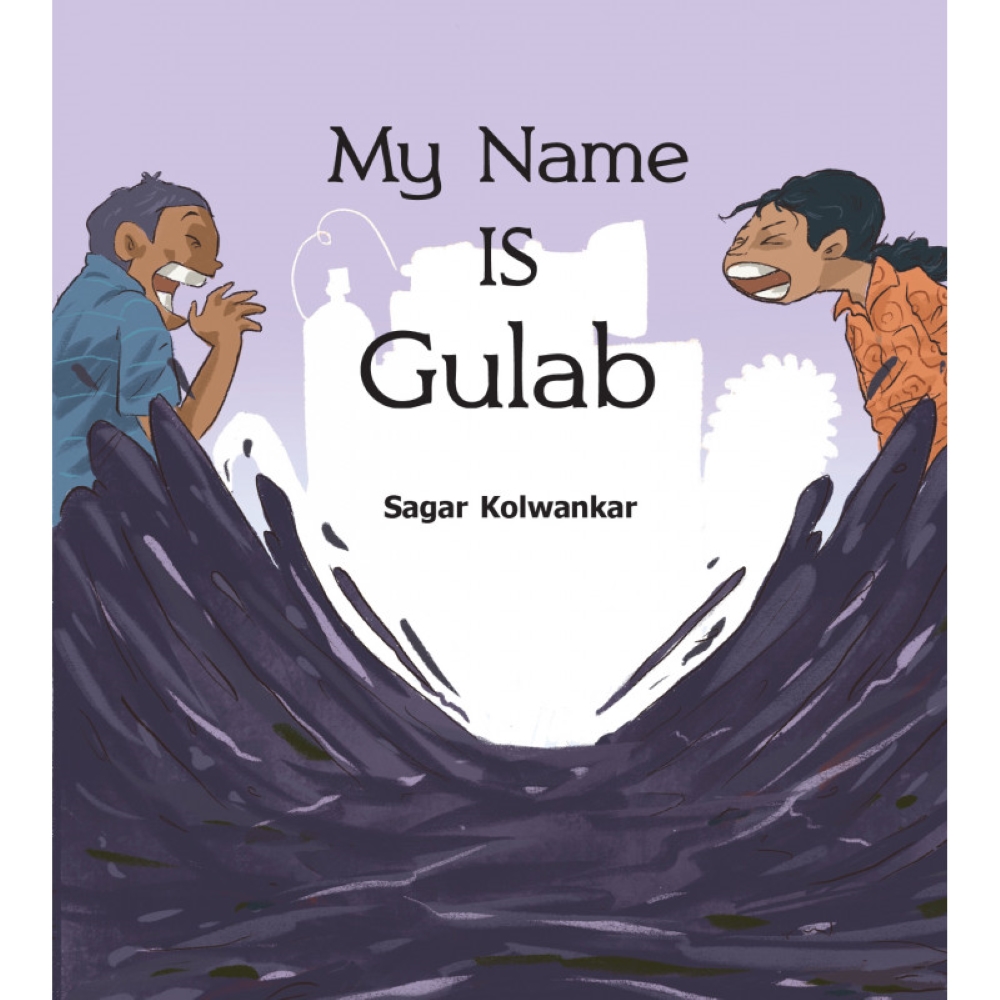 3. My name is Gulab By Sagar Kolwankar
Gulab's classmates call her 'Stinky Gulab', and it's not because she smells. Her father is a manual scavenger. He is made to clean drains and gutters with his bare hands, even today! "Why do you do it?!" asks Gulab angrily. With a determination to help him, and a little help from science, she takes the first bold step toward change.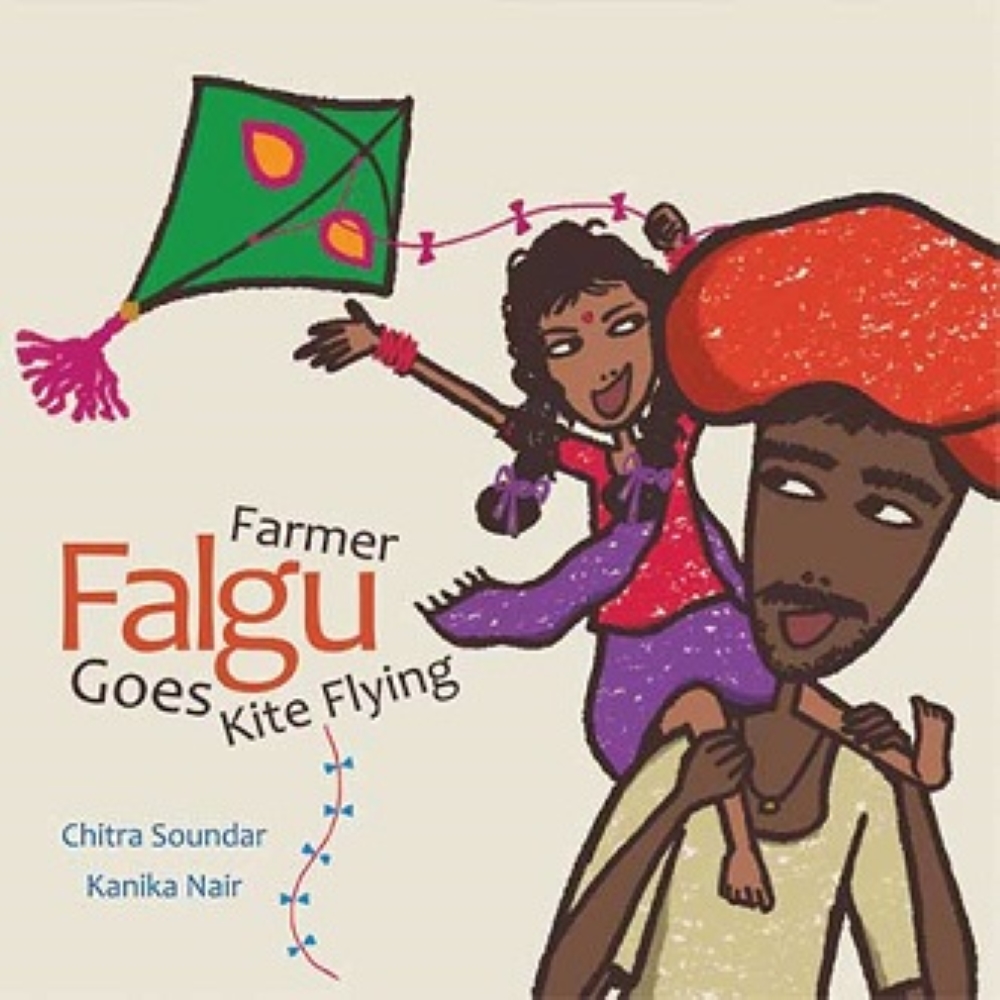 4. Farmer Falgu goes kite flying by Chitra Sounder
Farmer Falgu's trips never go smoothly. He is on his way to the annual kite-flying festival with his daughter, Eila. But…. Whoosh! She loses her kite to the strong wind. Will our Farmer Falgu come up with a solution to make his daughter happy?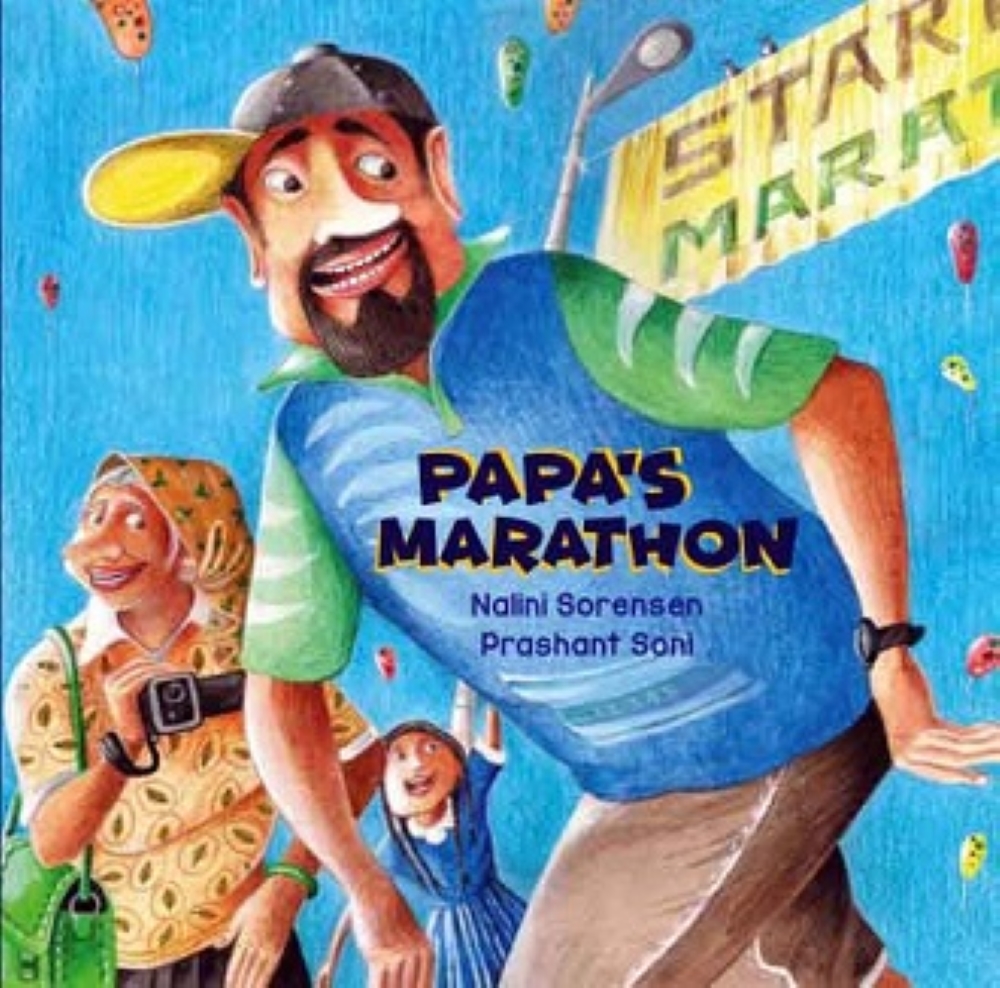 5. Papa's Marathon By Nalini Sorensen
Gia's Papa has signed up for the marathon. As he buys clothes and fancy gadgets to match his new hobby, Gia's grandmother becomes his biggest cheerleader. She even has a camcorder ready for race day. Does Papa lose steam as the marathon approaches, or does he manage to cross the finish line after all?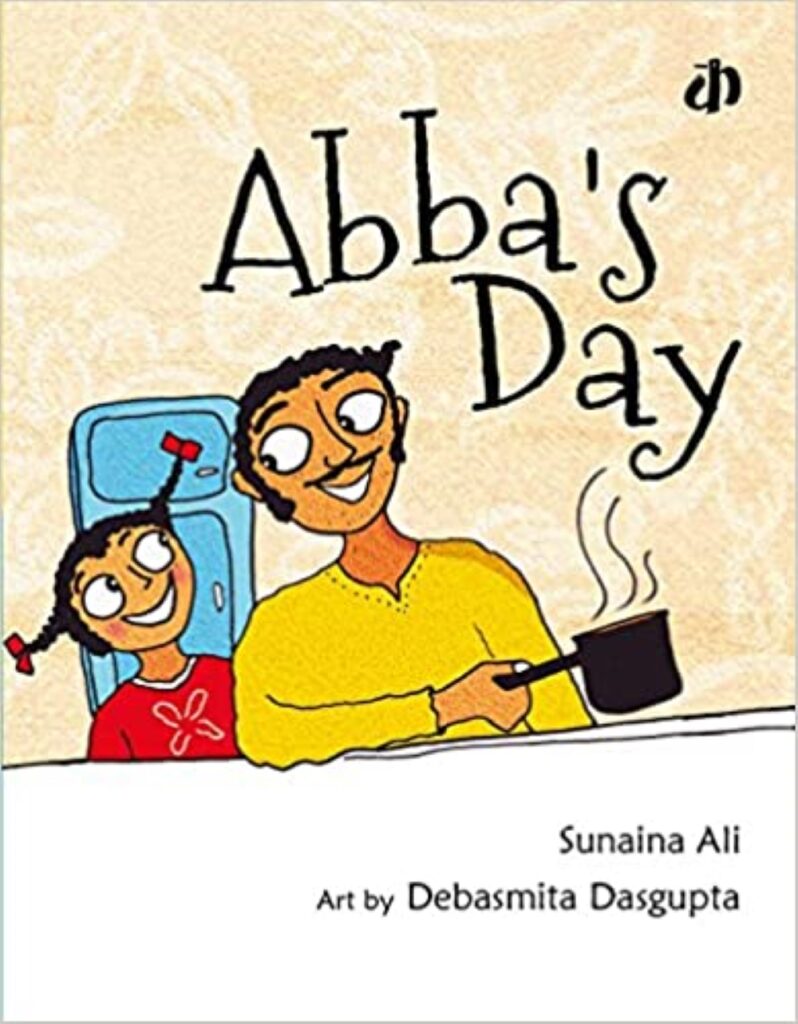 6. Abba's Day By Sunaina Ali
Ayesha's favourite day is Sunday because it's her Abba's day. Come; let's find out what happens at Ayesha's home every Sunday and what makes it so special!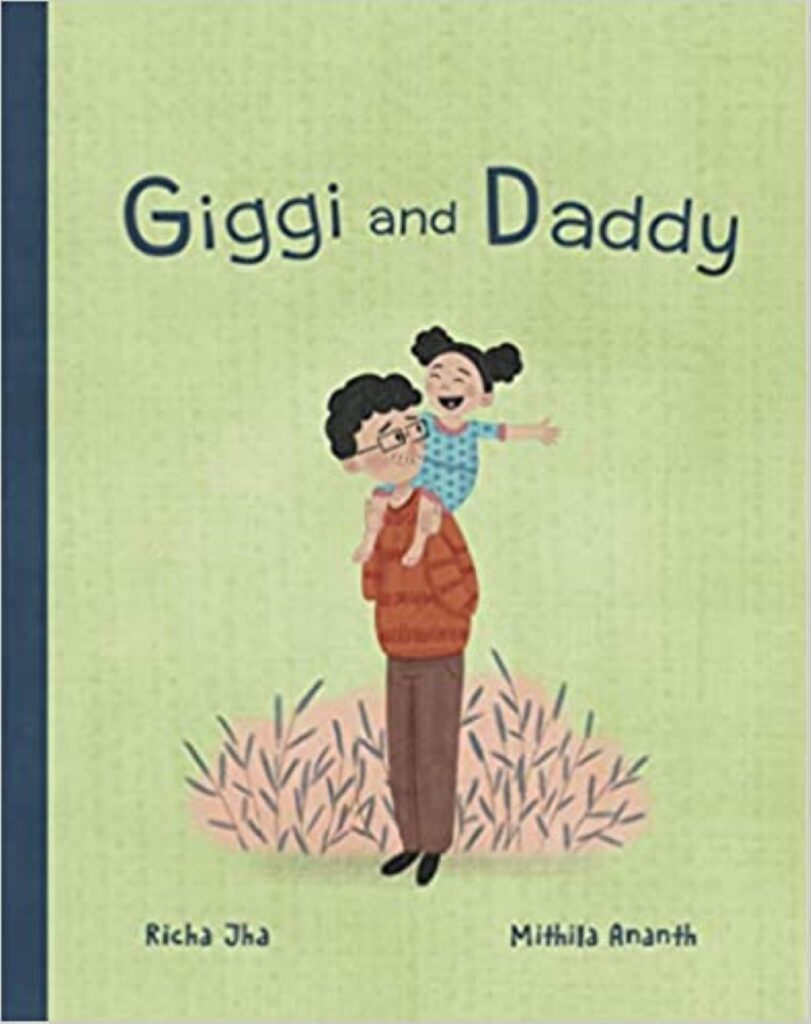 7. Giggi and Daddy By Richa Jha
There's a story Giggi's Dad tells her every day. It's about a little bit of this, a little bit of that, and a whole lot of everything. And it all began when Giggi wasn't even born. But does Giggi believe her dad's tall tales? Dig into this charming book that has oodles of daddy-daughter love.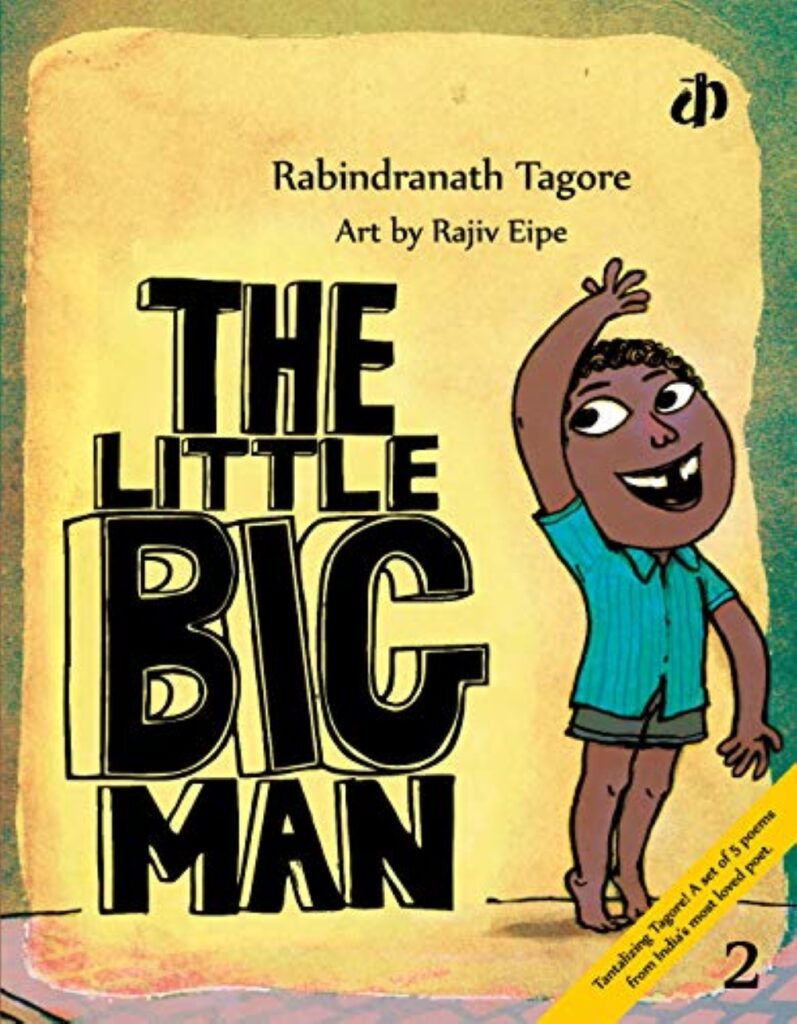 8. The Little big man By Rabindranath Tagore
The Little Big Man shows what it's like for a child to wear his father's shoes, to grow up and assume adult responsibilities. Through the eyes of a child, a poetic ideal!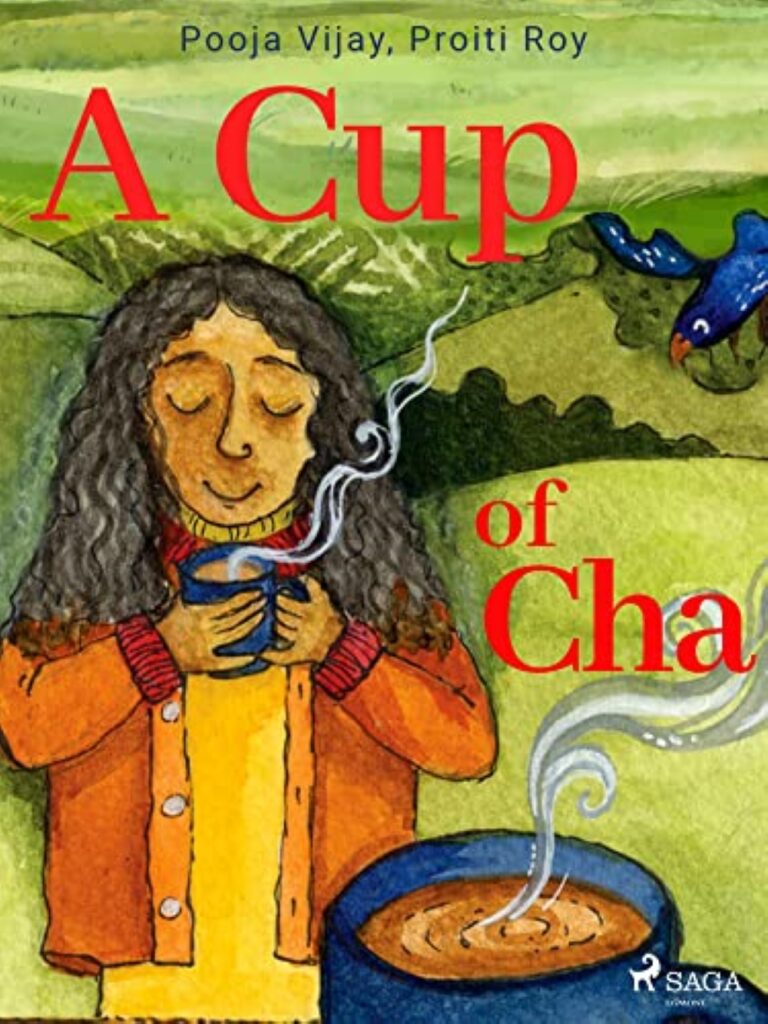 9. A cup of Cha By Pooja Vijay
Chai wallahs are a common sight in India. When Meera's dad smells the sweet aroma of tea coming from the Cha-wallah, he can't resist. Meera learns a lot about tea and the science behind it while Baba waits for his tea.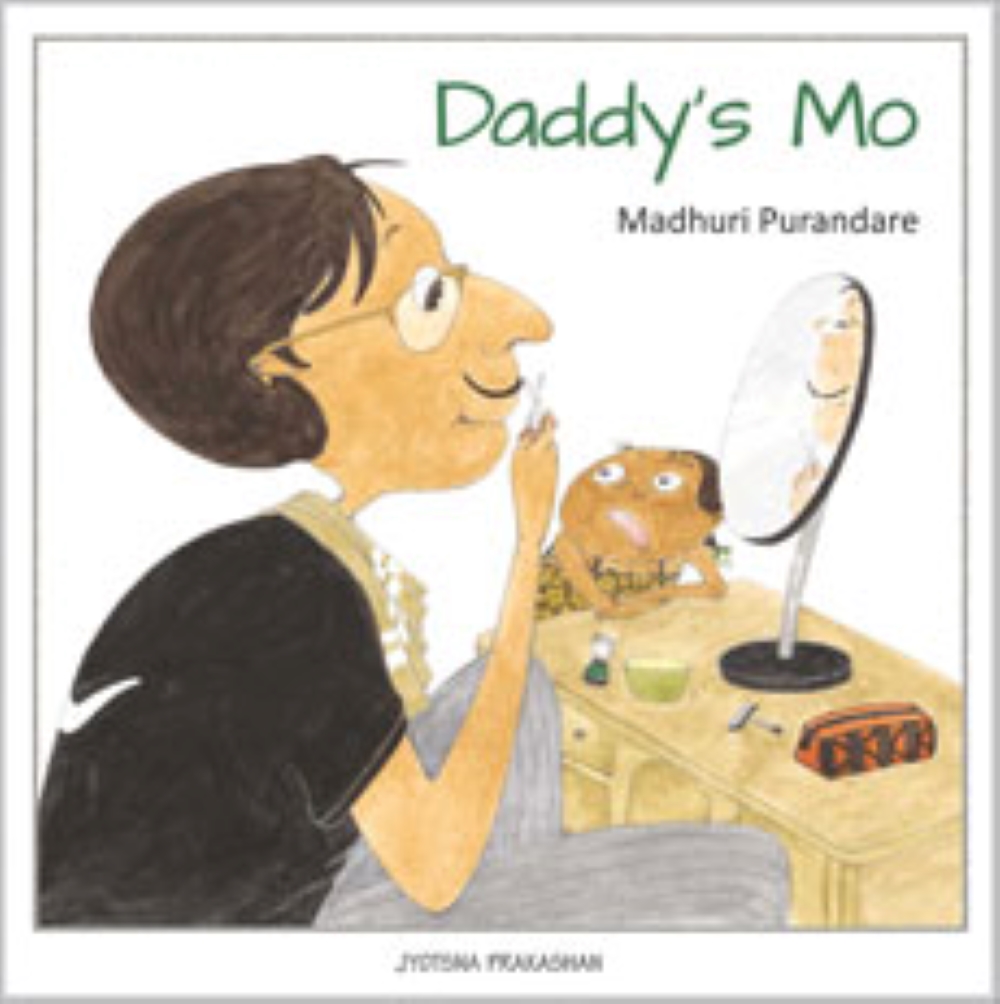 10. Daddy's Mo By Madhuri Purandare
Anu likes everyone with a mustache. But what does she feel about her daddy's mo?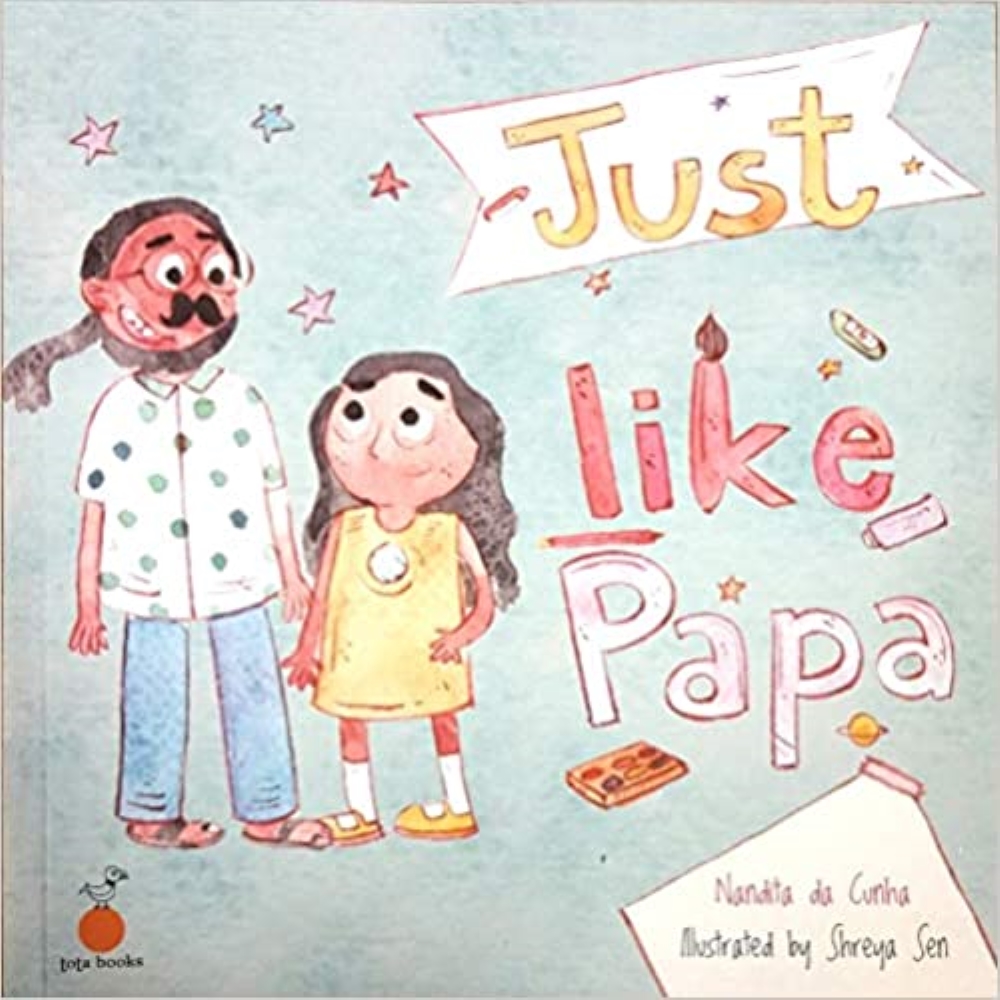 11. Just like Papa By Nandita da Cunha
Young 'genius Gee' dreams of becoming a famous artist like her father. But when she picks up her brush, her mind goes as blank as the canvas before her. She tries and tries to paint like her father but with no luck. Does this means she can never be 'just like Papa?'A touching and whimsical story that reminds us to follow our hearts!.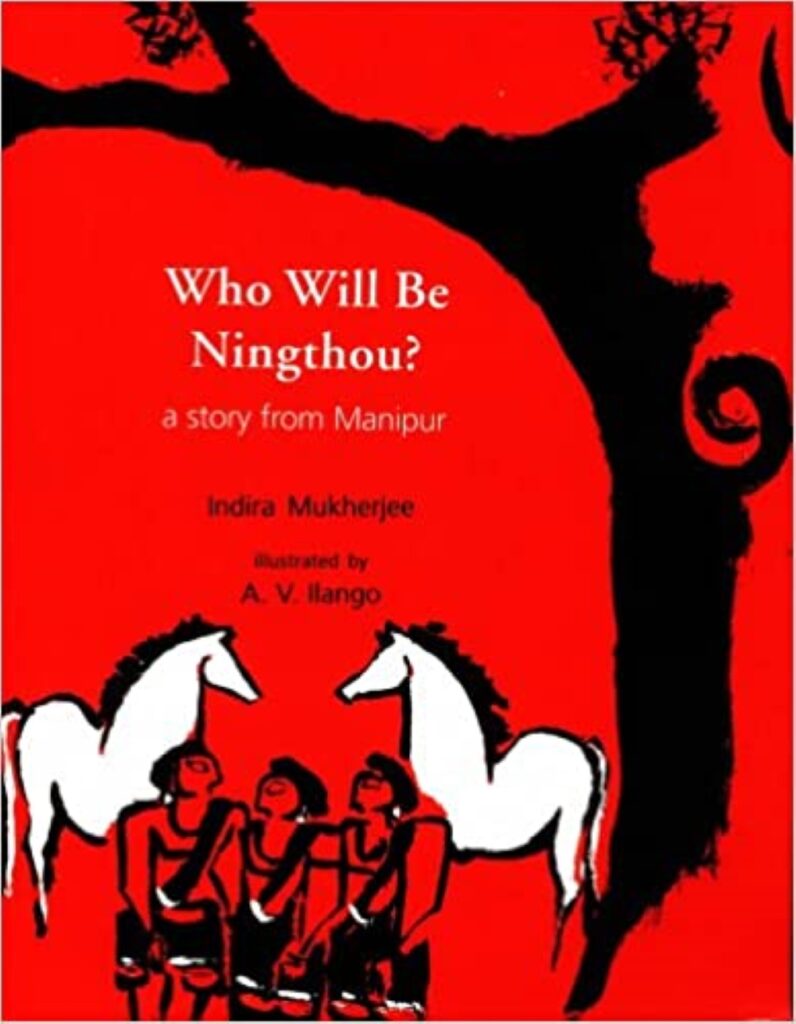 12. Who will beNingthou? By Indira Mukherjee
Who will be Ningthou is a story from Manipur which tells us about the qualities which a good ruler must possess. It is important for rulers to possess certain qualities that will keep their kingdom happy. his Manipuri folktale gently leads the child to think about two very important issues – harmony with nature and gender equality.
13. Machher Jhol By Richa Jha
When Gopu's father (Baba) falls sick, the visually impaired Gopu knows he would have to step out alone. He negotiates the crowds, the markets and the traffic of the city of Calcutta, all by himself, to reach his grandma's house to get her to cook Baba's favourite fish curry. Does he succeed in bringing it home to him?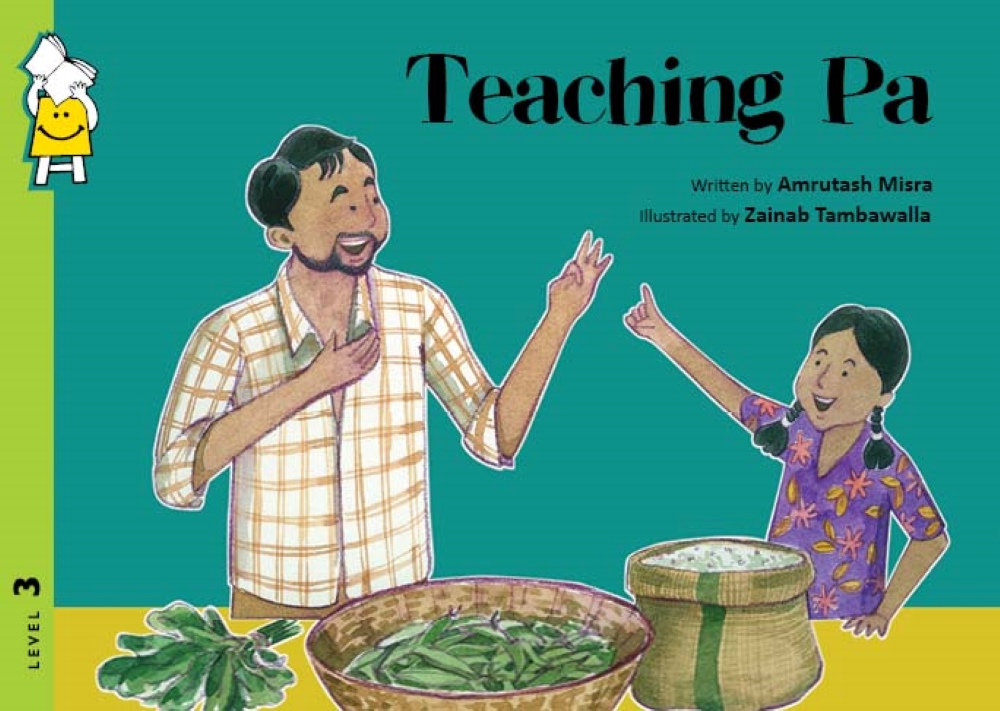 14. Teaching Pa By Amrutash Misra
Diya's Pa has never gone to school. So she decides to teach him herself. Pa listens to her most of the time, but Maths Days are difficult. How does Diya manage?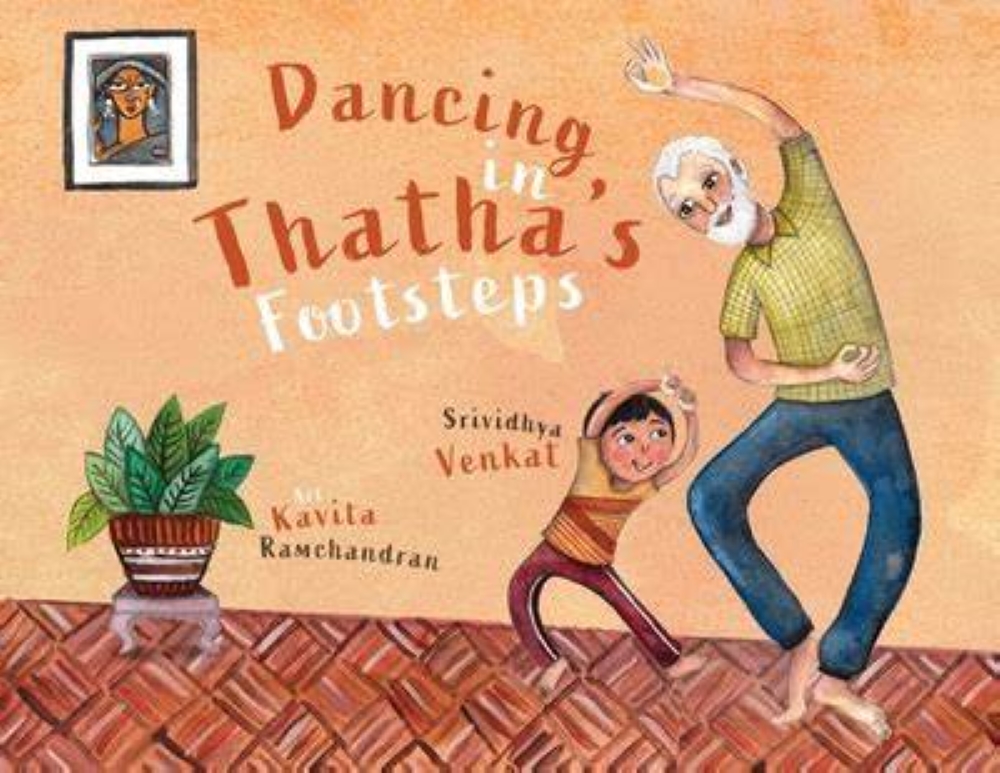 15. Dancing In Thatha's footsteps By Srividhya Venkat
On Sundays, Varun has his karate lesson, and his sister Varsha heads to dance school with their grandfather. One weekend, Varun reluctantly accompanies his sister to her lesson. Bored of waiting, he peeks into the classroom, and almost immediately, he is fascinated by the rhythm and grace of bharatanatyam. Varun tries a few moves at home in secret because boys don't dance, do they? His grandfather is not so sure. Will Thatha be able to convince Varun to dance in his footsteps?
To read more themed recommendations CLICK HERE
Please follow and like us: