Father's Day is coming up! There are tons of bonding activities your kids can do with Dad, Grandpa, or their father figure during these times. These are some of our picks to read with the kids for father's day or any time during the year. I have added books that deal with the sudden grief of losing a father, too. Hope this list helps you to pick the right book to read with your father or your loved ones and cherish the time spent with them.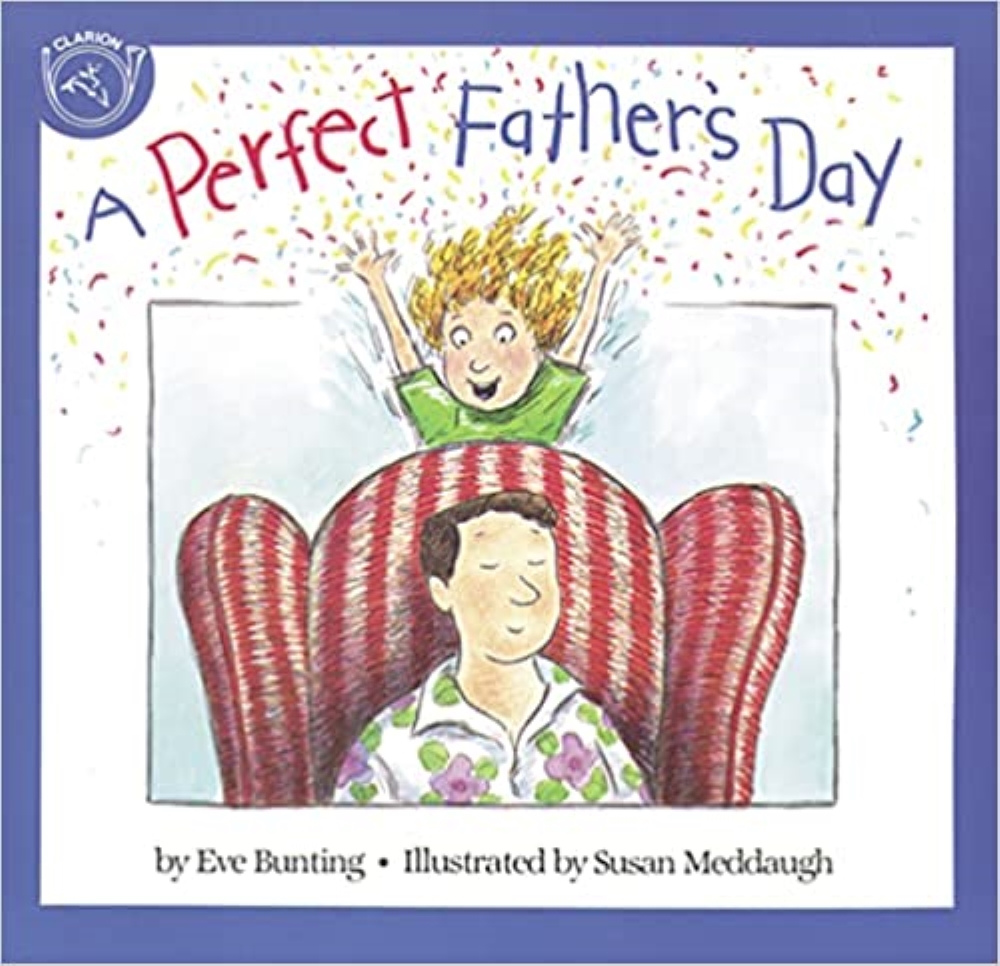 1. Perfect Father's day By Eve Bunting
Perfect Father's Day requires the perfect father, and Susie's parent quite literally takes the cake. Four-year-old Susie has planned a perfect outing with all the things she knows her dad will like the best.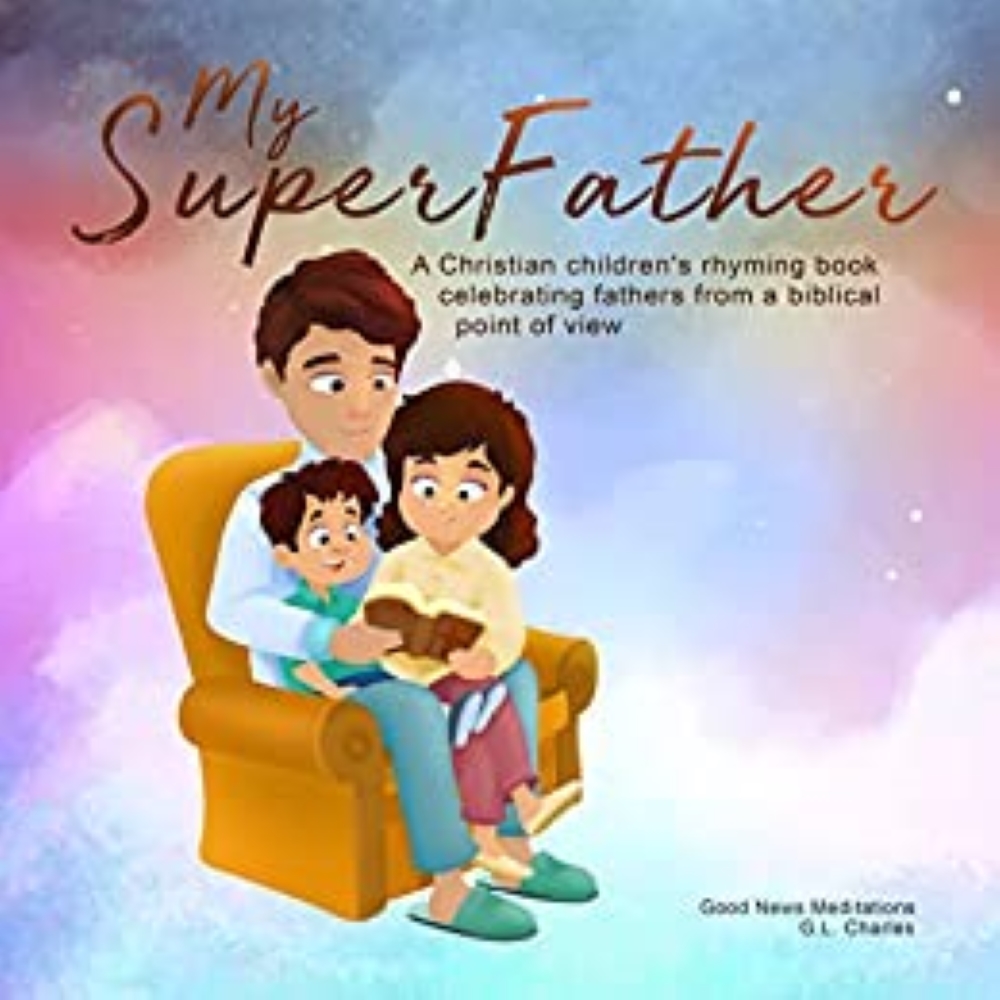 2. My Super Father By G. L Charles
Fathers are an integral part of the family, and everyone, including children, should recognize their love, sacrifice, and hard work. A Christian father is even more important as he can gently guide his children to follow the ways of the Lord through his words and actions. My SuperFather portrays fathers in the eyes of famous fathers and men in the Bible to show children how God sees fathers.
3. My Dad, My Rock By Victor Dias De Oliveira Santos
A beautiful, heartfelt story of a little boy who sits down to write a letter to his grandad, whom he'd never met. He wanted to tell his grandad the things he loved most about the man who was "the rock" in his life. The little boy says his dad is always there to pick him up and comfort him when necessary. But his dad also shows him how to do things himself and encourages him by saying he can become whatever he wants when he grows up. There are many treasured memories in this story and it's explained in a manner that children will understand.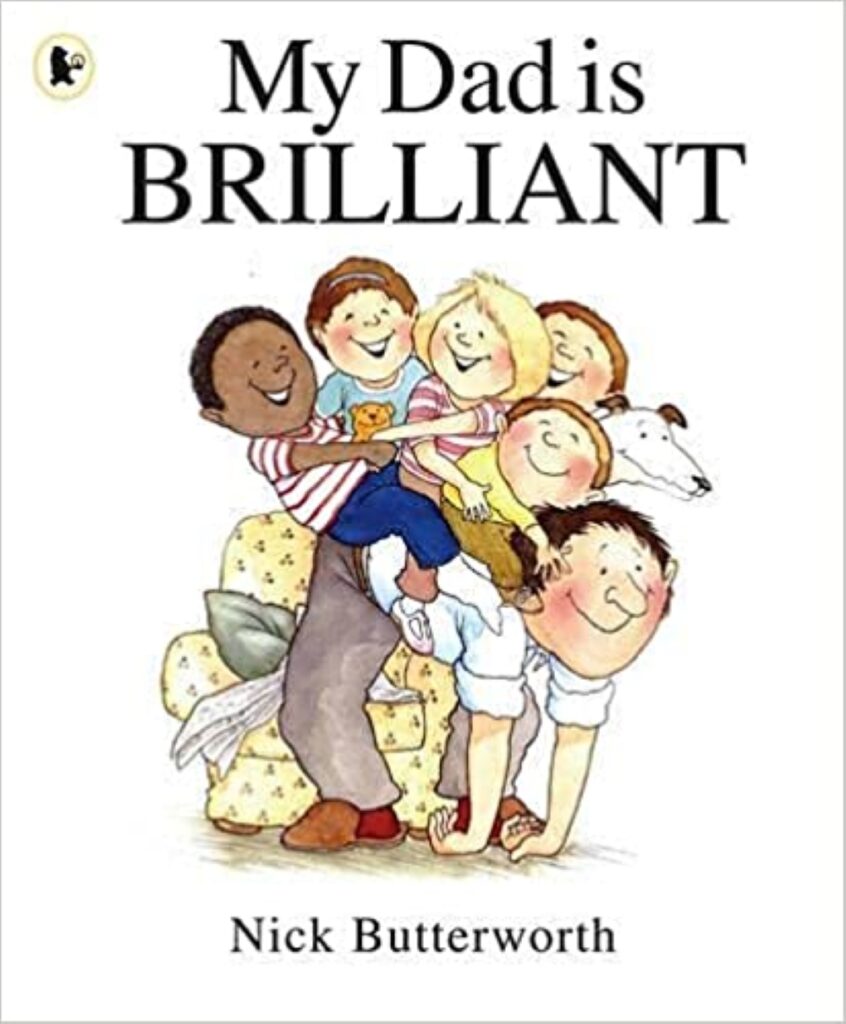 4. My Dad is Brilliant By Nick Butterworth
The wonderful dad in this book can do absolutely anything. He's musical, he can run, he can bake, he tells jokes that are actually funny, and he's not even scared of the dark.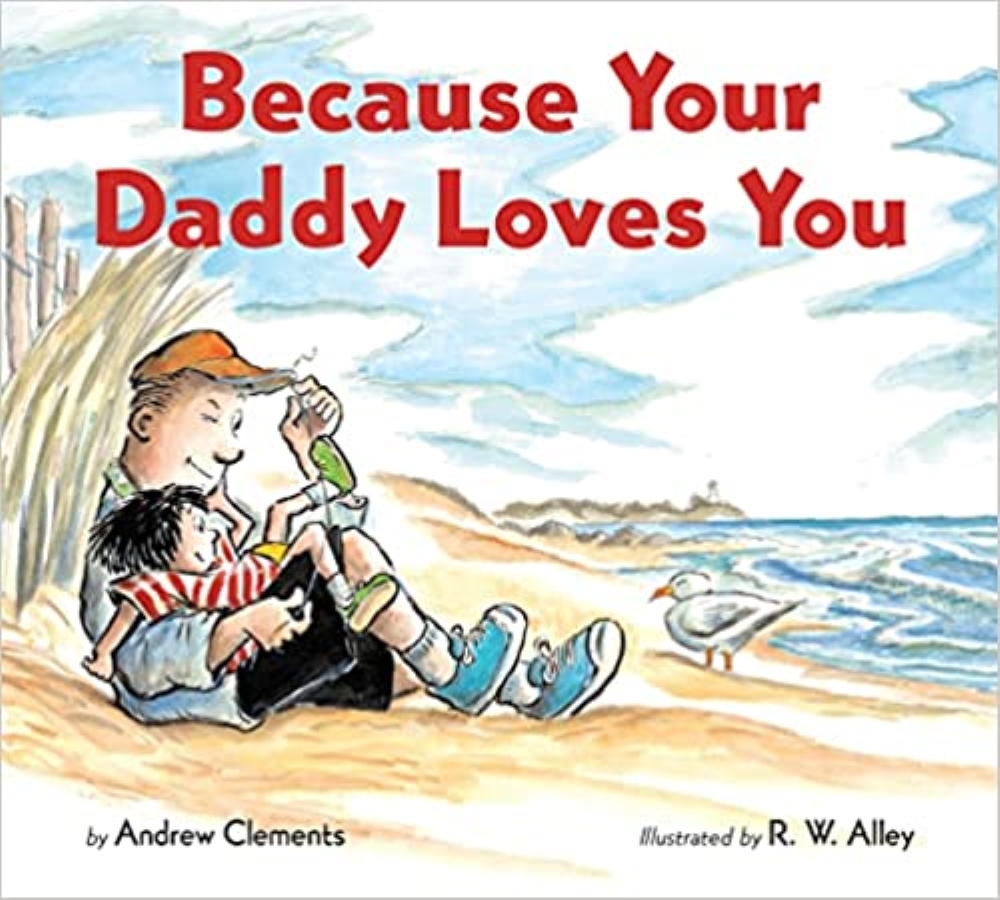 5. Because your daddy loves you By Andrew Clements
This is a sweet story about the relationship between a father and daughter. They have a fun day at the beach and the little girl mentions all the good choices that her dad makes, instead of making the easiest or more impatient choice. She wants her dad to know that she appreciates how he spends extra time with her and is patient, kind and loving.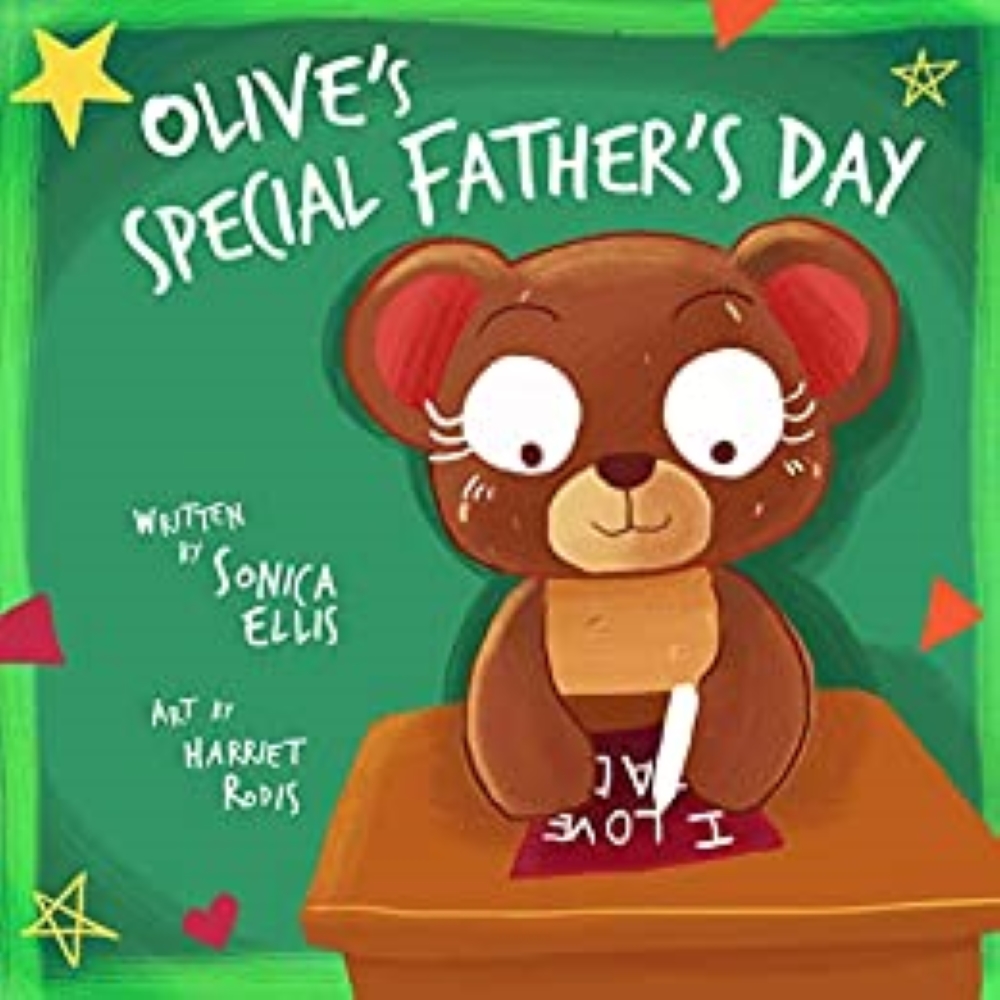 6. Olive's special Father's day By Sonica Ellis
Olive's Special Father's Day is a heartfelt story of a cute little bear named Olive whose father has passed away. Join Olive as she struggles with what to do when her class begins to make Father's Day crafts and see what Olive's teacher and classmates and mother do to help.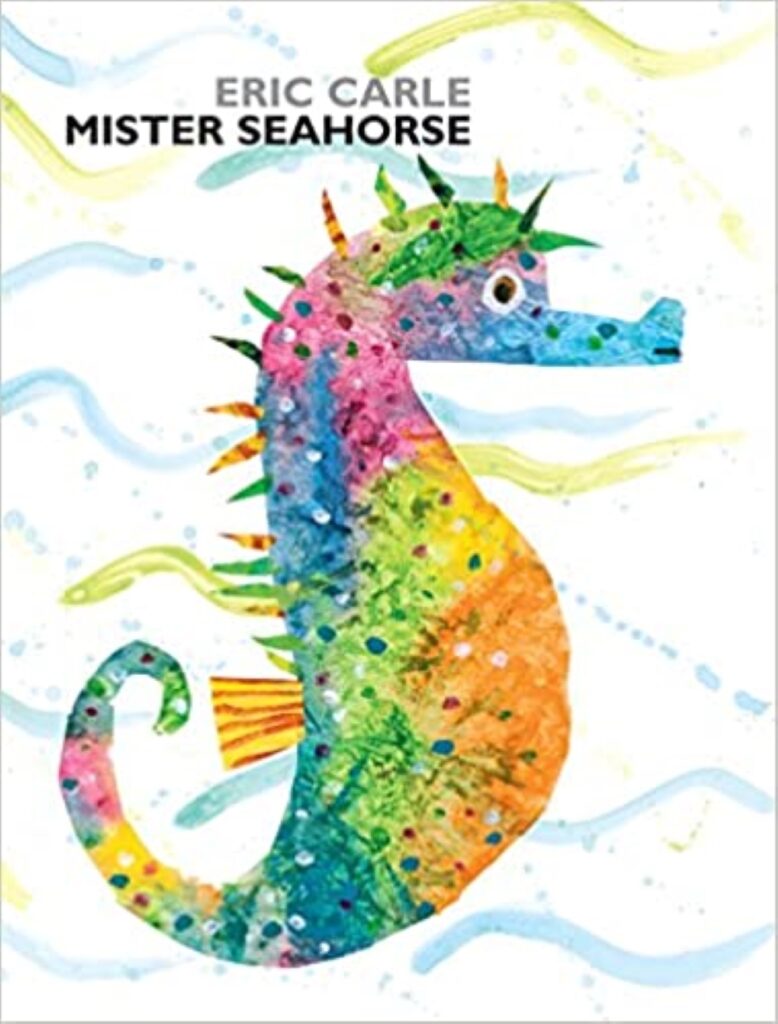 7. Mister Seahorse By Eric Carle
When Mrs Seahorse lays her eggs, she does it on Mr Seahorse's belly! She knows he will take good care of them. While he swims waiting for the eggs to hatch, he meets some other underwater fathers caring for their babies: Mr Tilapia, who carries his babies in his mouth; Mr Kurtus, who keeps his on his head; and Mr Catfish, who is baby-sitting his young hatchlings.
8. A father's love by Hannah Holt
This heartwarming board book celebrates the love that fathers and children share in the animal kingdom, showcasing the many ways fathers have of demonstrating their love. we can see that a father's love comes in all shapes, sizes, and colours.
9. Made for me by Zack Bush
A loving Dad tucks his baby child in at night, plays games, and washes their hair at bathtime. The Dad tells his child how much they are loved and cherished. Every new day is an adventure of discovery as the Dad watches their child explore their little world.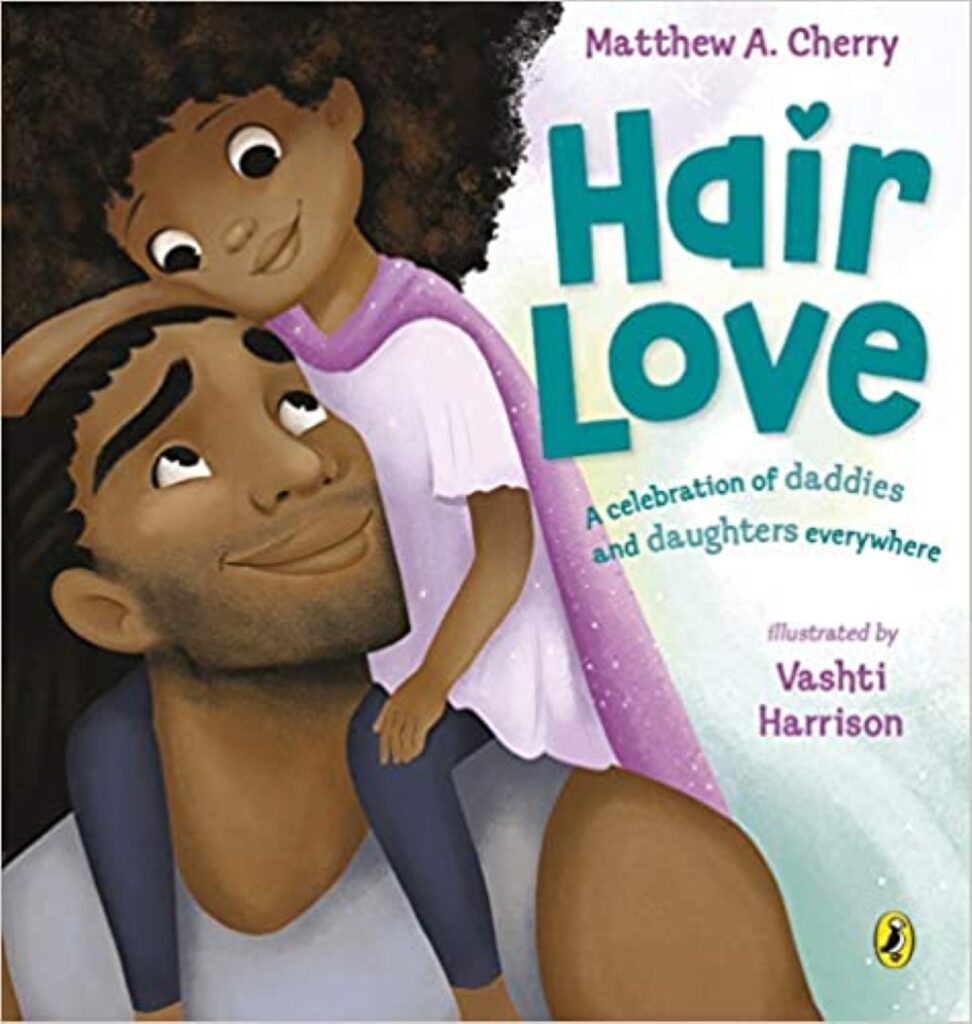 10. Hair love By Matthew A. Cherry
Zuri's hair "has a mind of its own. It kinks, coils, and curls every which way." It's a special day and Zuri wants an extra-special hairstyle to celebrate, but Mommy's away so she enlists Daddy's help. Hair Love is a heartwarming celebration of love and patience, self-confidence and self-expression.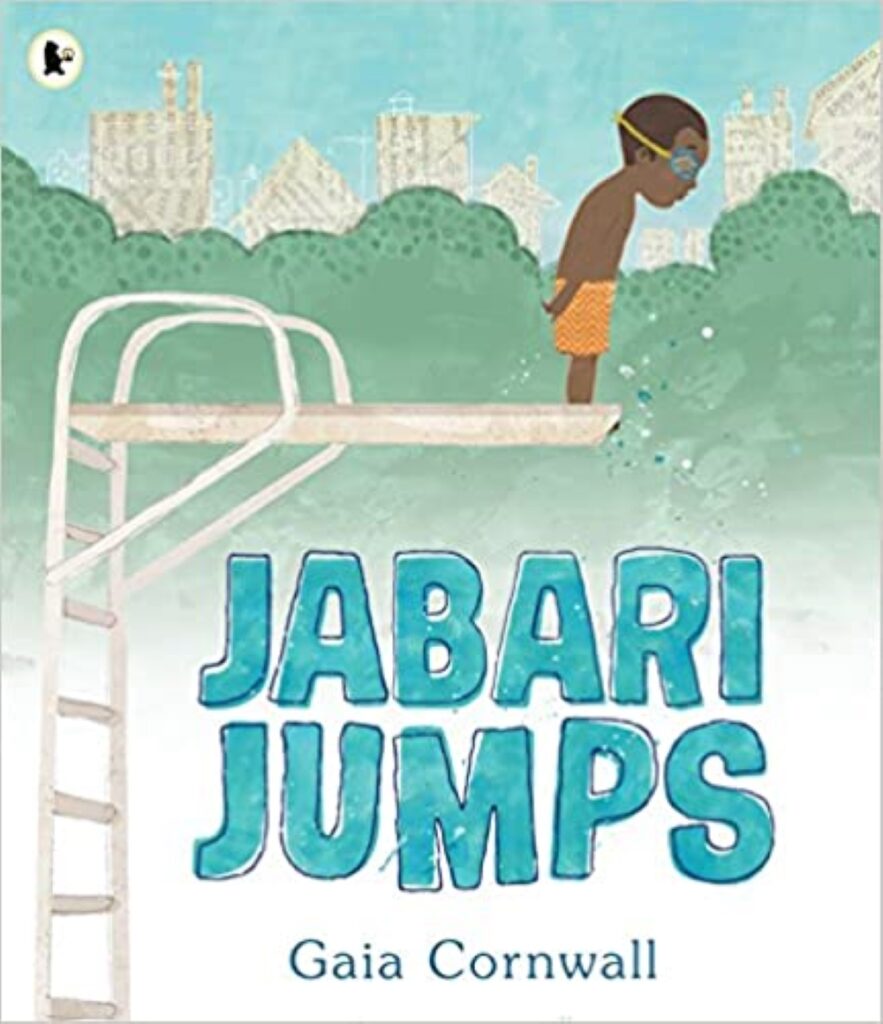 11. Jabari jumps By Gaia Cornwall
Jabari is definitely ready to jump off the diving board. He's finished his swimming lessons and passed his swimming test, and he's a great jumper, so he's not scared at all. says Jabari, But when his dad squeezes his hand, Jabari squeezes back. A sweet tale at the swimming pool between a patient and encouraging father and a determined little boy.
12. My Papi has a motorcycle By Isabel Quintero
When Daisy Ramona zooms around her neighbourhood with her Papa on his motorcycle, she sees the people and places she's always known. She also sees a community that is rapidly changing around her. But as the sun sets purple-blue-gold behind Ramona and her Papa, she knows that the love she feels will always be there.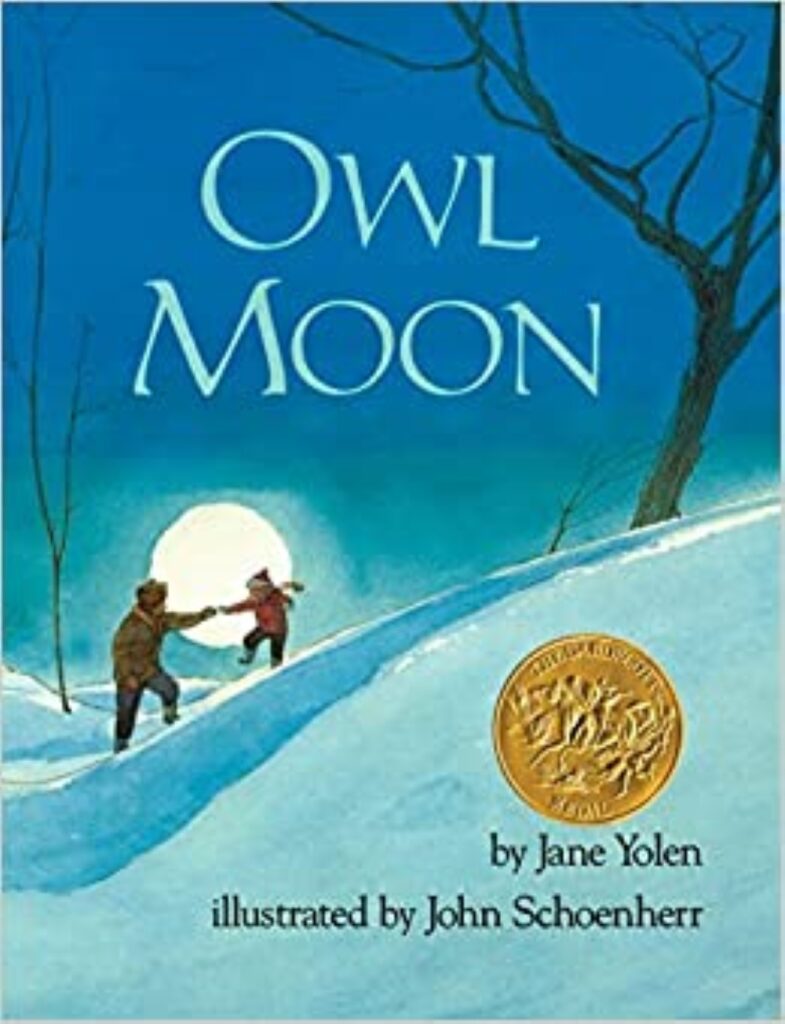 13. Owl Moon By Jane Yolen
Late one winter night a little girl and her father go owling. the father calls to the mysterious nighttime bird. But there is no answer. Sometimes there isn't an owl, but sometimes there is. A gentle, poetic story that lovingly depicts the special companionship of a young child and her father as well as a human's close relationship with the natural world.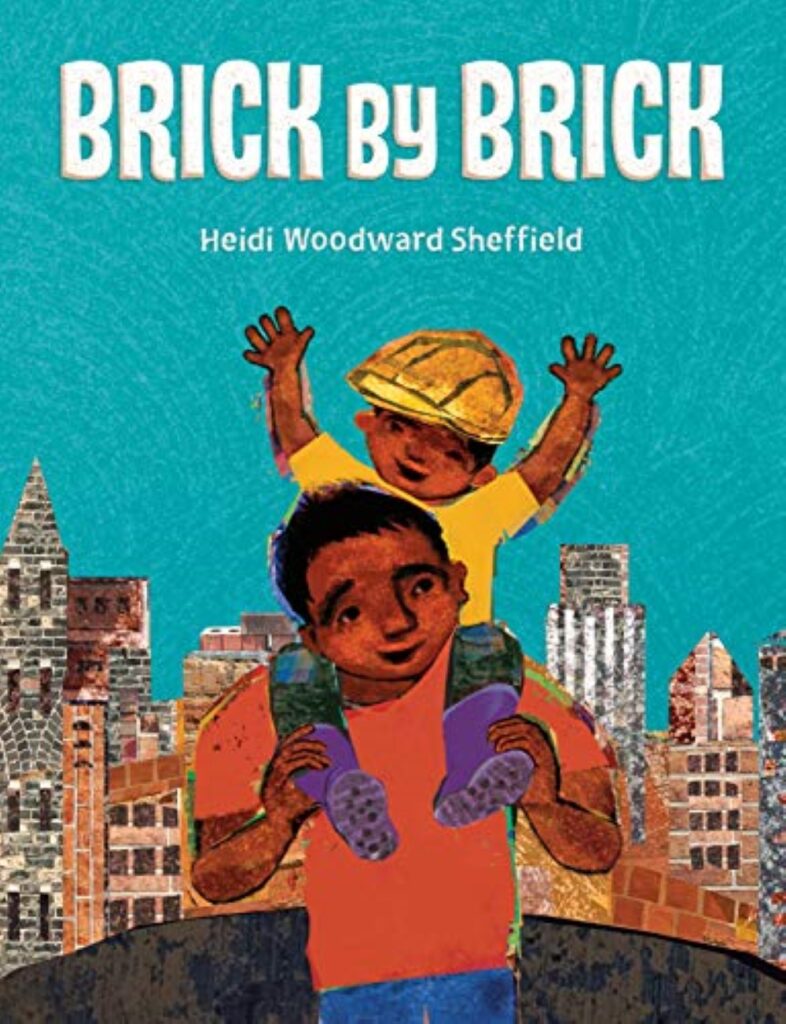 14. Brick By Brick By Heidi Woodward Sheffield
Papi is a bricklayer, and he works hard every day to help build the city, brick by brick. His son, Luis, works hard, too, in school, book by book. Papi climbs scaffolds, makes mortar, and shovels sand. Luis climbs on the playground and moulds clay into tiny bricks to make buildings, just like Papi. Together, they dream big about their future as they work to make those dreams come true. And then one Saturday, Papi surprises Luis with something special he's built for their family, brick by brick.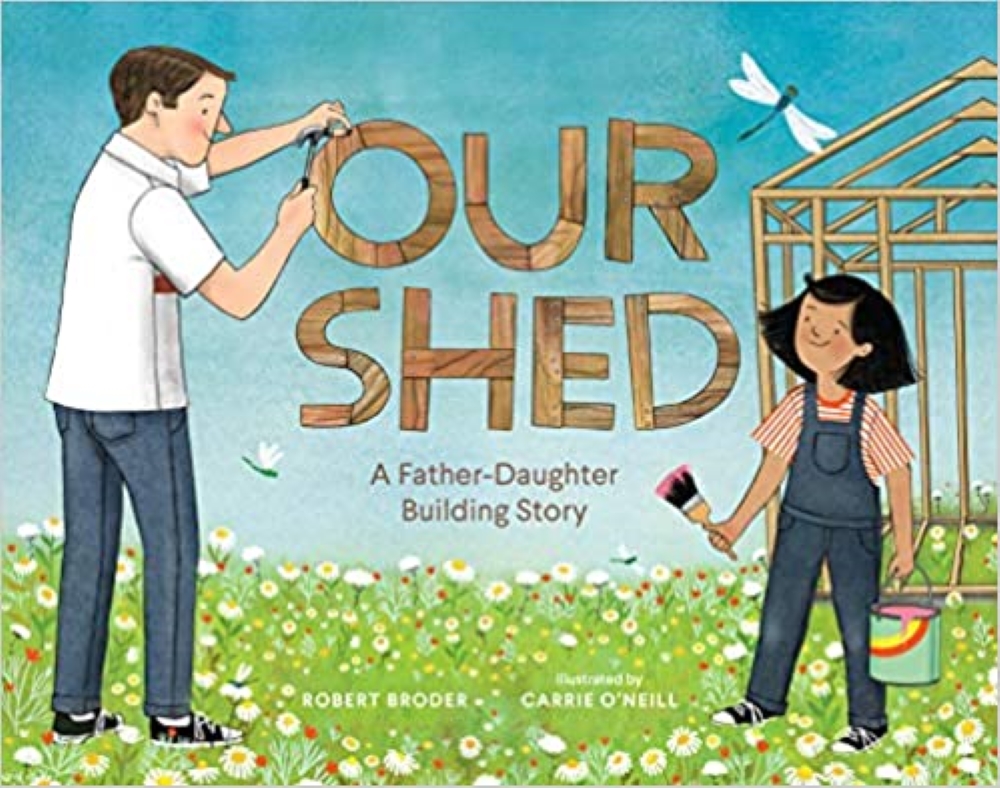 15. Our Shed By Robert Broder
This lovely story is about a father teaching his daughter how to build a backyard shed for storing the necessities of family life. A lawn mower, sprinkler, and kid toys. For each practical element the dad brings to the project, his daughter adds her own imaginative creative spin. In the end, they are both happy with their collaboration. And, just as dad passes building skills on to his daughter, so does his daughter eventually pass those skills on to her own son when they fix up the peeling shed at the end of the story.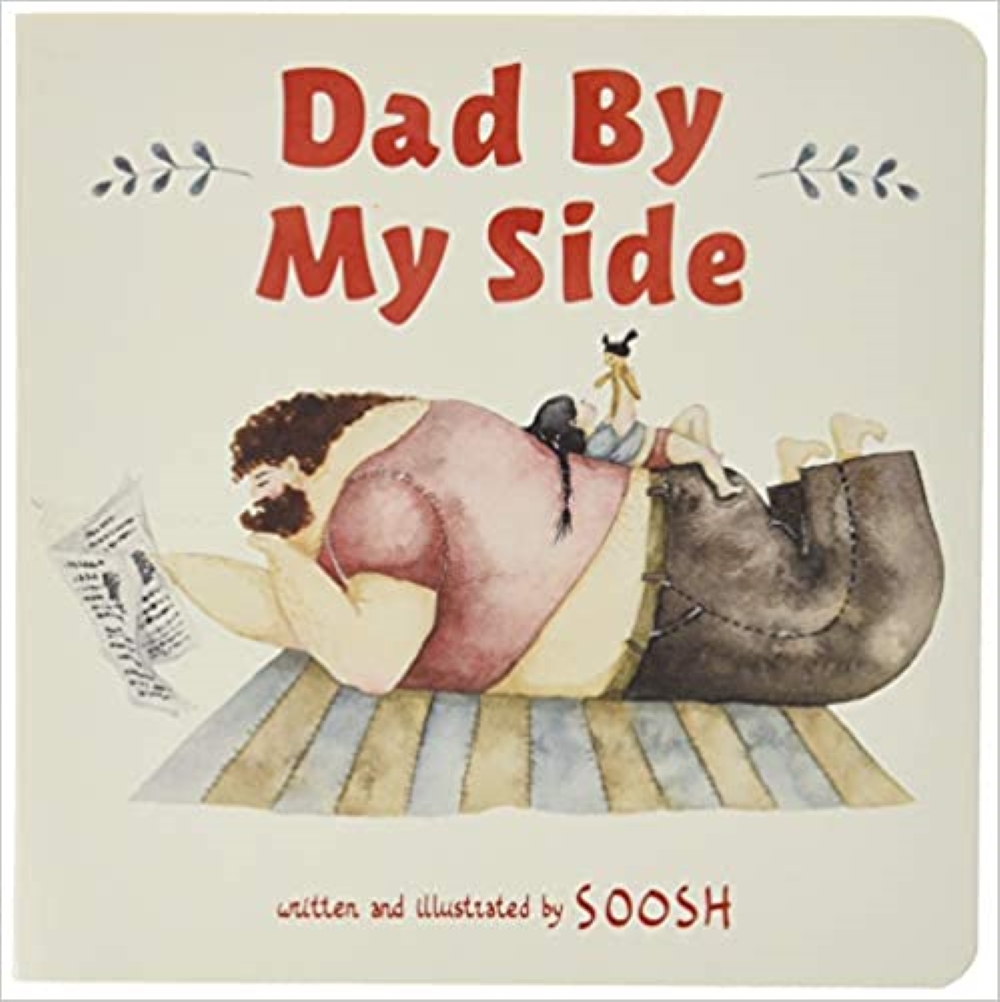 16. Dad by my side By Soosh
A beautiful series of vignettes showing a touching and sensitive bond between a daughter and her father. They're there for each other. They help each other, and they teach each other. It's the kind of relationship every child deserves, and the sort that every parent should aspire to.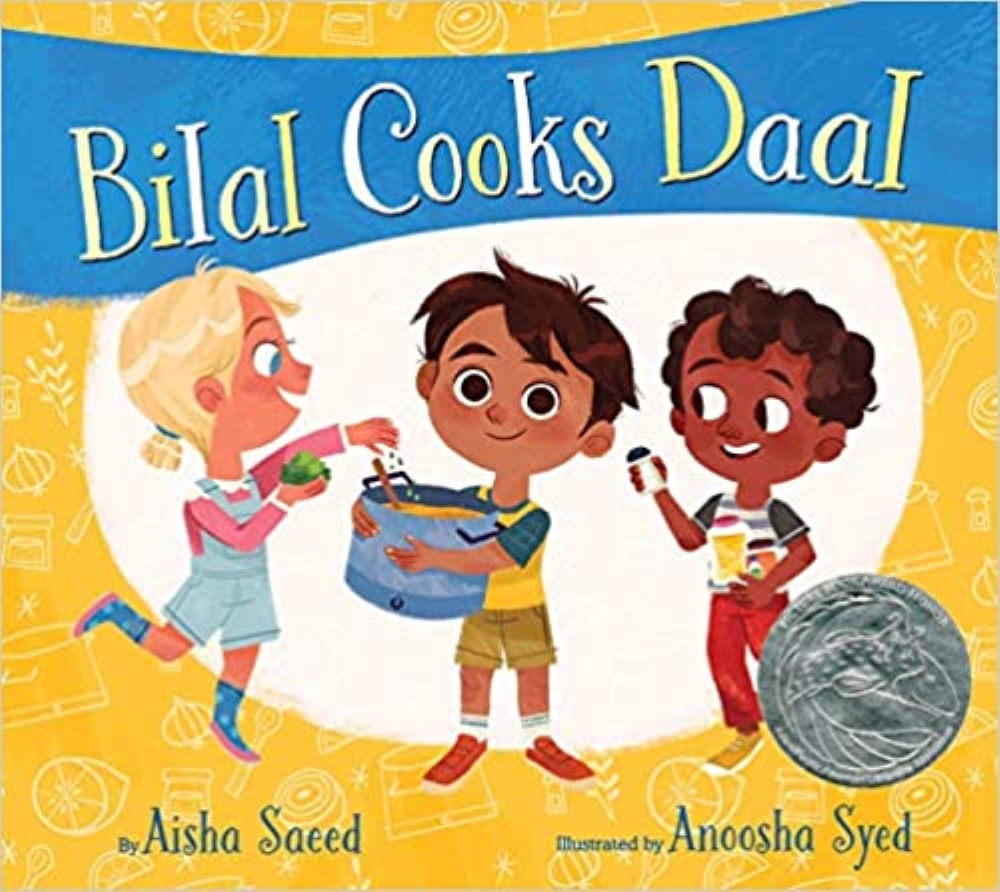 17. Bilal Cooks Daal By Aisha Saeed
Bilal is excited to help his dad make his favourite food of all time: daal! The slow-cooked lentil dish requires lots of ingredients and a whole lot of waiting. Bilal wants to introduce his friends to Daal. They've never tried it! As the day goes on, the daal continues to simmer, and more kids join Bilal and his family, waiting to try the tasty dish. And as time passes, Bilal begins to wonder: Will his friends like it as much as he does?
18. Sophie Scott goes south By Alison Lester
Sophie is going on a month-long voyage to Antarctica, with her dad, the captain of an icebreaker. Sailing the frozen seas round-trip from Australia to Mawson Station at the South Pole, Sophie recounts the adventure of a lifetime in her own words, illustrations, and colour photographs. She'll show us icebergs, penguins, seals, and whales! It's a dangerous journey, but Sophie is well prepared for the thrills and chills that await her on top of the world.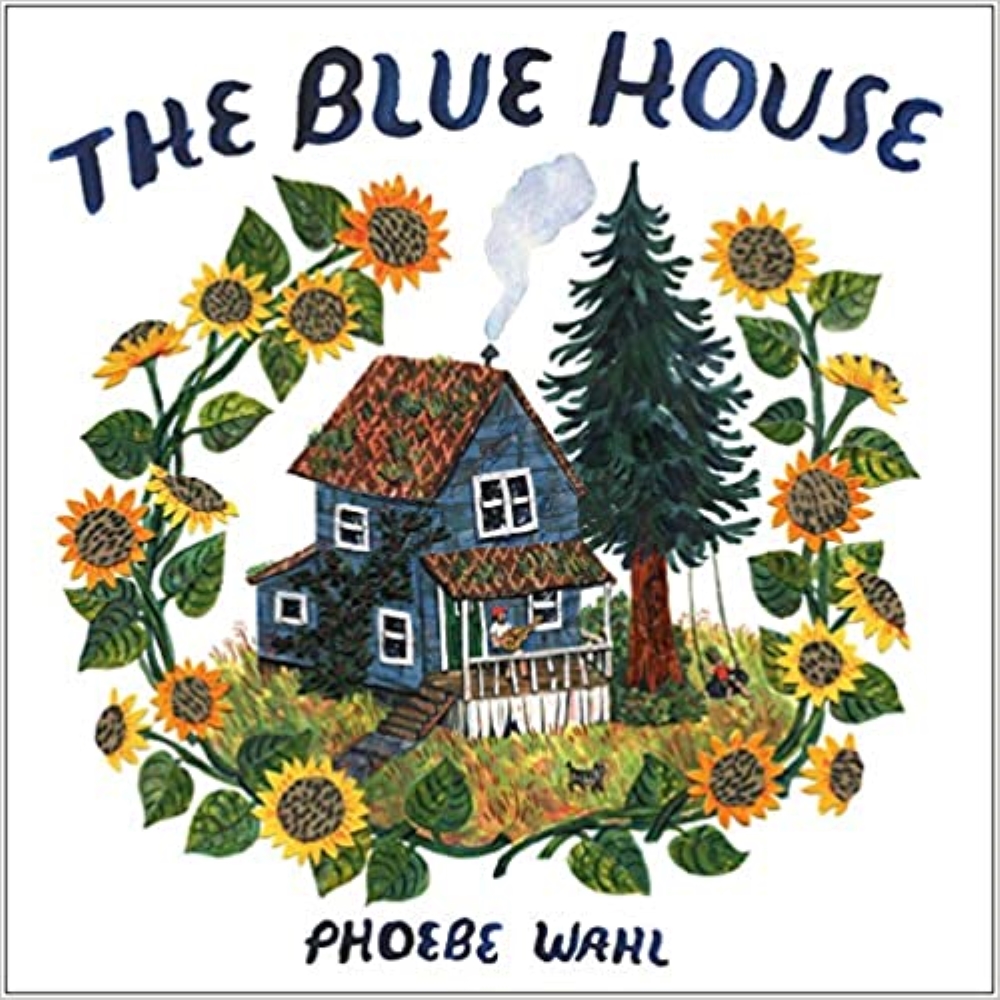 19. The Blue House By Phoebe Wahl
Leo has lived in the blue house with his dad, but lately, the neighbourhood is changing. People are leaving, houses are being knocked down, and shiny new buildings are going up in their place. When Leo and his dad are forced to leave, they aren't happy about it. They howl and rage and dance out their feelings. When the time comes, they leave the blue house behind–there was never any choice, not really–but little by little, they find a way to keep its memory alive in their new home.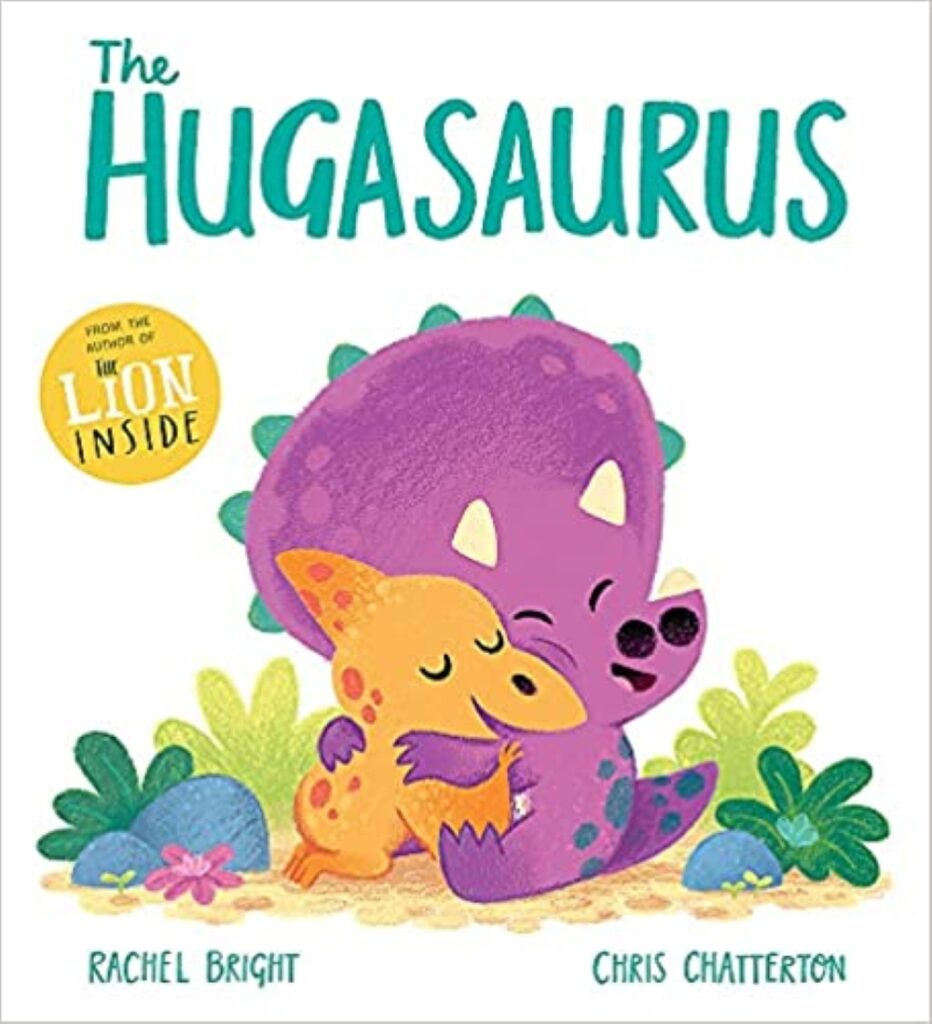 20. The Hugasaurus By Rachel Bright
One sunny morning, a happy little Hugasaurus waves goodbye to her Pappysaur and sets off into the world on her own for the very first time. When she finds a playground, some new friends welcome her to their games. But it isn't long before the other little dinosaurs start to squabble. Can Hugasaurus bring her new friends back together using the magical power of kindness?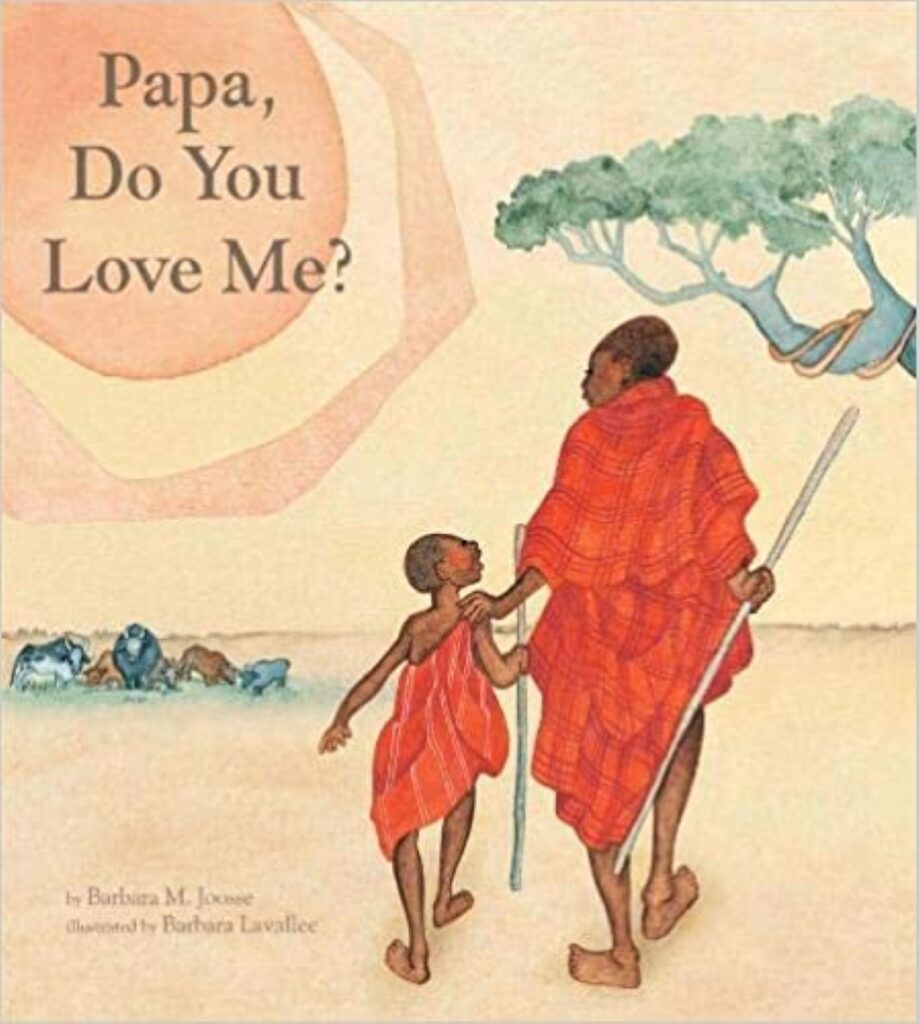 21. Papa, do you love me? By Barbara M. Joosse
The story illuminates the backdrop of Africa, depicting the richness of Maasai culture. A moving and poignant story about a father's love for his son. A wonderful message of unconditional love.
22. The Storm Whale By Benji Davies
Noi and his father live in a house by the sea. His father works hard as a fisherman, and Noi often has only their six cats for company. So when, one day, he finds a baby whale washed up on the beach after a storm, Noi is excited and takes it home to care for it. He tries to keep his new friend a secret, but there's only so long you can keep a whale in the bath without your dad finding out. Noi is eventually persuaded that the whale has to go back to the sea where it belongs.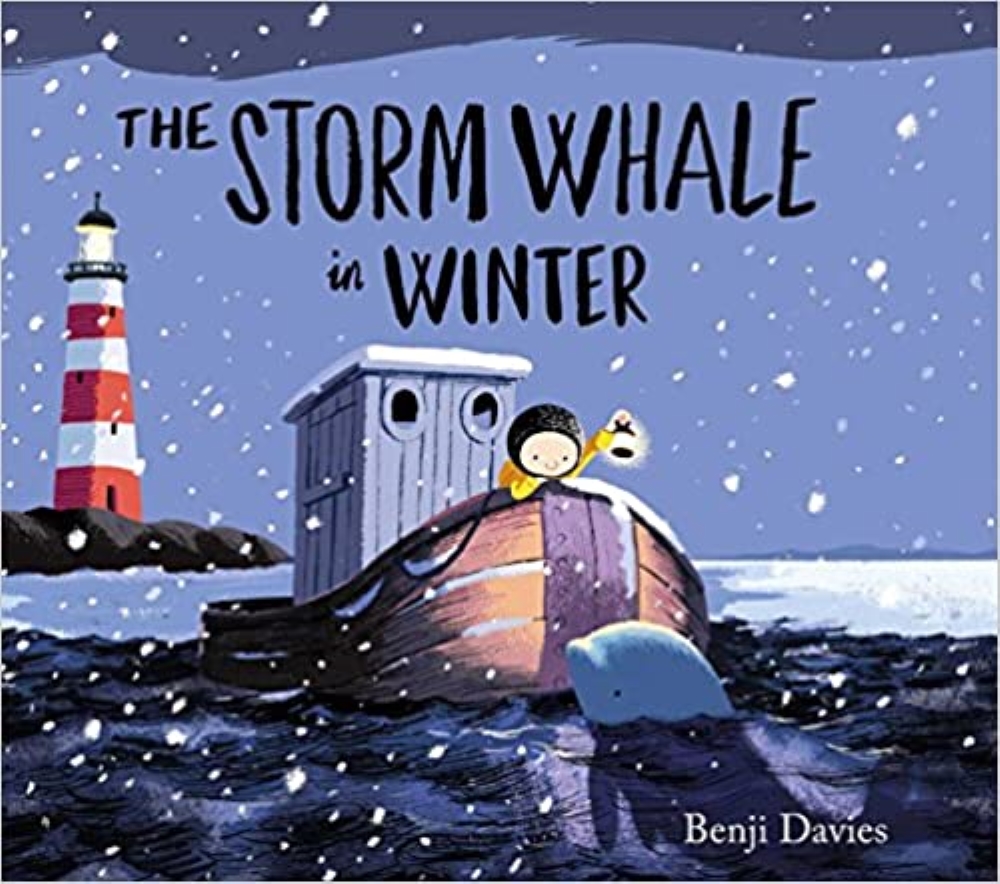 23. The storm whale in winter By Benji Davies
It's winter time and Noi's island is covered in a blanket of snow. Even the sea is icing over. Noi is worried about the little whale he saved last summer: Can he survive the harsh conditions? Little does Noi know that it's the little whale's turn to save him. A magical and touching story about a lasting friendship.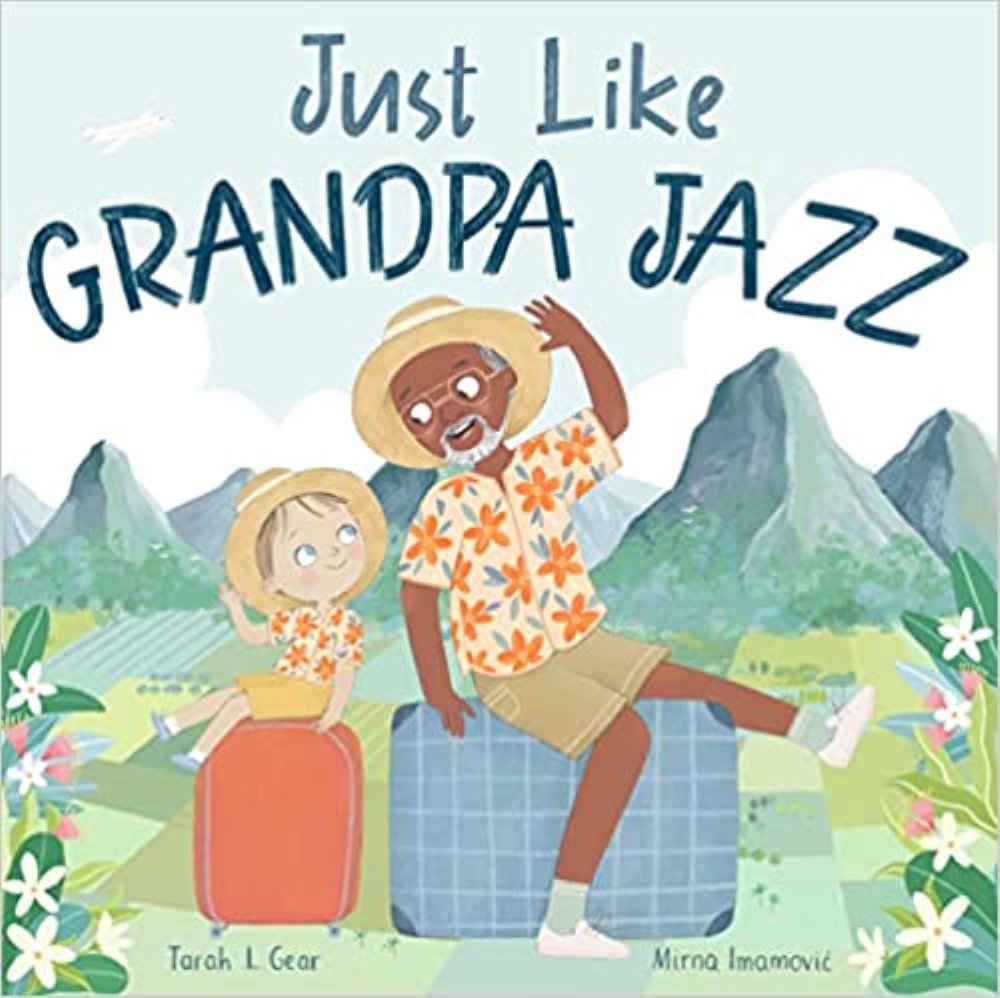 24. Just like grandpa jazz by Tarah. L Gear
Grandpa Jazz tells his Grandson, Frank, stories all the time. Some of the stories are true. Some are embellished a little with Grandpa's vivid imagination, just like a true grandpa!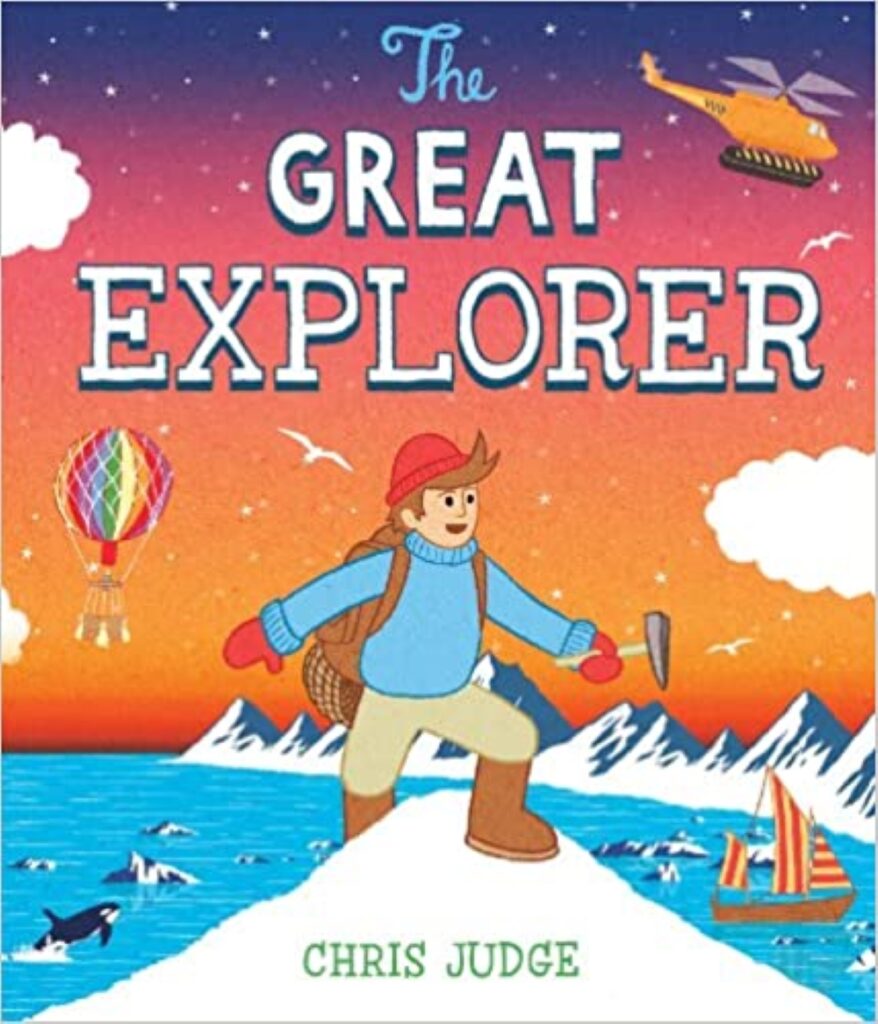 25. The great explorer By Chris Judge
When a famous explorer goes missing at the North Pole, his son, Tom, decides he must find him. And so a daring adventure begins across the treacherous icy terrain of the North Pole. Will Tom be able to overcome the many challenges ahead and find his father?
26. When granddad was a penguin by Morag Hood
When a little girl goes to stay with her Grandad, she is worried that all is not well. Grandad doesn't seem quite the same, somehow, and he is talking about fish a lot, none of his clothes fit, and he is spending a lot more time in the bathroom. Thankfully, one day the zoo phones up, having discovered a bit of a problem there that might explain what is going on with Grandad!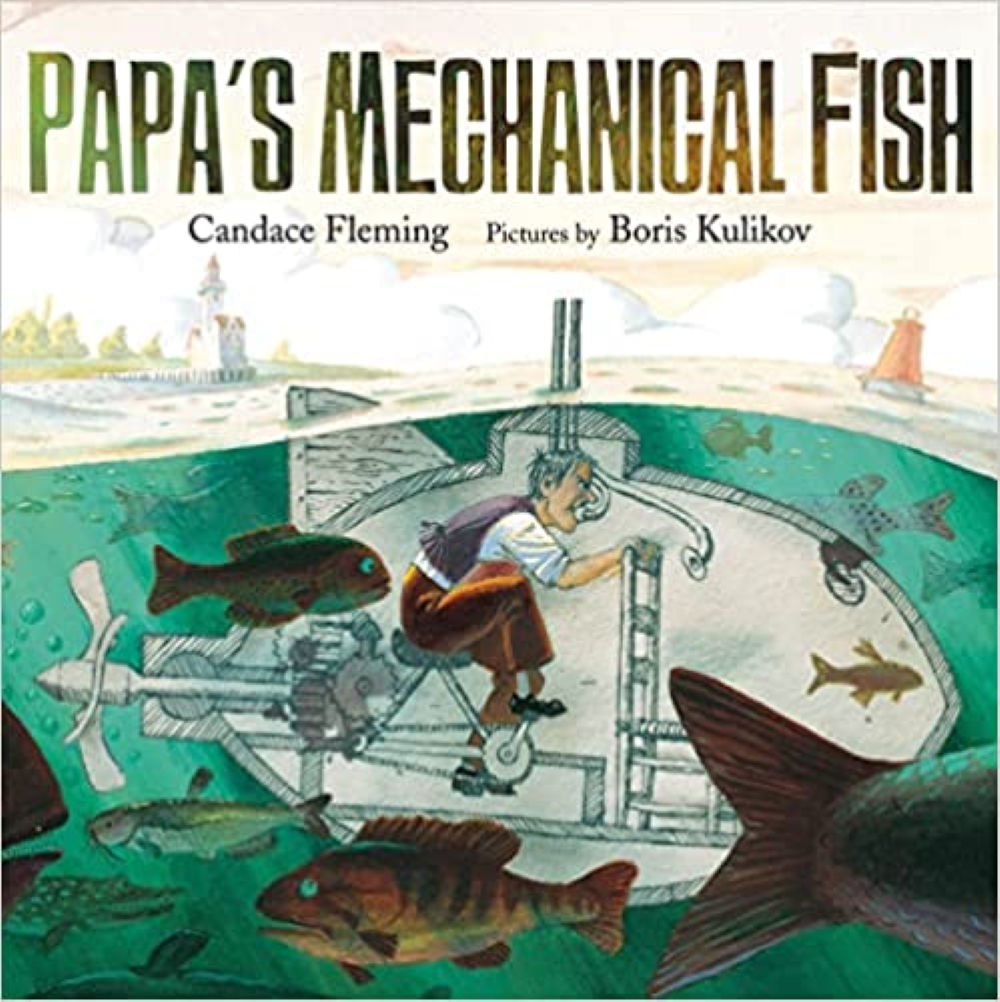 27. Papa's mechanical fish By Candace Fleming
A fun story about a real submarine inventor Lodner Phillips. Although he is an inventor, he has never made anything that works perfectly, and that's because he hasn't yet found a truly fantastic idea. But when he takes his family fishing on Lake Michigan, his daughter Virena asks, "Have you ever wondered what it's like to be a fish?"―and Papa is off to his workshop. With a lot of persistence and a little bit of help, Papa creates a submarine that can take his family on a trip to the bottom of Lake Michigan.
28. The Grandpa Book By Todd Parr
A book that celebrates the special bond between grandparents and grandchildren. From golfing Grandpas to Grandpas who wiggle their ears, tell stories, and give kisses, this book is a tribute to all the different kinds of Grandpas in the world.
29. Hair Twins By Raakhee Mirchandani
Every morning Papa combs through his daughter's waves like he does his own, parting it down the middle, using coconut oil to get all the tangles out. Some days he braids her hair in two twists down the side of her face. Other days he weaves it into one long braid hanging down her back, just like a unicorn tail. But her favourite style is when he combs her hair in a tight bun on the top of her head, just like the joora he wears every day under his turban. They call this their hair twin look!
30. Hiromi's Hands By Lynee Barasch
Young Hiromi describes how her father became a master sushi chef, and how she broke gender barriers to continuing his legacy. Kudos to her dad for taking her interest in sushi seriously, and she became one of the first female sushi chefs in New York.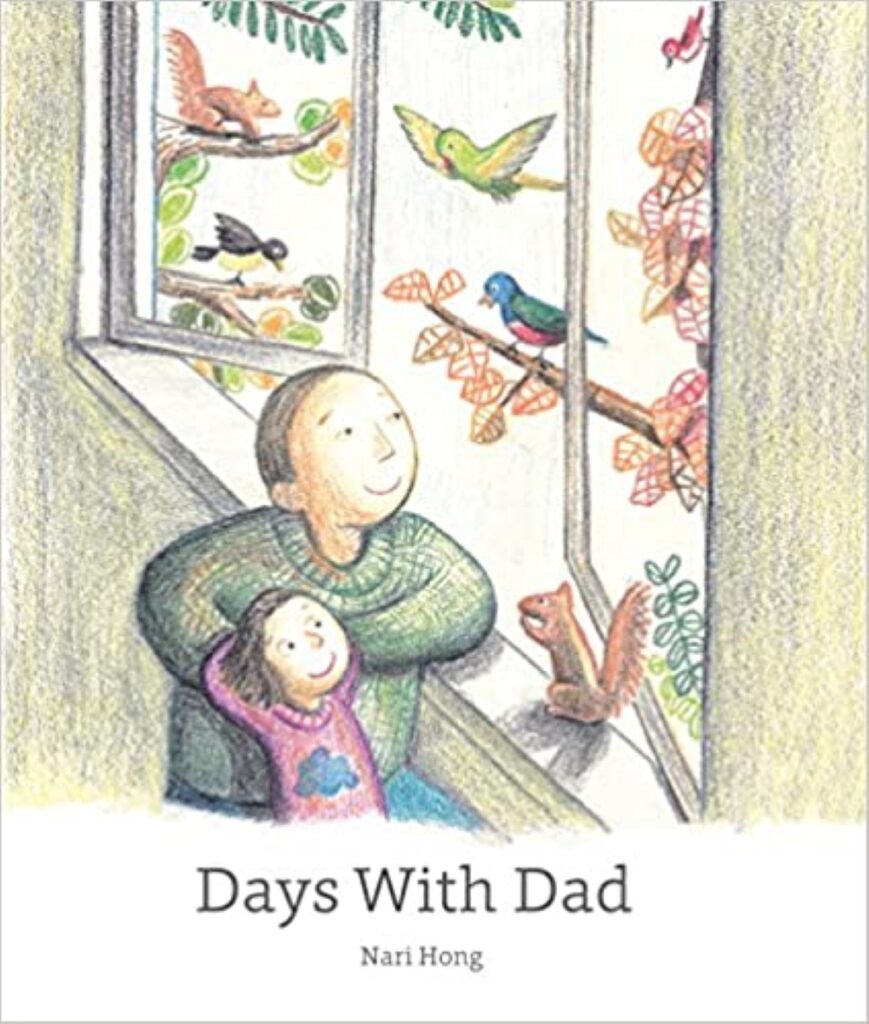 31. Days with Dad By Nari Hong
Her father can't walk and often frets over all of the things that he can't do with her, like play soccer or go skiing. But she doesn't care in the least about what he can't do "don't be sorry, Dad!" she says. What she loves is what they do together! Together, she and her father navigate everything from icy ponds to ocean shores, rainy days to sunshine. She knows that her dad worries sometimes, but she is happy with him, just the way he is. This is a heartwarming story of love, appreciation, and acceptance.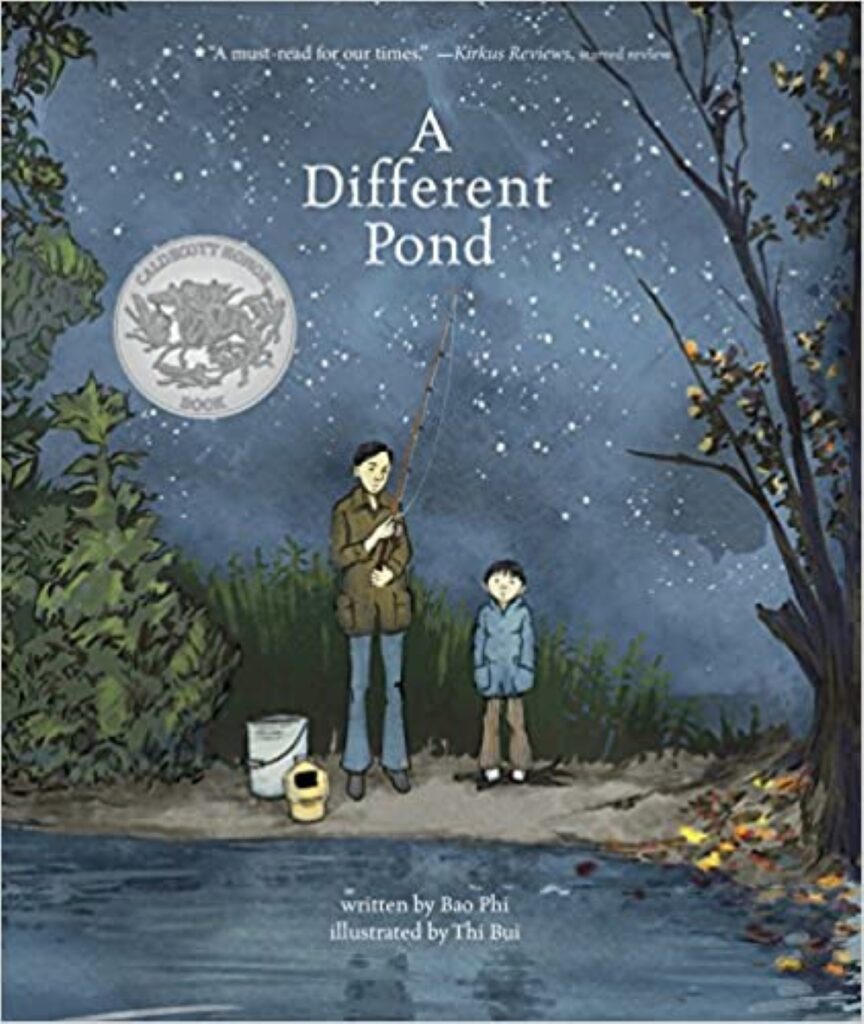 32. A different pond By Bao Phi
As a young boy, Bao Phi awoke early, hours before his father's long workday began, to fish on the shores of a small pond in Minneapolis. Unlike many other anglers, Bao and his father fished for food, not recreation. Between hope-filled casts, Bao's father told him about a different pond in their homeland of Vietnam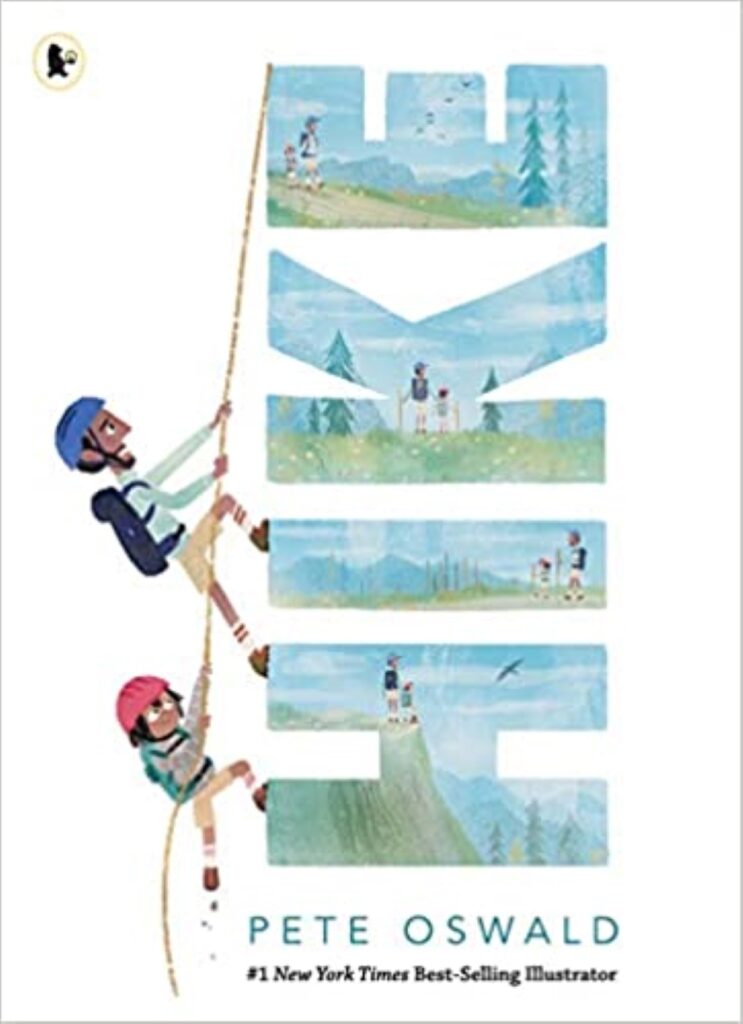 33. Hike By Pete Oswald
In this wordless book, a father and child get ready for a day in the mountains. They spend the day hiking, planting a tree, throwing snowballs and taking photographs. Follow the duo into the mountains as they witness the magic of the wilderness, overcome challenges, and play a small role in the survival of the forest.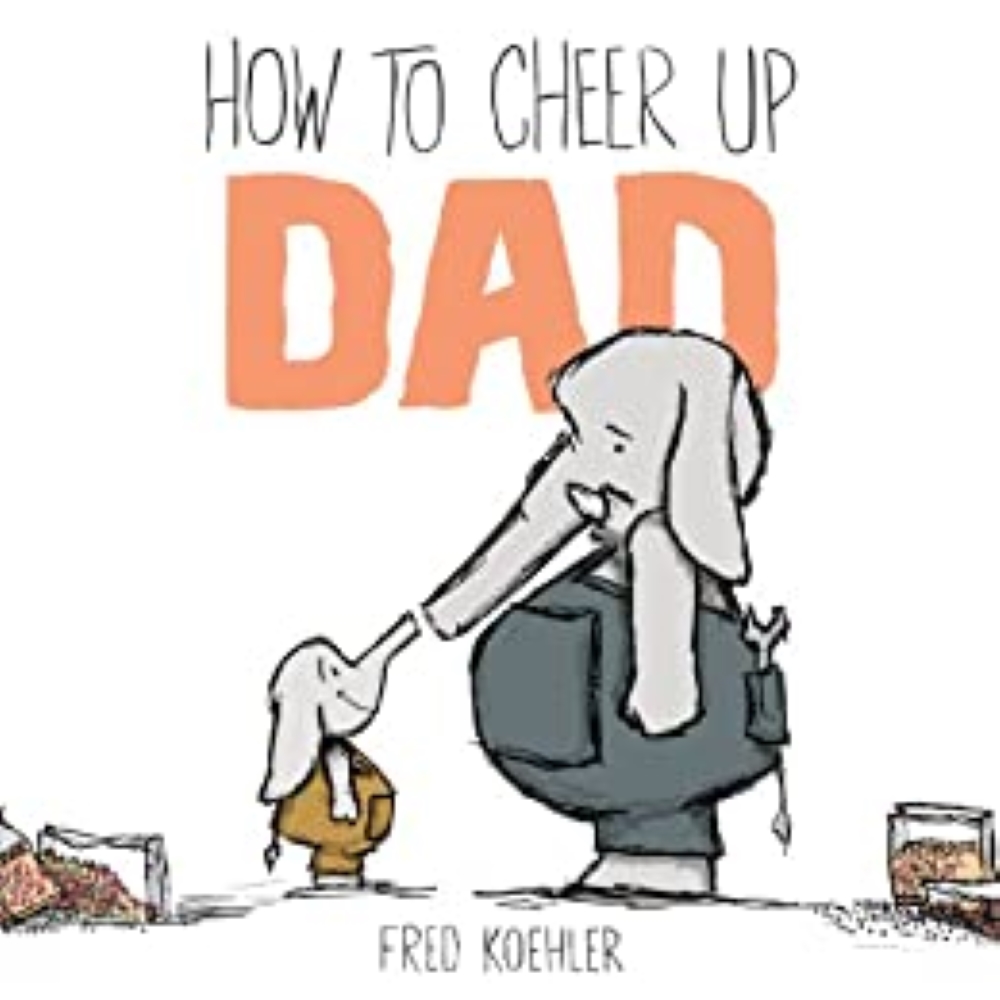 34. How to cheer up dad by Fred Koehler
Little Jumbo just can't understand why his dad is having such a bad day. It couldn't be the raisins Little Jumbo spit out at the ceiling or the bath he refused to take, after all; Little Jumbo's dad knew he hated raisins and had already taken a bath that week! Luckily, Little Jumbo is such a thoughtful elephant that he decides to turn his dad's bad day around with some of his, ahem, dad's favourite things.
35. Papa, please get the moon for me by Eric Carle
Monica wants the moon to play with, so her Papa sets out to get it. It isn't easy to climb to the moon, but he finally succeeds, only to find the moon is too big to carry home. Children will love the joyful way in which this problem is solved.
36. The Vanishing Lake By Paddy Donnelly
Granddad's lake seems like a typical lake… until it disappears. Young Meara is determined to figure out why. When she asks her granddad what happens to it, he explains one tall tale after another, until she finally believes she's discovered what really happens.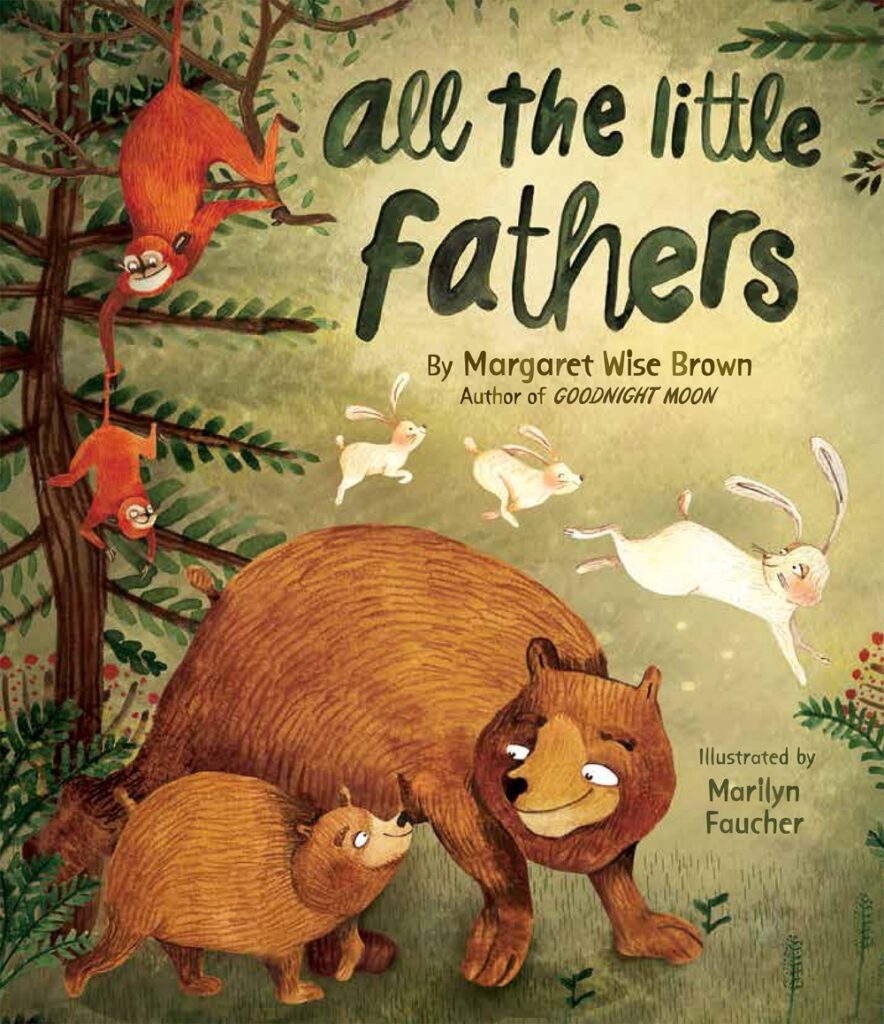 37. All the little fathers By Margaret Wise Brown
Animals have fathers, just like you. Fathers that play with them, care for them and love them. All the fathers are looking after their children in this fun and playful story.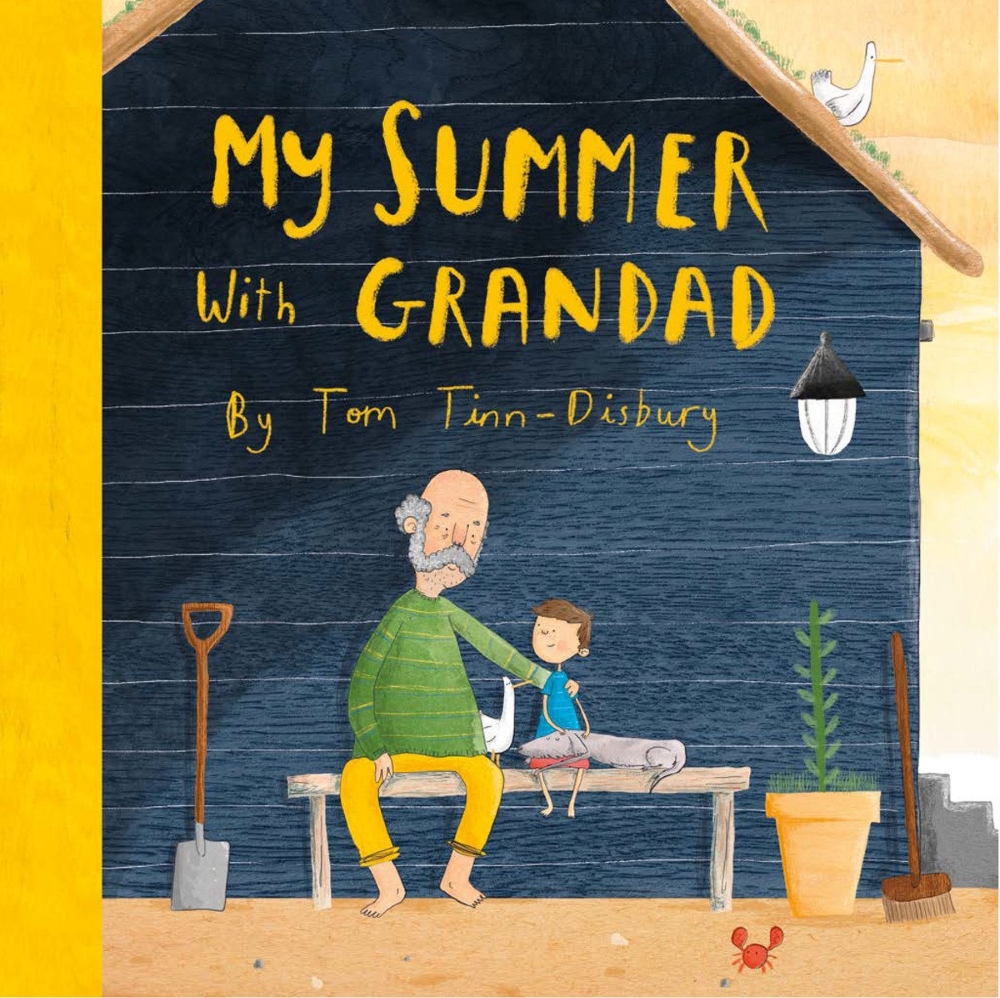 38. My summer with Grandad By Tom Tinn- Disbury
Eric loves spending summers with his grandad. This summer is even more special because grandad gives Eric a very important job on his old fishing boat. Chief Seagull Shoo-er! But when Eric and grandad rescue Beaky, a baby seagull, Eric isn't sure he wants to see his new friend fly away.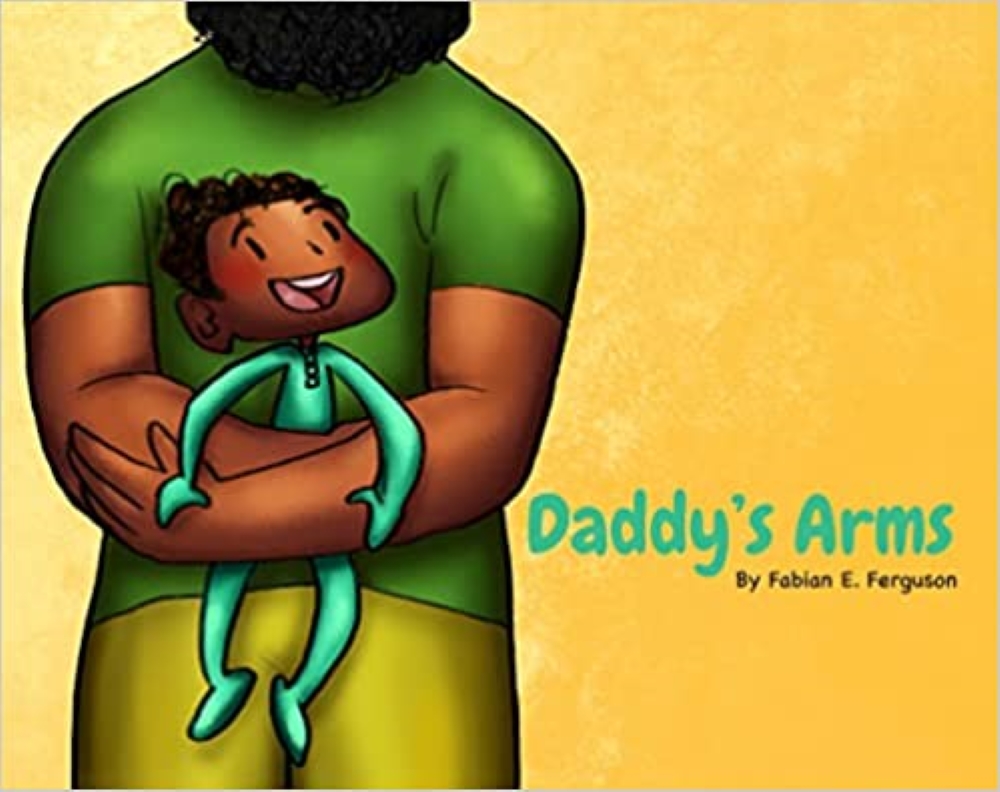 39. Daddy's Arms By Fabian E. Ferguson
Daddy's Arms is a fun children's book that tells the story of a little boy's adorable and amusing everyday interactions with his dad. Whether it's playtime, bath time, or bedtime, this wildly imaginative child has his dad's arms taking center stage for every fantastic new adventure.
40. Some Daddies By Carol Gordon Ekster
Every daddy is different and that makes them even more special! Some daddies teach you about the world. Others attend tea parties. Some help turn blankets into forts. Others hold you steady while you pedal. A book that highlights the bond between daddy and child as they play, learn, comfort, and laugh their way through everyday life.
To read more themed recommendations CLICK HERE
Please follow and like us: