It's never too early to start talking to kids about our planet and environment and ways to take care of the environment. One of the most simple and effective ways is through picture books. These books introduce them to the importance of plants and flowers, trees, clean water, and recycling.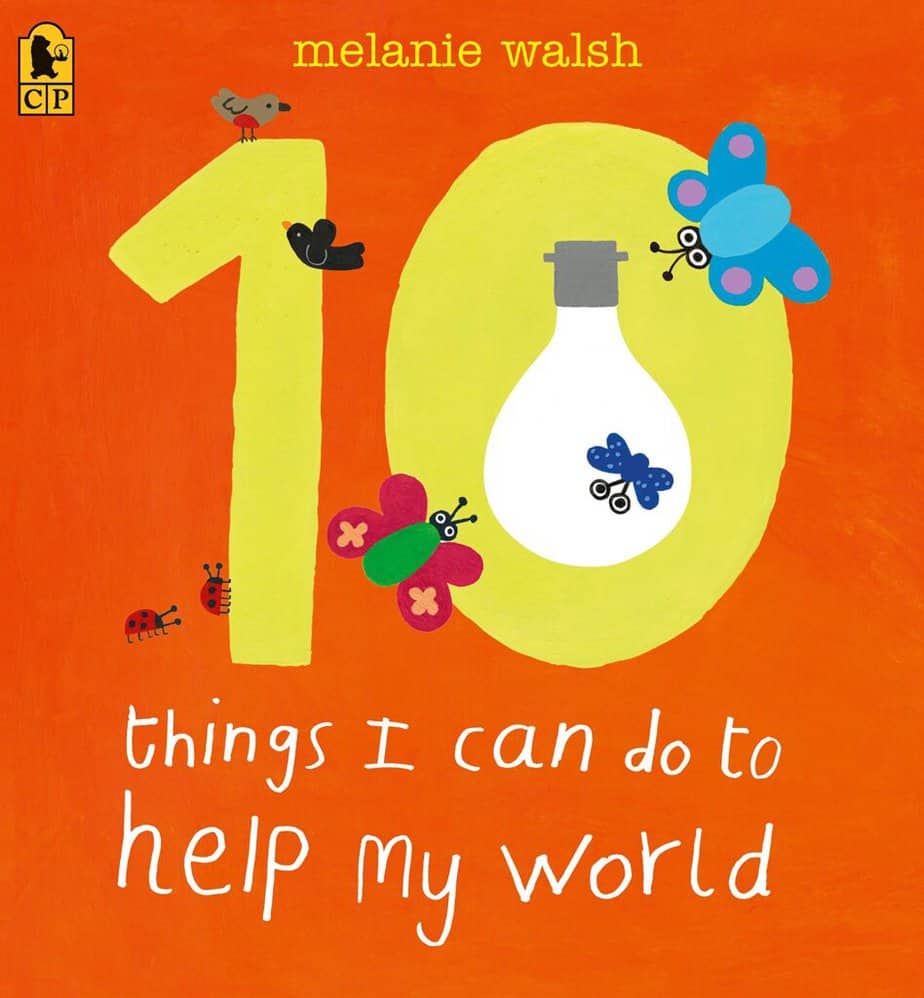 10 THINGS I CAN DO TO HELP MY WORLD BY MELANIE WALSH
Even young children are eager to help the environment and here is a bright, inviting novelty book that offers simple ways to make a difference. Do you remember to turn off the tap while you brush your teeth? How about using both sides of the paper when writing and drawing? Or planting seeds and nurturing the new plants as they grow?
WE ARE WATER PROTECTORS BY CAROLE LINDSTROM AND MICHAELA GOODE
We Are Water Protectors issues an urgent rallying cry to safeguard the Earth's water from harm and corruption. Water is the first medicine. It affects and connects us all. When a black snake threatens to destroy the Earth And poison her people's water, one young water protector takes a stand to defend Earth's most sacred resource.
GREEN GREEN: A COMMUNITY GARDENING STORY BY MARIE LAMBA, BALDEV LAMBA, AND
SONIA SANCHEZ
Green grass is wide and fresh and clean for a family to play in, and brown dirt is perfect for digging a garden. But when grey buildings start to rise up and a whole city builds, can there be any room for green space? The neighbourhood children think so and inspire the community to join together and create a garden for everyone to share in the middle of the city.
THE WATER PRINCESS BY SUSAN VERDE, GEORGIE BADIEL, AND PETER H. REYNOLDS
A young girl dreams of bringing clean drinking water to her African village with its wide sky and warm earth, Princess Gie Gie's kingdom is a beautiful land. But clean drinking water is scarce in her small African village. And try as she might, Gie Gie cannot bring the water closer; she cannot make it run clearer. Every morning, she rises before the sun to make the long journey to the well. Instead of a crown, she wears a heavy pot on her head to collect the water. After the voyage home, after boiling the water to drink and clean with, Gie Gie thinks of the trip that tomorrow will bring. And she dreams. She dreams of a day when her village will have cool, crystal-clear water of its own.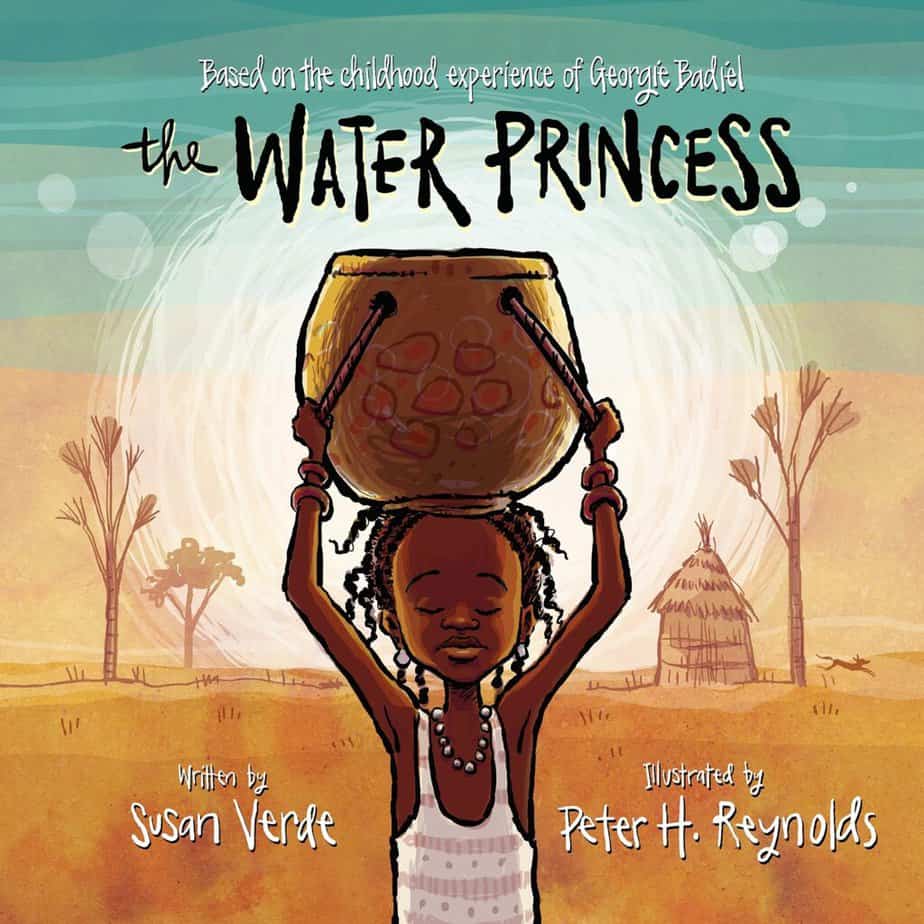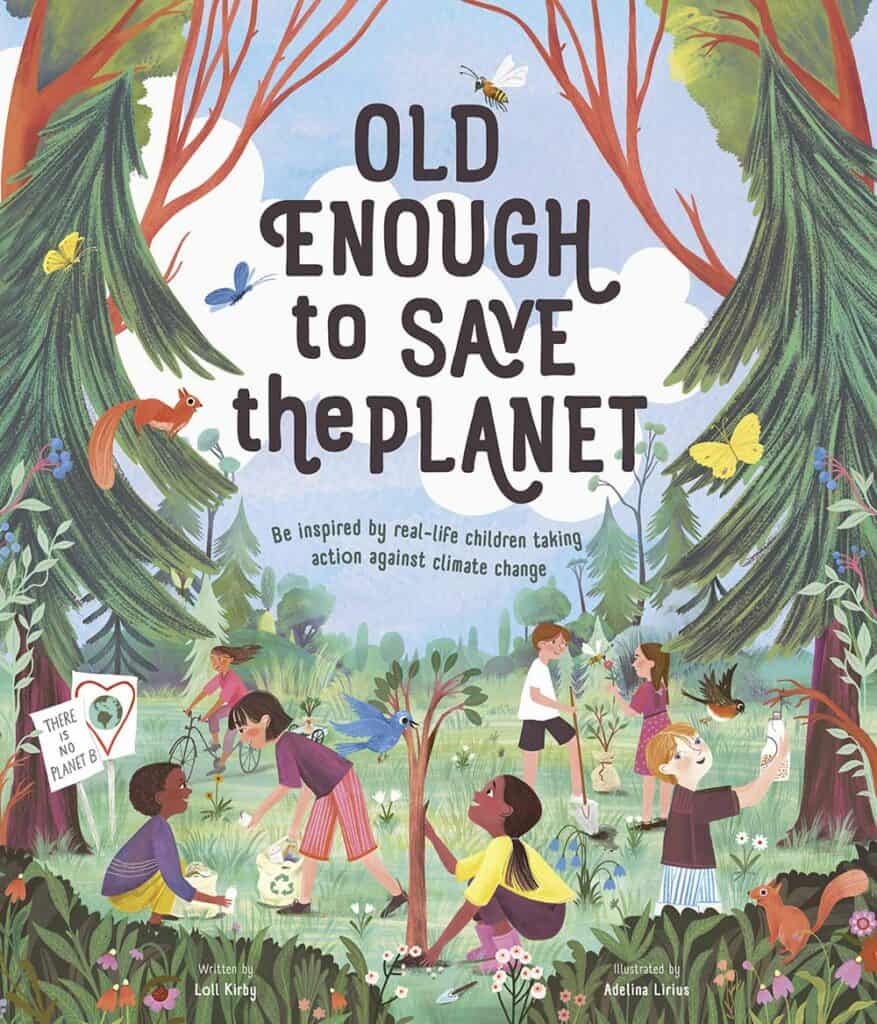 OLD ENOUGH TO SAVE THE PLANET BY LOLL KIRBY
This an inspiring look at young climate change activists who are changing the world and are facing a climate crisis as we've never seen before. And kids around the world are stepping up to raise awareness and try to save the planet. As people saw in the youth climate strike in September 2019, kids will not stay silent about this subject—they're going to make a change. Meet 12 young activists from around the world who are speaking out and taking action against climate change. Learn about the work they do and the challenges they face, and discover how the future of our planet starts with each and every one of us.
ONE PLASTIC BAG: ISATOU CEESAY AND THE RECYCLING WOMEN OF THE GAMBIA BY MIRANDA PAUL
The inspiring true story of how one African woman began a movement to recycle the plastic bags that were polluting her community. Plastic bags are cheap and easy to use. But what happens when a bag breaks or is no longer needed? In Njau, Gambia, people simply dropped the bags and went on their way. One plastic bag became two. Then ten. Then a hundred.The bags accumulated in ugly heaps alongside roads. Water pooled in them, bringing mosquitoes and disease. Some bags were burned, leaving behind a terrible smell. Some were buried, but they strangled gardens. They killed livestock that tried to eat them. Something had to change. Isatou Ceesay was that change. She found a way to recycle the bags and transform her community. This inspirational true story shows how one person's actions really can make a difference in our world.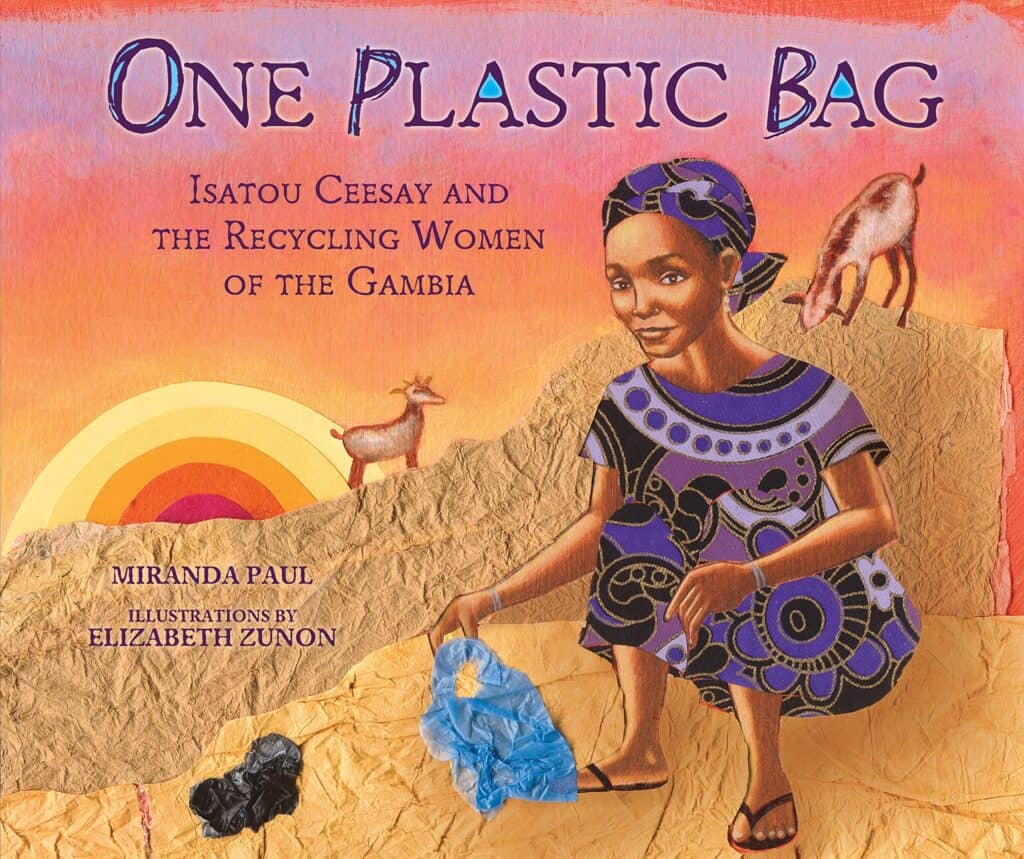 THE TREE LADY BY H. JOSEPH HOPKINS
Katherine Olivia Sessions never thought she'd live in a place without trees. After all, Kate grew up among the towering pines and redwoods of Northern California. But after becoming the first woman to graduate from the University of California with a degree in science, she took a job as a teacher far south in the dry desert town of San Diego. Where there were almost no trees. Kate decided that San Diego needed trees more than anything else. So this trailblazing young woman singlehandedly started a massive movement that transformed the town into the green, garden-filled oasis it is today. Now, more than 100 years after Kate first arrived in San Diego, her gorgeous gardens and parks can be found all over the city. Part fascinating biography, part inspirational story, this moving picture book about following your dreams, using your talents, and staying strong in the face of adversity is sure to resonate with readers young and old.
WANGARIS TREES OF PEACE: A TRUE STORY FROM AFRICA BY JEANETTE WINTER
A paperback picture book based on the true story of Wangari Maathai, an environmental and political activist in Kenya and winner of the Nobel Peace Prize in 2004. As a young girl growing up in Kenya, Wangari was surrounded by trees. But years later when she returns home, she is shocked to see whole forests being cut down, and she knows that soon all the trees will be destroyed. So Wangari decides to do something—and starts by planting nine seedlings in her own backyard. And as they grow, so do her plans. This true story of Wangari Maathai, environmentalist and winner of the Nobel Peace Prize, is a shining example of how one woman's passion, vision, and determination inspired great change.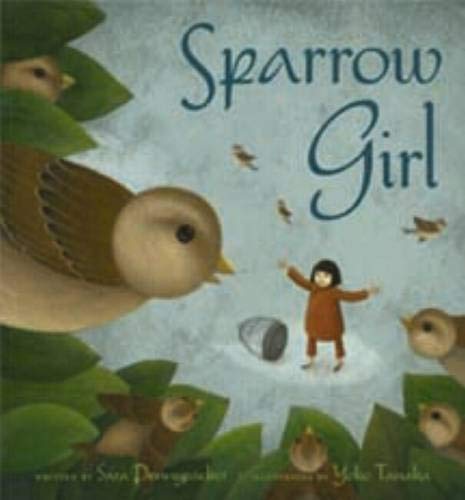 SPARROW GIRL BY SARA PENNYPACKER
Ming-Li looked up and tried to imagine the sky silent, empty of birds. It was a terrible thought. Her country's leader had called sparrows the enemy of the farmers–they were eating too much grain, he said. He announced a great "Sparrow War" to banish them from China, but Ming-Li did not want to chase the birds away.
As the people of her village gathered with firecrackers and gongs to scatter the sparrows, Ming-Li held her ears and watched in dismay. The birds were falling from the trees, frightened to death! Ming-Li knew she had to do something–even if she couldn't stop the noise. Quietly, she vowed to save as many sparrows as she could, one by one.
NOT FOR ME, PLEASE! I CHOOSE TO ACT GREEN BY MARIA GODSEY
Join Luke on his journey to protect what he loves with this engaging children's picture book about sustainability and acting green. After noticing the damage caused to the environment and animals due to trash and waste, Luke decides to take action. He believes he can have a big impact on the world around him and invites his readers to join him! Using his phrase, 'Not for me, please!' Luke role models how children can harness their inner super-hero and help protect the environment. He introduces the concept of Recycle, Reduce, and Reuse through relatable examples children can understand. The rhyming story is catchy and the illustrations are captivating.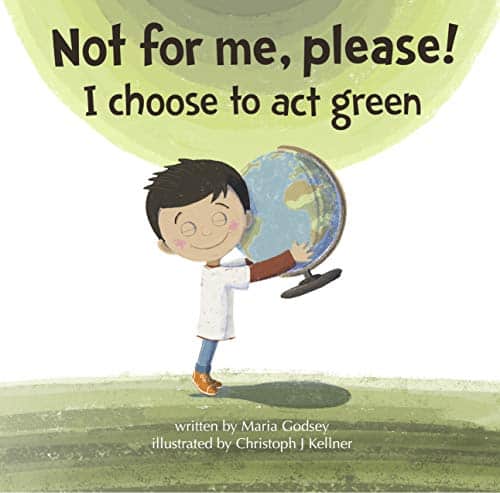 A PLANET FULL OF PLASTIC AND HOW YOU CAN HELP BY NEAL LAYTON
Everything is made of stuff. Some things are made of paper, like this book. And some things are made of PLASTIC. If you look around you, plastic is everywhere. Even in places where it's not meant to be. If it drops to the ground, it doesn't rot away – it sticks around forever. Our world is drowning in plastic, and it's a big problem. Neal Layton is here to explain where the plastic comes from, why it doesn't biodegrade, and why that's dangerous for animals and humans alike. But he's also FULL of ideas for how you can help! From giving up straws in juice cartons to recycling all we can and taking part in a beach clean, A Planet Full of Plastic will get young readers excited about how they can make a difference to keep Planet Earth happy.
SOMEBODY SWALLOWED STANLEY BY SARAH ROBERTS
Everybody has a taste for Stanley, but he is no ordinary jellyfish. Most jellyfish have dangly-gangly tentacles, but Stanley has two handles. Other jellyfish have a magical glow, but Stanley has stripes. A powerful message about plastic pollution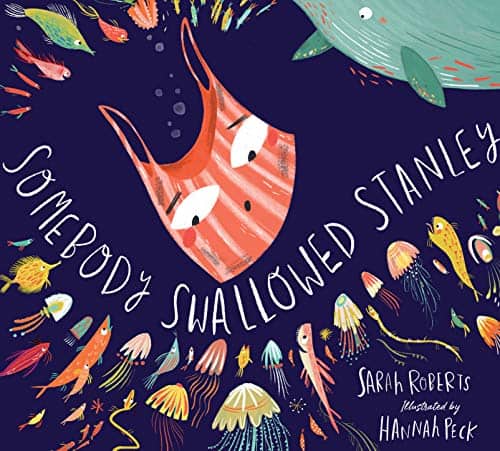 WHAT A WASTE! BY JESS FRENCH
This educational book will teach young budding ecologists about how our actions affect planet Earth and the big impact we can make through the little things we do. Did you know that every single plastic toothbrush ever made still exists? Or that there is a floating mass of trash larger than the USA drifting around the Pacific Ocean? It is not all bad news though. While this is a knowledge book that explains where we are going wrong, What a Waste also shows what we are getting right! Discover plans to save our seas. How countries are implementing green projects worldwide, and how to turn waste into something useful. The tiniest everyday changes can make all the difference to ensure our beautiful planet stays lush and teeming with life.
THE ADVENTURES OF A PLASTIC BOTTLE BY ALISON INCHES
Learn about recycling from a new perspective! Peek into this diary of a plastic bottle as it goes on a journey from the refinery plant, to the manufacturing line, to the store shelf, to a garbage can, and finally to a recycling plant where it emerges into it's new life as a fleece jacket! Told from the point of view of a free-spirited plastic bottle, kids can share their daily experiences and inner thoughts about the bottle through their personal journals. The diary entries will be fun and humorous yet point out the ecological significance behind each product and the resources used to make it. Readers will never look at a plastic bottle the same way again!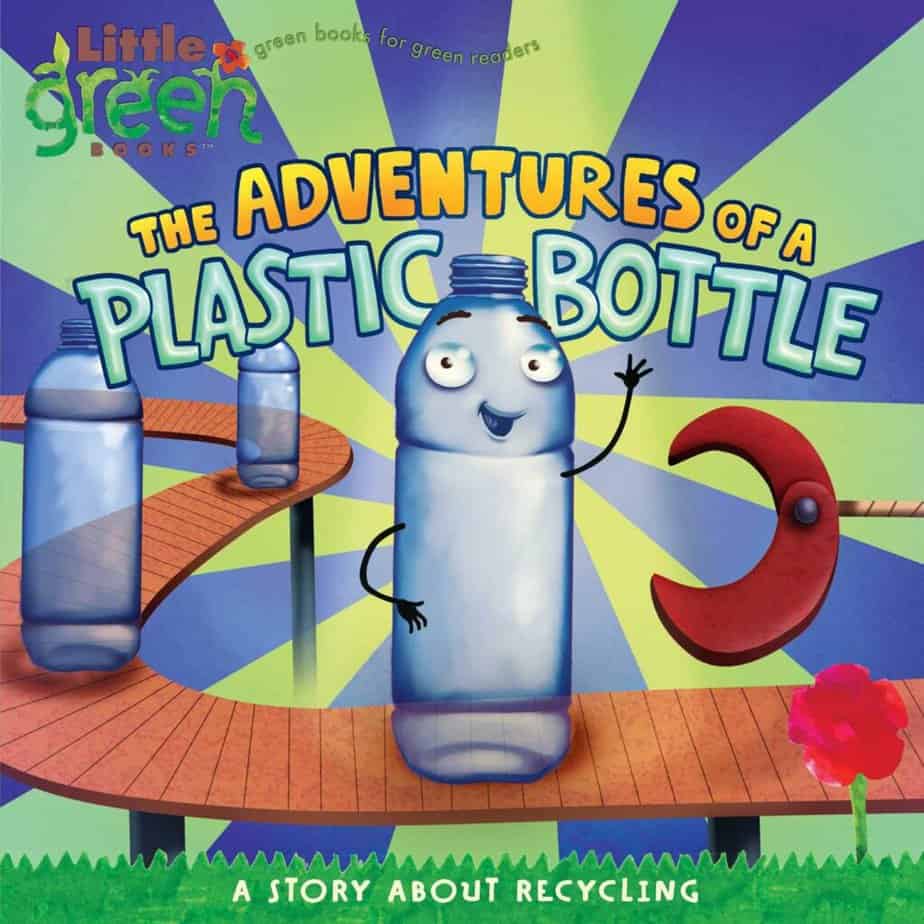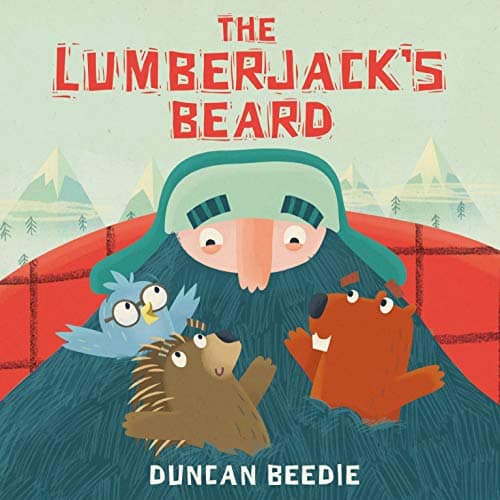 THE LUMBERJACK'S BEARD BY DUNCAN BEEDIE
Every day, Jim Hickory the lumberjack heads into the forest with his trusty axe and chops down trees. Unfortunately, all sorts of creatures lose their homes in the process, so Jim gives them a home in his beard – until one day it all just gets too much. Time for Jim to come up with a better solution! A story with a green message.
DEAR EARTH BY ISABEL OTTER
When Tessa writes a love letter to the Earth, it's the beginning of a glorious adventure. She blows bubbles with whales, soars with birds and joins in with the noisy rainforest hullabaloo! Tessa wants everyone to know how special our planet is. She believes that there is a chance to save the Earth if enough of us share the message.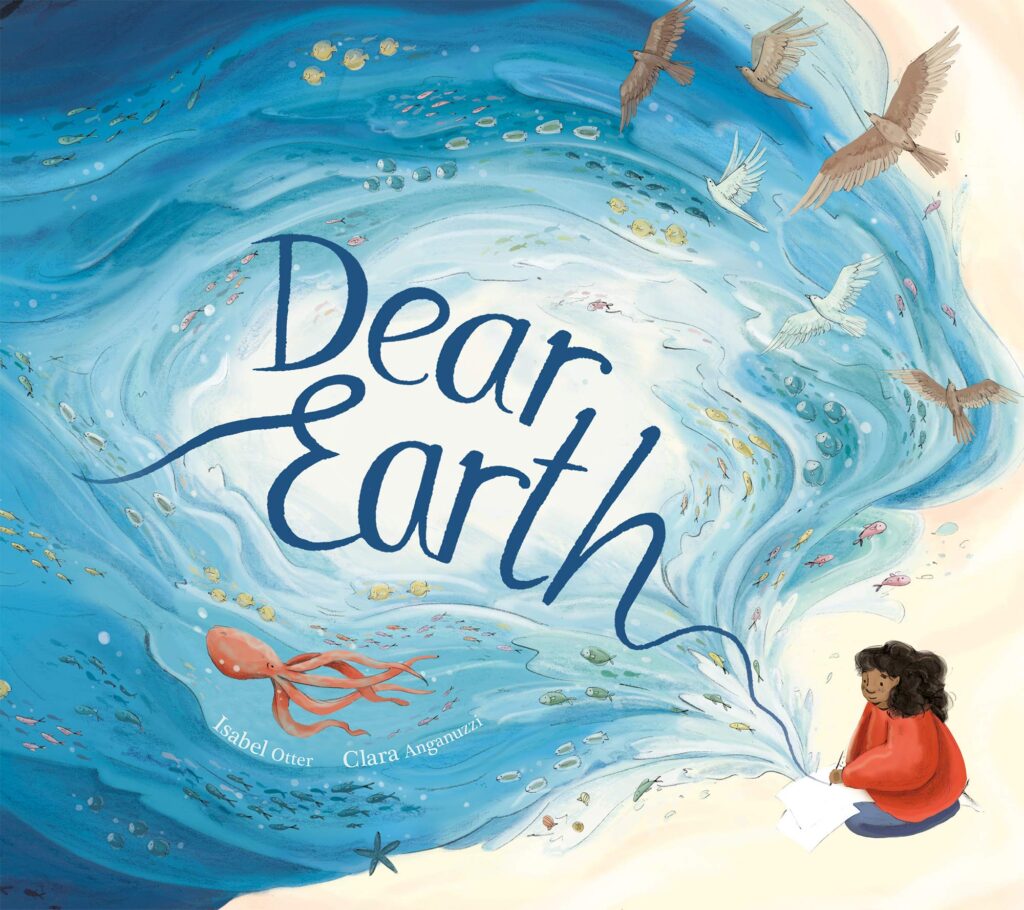 THE BEAR IN THE STARS BY ALEXIS SNELL
'There was once a bear, a great, white bear – Queen of Beasts. But over the years the ice disappeared, slipping away like sand through an hourglass. Slowly, slowly, one by one, the other animals moved on.' The great bear has no choice but to leave her snowy realm to search for food, friends and a new home. She soon discovers a world that is growing hotter whilst hearts grow colder – until one small act of kindness changes everything. The Bear in the Stars is a heartwarming and inspiring story about the power of kindness.
BUY STUFF: CURIOUS EVERYDAY STUFF THAT HELPS OUR PLANET BY MADDIE MOATE
A collection of extraordinary stories about STUFF. Do you ever wonder where your stuff comes from, and what happens to it when you're finished with it? Did you know that you can make paper out of elephant poo? And plastic packaging out of seaweed? And did you know that if you throw away an old T-shirt, it can take 200 years to break down?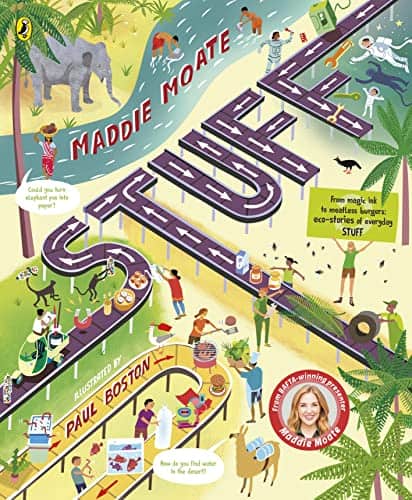 GO GREEN HOME BY PINTACHAN
Push, pull, slide . . . and help protect our planet with simple actions around your home in this interactive board book from the Go Green! series The Go Green! series gives young ones an early introduction to eco-awareness by highlighting simple actions we can all do at home. Find out how we make our homes more Earth-friendly by conserving water, recycling, and composting. With tabs to slide and things to hide, going green has never been so much fun!
MARJORY SAVES THE EVERGLADES BY SANDRA NEIL WALLACE
Marjory Stoneman Douglas didn't intend to write about the Everglades but when she returned to Florida from World War I, she hardly recognized the place that was her home. The Florida that Marjory knew was rapidly disappearing—the rare orchids, magnificent birds, and massive trees disappearing with it. Marjory couldn't sit back and watch her home be destroyed—she had to do something. Thanks to Marjory, a part of the Everglades became a national park and the first park not created for sightseeing, but for the benefit of animals and plants. Without Marjory, the part of her home that she loved so much would have been destroyed instead of the protected wildlife reserve it has become today.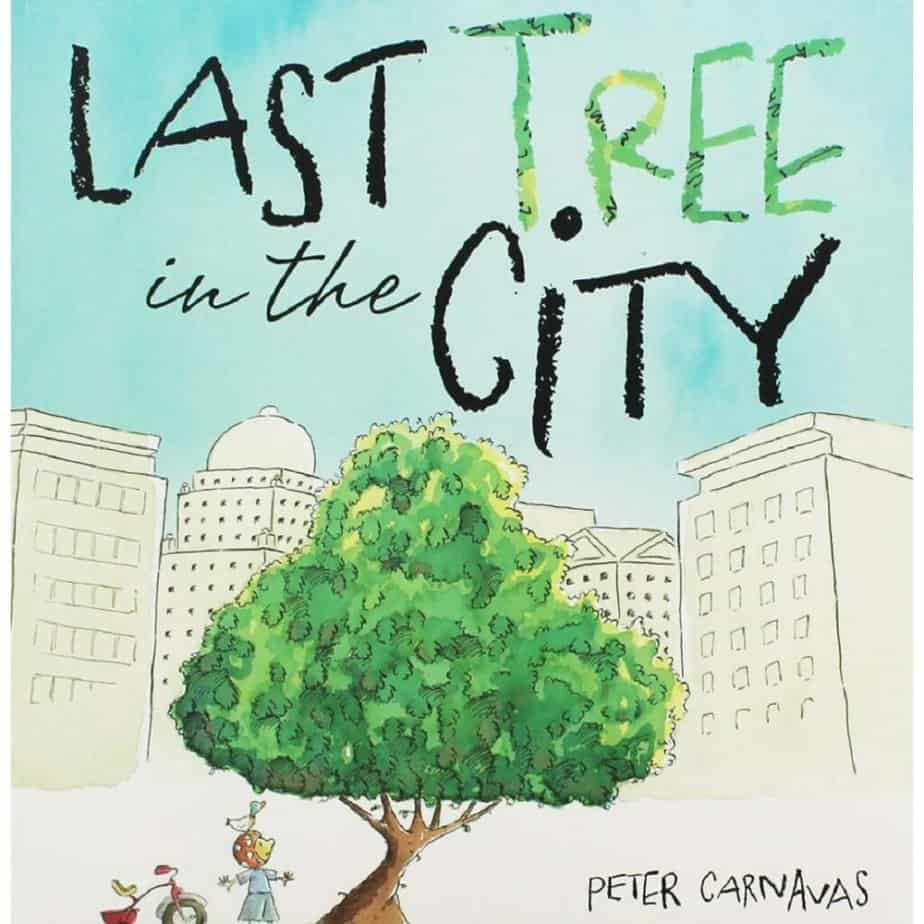 LAST TREE IN THE CITY BY PETER CARNAVAS
Edward is sad after he finds the last tree in the city is no longer standing. After some reflection, he finds a way to make things better. A poignant tale about the environment and the way children relate to its beauty.
COMPOST STEW: AN A TO Z RECIPE FOR THE EARTH BY MARY MCKENNA SIDDALS
From apple cores to zinnia heads, readers will discover the best ingredients for a successful compost pile! Kids everywhere are knowledgeable about the environment and climate change. Not only is composting becoming more common in households and residential gardens, but many school gardens feature compost piles, too. But how do you start a compost pile? What's safe to include?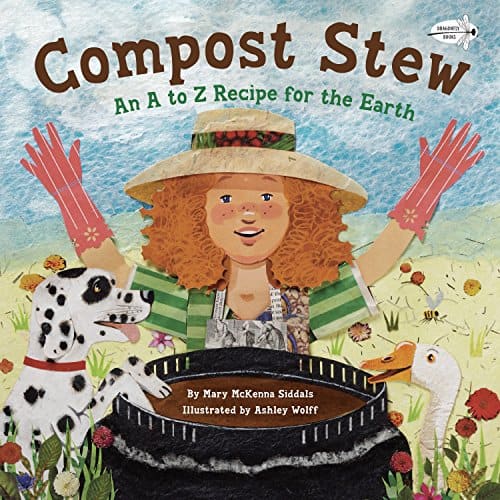 TIDY BY EMILY GRAVETT
Pete the badger likes everything to be neat and tidy at all times, but what starts as the collecting of one fallen leaf escalates and ends with the complete destruction of the forest! Will Pete realise the error of his ways and set things right? Lush foliage and delightful characters abound in this cautionary tale of overenthusiastic neatness that delivers its message of environmental preservation with subtlety and humour.
DON'T LET THEM DISAPPEAR 12 ENDANGERED SPECIES ACROSS THE GLOBE BY CHELSEA CLINTON
a beautiful book about the animals who share our planet and what we can do to help them survive. Did you know that blue whales are the largest animals in the world? Or that sea otters wash their paws after every meal? The world is filled with millions of animal species, and all of them are unique and special. Many are on the path to extinction.
THE MESS THAT WE MADE BY MICHELLE LORD
The Mess That We Made explores the environmental impact of trash and plastic on the ocean and marine life, and it inspires kids to do their part to combat pollution. Simple, rhythmic wording builds to a crescendo ("This is the mess that we made. These are the fish that swim in the mess that we made.") and the vibrant digital artwork captures the disaster that is the Great Pacific Garbage Patch. Children can imagine themselves as one of the four multi-ethnic occupants of the little boat surrounded by swirling plastic in the middle of the ocean, witnessing the cycle of destruction and the harm it causes to plants, animals, and humans. The first half of the book portrays the growing magnitude of the issue, and the second half rallies children and adults to make the necessary changes to save our oceans. Facts about the Great Pacific Garbage Patch, ocean pollution, and how kids can help are included in the back matter.
KENYA'S ART BY LINDA TRICE
Kenya's class is on spring vacation and their teacher asked them to write a report about how they spent their time. But vacation is almost over and Kenya hasn't done anything worth noting. A late visit to a museum's recycling exhibit and a walk through her neighbourhood with her daddy inspire Kenya to use her old, broken toys and other items to make art with her family. Now she's prepared to teach her whole class how to Recycle! Reuse! Make Art!
THE TANTRUM THAT SAVED THE WORLD BY MEGAN HERBERT
Sophie is astounded as a series of endangered animals arrive at her home – but where else are they to go? As Sophia hears their stories, she learns that this is her fight, too and discovers the power of collective action, the strength of her own voice, and how all of us are stronger together.
UNO'S GARDEN BY GRAEME BASE
When Uno arrives in the forest one beautiful day, there are many fascinating and extraordinary animals there to greet him and one entirely unexceptional Snortlepig. Uno loves the forest so much, he decides to live there. But, in time, a little village grows up around his house. Then a town, then a city and soon Uno realizes that the animals and plants have begun to disappear.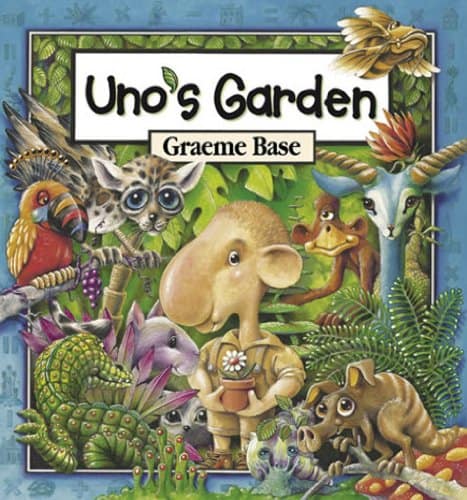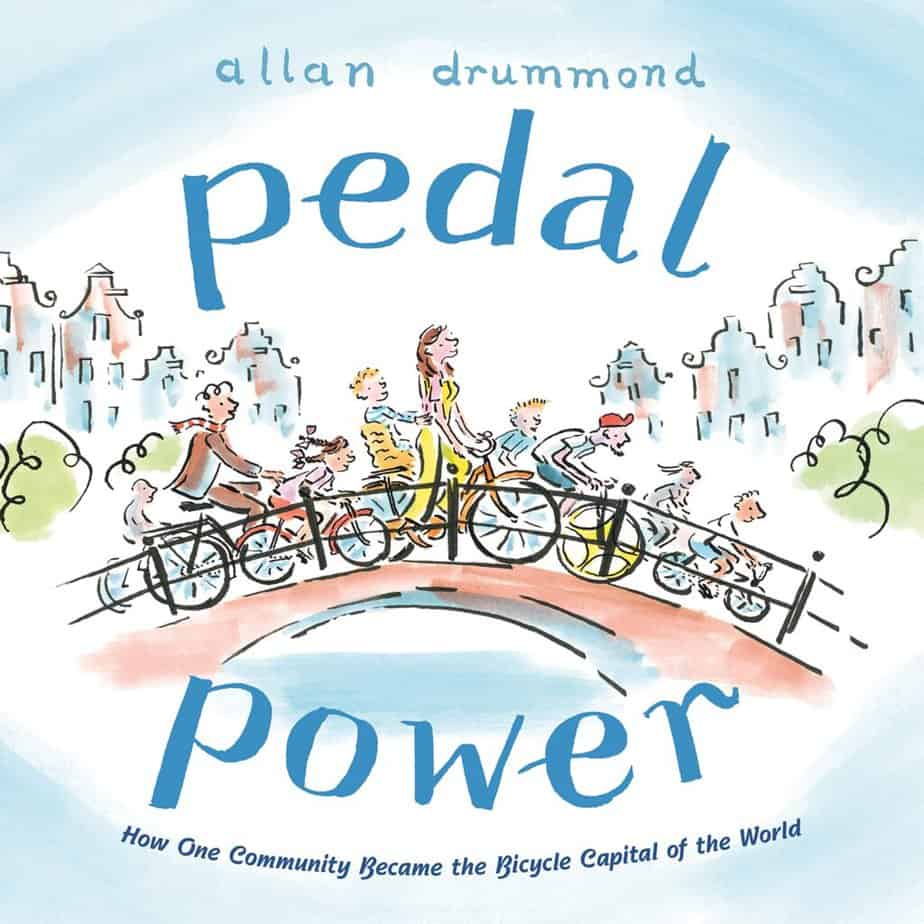 PEDAL POWER BY ALLAN DRUMMOND
Fifty years ago, Amsterdam was so crowded with vehicles that bicyclists could hardly move but mums and kids relied on their bikes to get from place to place. What could they do? Their actions made Amsterdam the bicycle capital of the world!
THE GREAT KAPOK TREE BY LYNNE CHERRY
One day, a man exhausts himself trying to chop down a giant kapok tree. While he sleeps, the forest's residents, including a child from the Yanomamo tribe, whisper in his ear about the importance of trees and how "all living things depend on one another"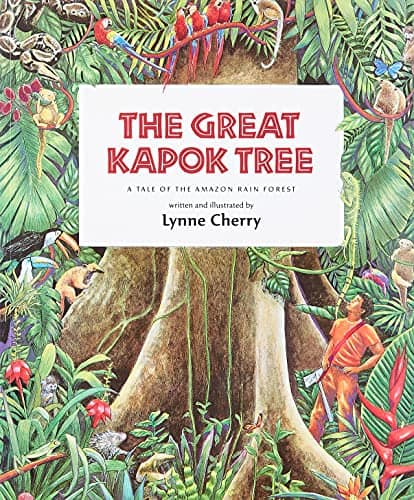 To read more theme-based books Click Here
Please follow and like us: