BOOK NAME: THE TRUTH ABOUT POOP
AUTHOR: SUSAN E. GOODMAN
ILLUSTRATOR: ELWOOD H. SMITH
PUBLISHER: SCHOLASTIC
PAGES: 50
AGE RECOMMENDED: 5+
A detailed non-fiction book that gives detailed information about poop. This book is full of intriguing, gross, and bizarre facts about animal and human excrement, ranges from T rex dung Insects to the evolution of toilet paper. The book is categorised into three parts:
What are poop and different types of poop?
The ABCs of elimination
Useful poop
The book starts with a simple explanation about poop and why we poop. It also gives different facts about poop colours and how an animal can sense their prey using the poop. It also talks about how each animal poops to their poop duration.
Do you know Bears don't poop during their hibernation? Their bodies create an internal plug made from faeces, old cells and hair that prevents pooping. Goose poops once every 12 minutes. Llama has separate bathroom areas in the field and they take turns to pee or poop. Female salamander smells male's salamander poop and decides whether its fit for mating.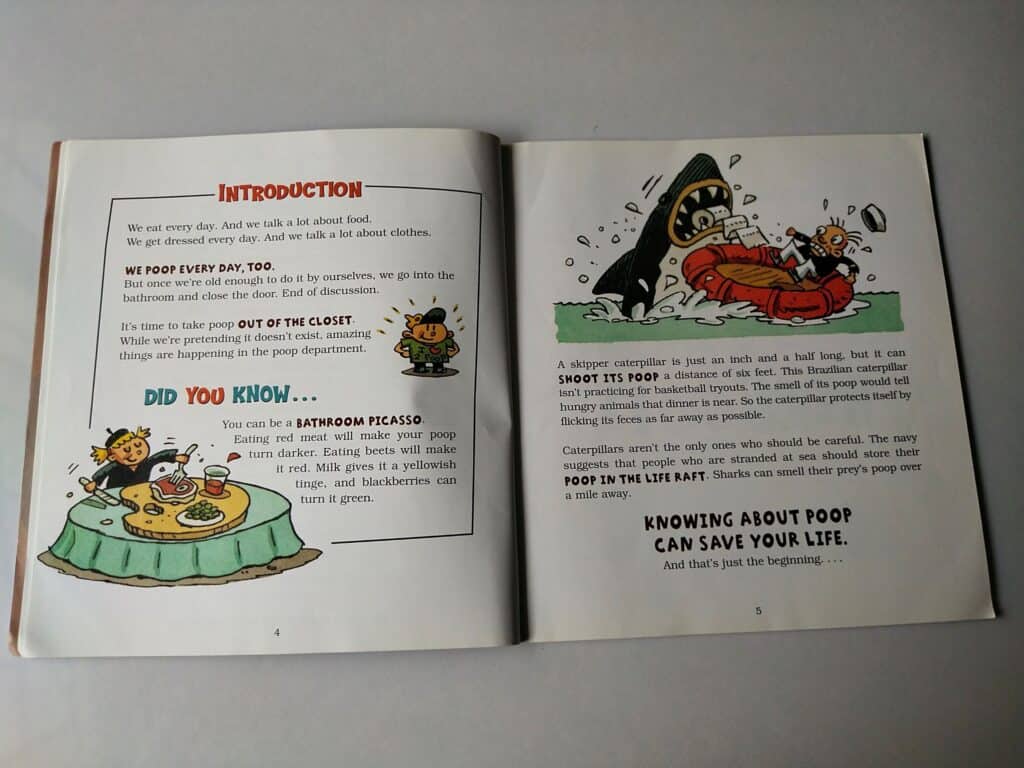 Some insects, like a crab spider, Jager, Termites, use their poop to attract animals.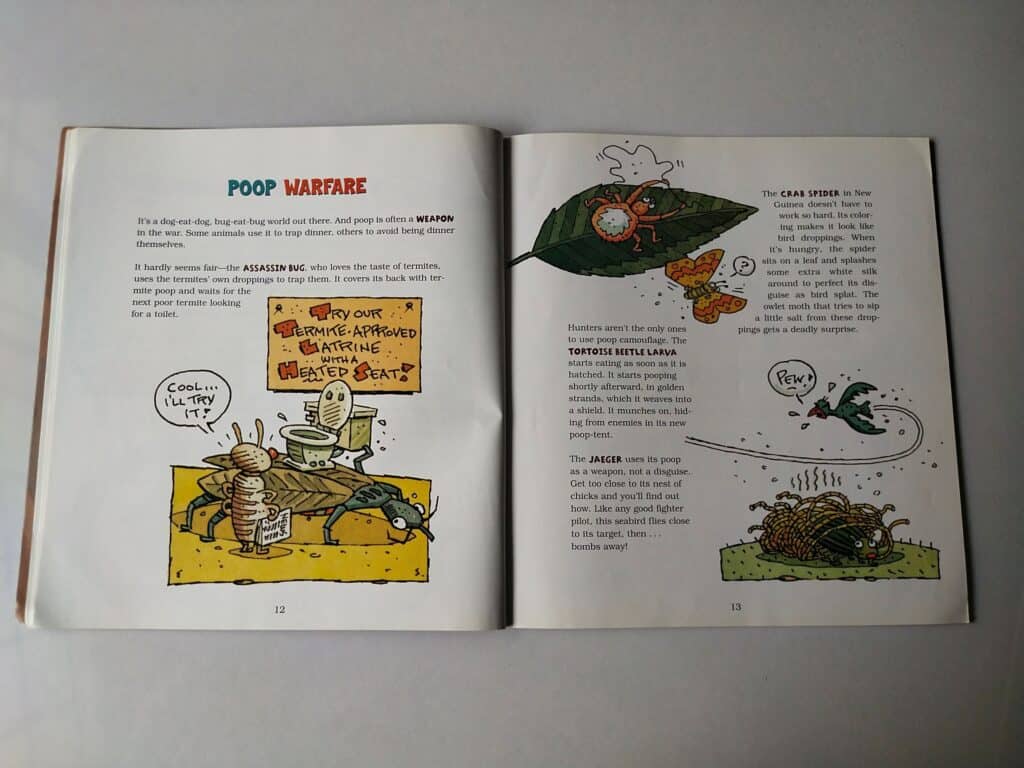 This book talks in detail about the history of the toilet. We are using a very convenient toilet with a flush—do you know what happened before 100years?
Earlier, there were no toilets yet people were having a separate place to clear their waste. The flush toilet was designed in 1596, but it didn't become a success, as there was no plumbing done in any building. People were using chamber pots or in long shutes that get emptied in a river. The fully-fledged toilet came into force in 1850. The toilets are still improving and people are designing smart toilets now.
Another problem faced by people was how to wipe the butt after pooping. They were using leaves, stones, moss, snow, coconut husks, cobs, paper. As the paper was popular in the 1700s, By 1890, scot paper company sold the first toilet paper in a roll and it's a huge hit until now. Americans and Japanese use lots of toilet paper. Indians and Arabs prefer water to clean over toilet paper.
Do you know Children in the Andes mountain grow faster by staying in poop and pee on their mother's sling? Also, soldiers are taught to sleep on dried cow's dung as a part of survival skills.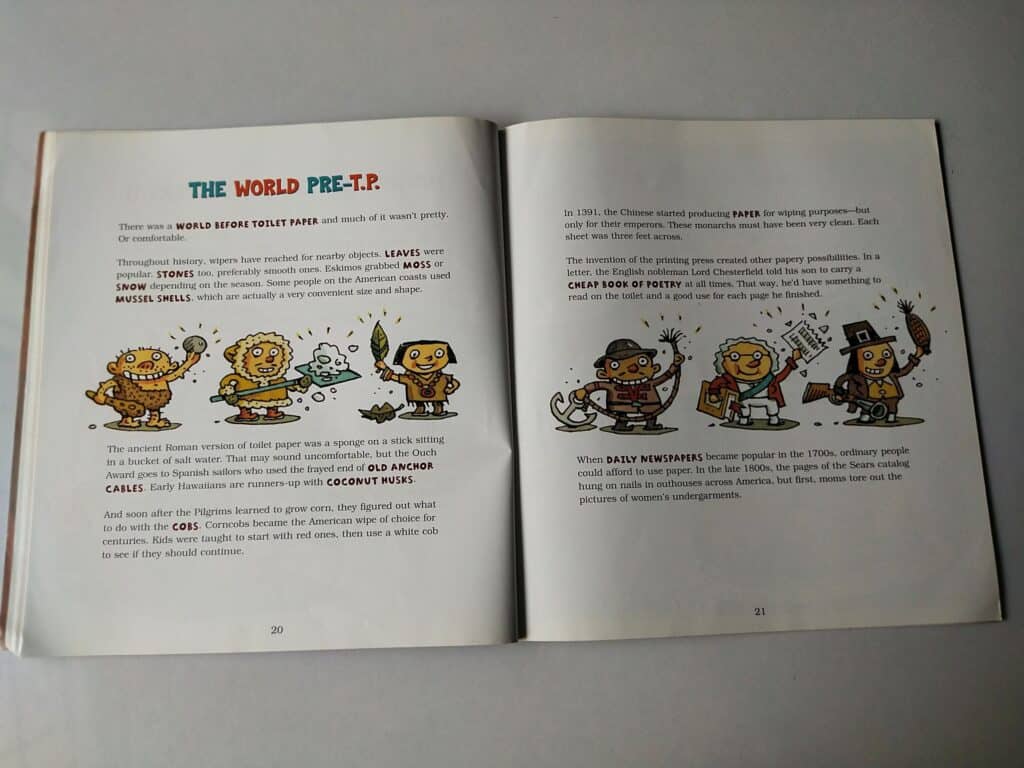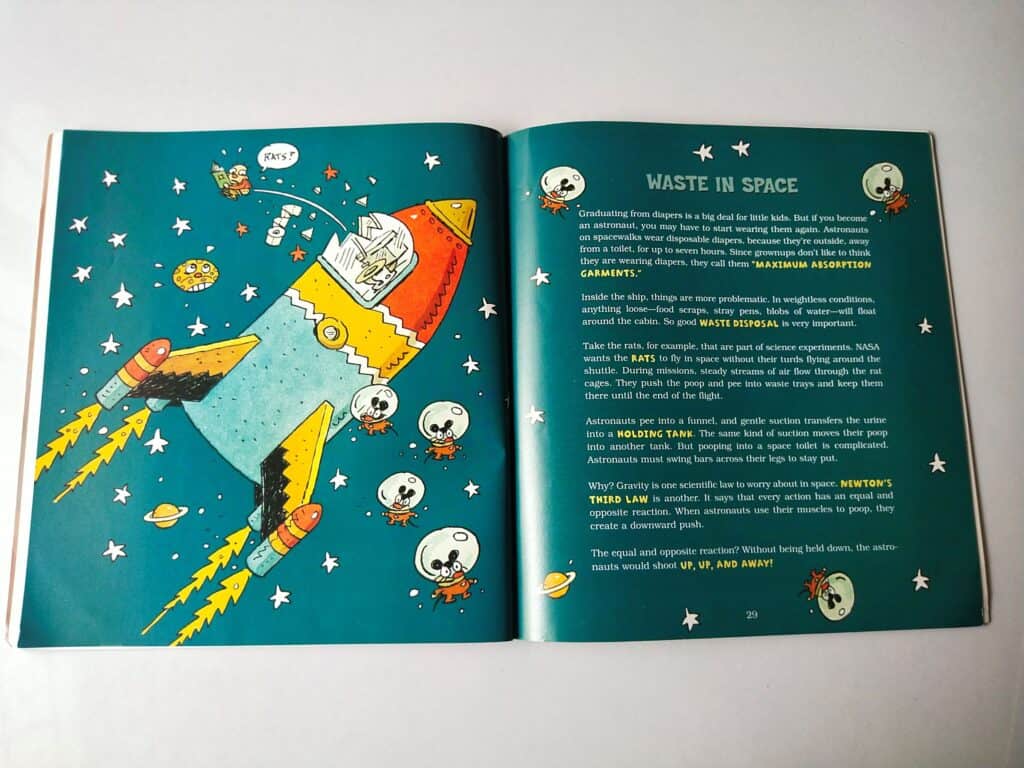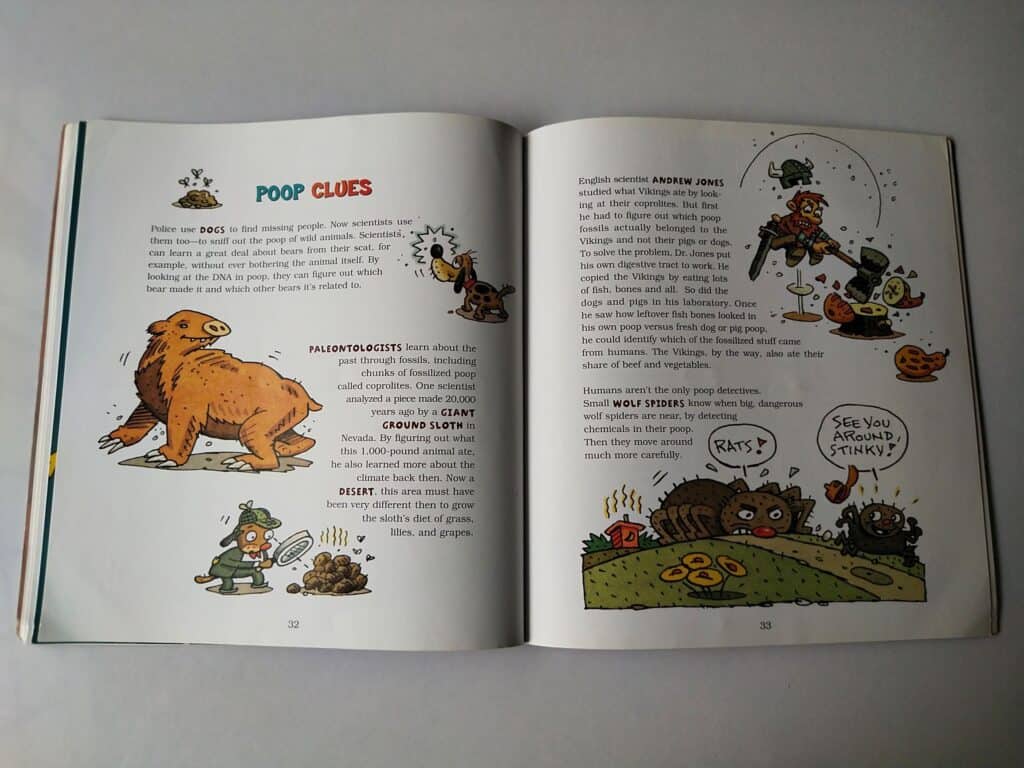 This book is a bomb of information about Poop and everything is covered for a poop-obsessed kid. This information was so new for me and I was amazed how gross has evolved into a better thing now. I was amazed to know that even animal poop can be used in medicine or as a gift souvenir.
This book will serve as a poop reference book in our home library.
To read more book reviews CLICK HERE
Please follow and like us: