Still, wondering, this post is about Poop? Yes, you read it right, it's 101 information about Poop. These are a few non-fiction books about Poop we loved reading and these books are so simple and loved by Nathan. I never knew the grossest information about poop would be loved by kids. A brief review of each book, along with a few quirky information I am sharing below.
1. WHAT IS POO? BY USBORNE PUBLISHER
What is poo? Does everyone do it? And where does it all go? The answer to all poop-related questions is there in this interactive lift-the-flap book from Usborne publishers. This 12-page-board book has a bomb of information that are even new to an adult. This book is perfect to introduce to a 2.5+ old toddler, also a kid, who is beginning their potty training.
You can read the detailed review CLICK HERE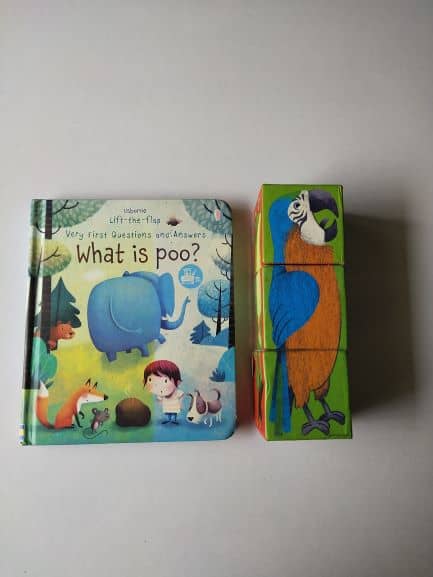 2. THE POOP BOOK BY TEJASWINI APTE-RAHM AND SUJATHA PADMANABHAN
This book has interesting information about them and also about their poop. Each animal has a different way of pooping and some animals use that poo for different reasons. Most animals use Poo to mark their territory and to save themselves from danger. Jump in to discover in detail about POOP! And don't forget to pause and think about God's wonderful creation and how he created every single living being so thoughtfully.
You can read the detailed review CLICK HERE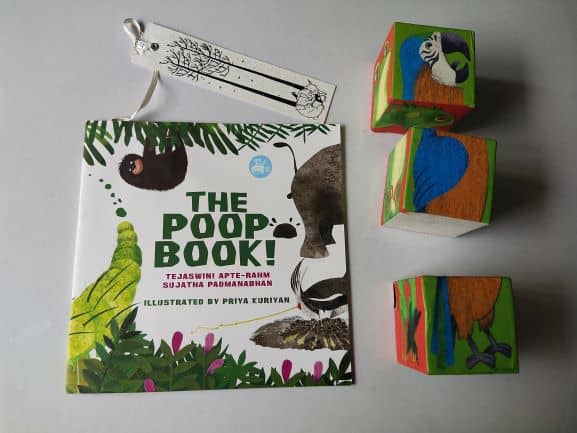 3. EVERYBODY POOS BY TARO GOMI
All living creatures do different sorts of poo. Some are different colours, others have different smells or sizes. Some do it on land, some poo in water Some, like us, poo in a toilet, or in a potty, or in their nappies. A perfect book to talk about potty training and why it's important to use the toilet.
You can read the detailed review CLICK HERE
4. WHAT DO THEY DO WITH ALL THE POO BY JANE KURTZ
You visit a zoo and ever wondered what will they do with all the animal poo? If no: Welcome to the wonderful world of poo and learn new information along with us. Detailed information is given about most of the animal poo and also you get to know how each animal's poo is different and how they are buried, sniffed, squirted, weighed, and even thrown.
You can read the detailed review CLICK HERE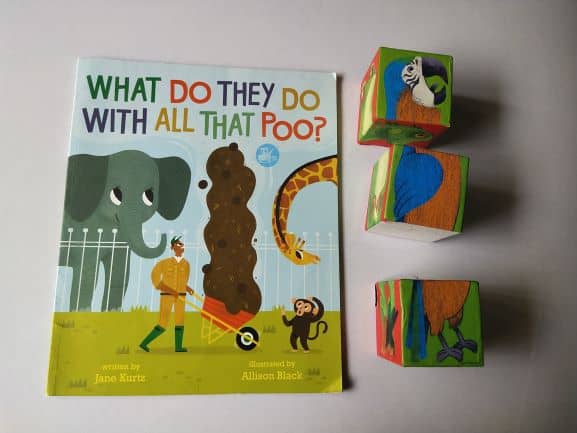 5. THE TRUTH ABOUT POOP BY SUSAN E. GOODMAN
A detailed non-fiction book that gives detailed information about poop. This book is full of intriguing, gross, and bizarre facts about the animal and human excrement, ranges from T-rex dung Insects to the evolution of toilet paper. This book is a bomb of information about Poop and everything is covered for a poop-obsessed kid.
You can read the detailed review CLICK HERE
6. PIGEON POO BY ELIZABETH BAGULEY
This story reminds me of our residential surroundings, where a flock of pigeons reside. We are surrounded by them and their poop is everywhere. There's a clean town and the residents are happily travelling everywhere until a pigeon decided to visit the city. The pesky pigeon decided to poop all around the city like rain and the residents decided to catch the pigeon. They kept a lot of traps and a pigeon was escaping it, and one day they built a huge machine to catch it. Will they catch the bird?
You can read the detailed review CLICK HERE
I never knew motherhood would make me write about poop, and here I am pulled off writing one. Let me know your poop encounter with your kid.
To read more theme-based books, CLICK HERE
Please follow and like us: