Among the growing pandemic, we are celebrating our 73rd Independence day. We knew the history of our freedom struggle and how our freedom fighters fought with the British to get back our India. We hoist our flag on Independence Day in August and Republic Day in January and watch the magnificent parade. Are we going to teach our kids about the same routine or help them to understand India differently?
India is culturally diverse and it's surrounded by lots of heritage. I am jotting a few books that will help our kids to know about India and how secular it is. The purpose of this post is not to understand Independence Day (they will learn as part of their academic) It's basically to understand the diversification of India. I am adding a few books that will cover famous monuments, famous leaders, the culture, the festivals of India.
1. BREAKFAST OF INDIA BY KUTUKI BOOKS
India is known for numerous taste foods. This book introduces kids to different foods from different states. From Kerala's Puttu Kadala to Siddu in the Himachal, from the Bengali Luchi dunked in Alu Torkari to the gravy laden Ros Omelette in Goa you can find diverse foods. The age recommended for this book is 3+.
2. NEW YEARS OF INDIA BY KUTUKI BOOKS
Apart from the English new year that is celebrated on January first: each state in India celebrates the new year according to their calendar. For instance, I am from Tamilnadu and we celebrate Tamil new year on April 14. This book covers almost all new year and is a beautiful book to introduce different cultures for our kids. The age recommended is 5+
3. DISCOVER INDIA BY SONIA MEHTA
The Discover India series will take you on a grand tour of all of our country's states. Join the adorable Pushka and Mishki and the wise and witty Daadu Dolma as they traverse the length and breadth of India. The age recommended is 4+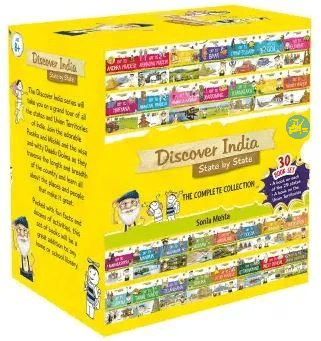 4. DK FIND OUT- MONUMENTS OF INDIA
The book is filled with colourful, real pictures of Monuments from all over India and a lot of useful information about them. The age recommended is 5+, but we can read aloud a few pages for younger kids.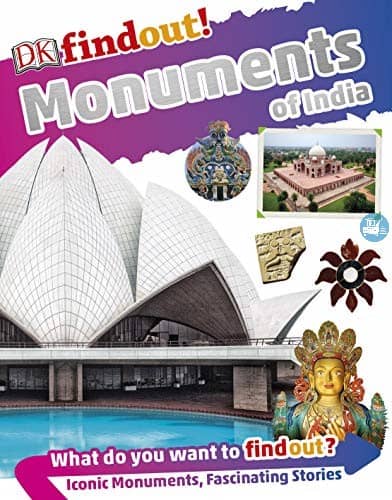 5. THE BIG LITTLE NATURE BOOK BY
NIKHIL DEVASAR
A series of five books that talk exclusively about India's Flora and fauna. A beautiful non-fiction book with 3+ kids and can be used for older kids to know about India more. The series has Birds, Animals, Bugs and butterflies, Trees and Garden Flowers.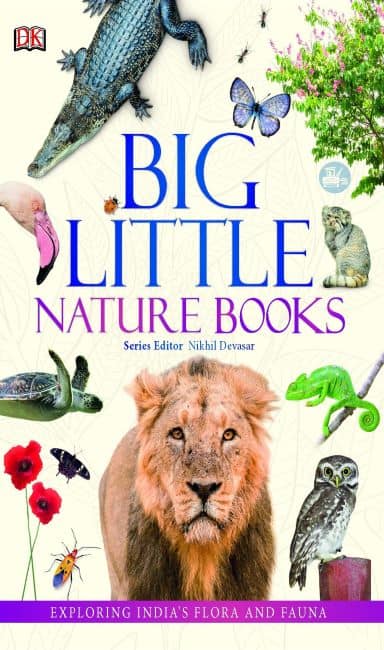 6. DK FIND OUT- WOMEN OF INDIA
Women in India are warriors and fighters, political leaders, writers, artists, and sportspersons. From running the country, climbing the highest mountain, defending India at its borders, to fighting for equal rights and opportunities, they have done it all. This book is an exploration into the world of women and how it shaped the woman and girls of today. The age recommended is 6+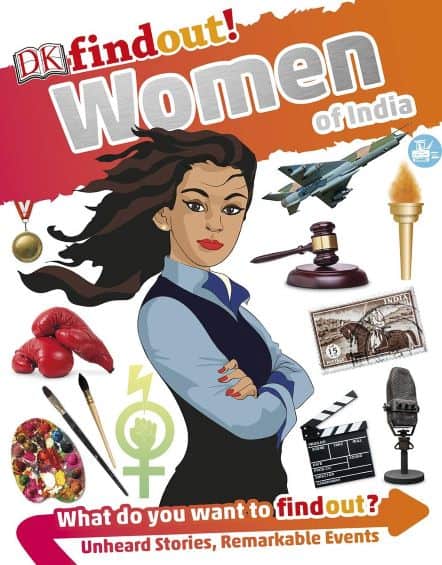 7. 100 INDIANS WHO MADE HISTORY: MEET THE PEOPLE WHO SHAPED MODERN INDIA
100 Indians Who Made History is packed with true-life stories. It is a tour of Indian history, acquainting readers with people such as Aryabhatta, Chandragupta Maurya, Mahatma Gandhi, Rani Lakshmi Bai, Sachin Tendulkar, celebrating the people who made their mark and changed the way we live. From India's greatest musicians, artists and scientists to the most influential political leaders, thinkers and writers – find out who changed India and how they did it. Age recommended 8+
8. MY GANDHI STORY BY TULIKA PUBLISHERS
A warli-inspired story about the life of Mahatma Gandhi. There are recurring motifs of buying a ticket and going on a journey by ship and by train, of physical work, the capturing of a moment. Everything is given in a pictorial way and a good read for 5+ kids.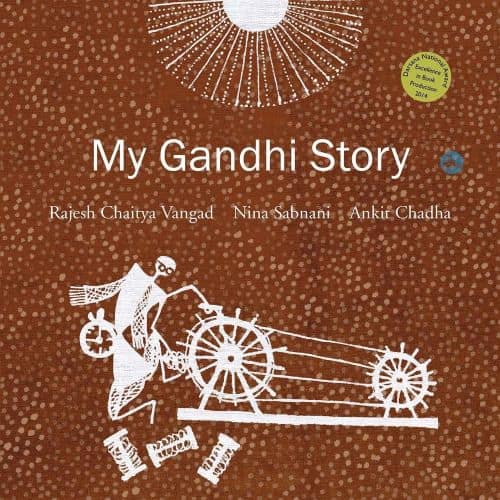 9. EXCUSE ME, IS THIS INDIA? BY TARA BOOKS
A beautiful book that captures the surreal cacophony of places, people, and creatures that make up India. Even if one has no knowledge of India, the illustrations and the story are adorable and entertaining. A beautiful read for 5+ kid.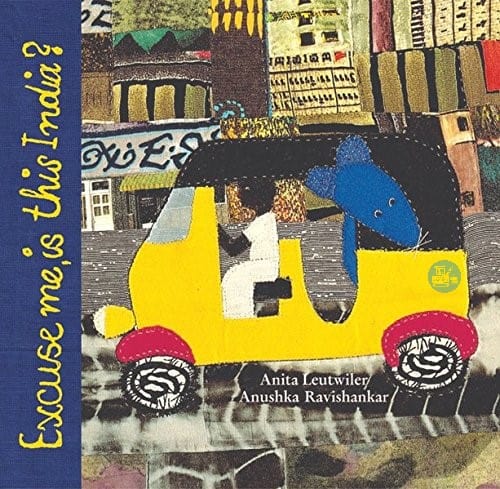 10. A TO Z OF INDIA BY INDIGROW KIDS
A wonderful snapshot of India on every page, a story in every letter, this book helps your little ones explore and grow with India. Take your little ones on a magical journey to India as they learn the alphabet. A beautiful read for 2.5+ kid.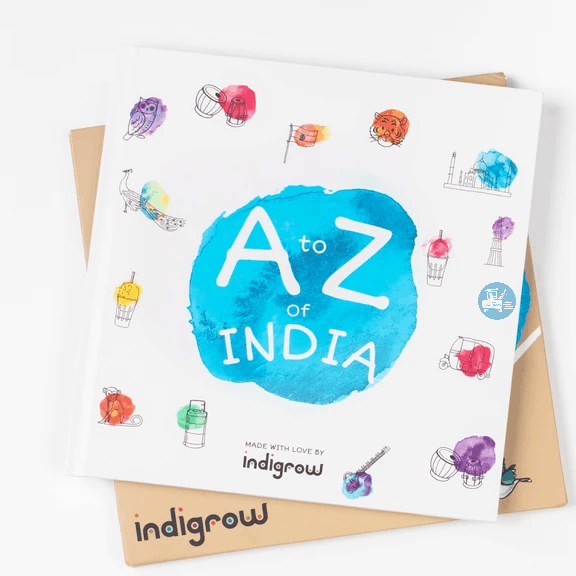 11. LITTLE PEOPLE, BIG DREAMS- MAHATMA GANDHI
As a young teenager in India, Gandhi led a rebellious life and went against his parents' values. But as a young man, he started to form beliefs of his own that harked back to the Hindu principles of his childhood. Gandhi began to dream of unity for all peoples and religions. Inspired by this idea, he led peaceful protests to free India from British rule and unite the country A good read for 4+ kids.
12. LITTLE INDIANS: STORIES FROM ACROSS THE COUNTRY
A book filled with fascinating different facts about India and how each state from others, yet together they form a country called India. A beautiful read for 6+ kids.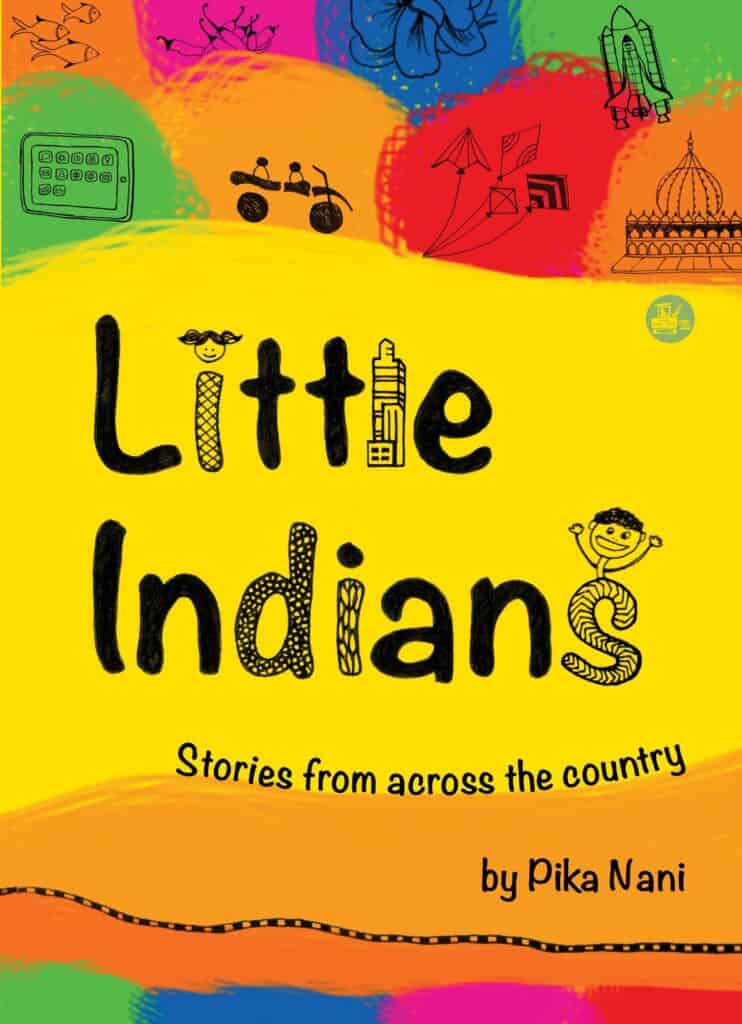 13. AHIMSA BY SUPRIYA KELKAR
Can one girl make a difference in the destiny of a nation? It is 1942 and 10-year-old Anjali's mother has joined India's freedom struggle. Anjali has to give up her biases against the Dalit community and sacrifice her foreign-made clothes for khadi. When her world turns upside down, will Anjali be able to overcome her internal struggles and summon the courage needed to complete her mother's social reform work? A good read for 8+ kids.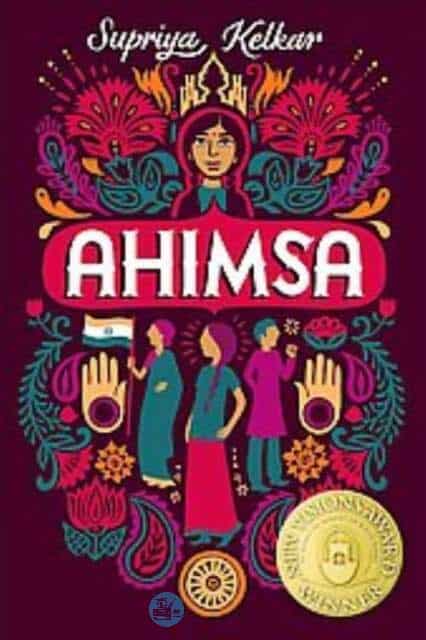 14. THE CONSTITUTION OF INDIA FOR CHILDREN BY
We are still confused about the facts and history of our constitution. This book simplified the importance and functionality of the longest written constitution in the world. A must-have book for all kids bookshelf. A beautiful read for 7+ kids.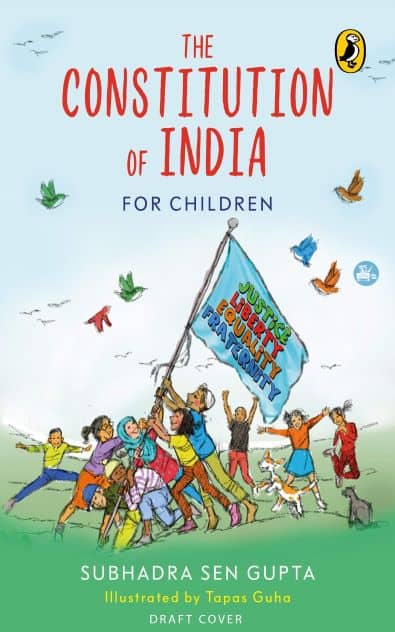 15. LET'S GO TIME TRAVELLING: LIFE IN INDIA THROUGH AGES
A unique reference book for students, teachers and just about anyone interested in history. A fun history book that makes for an interesting read. Includes funny, freaky information about our ancient civilizations and culture, and loads of additional information and fascinating trivia. A good read for 8+ kids.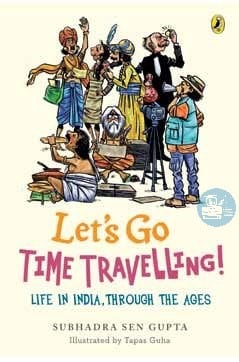 If you know any more interesting books about India, drop your comments below.
To read more theme-based books, CLICK HERE
Please follow and like us: