BOOK NAME: FOOD MONSTER
AUTHOR: MEENU THOMAS
ILLUSTRATOR: AINDRI CHAKRABORTY
PAGES: 12
PUBLISHER: PRATHAM BOOKS
AGE RECOMMENDED: 2+
India has a variety of foods that come in different shapes and sizes. Food Monster takes us on a journey of India's food, from roti to dosa to chakli to a barfi.
I found this book very interesting because we never notice we can learn shapes from food. It's very easy to teach shapes to kids using food.
This book takes us through popular Indian food namely round as roti, Triangle as Bread Pakoda, Square Barfi, Sprial Chakli or Muruku, Ring Vada, Patishapta is a cylinder, Hexagon as Pomfret when cut, Cone dosa. Once you finish learning all these shapes, pick the Halwa and make your own shape using it. Also, watch for the food monster. It chases the food and gulps them with a smack.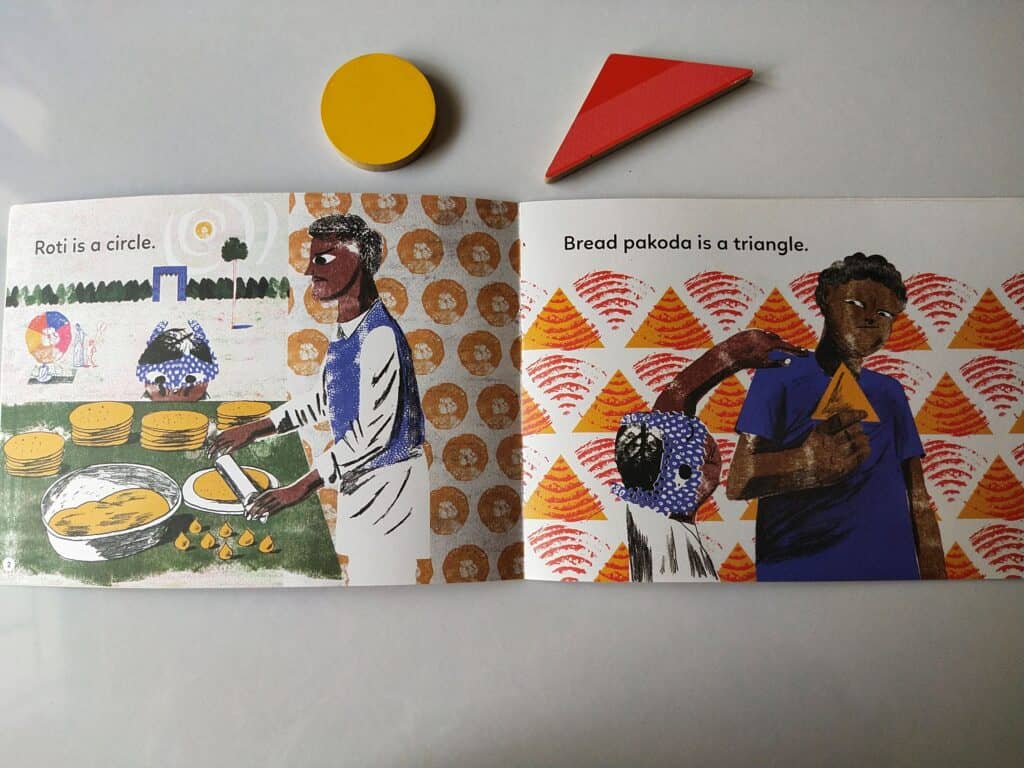 Want to find the food monster? Read this book. A must-have book for all toddlers and without stressing they will learn the shapes.
Fun fact: the illustrations in the book are inspired by Gyotaku or fish rubbing, an old print, making technique used by fishermen to record their catch.
Apart from the food mentioned in the book, we compared lots of other foods with shapes and had a fun time.
To read more Indian stories CLICK HERE
Please follow and like us: