BOOK NAME: YOU CAN'T FIND ME!
AUTHOR AND ILLUSTRATOR: JEMMA JOSE
PAGES: 24
PUBLISHER: PRATHAM BOOKS
AGE RECOMMENDED: 4+
This book was gifted to us by Swati from The Bookmark for an honest review.
Mia is the character from the book and challenges the reader to a game of Hide and seek! She is confident that she is the best at hiding. Will we be able to spot her? Join Mia and her game of spotting things.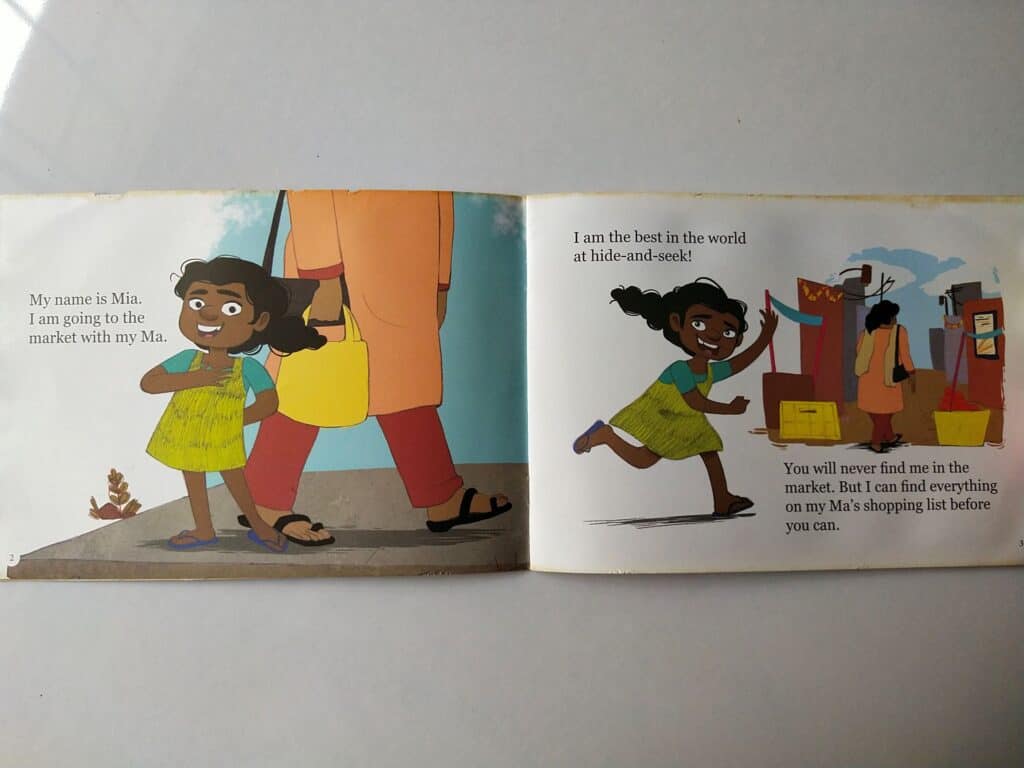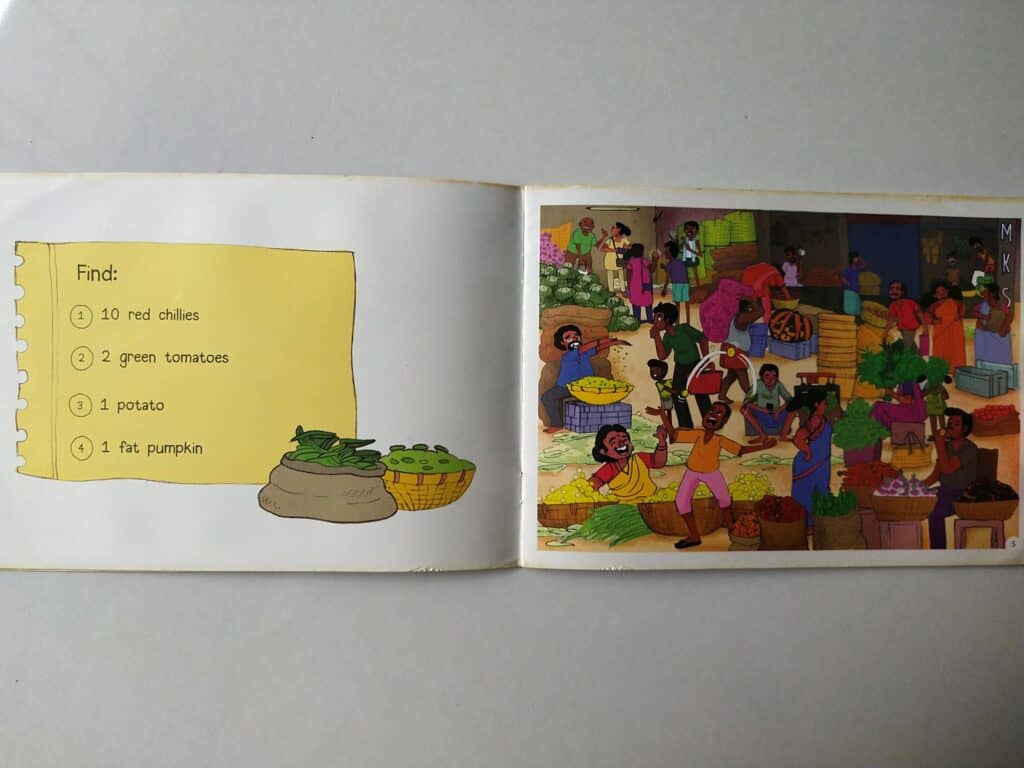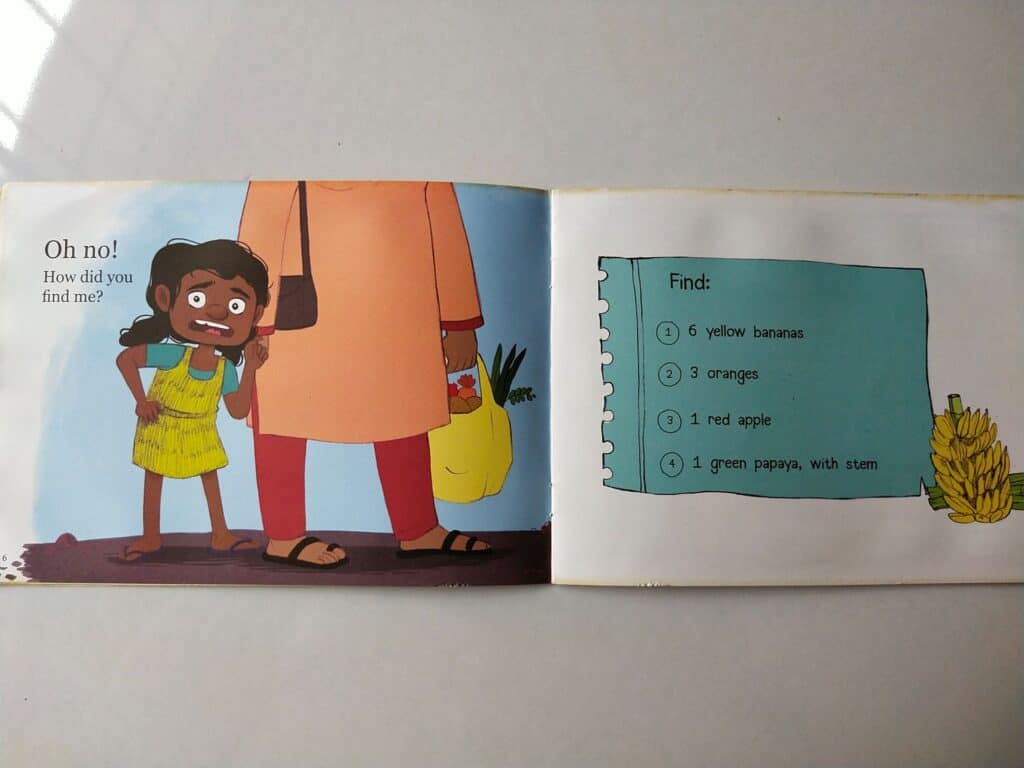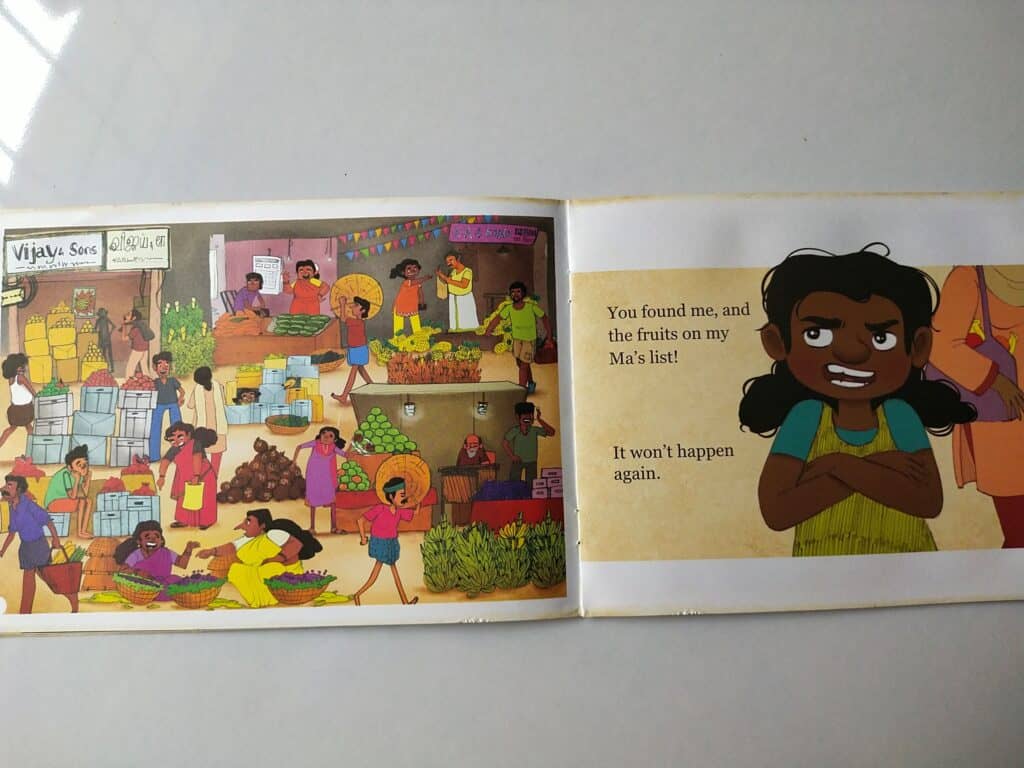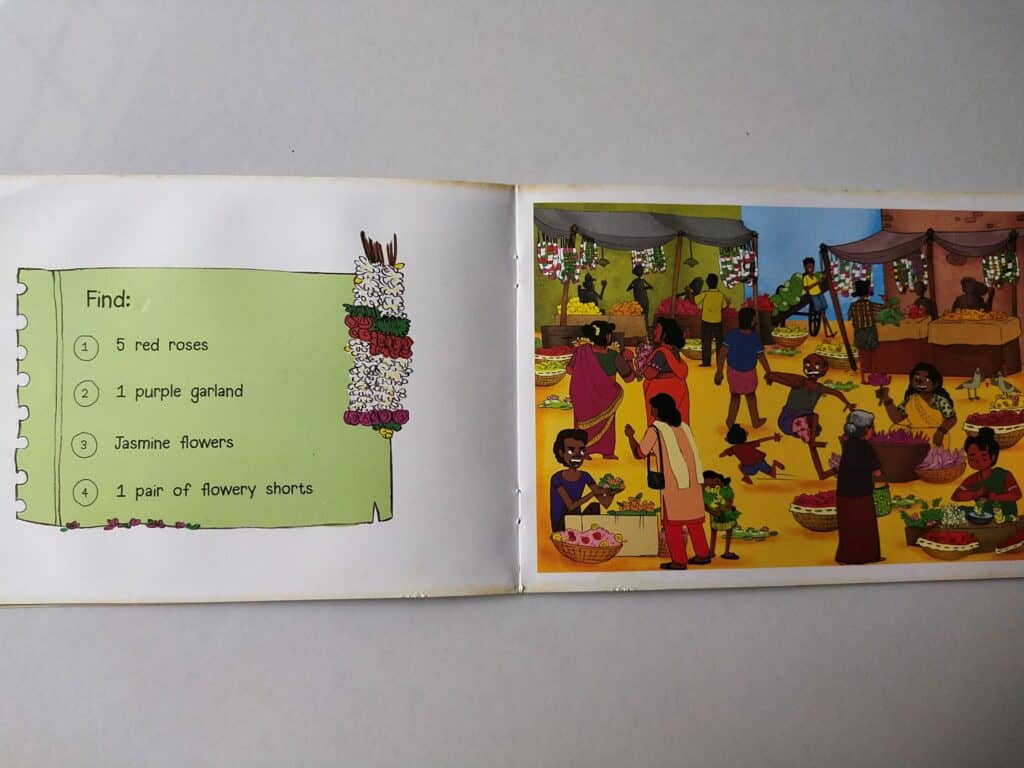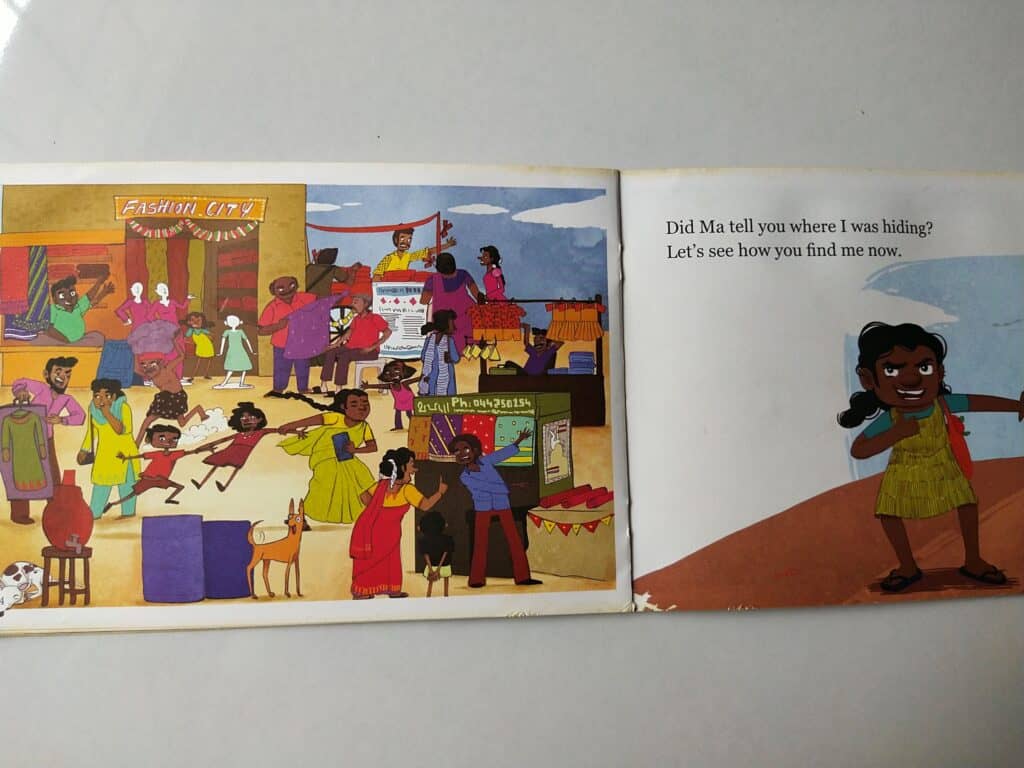 I was amazed by Jemma's illustrations. This story is based on the three main markets of Chennai. Parry's corner for flowers and clothes, Koyambedu for fruits and vegetables and chintadripet for the fish market. A versatile book that acts as counting and also increases the concentration of the kids by playing the spotting game. Spot Vegetables, Fruits, Flowers, Fish and dresses and use this book while travelling or to reduce their screen time. Nathan could spot a few vegetables and fruits in the market by recollecting this book.
The illustrations are a bit cramped and it takes an adult presence to find things in the book for young kids. Older kids will find things a bit better, though. Overall a bit engaging book for young readers.
To read more Indian stories CLICK HERE
Please follow and like us: