Madras or Chennai, it's a sentiment for many. Yes, I said Madras, though the name changed to Chennai in 1996, I was brought up calling this city Madras. What I love most about Madras is everything and what I dislike most is the name "Nama Chennai", it should have been named "Nama Madras".
Madras is not just a city. It's home for many. 'vandharai Vazhaveikkum ooru'(A place which welcomes all) isn't just a proverb. It reflects what Madras truly is. The comfort level, the hospitable people, the rich culture, the simple joy of speaking Tamil and the lip-smacking food can never be replaced by any city. From Rayar mess to ITC Grand Chola, from Saravana Stores to classy malls: from electric trains to metro trains: from jam-packed Ranganathan street to Margazhi Utsav, it satisfies everyone, and that's our city for you.
The southern coastal city will celebrate Madras Week by dedicating seven days to the history, culture, and traditions of the city. The founding day of Madras is August 22, 1639. It was on that day in that year that a sliver of land where Fort. St. George stands today, was transacted by the East India Company.
Now let me walk through the streets of Madras, along with my memory of this city on this Madras day. Today marks the 381st birthday of this coastal city. I got acquainted with this city from the age of 2. Thanks to my grandparents who moved here in the '90s. My fond madras memories will wait for my exams to get over and board the train to meet our grandparents. After a long tiring night journey, we are welcomed by our grandparents, especially my Patima (grandmother) with a flask of piping hot coffee. (That was a tradition by my patima for years together)
Coffee is the heart of this city. From the filter coffee in steel tumblers to cold coffee in cafe coffee day, this city has a different memory with every person. Once back home, we get sumptuous breakfast—well, you know, our grandparent's feed us way beyond what our stomachs can hold. Then comes the time to visit the traditional and busiest place, T-Nagar or Thyagaraya Nagar. If you are Chennaite, you would definitely remember Ranganathan street or panagal park.
The panagal park Nalli is the famous and the oldest saree shop in Madras, and my son is the fourth generation to visit the shop. Once the ladies finish their saree shopping, it's my and my brother's turn to visit Pondy Bazaar to pick things in our heart's containment. A famous street filled with street hawkers/vendors and you can get anything you want.
My fond memories of Pondy Bazaar will walk past hawkers selling everything from bangles, dresses, footwear and toys later, followed by a visit to Saravana Bhavan or Geetha cafe for piping hot poori and coffee in the evening or meals for lunch. Those days I was crazy for wooden bangles and a thick beaded necklace sold by gipsy/narikuravar. They had a beautiful collection of beaded necklaces and amma got them for me. If you are looking for them now, you can find them on Neelankarai beach, Mahabalipuram, and near Kapaleshwar temple. (this was before COVID)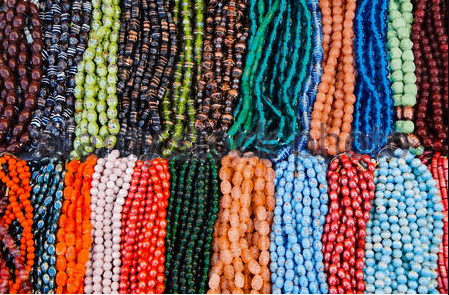 A few months back, Pondy Bazaar got a smart makeover under the smart city plan. The old broken pavement was removed, and a widened pedestrian plaza was installed. The one I am missing is the street hawkers and all the shops. Though all the shops are moved into a single building, I am missing the walk around the streets filled with chatty customers and ever-crowded pathways.
The next famous place here is the beach. The Marina beach and the Elliot's or Bessie beach. The Marina beach is the world's second-longest beach and one of the major attractions to Madras. For my father's nature of work, I group up in a southern coastal town. I was near the beach and it was at a walkable distance from my home. So a few decades back, these beaches never attracted me and we never visit them during our vacation. Now, after my wedding and settling in madras, I have a different story to say. Just like everyone's description of the Marina, along with Sundal boy's sound and the chattering of the crowd, the warmth of it is pulling me to love it. Though we don't visit Marina beach often, we visit a beach with a 10 mins drive from my home.
The next attraction to this city will be Jasmine flowers, soft idlis, and Kanchipuram silk sarees. These three things are woven together, and it's bliss to have them together. This traditional attire belongs to the whole of Tamil Nadu, but we take the silk saree fame to madras.
Madras holds a history of too many oldest buildings like Spencer plaza, mount road, Madras, university, George fort, LIC building. The city also holds a history about St. Thomas, a disciple of Jesus who came to madras to spread the good word. The three important pilgrimage centres in madras are Santhome, Little Mount and St. Thomas Mount in Chennai because St. Thomas built the Santhome Church, Little Mount was where St. Thomas sought refuge and St. Thomas Mount was where he attained his martyrdom. Also, there is a very interesting and incredible fact associated with these places. These three places are in a straight line, making an angle of 30 degrees from the equator.
The next beauty of this city is the oldest newspaper " THE HINDU" grew from this city. It's continuously printing since 1878 and just like everyone, a cup of coffee along with The Hindu is bliss to start a new day.
The most important thing I love about this city from the decades back is celebrating every festival unbiasedly. The Muslim neighbours giving biryani during Ramzan and eid, Hindu neighbours giving sweets and other confectionaries during Diwali and Christians giving cakes and sweets for Christmas. Though the city is filled with cosmopolitan air, this practice and tradition haven't failed until now.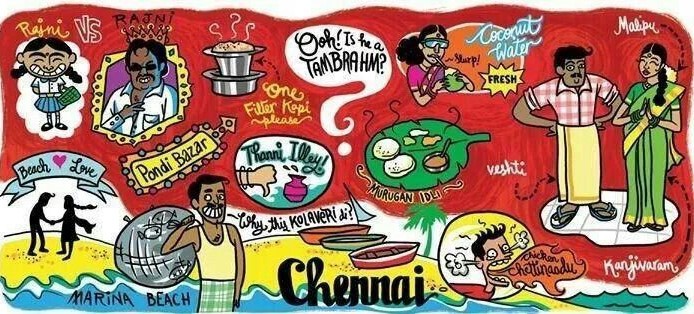 How can I forget the chaos of the Koyambedu market and the hustle of people running around each station to catch the electric train to reach their office on time! Now madras became more modern by introducing metro trains for quicker connectivity.
Another iconic spot in madras is an old bookstore still thriving, well, is 'Higginbothams'. In 1844, Abel Joshua Higginbotham found spare office space at mount road and established Higginbothams, which is India's oldest bookstore. Madras also houses Asia's largest library, "The Anna centenary library". Also, Madras is the house of much-loved kid's book publishers like Karadi Tales, Tulika Books, and Tara Books.
Also, let's roar for "namma Chennai Super Kings" and whistle podu for Thala Dhoni. (Read about IPL)
How can I end up not suggesting any kid's book?
Three picture books that talk about famous sites of Madras.
1. AN INDIAN BEACH BY TARA BOOKS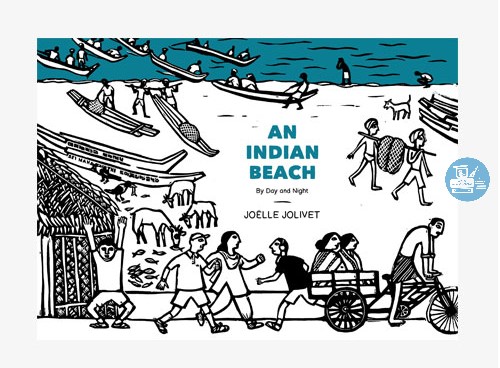 This story takes the reader through the Bessie beach. This is a beautiful, interactive book, which you can fold into a square or use as a flip. It takes the reader through the day and night of the beach. By day you can see fishers bring in the catch, women selling fish, people getting them But when the sun sets, the beach becomes a different place –now it's time for everyone to play, talk, sit around, eat and have fun.
2. YOU CAN'T FIND ME! BY PRATHAM BOOKS

This story is based on three major markets in Chennai. Parry's corner for flowers and clothes, Koyambedu for fruits and vegetables and Chindaripet for the fish market. A versatile book that acts as counting and also increases the concentration of the kids by playing the spotting game.
You can read the full review of the book here CLICK HERE
3. OFF WE GO! TO CHENNAI, TO CHENNAI BY ARTHY MUTHANNA SINGH
Join Viji as she gets to know her city better before all her cousins come to Chennai for her aunt's wedding. Go along as she visits her favourite Marina Beach, the Guindy National Park and the Madras Crocodile Bank Trust, enjoying her Appa's yummy dosas and sambar along the way! From Mylapore to Adyar, Dakshina Chitra to Cholamandal Artists' Village, get to know the cultural highlights of this city, while Viji gets thrilled by an unexpected spotting of her favourite movie star. Chennai comes alive in this book with Viji as your resident guide!
Finally is the love, the language Tamil holds, and the way 'Zha' sounds under one's tongue. The many aspects of heritage and the culture that has been passed down for several decades and centuries still live, and that is the biggest symbol the city could ever possess.
If you are new to Madras, just call auto drivers Anna and embrace the warmth by them. Here, all the shopkeepers and auto drivers are Anna and all the flower sellers are Akka to us.
What do you recall when I say Namma Madras/Chennai? Write your fondest memories in the comments.
Please follow and like us: