Julia Donaldson does have magic in her books. If you are looking to read first Julia Donaldson's book to your toddler, pick this series. A beautifully articulated series with lift-the-flap pages and quite interactive pictures for the toddlers. There are four books in this series.
1. FOX'S SOCKS
Poor old fox lost his socks. So he looks around his house to find the socks, instead, he finds lots of his clothes. Each clothes are under a flap, and when the kid lifts the particular flap, they will find a particular piece of fox's clothing. Each page has rhyming lines, and those words help the child to repeat the words easily.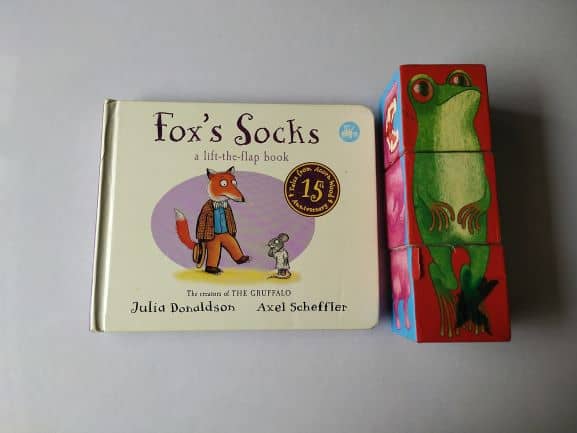 For instance: this page says, "Fox looks in a chest and finds his vest". THE VEST and CHEST are rhyming words and the child can understand them easily.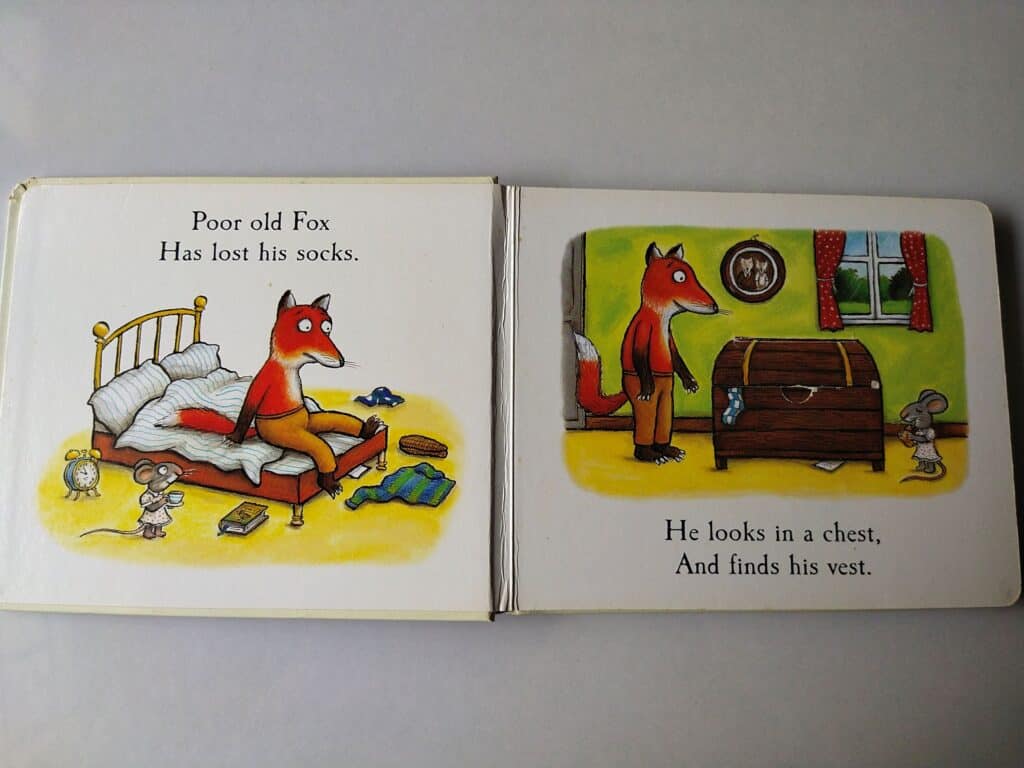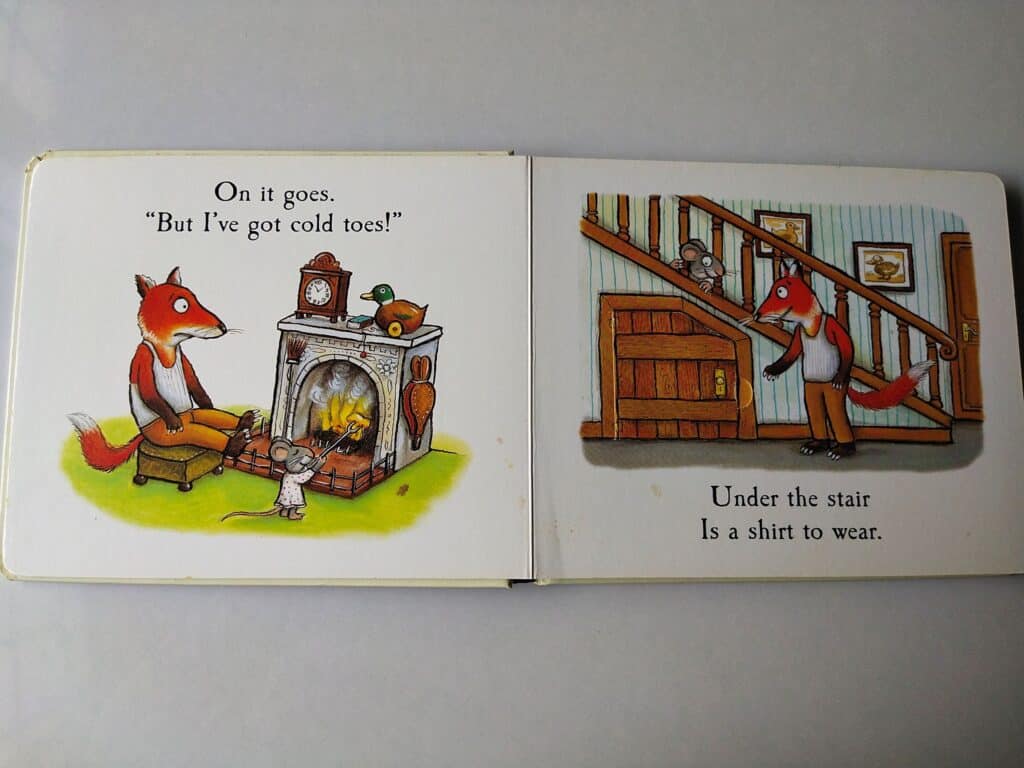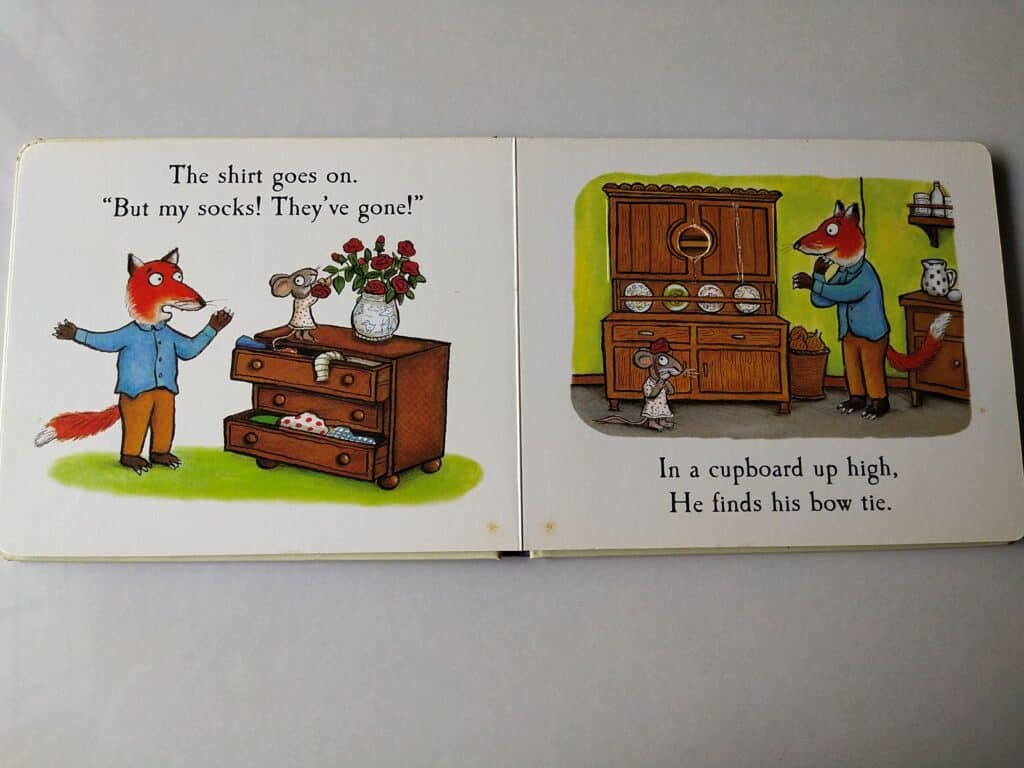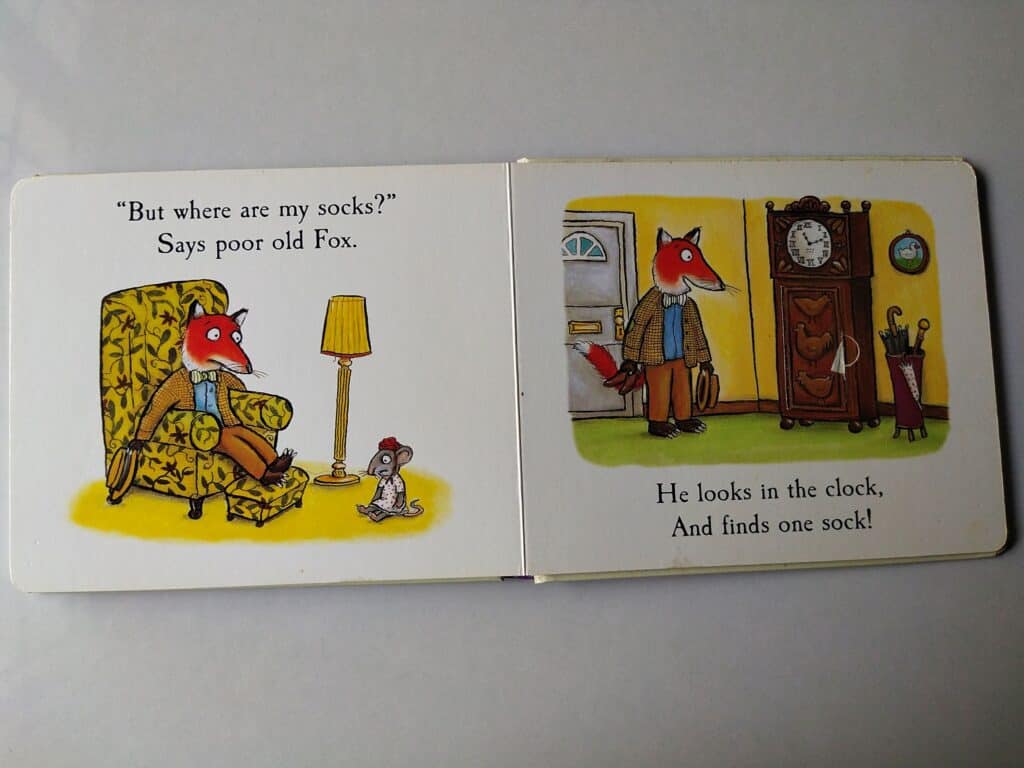 Nathan loved this book when he was around 18- 22months. He would happily point out the flaps he wants to open and happily clap when he found the dress of the fox. This story has fewer texts and the pictures can tell the story. Also, a great book to introduce proper clothing names to a toddler.
2. HIDE- AND- SEEK PIG
Pig and hen decide to play hide-and-seek (we call peekaboo)—Pig starts to count and hen hides in a place. The Pig searches for the hen and finds different animals on the way. Together, they search for the hen in different places.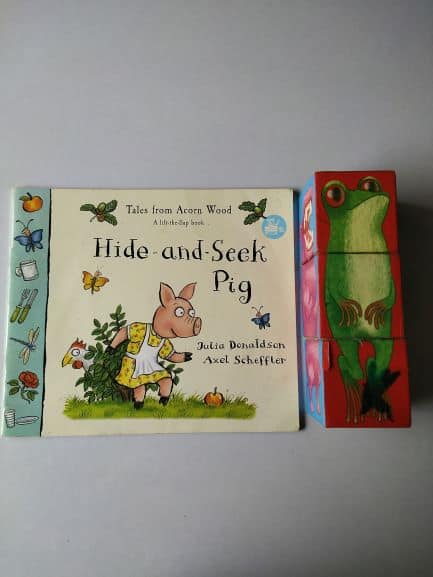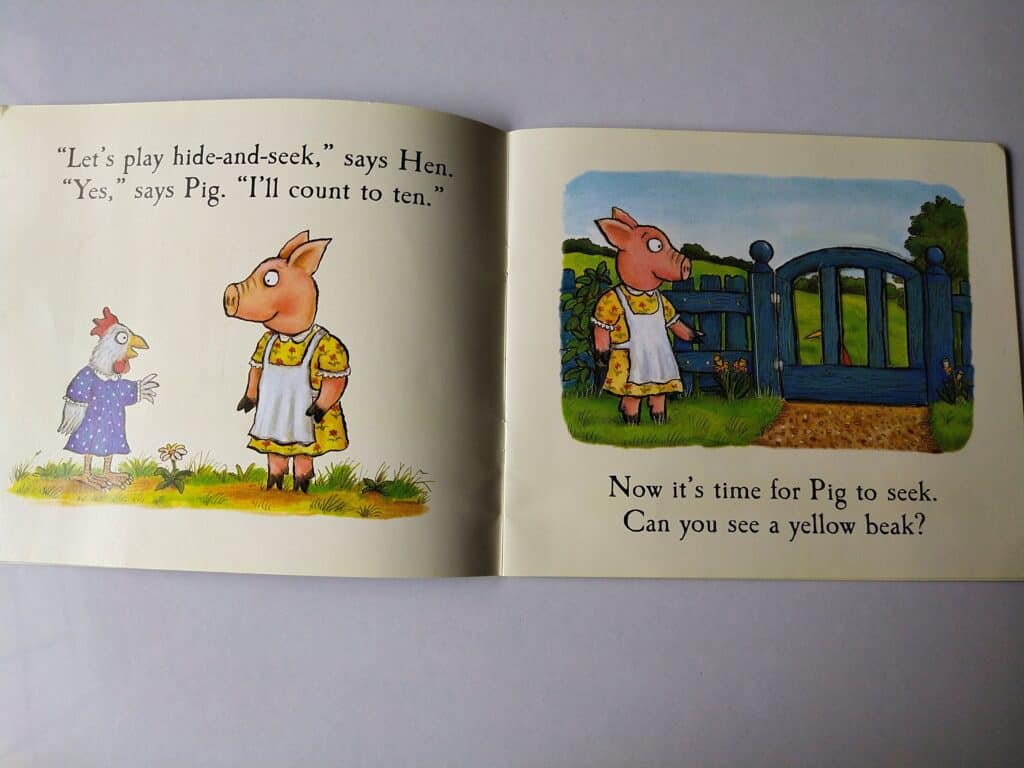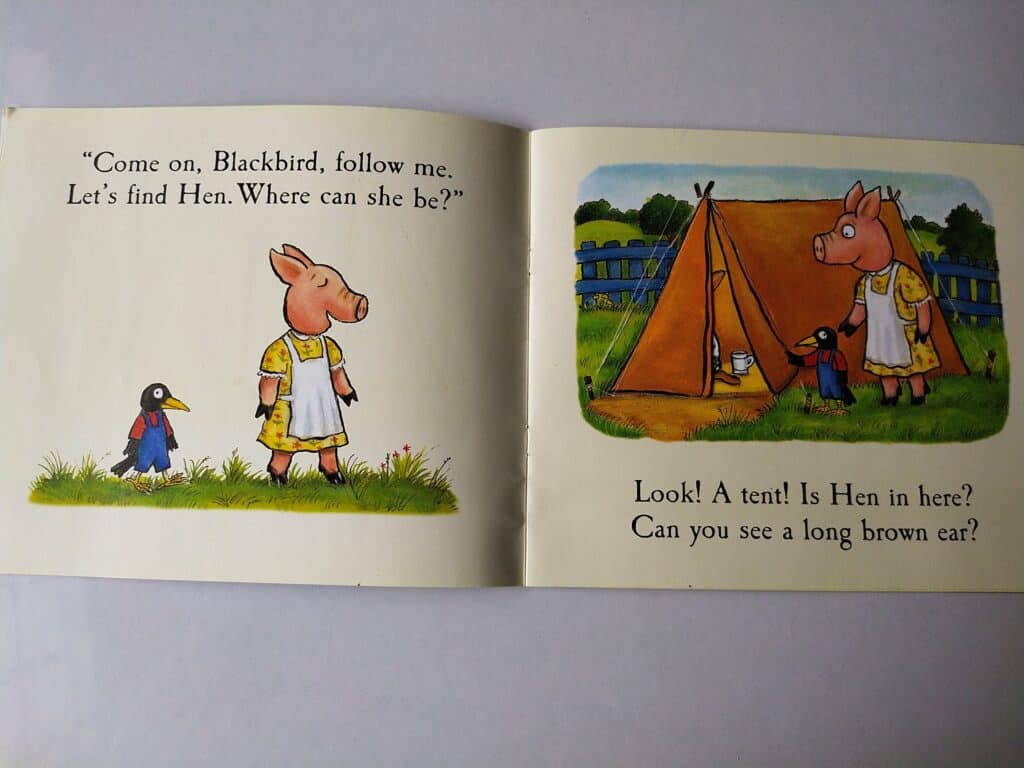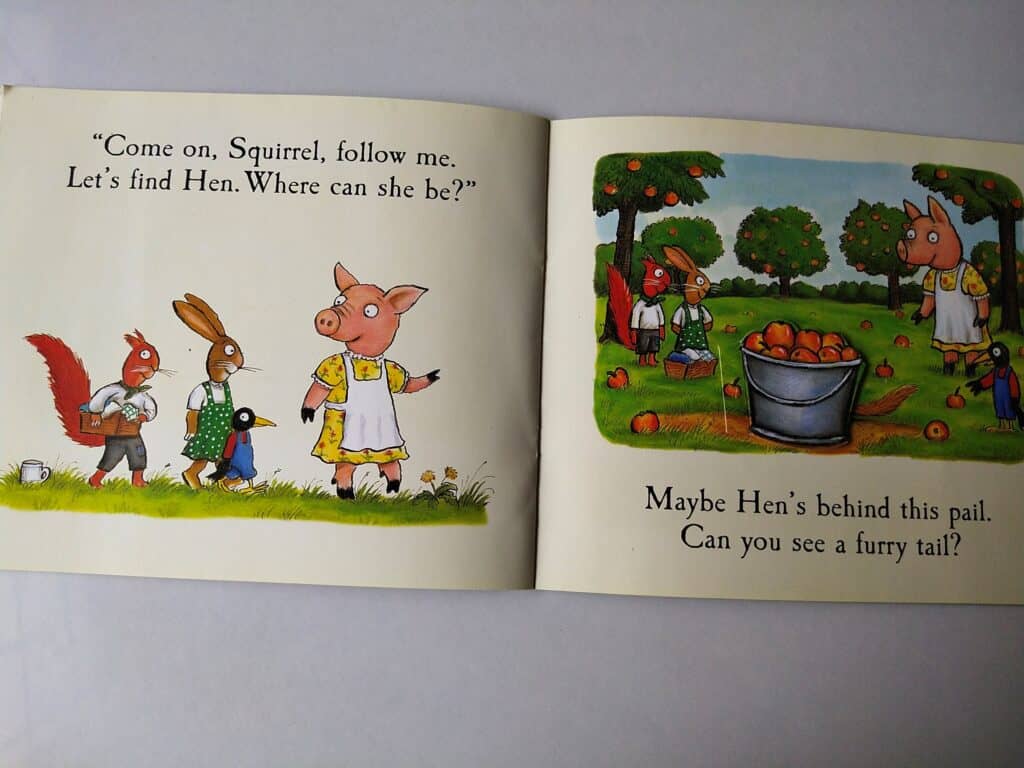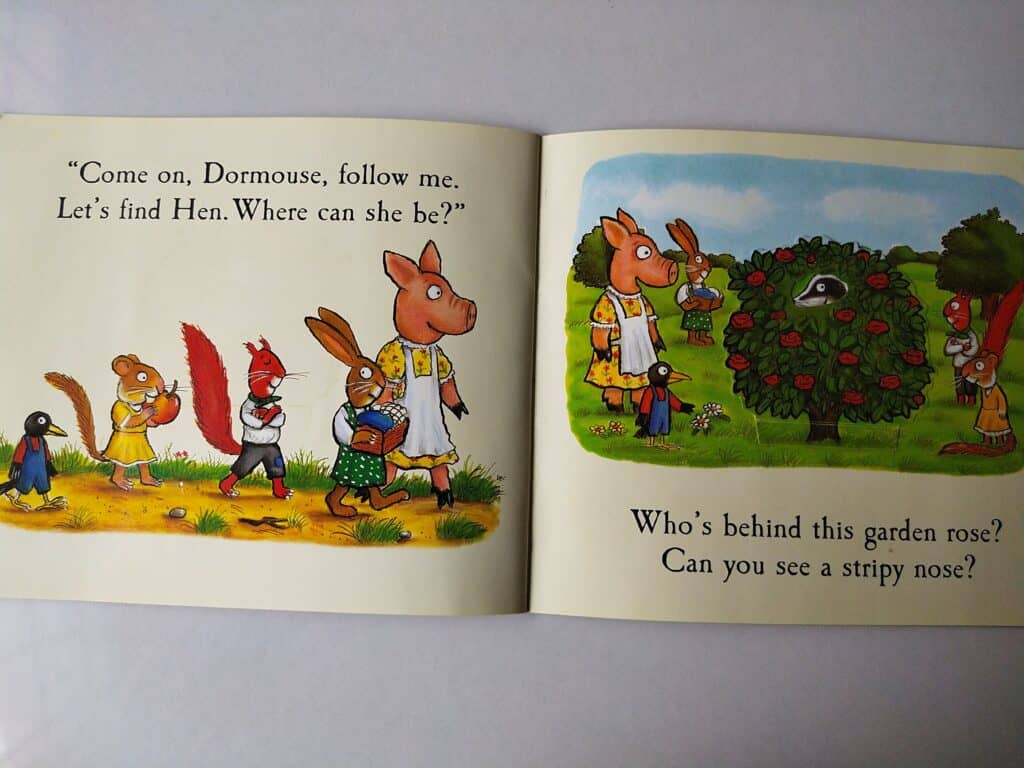 Toddlers will learn a lot many animals names while flipping through the book. We call this book a peekaboo book, as Nathan loved the peekaboo book game around 15-18 months.
3. POSTMAN BEAR
Postman Bear is a simple story that follows a bear on his journey to post three letters for his friends. He wants to invite them to his birthday party and knocks on each friend's home. The book takes us through a series of clues behind each flap, and until we open the frog's flap, we cannot find why the bear was giving each letter to his friends.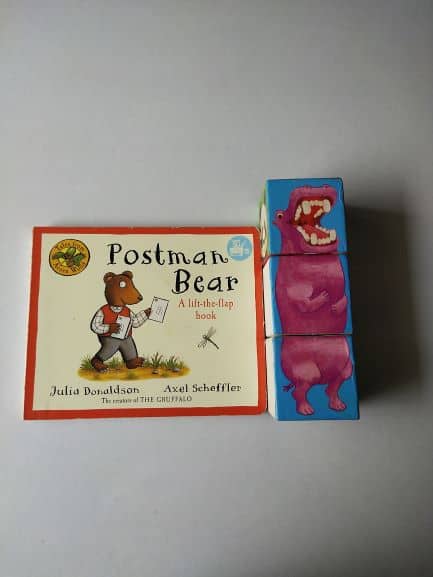 Where the bear is giving a letter to his friend. The child has to lift the flap to find who is he giving the letter to.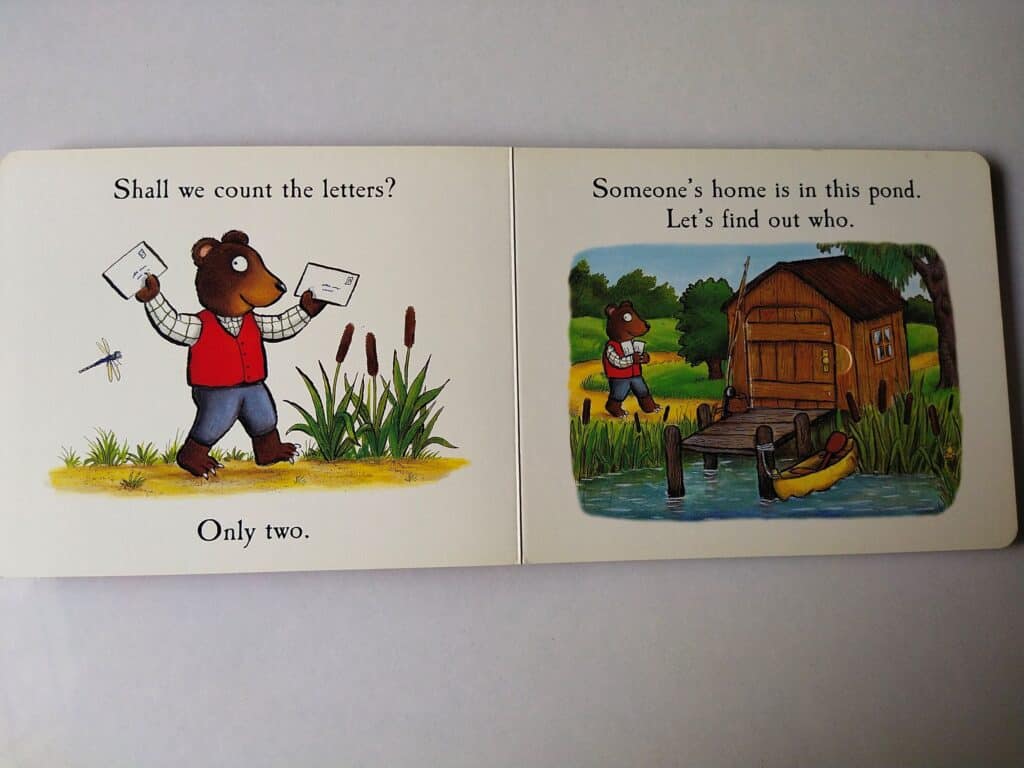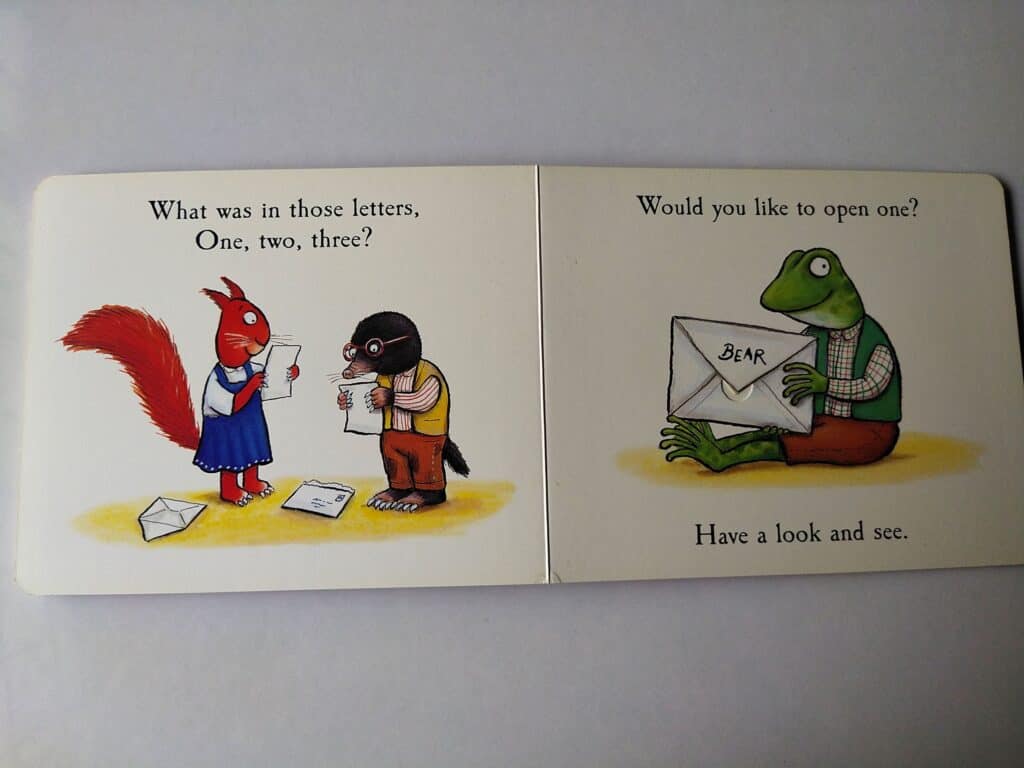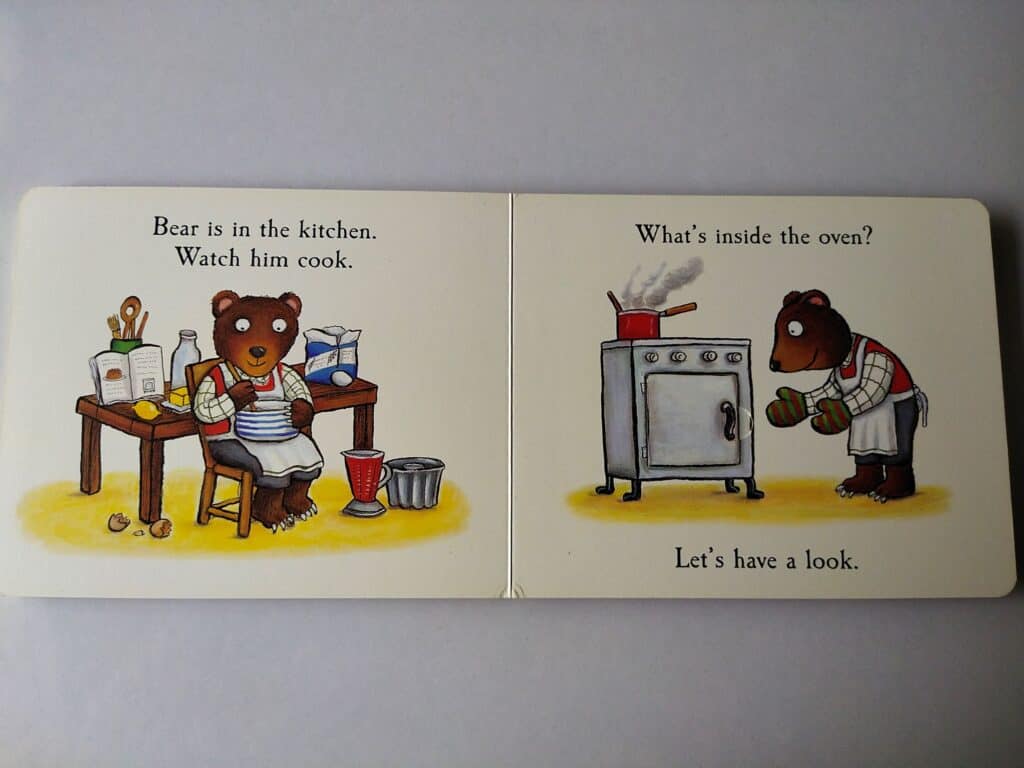 This story takes the kid with a clue and it helps them to find what will come now and who they will spot next. A great book for a sequencing activity.
4. RABBIT'S NAP
Rabbit's nap is a lift-the-flap book about a rabbit who is feeling sleepy. Each time Rabbit tries to sleep in a chair or by the window, Tap! Tap! Who's that? A distraction. This book encourages the children to lift the flaps and find out who is keeping Rabbit awake each time.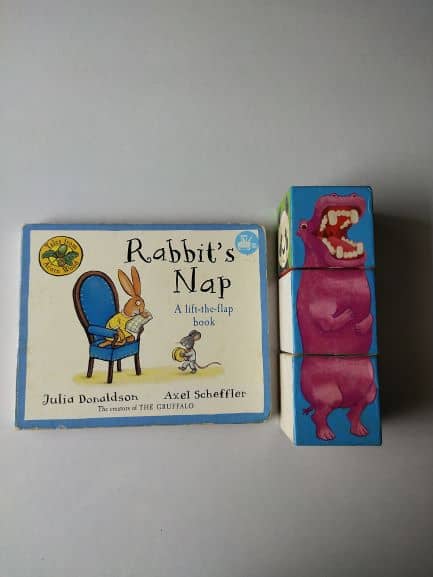 Each page tells how a rabbit decides to sleep and the next page, who is a mouse or bear or fox, wakes him. When the child opens a flap, they will find who is waking the rabbit at a particular time.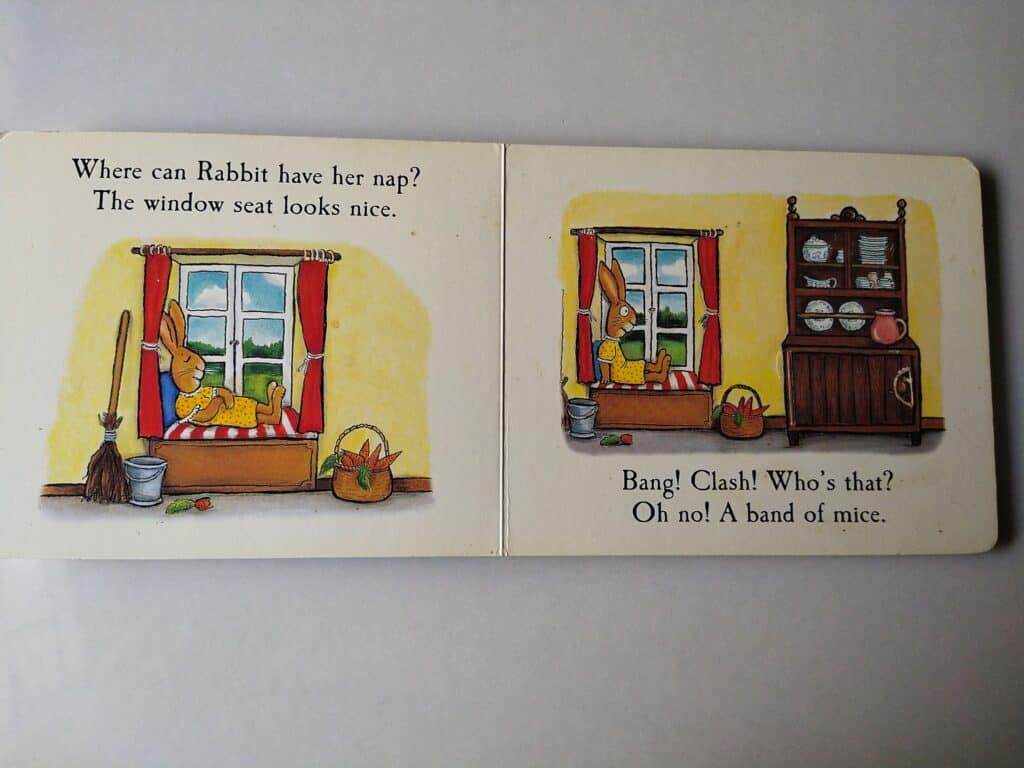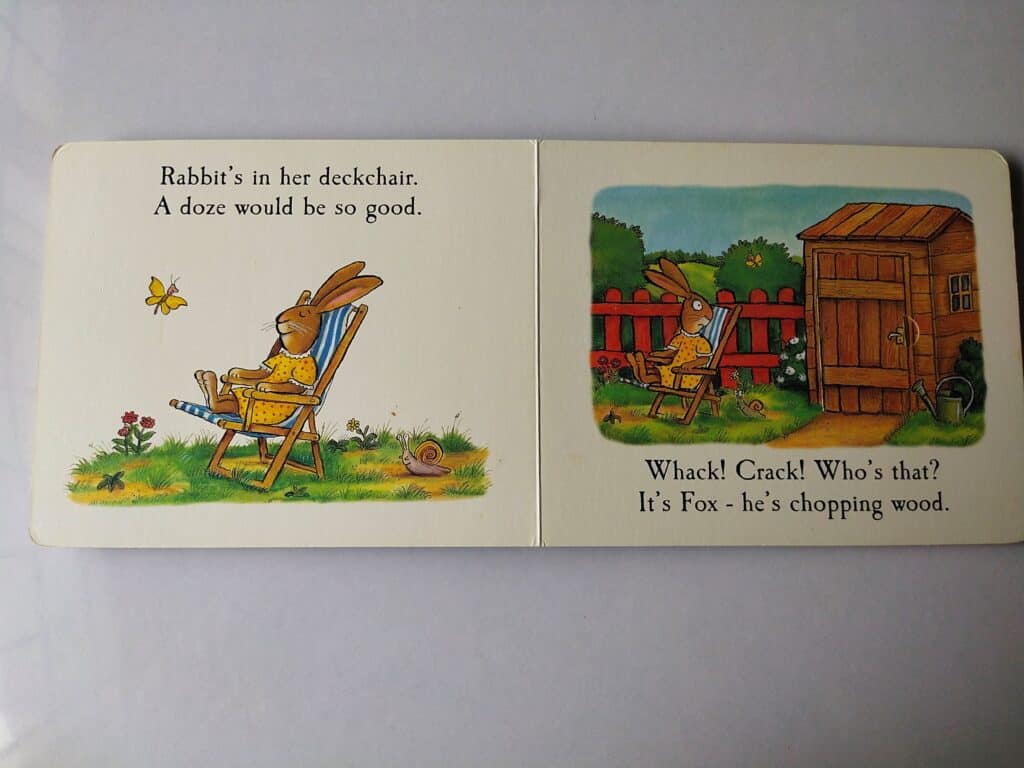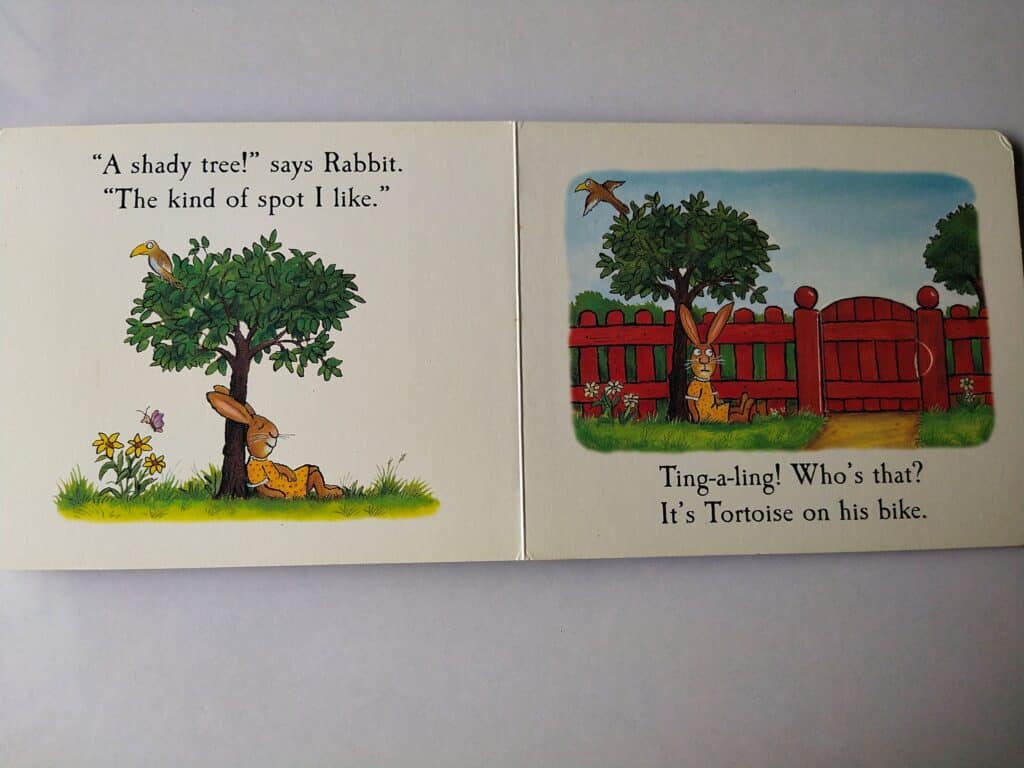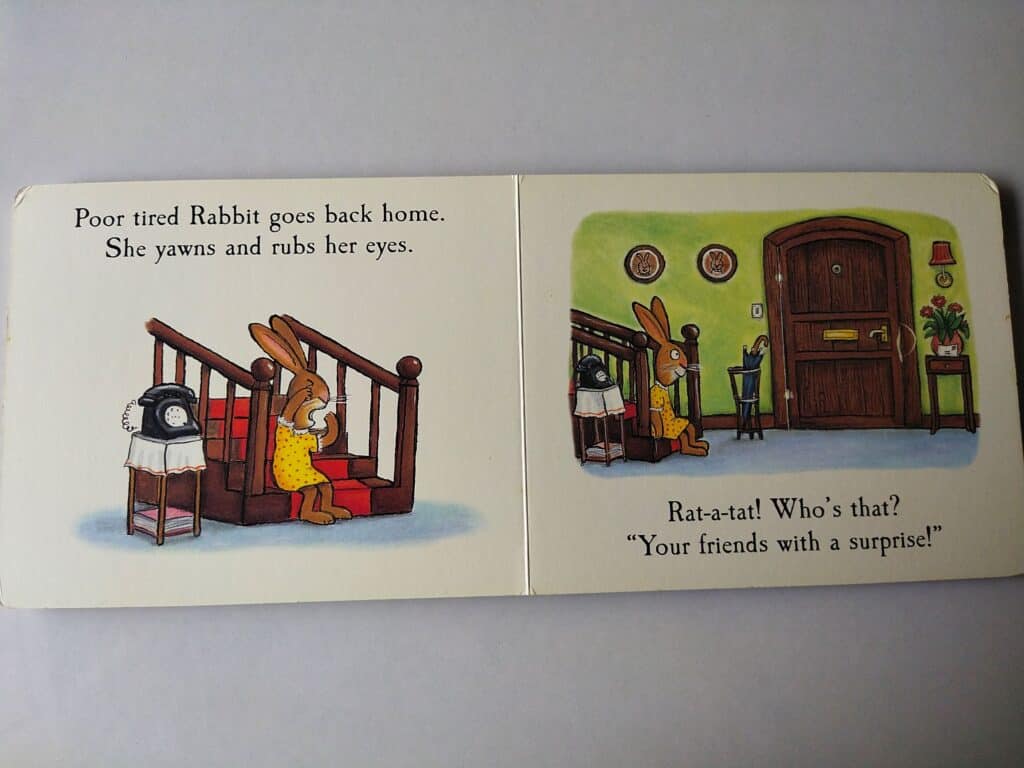 A beautiful book where every mom can relate. We can keep a rabbit as us and the distractions as our kids. I still giggle while reading this book and think: why can't anyone let a person sleep peacefully.
This series brought a lot of memories back and I am cherishing the time back when Nathan was so tiny and holding this book with his tiny fingers.
Some books have huge memories and this is one of them. If you have a toddler, pick this book and enjoy reading with them.
To read more theme-based book reviews, CLICK HERE
Please follow and like us: