BOOK NAME: IT'S A BOOK
AUTHOR & ILLUSTRATOR: LANE SMITH
PUBLISHER: ROARING BOOK PRESS
PAGES: 32
AGE RECOMMENDED: EVERYONE
A humorous conversation between two animals, a donkey and a monkey. The monkey was reading a book and the donkey was using a laptop to pick up a conversation with the monkey. He asks what's in your hand, and the monkey says he is reading a book. The conversation goes between them in a way that the donkey thinks a book is a gadget and keeps on asking the monkey throughout this story about whether, if the book can text, tweet, scroll or have wi-fi, while the monkey constantly tells the donkey that the book does not have all that. Monkey tries to explain it's not a gadget, but the donkey fails to understand the real meaning of it until he reads a book.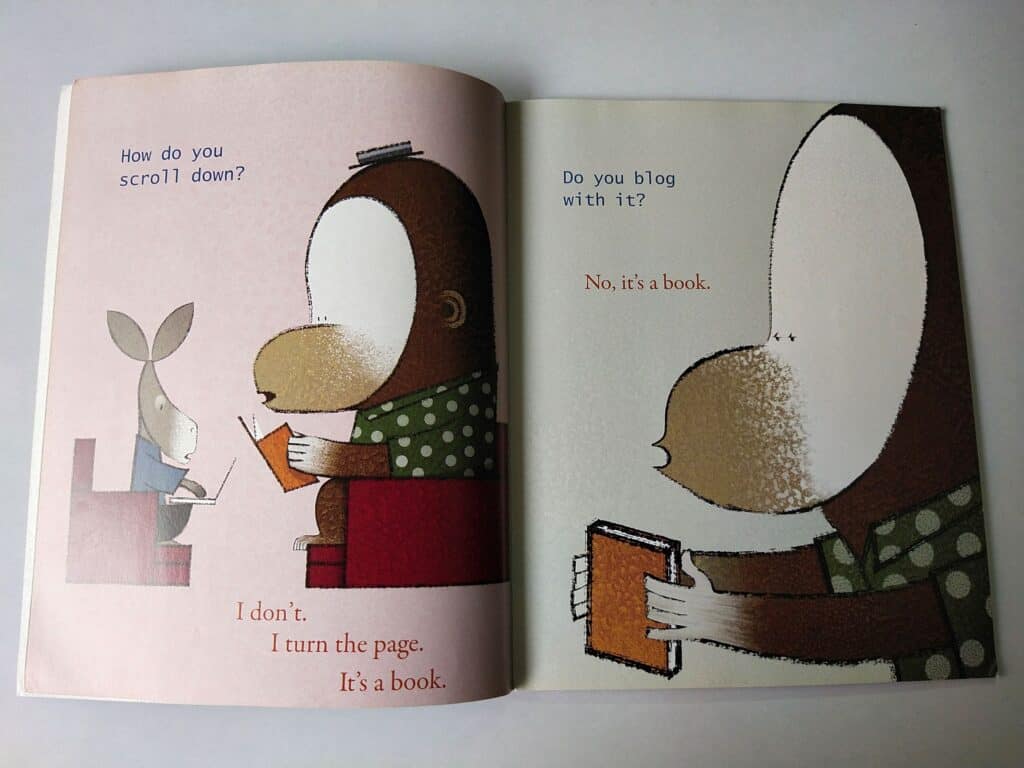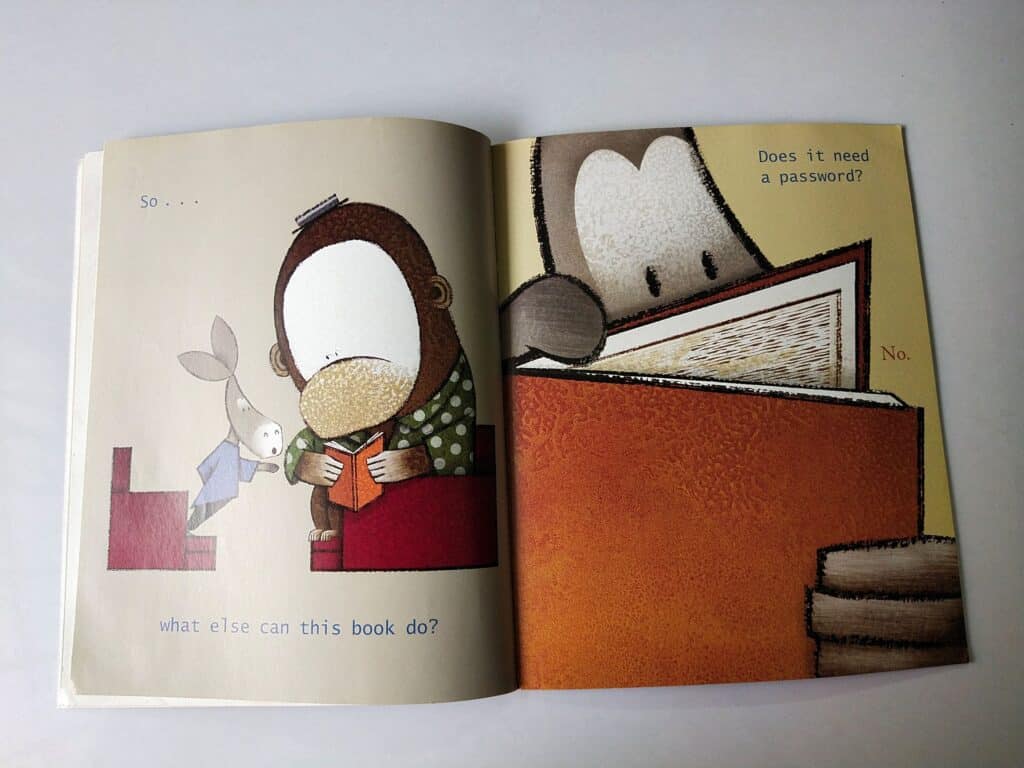 This story makes us realise how technology has taken over our lives. We tend to depend on it more and it's high time to let our little ones enjoy the magic of books. They shouldn't question us, what can a book do? We should show them what a book can do more than a gadget.
I wouldn't tell e-books are bad—I enjoy reading e-books and it saves a lot of space while travelling, but we shouldn't solely depend on them and we should try reading a hardbound book. I love the beautiful illustrations and a positive reminder to read more.
Overall, "It's a Book" is a truly brilliant book that really points out the comparisons between a computer and a book and how they would affect the person using them. I would highly recommend this book to children and parents who love reading books that show the importance of books in society.
To read more book reviews CLICK HERE
Please follow and like us: