The list of Christmas books is incomplete, without recommending books for babies and toddlers. Here's a list of books perfect for the holiday season.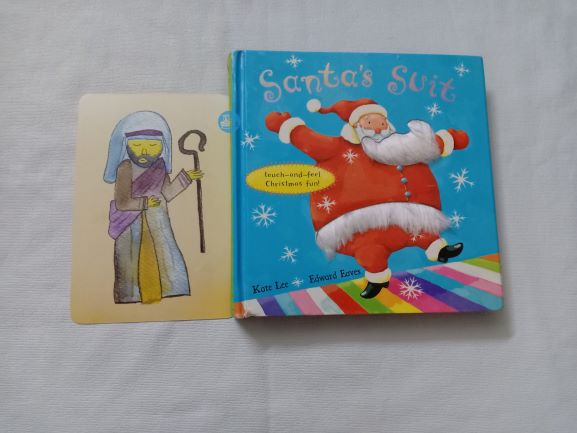 Santa's Suit by Kate Lee
Santa tries different colour suits and he found himself funny. He says he will be mistaken for a polar bear or a Christmas tree or giant lemon or black and blue will be hopeless for the night. Then at one point in time, Mrs Claus said be yourself Santa! So Santa wore his red suit and was so happy.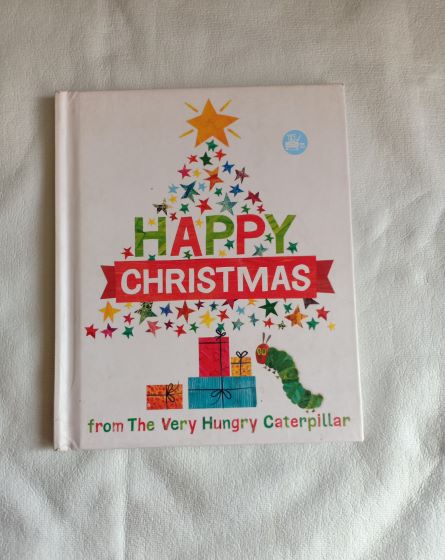 Happy Christmas From The Very Hungry Caterpillar By Katie Cotton
The story starts with a picture of a Christmas tree, a picture of parents gifting their kids, sharing things, feast, the first snow, the fun, playing with friends. This story will take us down to a holiday spirit and kinder our memory a lot.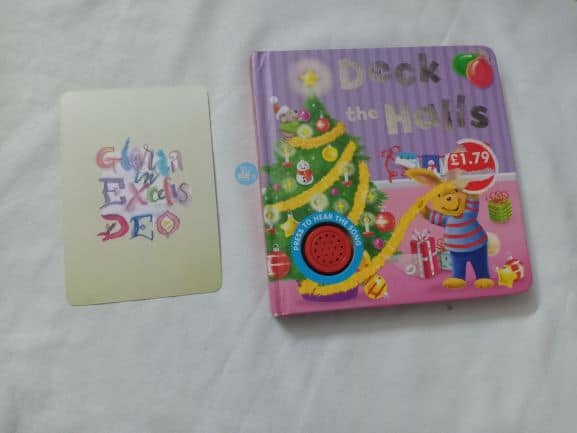 Deck The Halls Sound Book
Deck the halls are one of the popular Christmas carols and are one of the catchy songs. Christmas is all about carols and lets us praise God as Gloria Excelsis Deo. A beautiful sound book which will be loved by all kids and the music will make them praise God.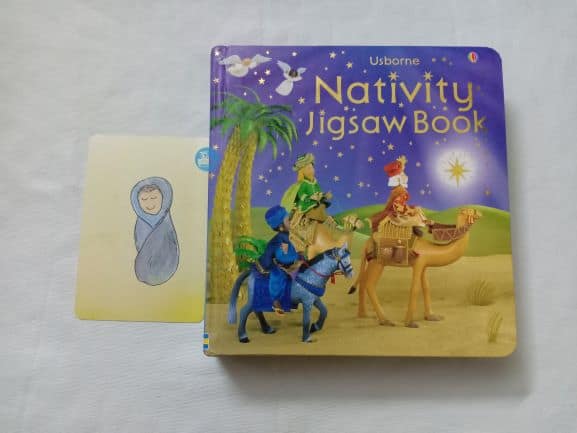 Nativity Jigsaw Book By Sam Smith
A  jigsaw puzzle book that depicts each scene from the nativity.
Little Blue Truck's Christmas By Alice Schertle
A decked up little blue truck is perfect for spreading the holiday cheer. It delivers, Christmas trees for five of his animal friends and he gets a surprise at the end too.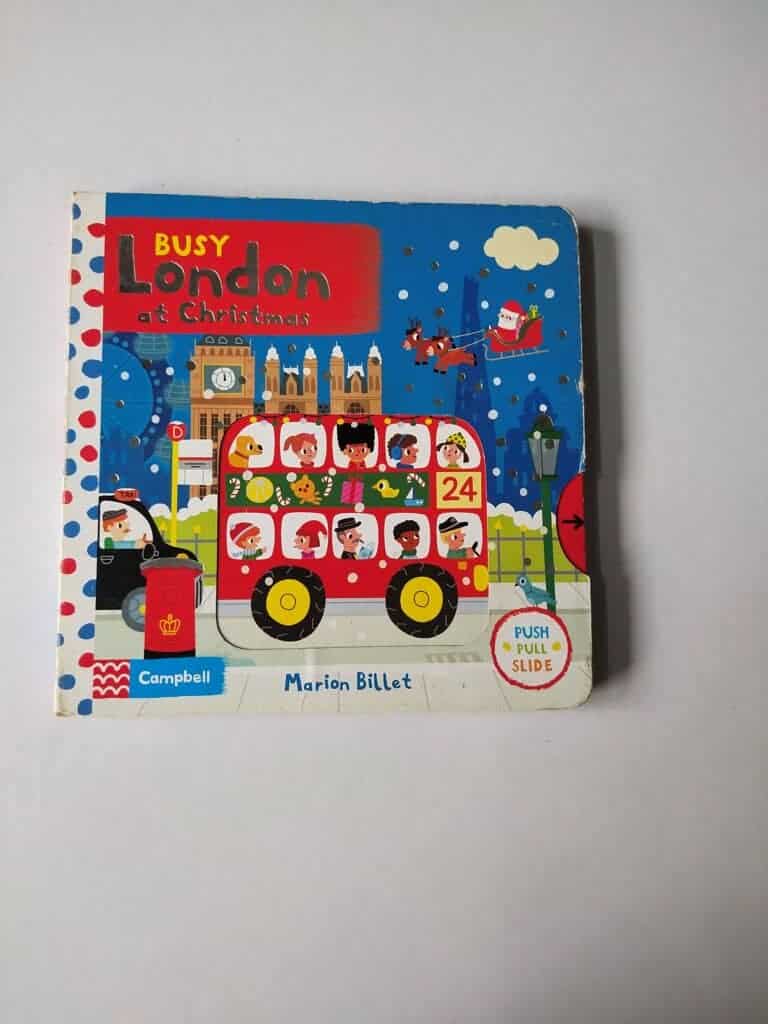 Busy London At Christmas By Marion Billet
It's Christmas in London! Push, pull and slide the London scenes to explore the sights of the busy city. Turn the London Eye or open Tower Bridge while Santa makes his way through the snowy city.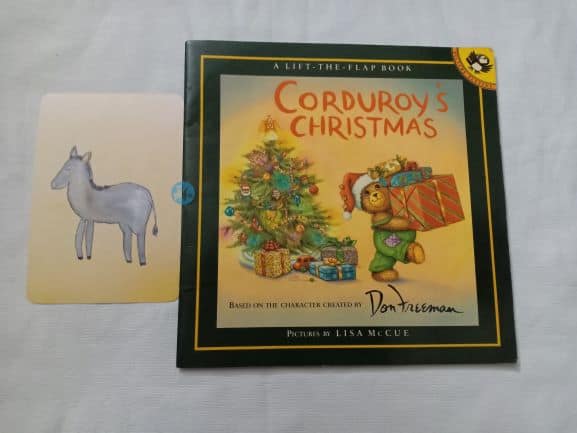 Corduroy's Christmas by B.G. Hennessy
It's an interactive lift the flap book where corduroy is preparing his home for Christmas.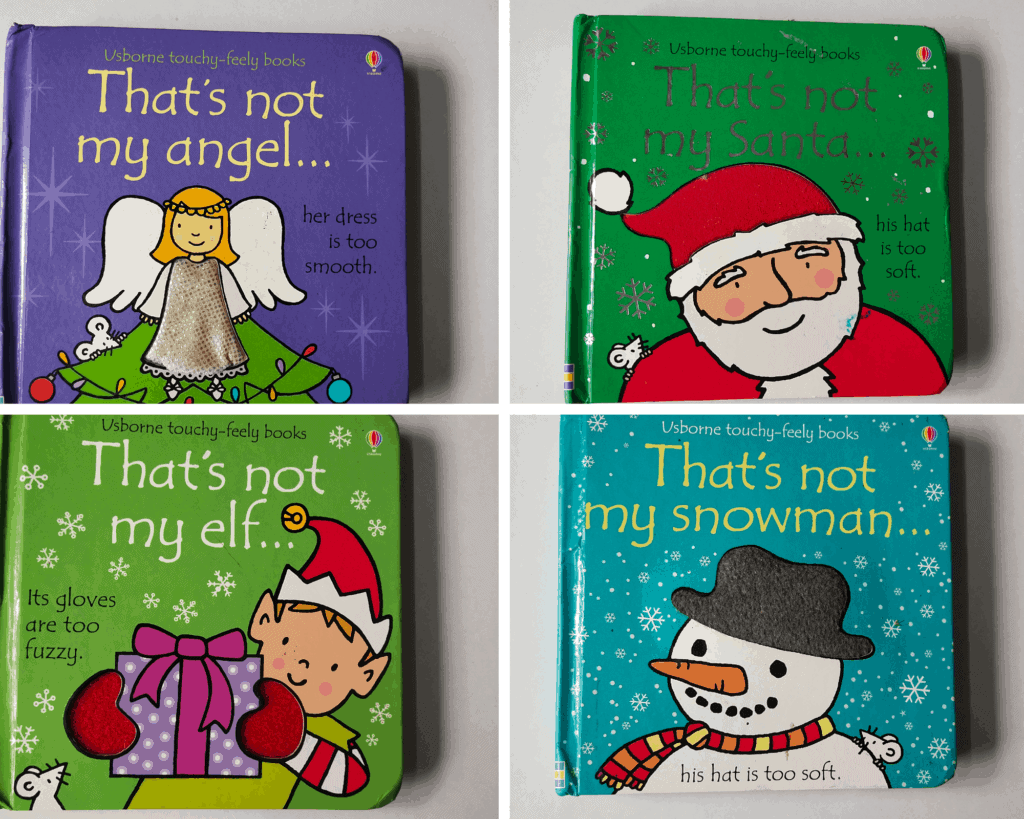 That's Not My Series
That's Not My series are brightly illustrated board books with simple, repetitive text.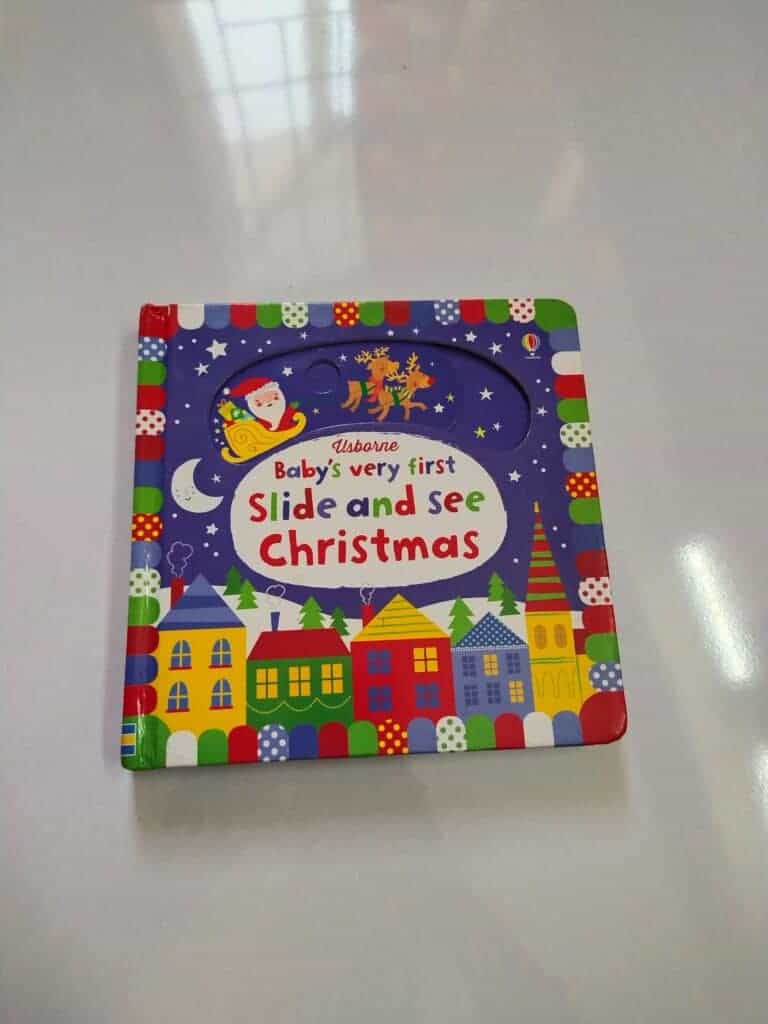 Usborne Baby's Very First Slide And See Christmas
An Interactive book with sliders, perfect for babies.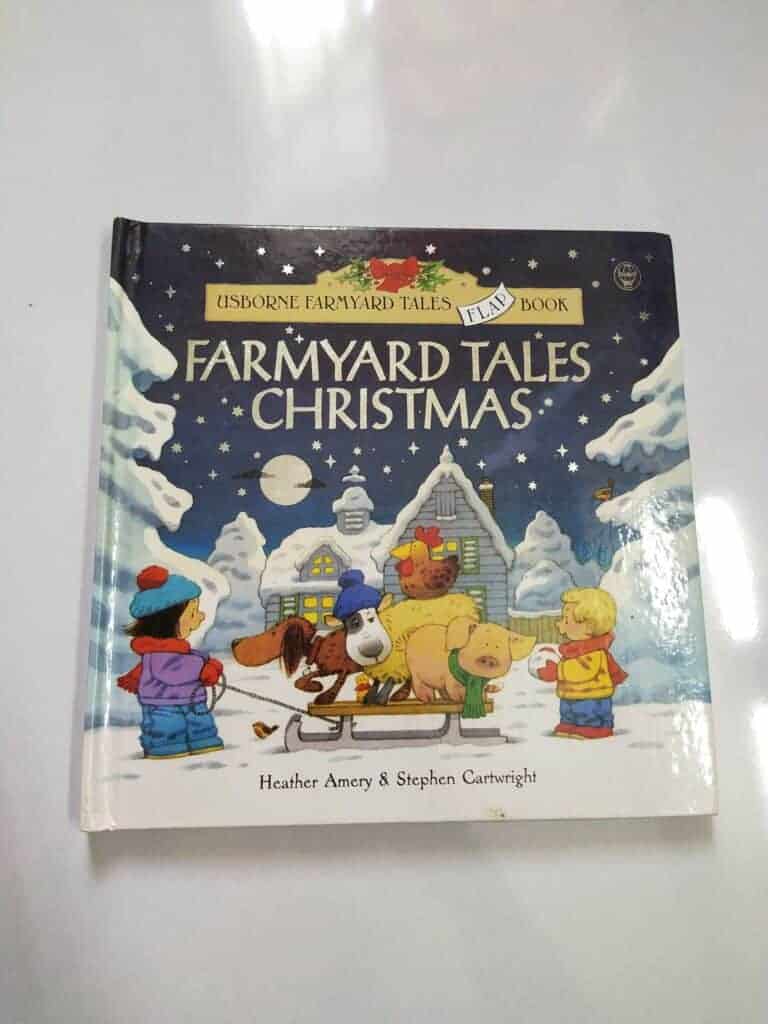 Farmyard Tales Christmas By Heather Amery
An interactive book with flap pages is a part of the Appletree farm series.  Boot family prepare for Christmas and Poppy and Sam wonders whether Santa will bring them what they asked for.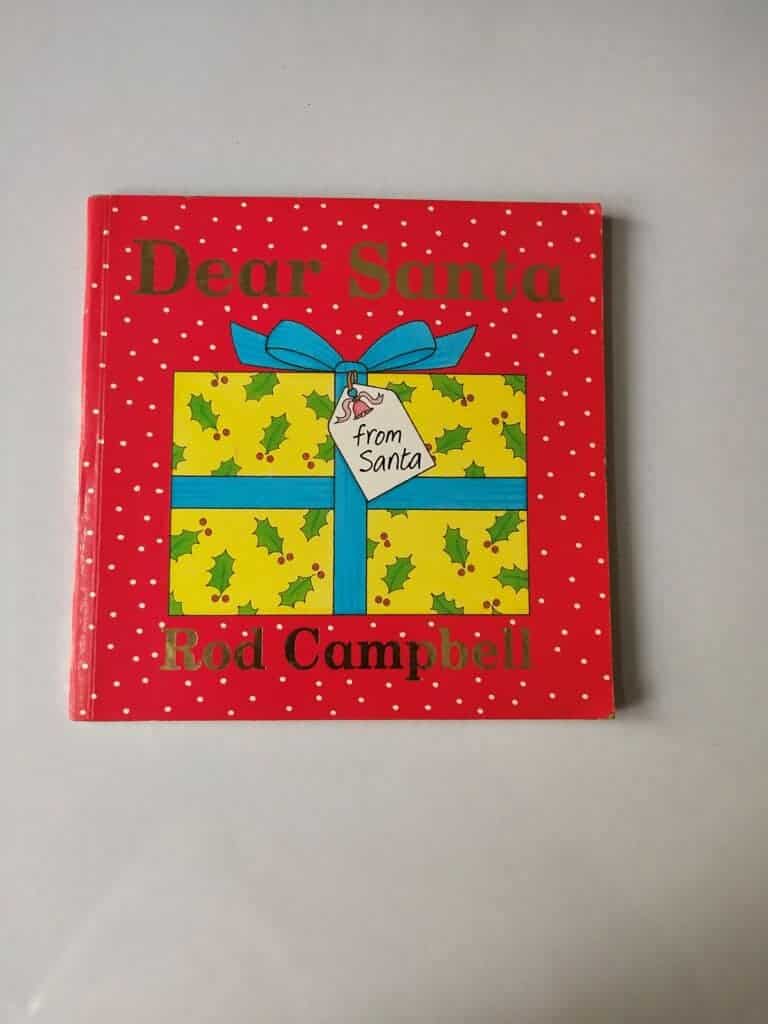 Dear Santa By Rod Campbell
This is a delightful flap book whereby Santa is deciding on a present to send but for some reason or another, the presents he wraps are not quite right. Santa finally arrives at a perfect present with an extra special surprise under the flap.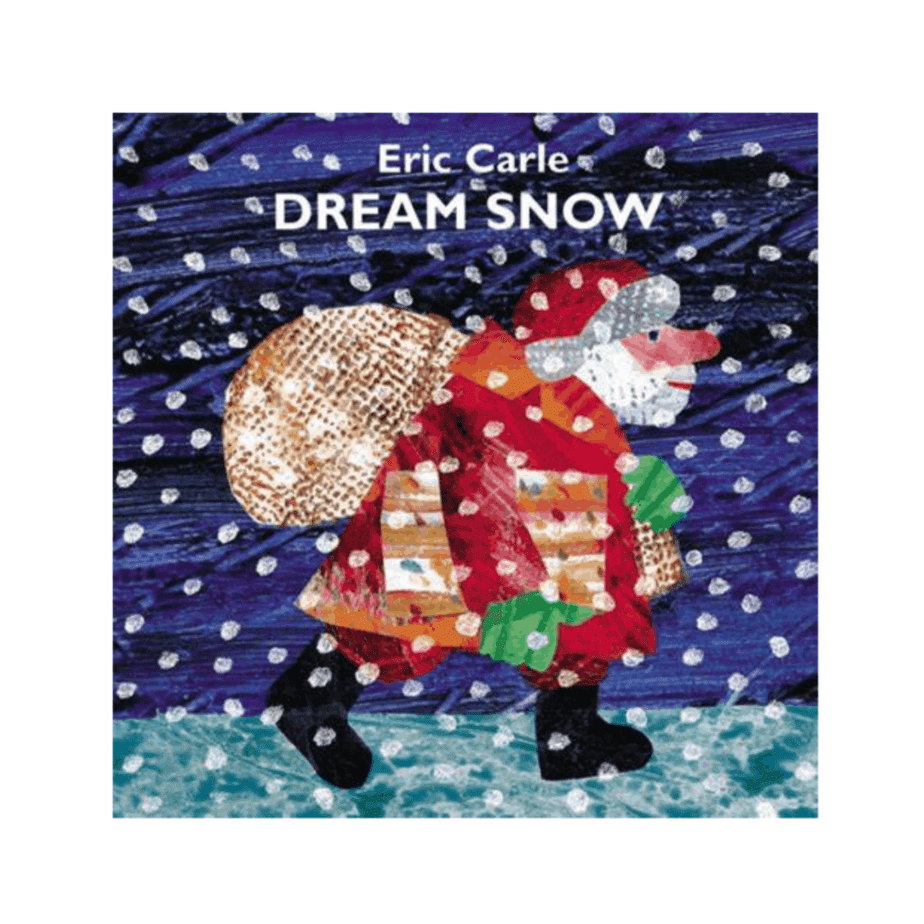 Dream Snow By Eric Carle
An interactive book about a farmer who falls asleep, and all of a sudden, his world is covered with snow when he wakes up.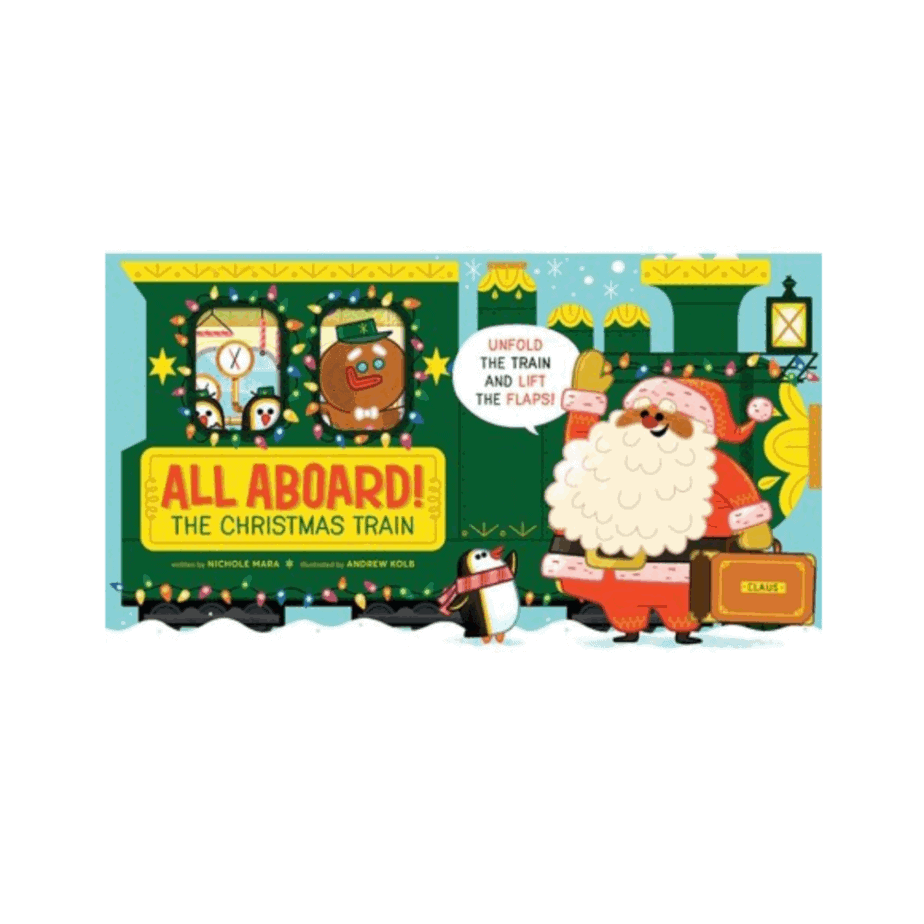 All Aboard! The Christmas Train By Andrew Kolb
 A novelty board book folds out–accordion-style–to reveal a Christmas train. There is text to be read on each side of the train.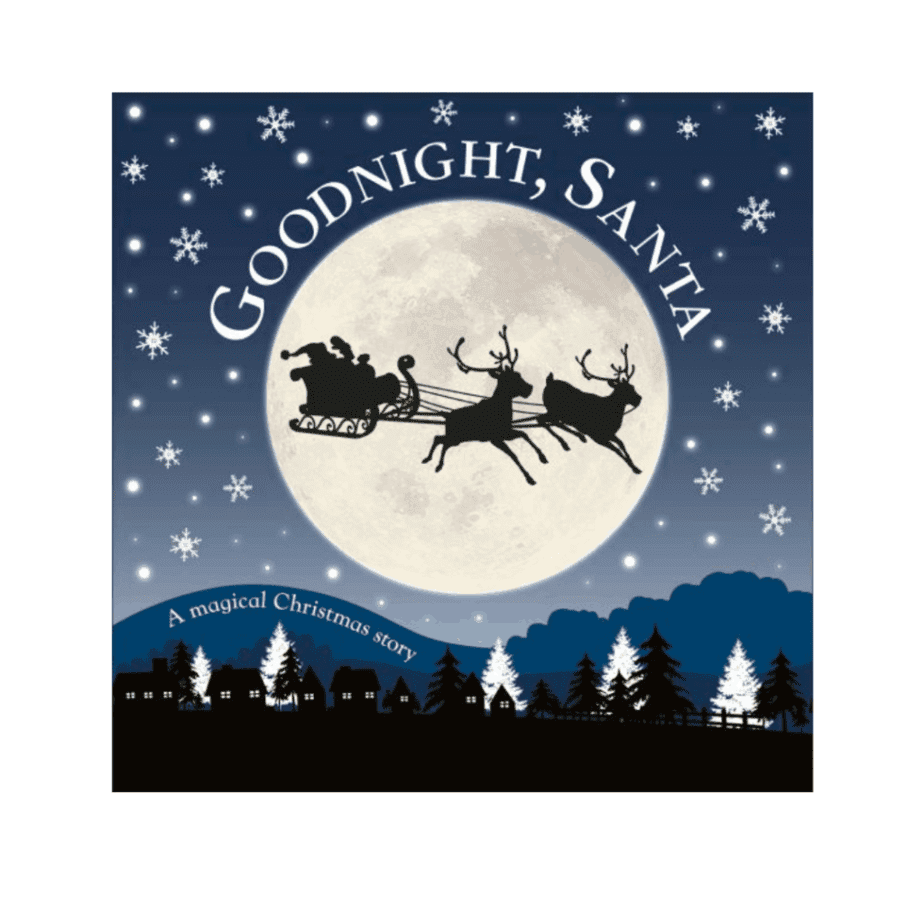 Goodnight Santa
A little girl and her teddy go out in their snowy, moonlit garden, looking for Santa. Along the way, they meet playful fox cubs, Mrs Owl, and Mr Cool Cat, and wish them all goodnight. Soon the little girl learns that Santa only comes when you're fast asleep and tucked up in bed. Can she still find a way to wish him goodnight?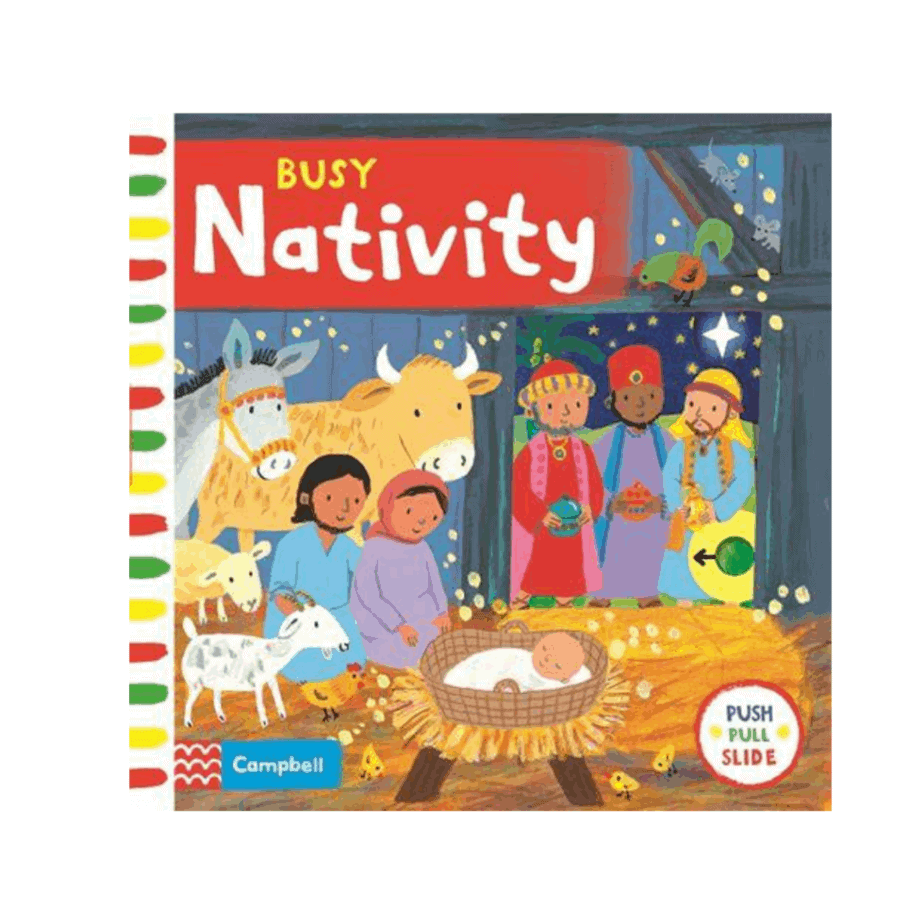 Busy Nativity By Emily Bolam
In Busy Nativity, children can push, pull and turn the tabs to join Mary and Joseph on their long journey to Bethlehem, marvel as a host of angels appear and see beautiful baby Jesus in his crib.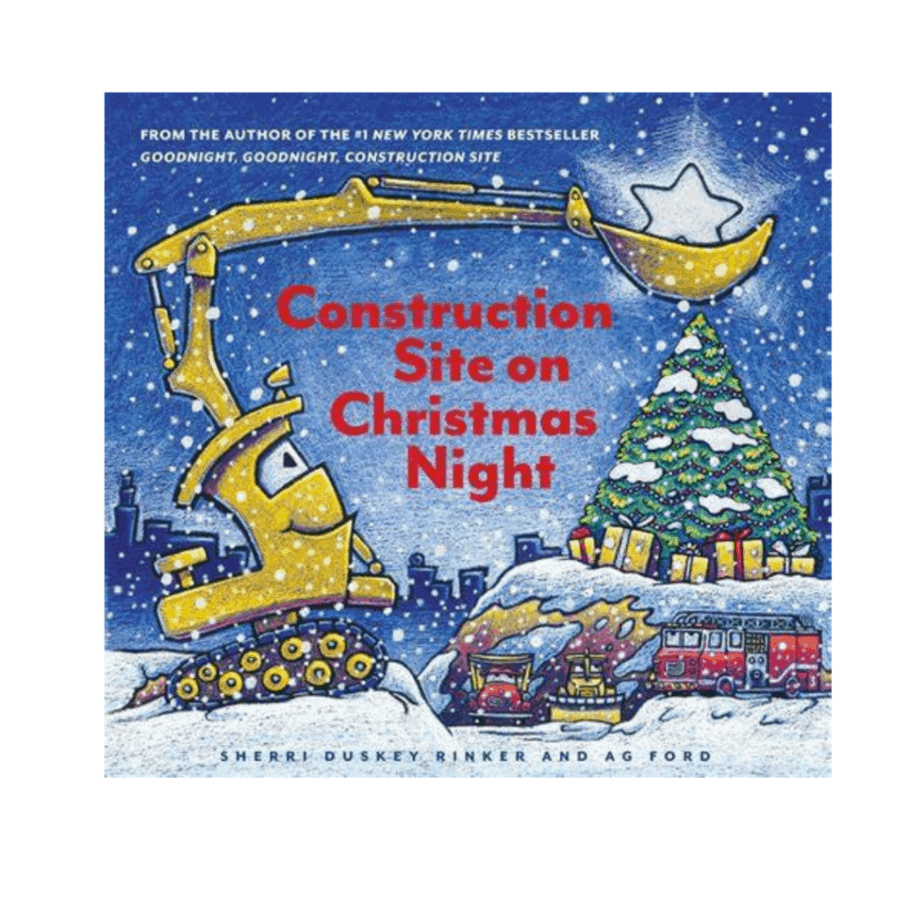 Construction Site On Christmas Night By Sherri Dusky Rinker
All of the working trucks are extremely busy the day before Christmas as they work hard to get a very special building built. As each finishes their tasks, they find special gifts waiting for them.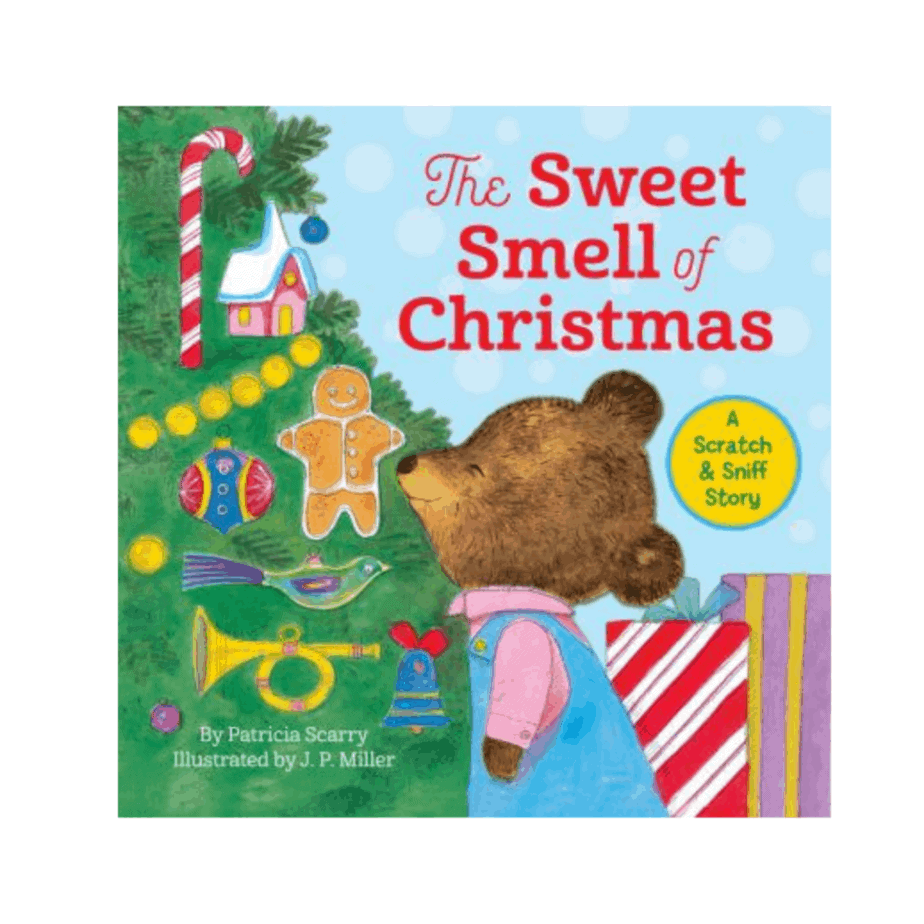 The Smell Of Christmas By Patricia Scarry
This book is about a young bear experiencing Christmas. It's a scratch-and-sniff book, so the bear takes you through all his favourite smells of Christmas.
A list of 25 Christmas theme books Click Here
A list of Snow theme books Click Here
Advent books Click Here
Please follow and like us: