Christmas is my favourite season of the year. When I pulled down our Christmas book box, these 25 Christmas books caught our eye. Enjoy reading them and feel the festive cheer.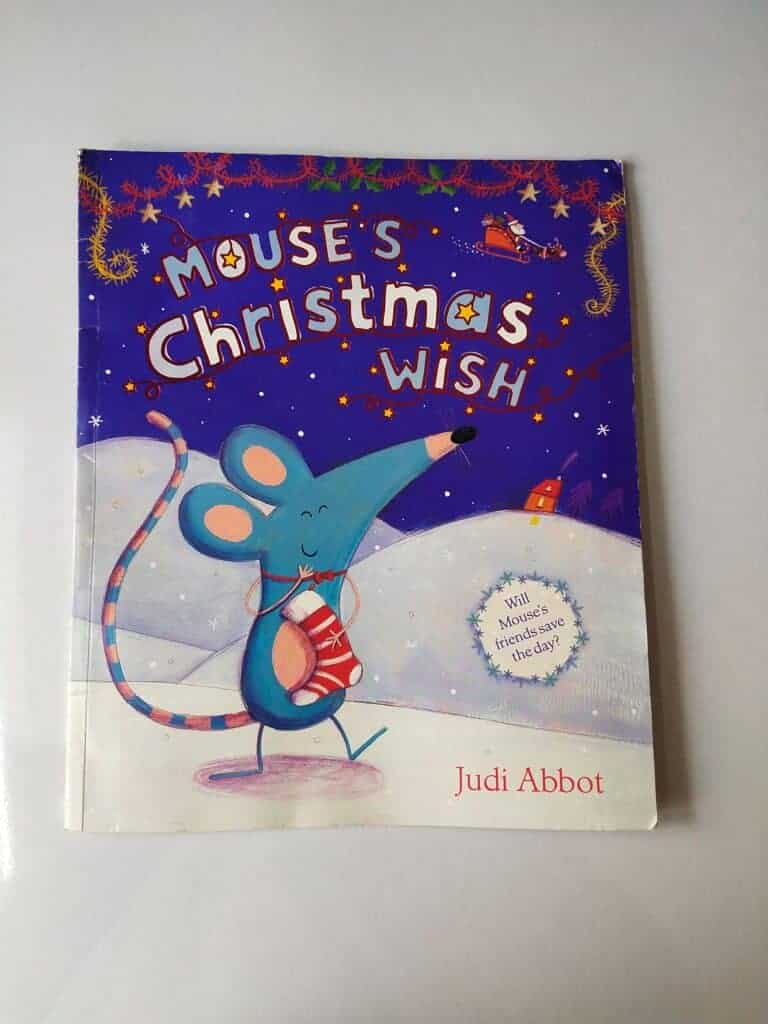 Mouse's Christmas Wish By Judi Abbot
Rabbit has invited all her friends for Christmas and they all arrive in different modes of transport. Mouse starts her journey and on the way, she gets disturbed by one another and later she gave up her journey and gets to bed. Can she celebrate Christmas with her friends?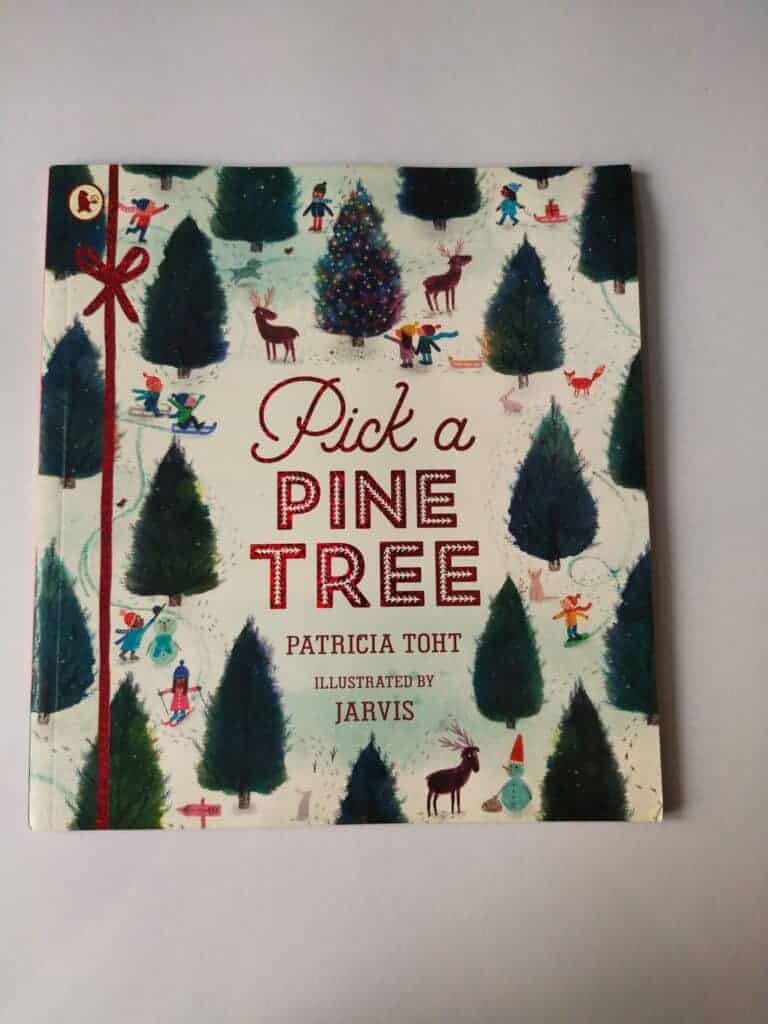 Pick a Pine Tree By Patricia Toht
This story is about a family going to choose their Christmas tree. It tells how they choose the tree, how they decorate it and find a perfect spot. Although the plot is simple, the illustration magically takes us to a whimsical wonderland. Each rhyming line will rekindle our memory of the Christmas tree which we keep in our home.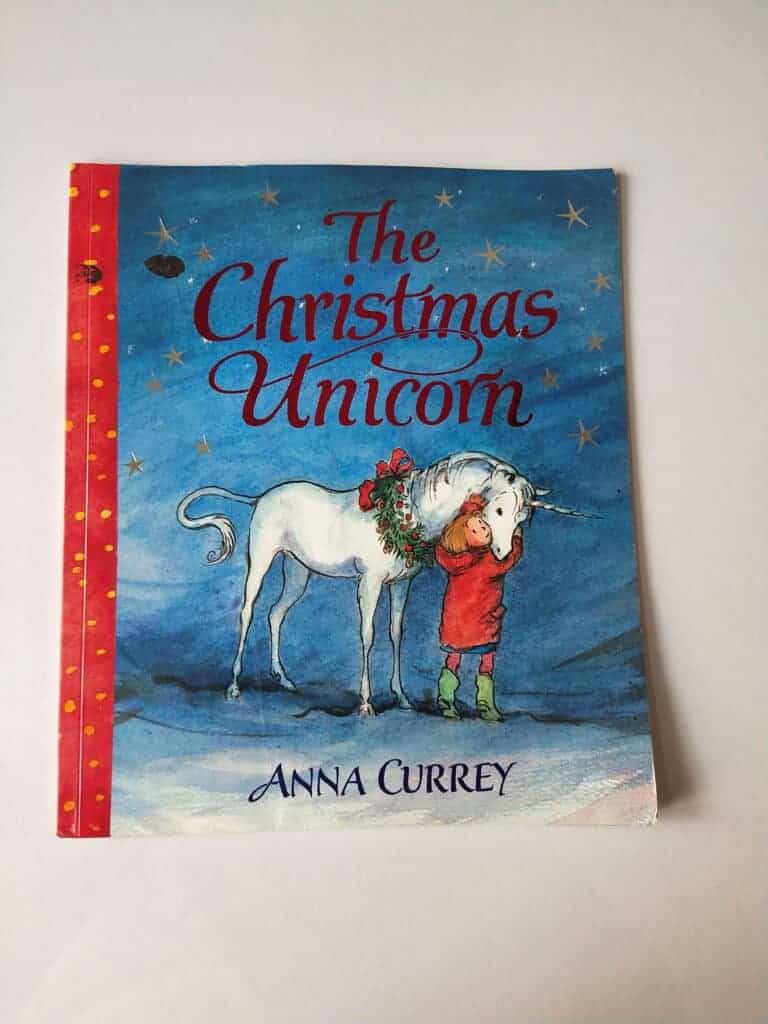 The Christmas Unicorn By Anna Currey
Milly and her family go to stay with their grandfather for Christmas, but Dad isn't there yet and Milly has no friends. She's feeling rather glum when a unicorn shows up outside her window. Milly comes out to greet him and they become good friends. She tells the unicorn all about how she wishes she had a friend to play with. Later, at the market, something magical happened. Will Milly get her wish?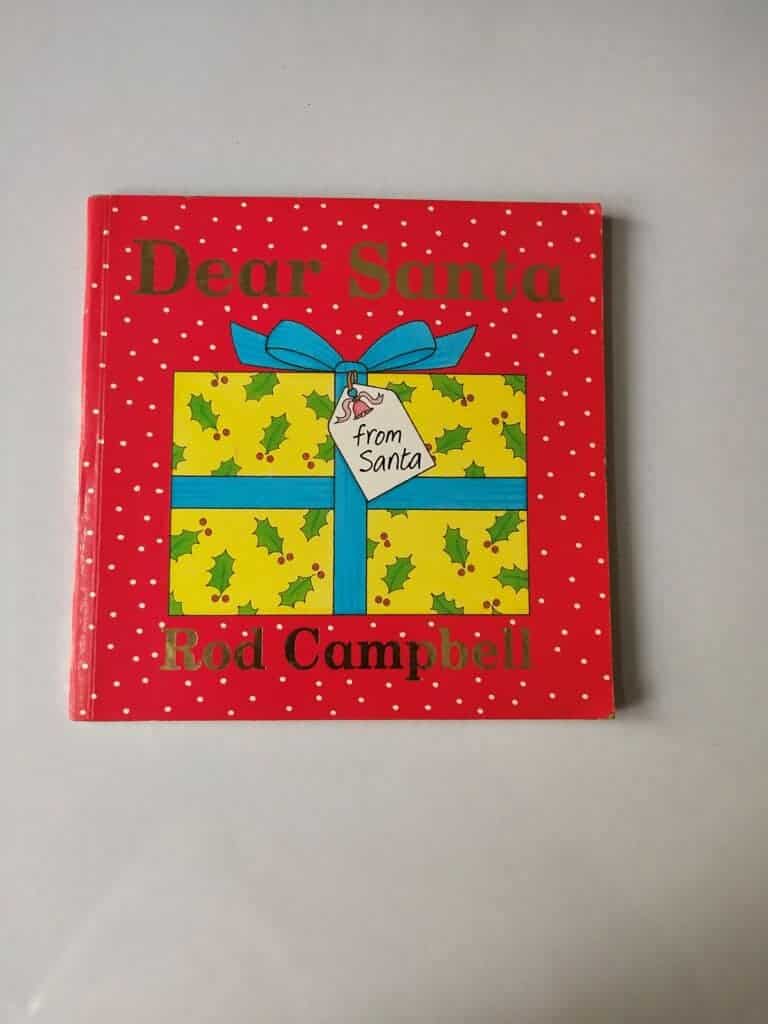 Dear Santa By Rod Campbell
This is a delightful flap book where Santa is deciding on a present to send, but for some reason or another, the presents he wraps are not quite right. Santa finally arrives at a perfect present with an extra-special surprise under the flap.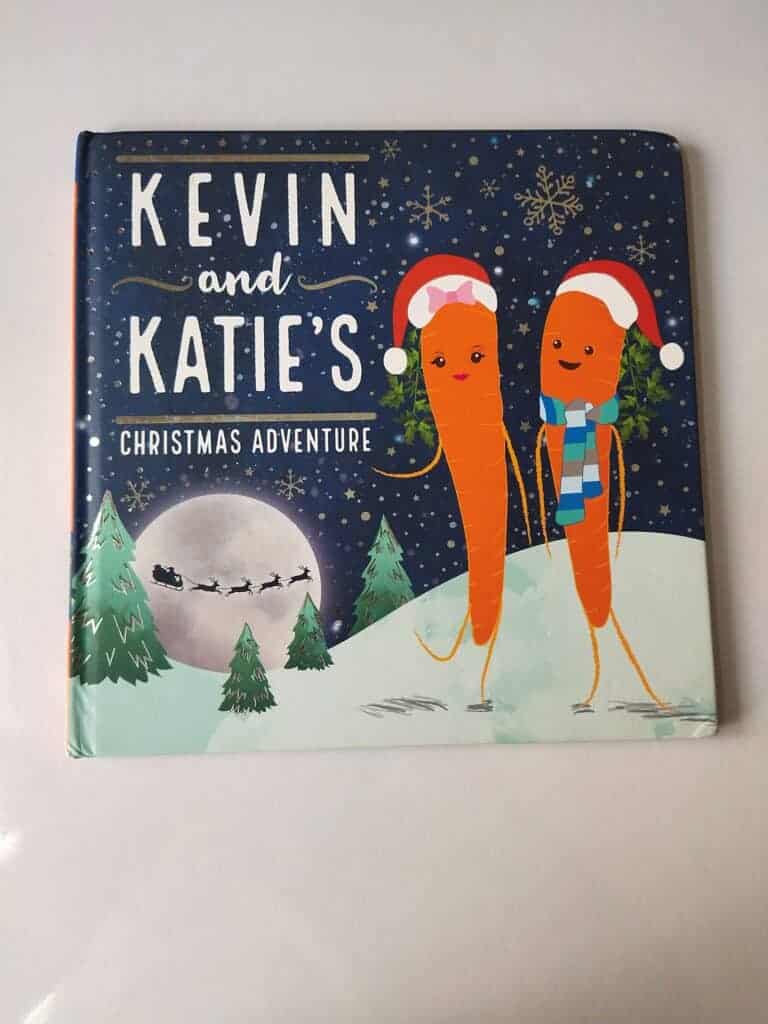 Kevin and Katie's Christmas Adventure by Stephanie Moss
A cute story of two carrots who won tickets to the North Pole and got to ride Santa's train. They went inside the beautiful Santa's train. It was so beautiful to describe and they had lots of delicious treats on the train. Once they finished gobbling, they heard a noise from the next carriage. When they popped, they found Santa's elves running up and down in excitement and Santa couldn't control them. Then Katie and Kevin tried to distract them by giving them food, but reindeer gobbled them. Then they said we would play games and the elves calmed down. They reached the North Pole sooner than they thought and Santa took both the carrots in the sleigh to deliver the presents.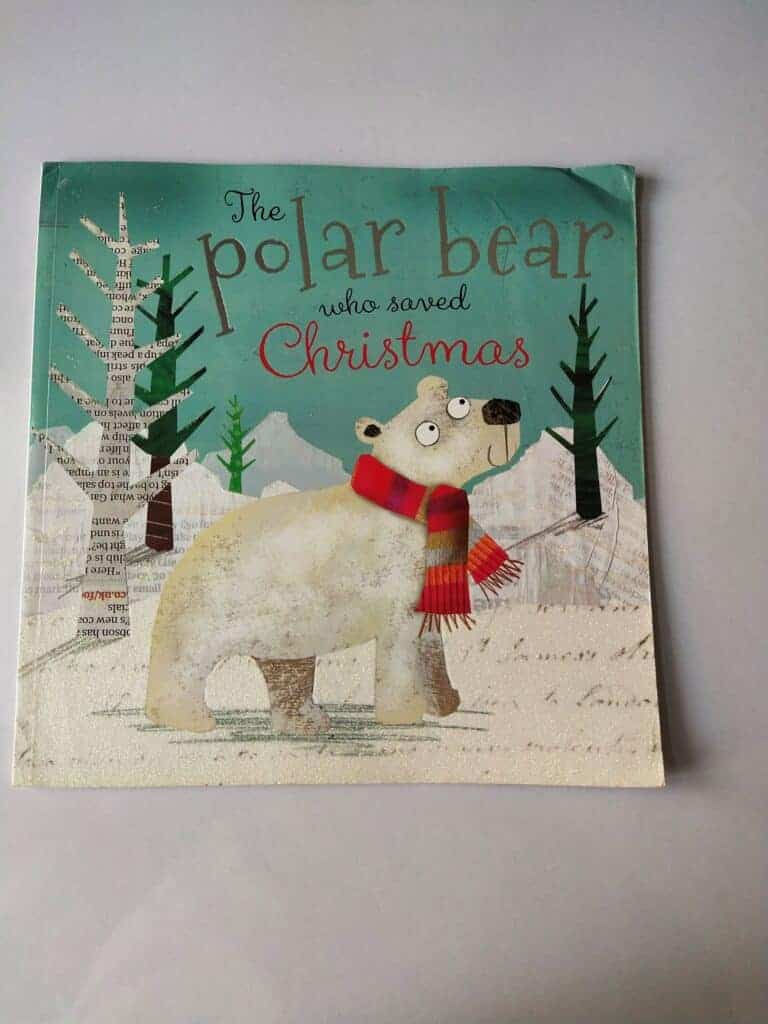 The Polar Bear Who Saved Christmas By Fiona Boon
Pip, a young polar bear, wanders from home and comes upon Santa's workshop. Disaster has struck, and Santa needs help delivering presents. Pip is just the polar bear to help out.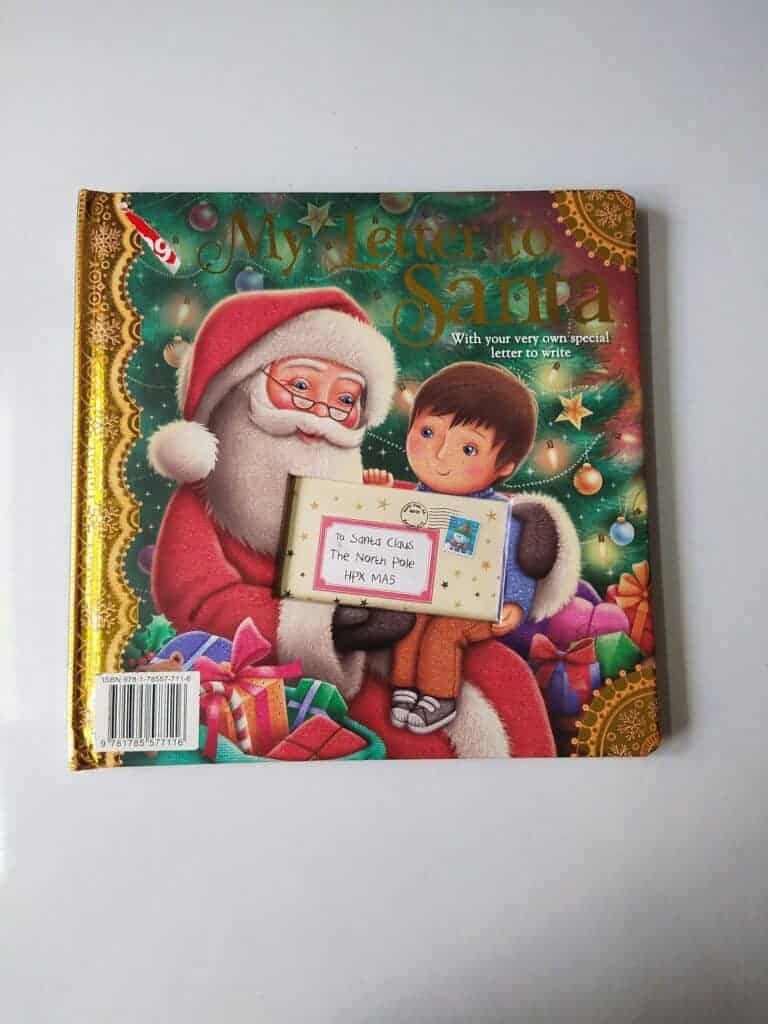 My Letter To Santa By James Newman Gray
Join in the heart-warming story of a little boy who, after writing him a letter, gets to meet Santa on Christmas Eve.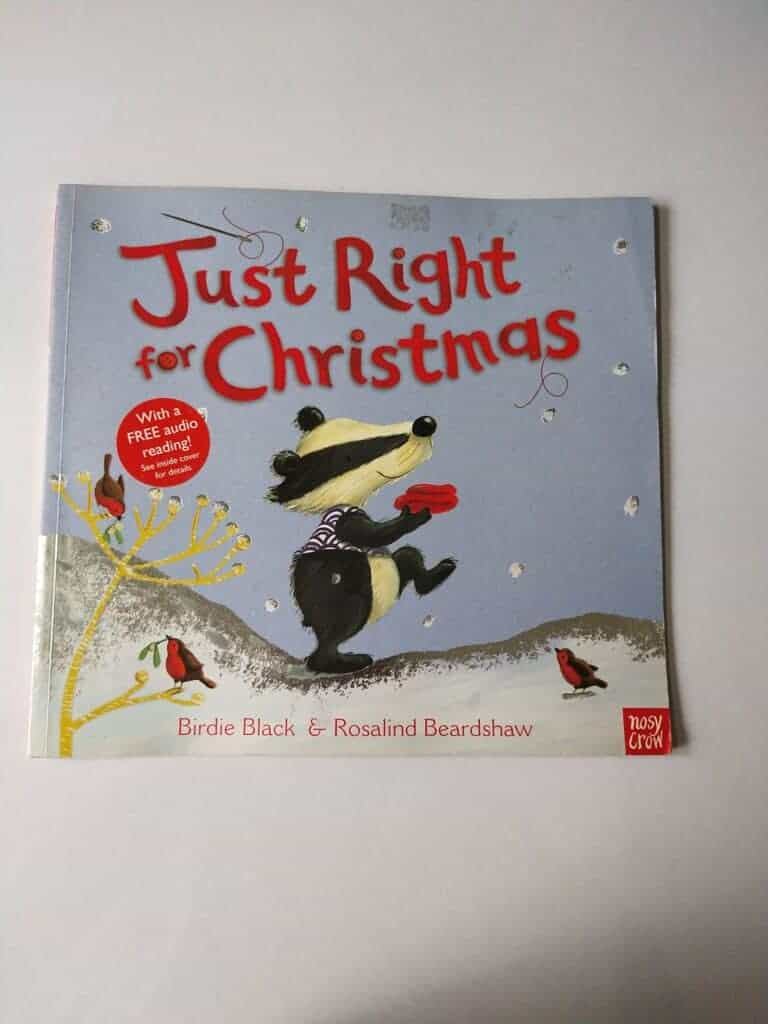 Just Right For Christmas By Birdie Black
In this celebration of the joy of giving, one snowy Christmas eve, a king buys some soft, red cloth to make the perfect Christmas gift for his daughter. He does not know that left-over cloth will be used to make presents for many people in his kingdom. Even the last teeny bit of cloth is made into a scarf just right for a mouse.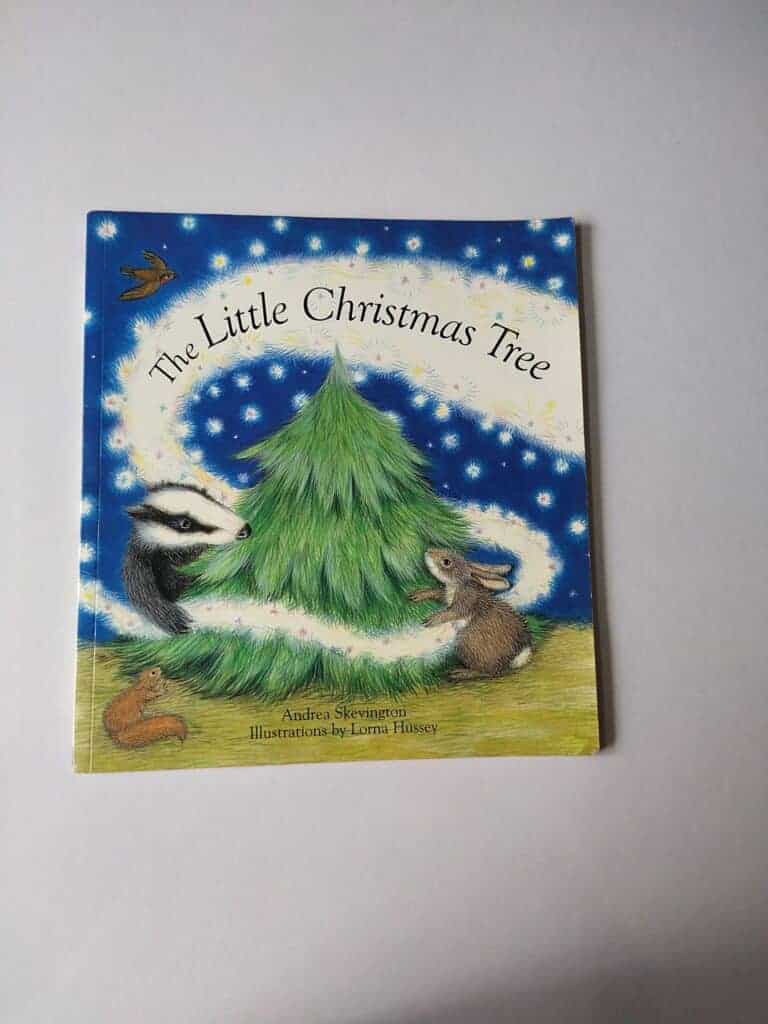 The Little Christmas Tree by Andrea Skevington
A big Strom hit the forest that night and the proud trees oak, sycamore and birch tree said they won't fall. The little fir tree said I will shelter all the animals during the storm. When the storm passed all the proud trees fell and washed away. But the little fir tree stood still and the animals who were under it was safe. The author takes us to the other side of the town where that very night, a baby is born in a manger and angels were singing the song of praise. Eventually, a shining star was passing over the forest and found solace in the fir tree. The fir tree earned a star for his compassion.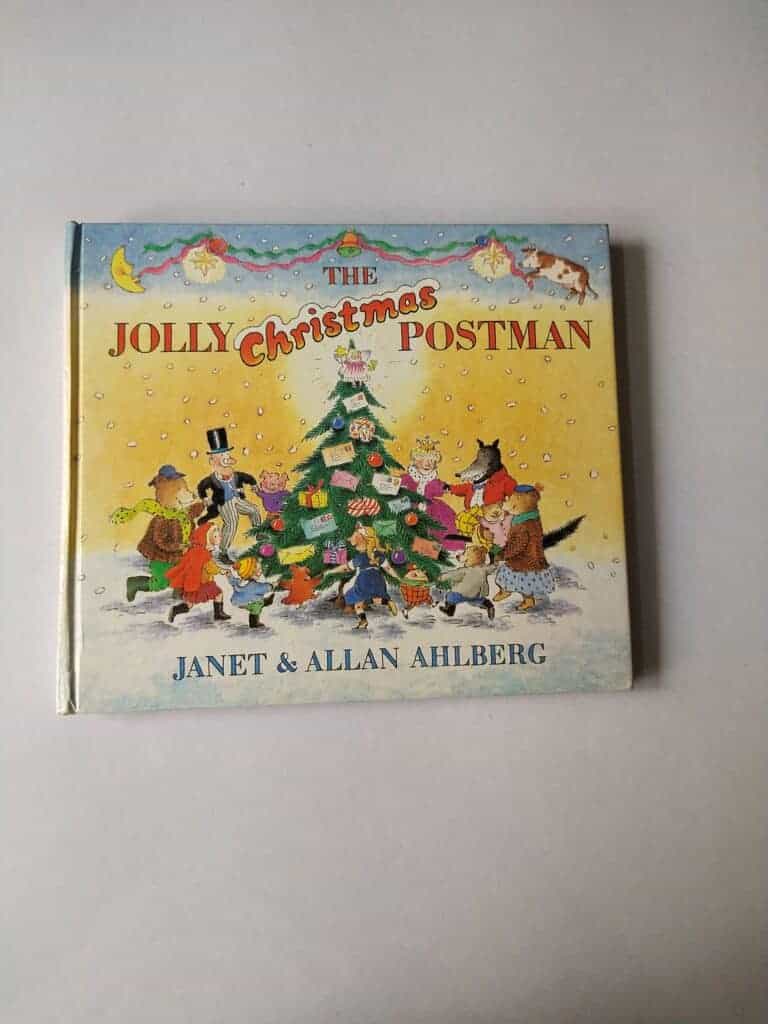 The Jolly Christmas Postman By Janet and Allan Ahlberg
A delight for kids who love to engage with books. As the postman brings Christmas tidings, the reader is invited to open letters, read postcards, assemble a puzzle, and more!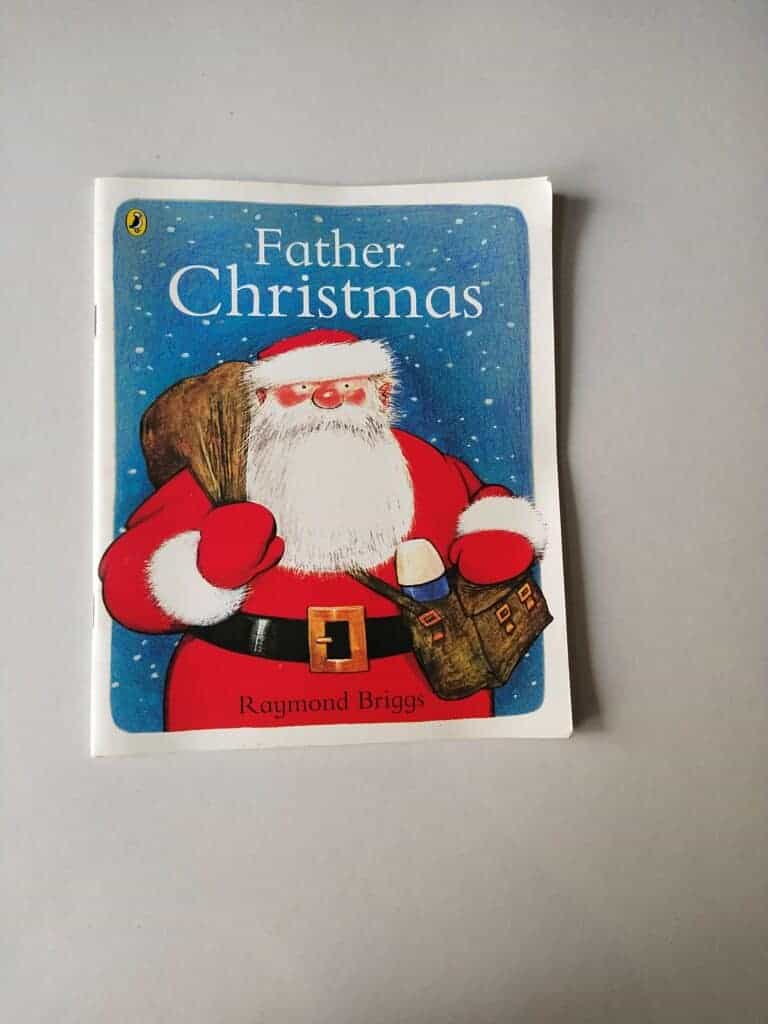 Father Christmas By Raymond Briggs
Father Christmas: a very human gift-giver with a tough job to do. You'll find out that he sometimes gets a little grumpy living at the icy North Pole and squeezing down chimneys, but he more than makes up for it in heart and humour.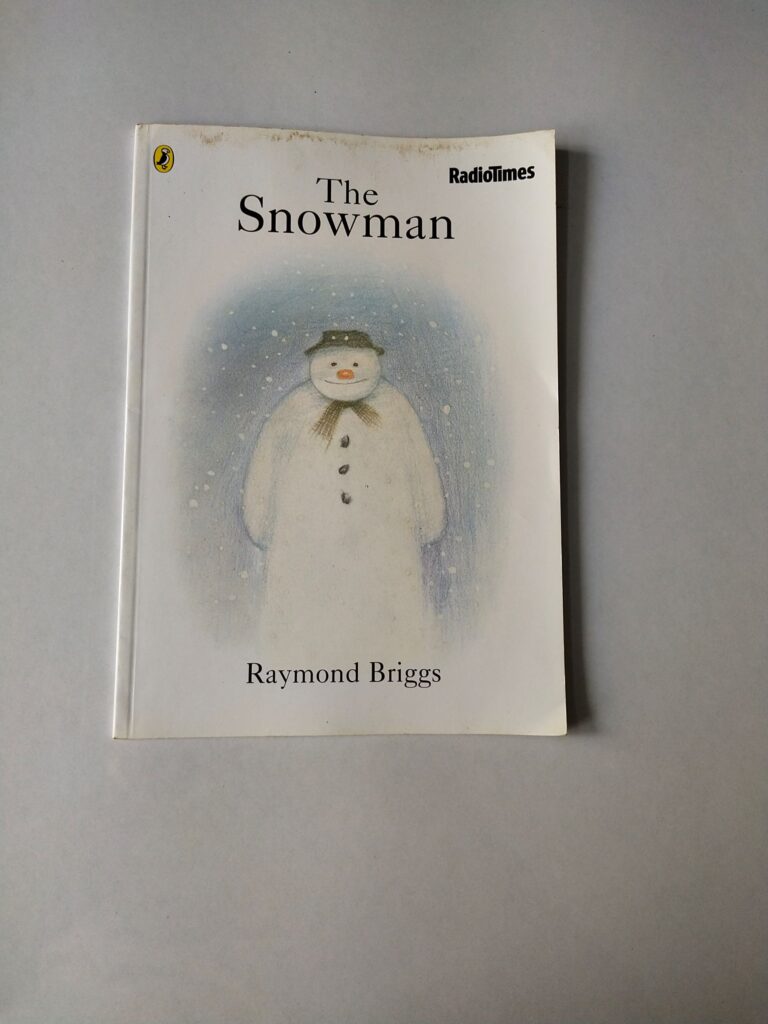 The Snowman By Raymond Briggs
The story starts with a young boy who sees the snow outside and rushes out of his home to build a snowman. As the boy sleeps, the snowman comes alive and is welcomed into the boys home to discover what it is like inside. In return, the snowman will show him his home as well. A dream to be remembered forever.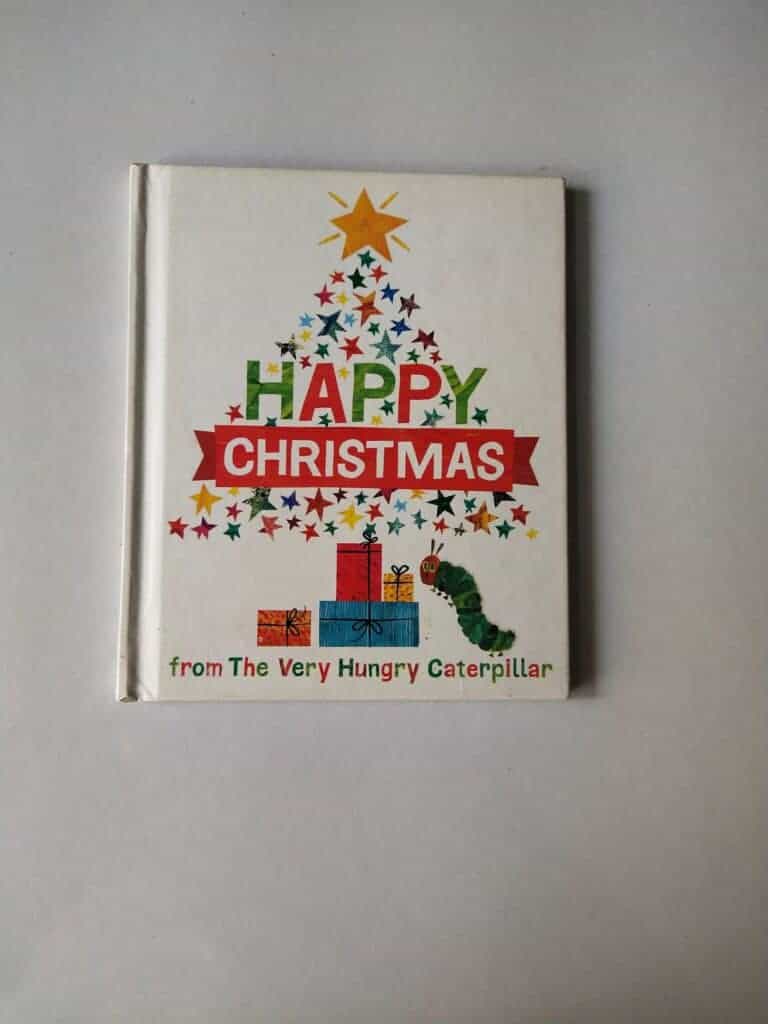 Happy Christmas From The Very Hungry Caterpillar By Katie Cotton
The story starts with a picture of a Christmas tree, a picture of parents gifting their kids, sharing things, feast, the first snow, the fun playing with friends. This story will take us down to a holiday spirit and kinder our memory a lot.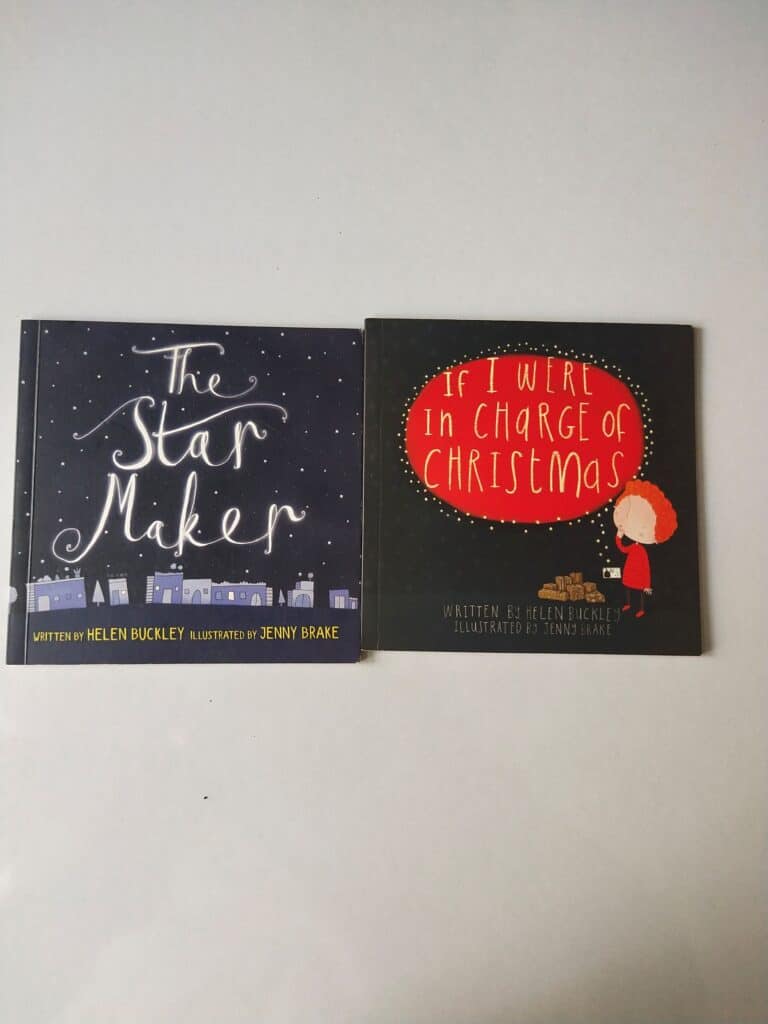 The Star Maker by Helen Buckley
The Star maker is a story about the creator who made the stars and created the whole world. But one fine day, the Star maker decided to step down from heaven and made his home under the stars he made. He became a little baby to be born among the animals in the Manger.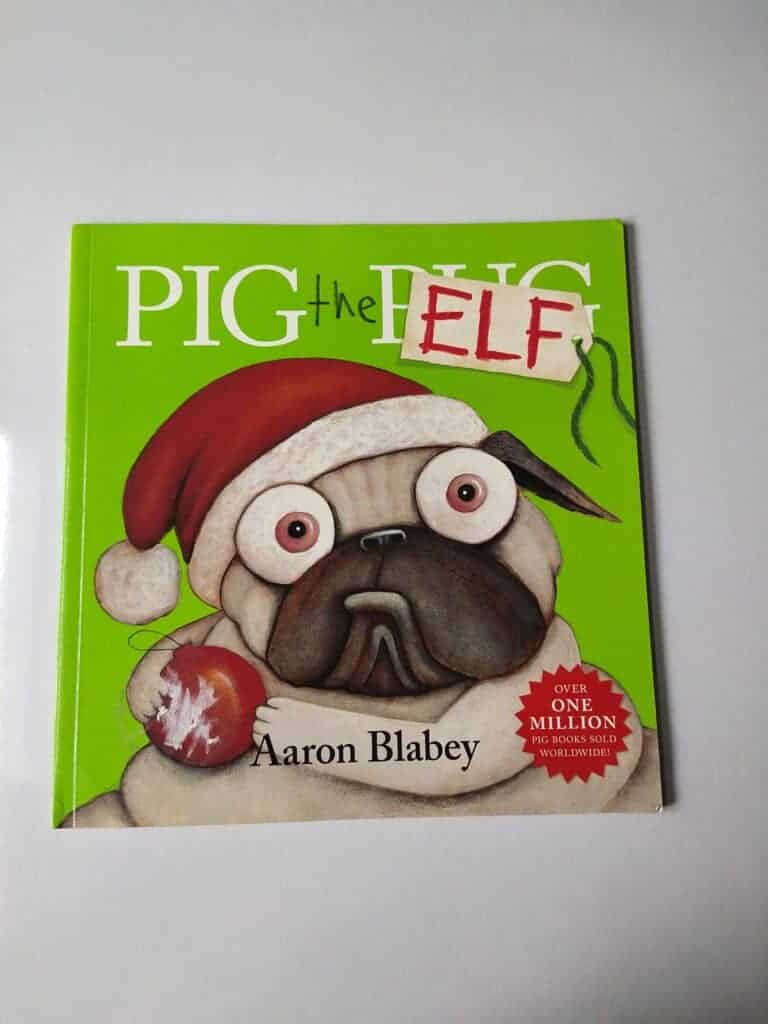 Pig The Elf By Aaron Blabey
Pig and Trevor await Santa on Christmas Eve and as Trevor heads to bed, Pig says he's staying up all night to wait for Santa. He must be sure he's going to get everything on his list. When Santa arrives with all the gifts, Pig isn't happy. Follow along in the story to find out if Pig's greediness will get him what he wants once and for all.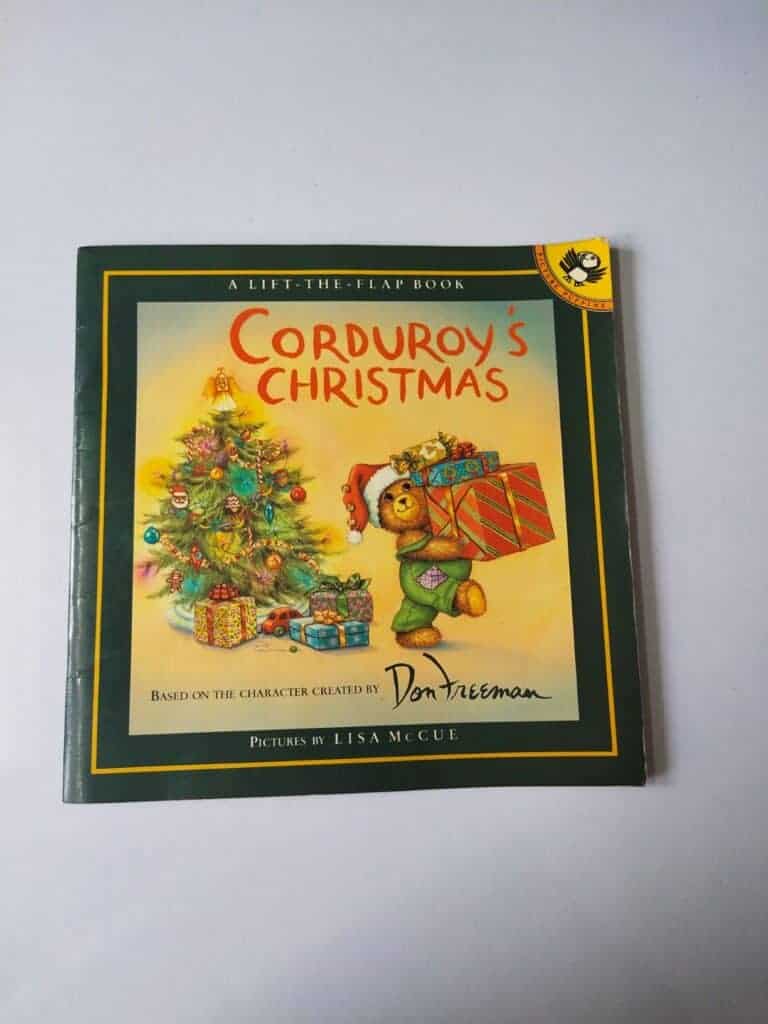 Corduroy's Christmas by B.G. Hennessy
It's a lift-the-flap book where corduroy is preparing his home for Christmas. An interactive book that says, Find the angel or find things for baking.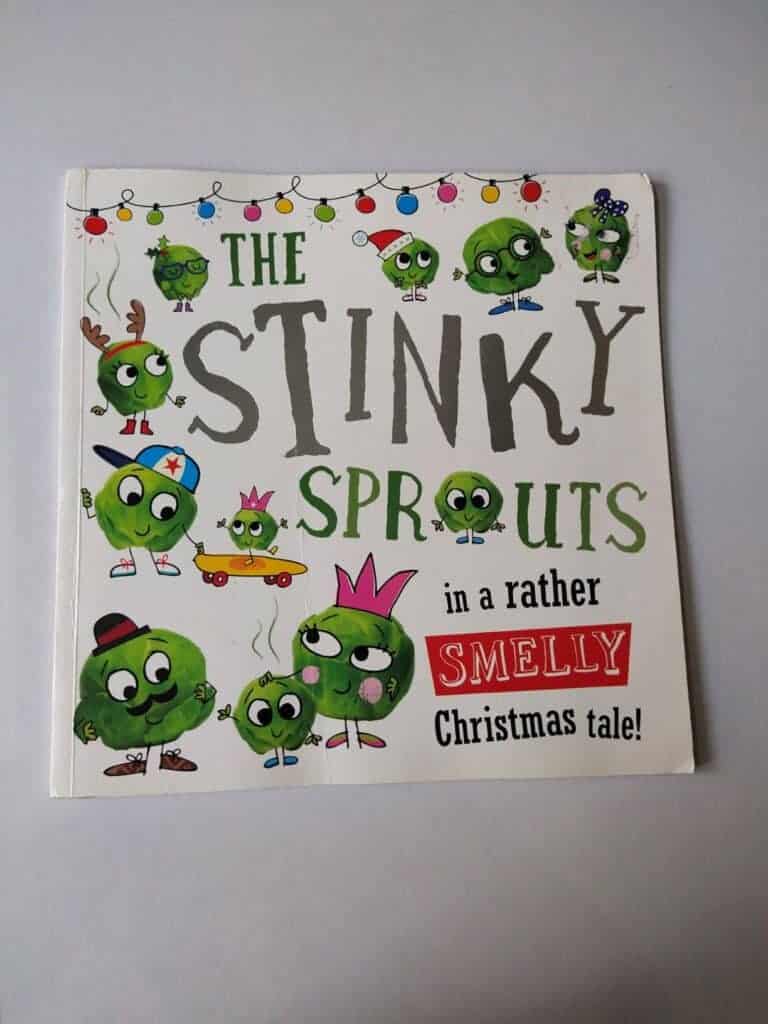 The Stinky Sprouts By Rosie Greening
In a kitchen, all the veggies are playing and they never allow sprouts to play with them due to their smelly nature. So little sprout made a plan and they all jumped in a cranberry juice and became colourful and had a pleasant smell. Now all the veggies started to play with them not realizing they are the same sprouts until a huge disaster took place in the kitchen. Will the veggies accept the sprouts even after the disaster?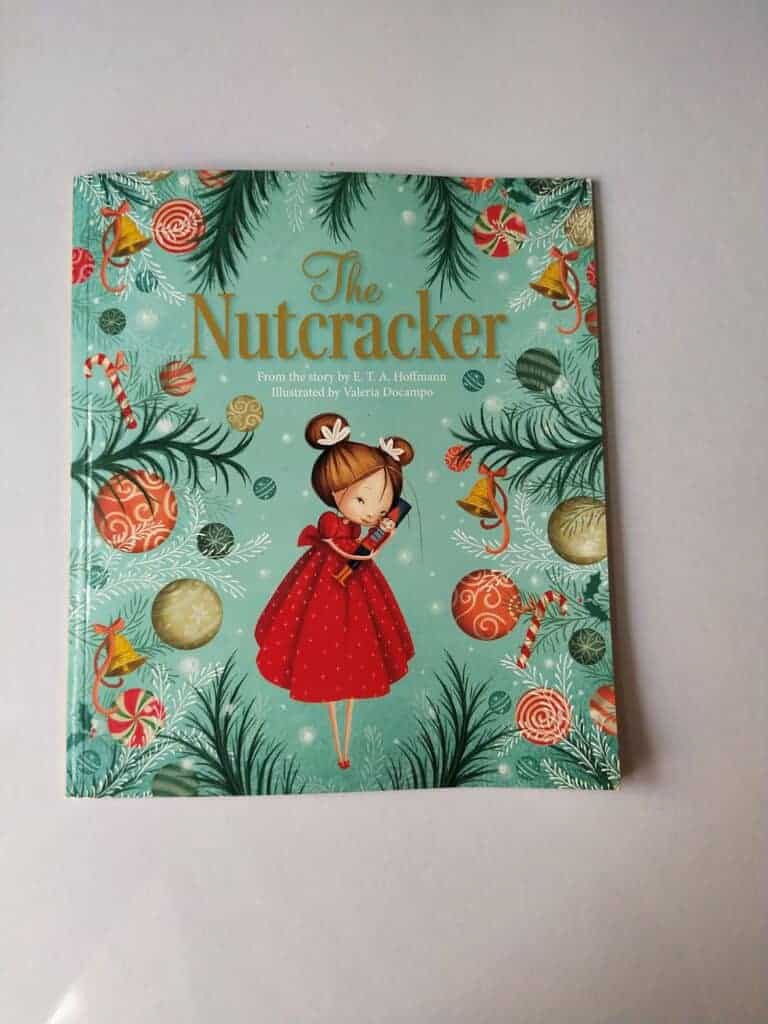 The Nutcracker By Rachel Elliot
"The Nutcracker" is the story of Clara, a little girl, who is given a wooden nutcracker as a Christmas gift by the mysterious Dr Drosselmeyer. That night, she experiences the nutcracker's battle with an army of mice and his transformation into a handsome prince.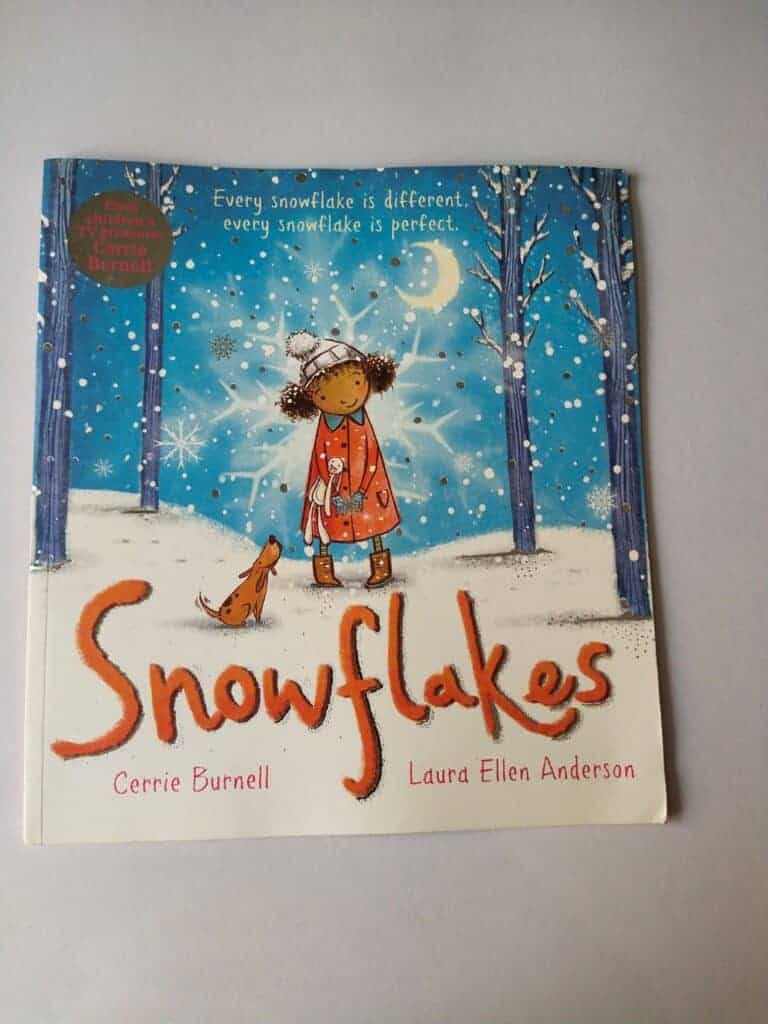 Snowflakes By Cerrie Burnell
Mia has come to live with her Grandma in a land of forests and snow. It isn't at all like her old life in the city, and at first, she feels very different from the new children she sees. But when she watches the snow falling around her one night, Mia realises that she is just like one of the snowflakes – unique and perfect in her own way.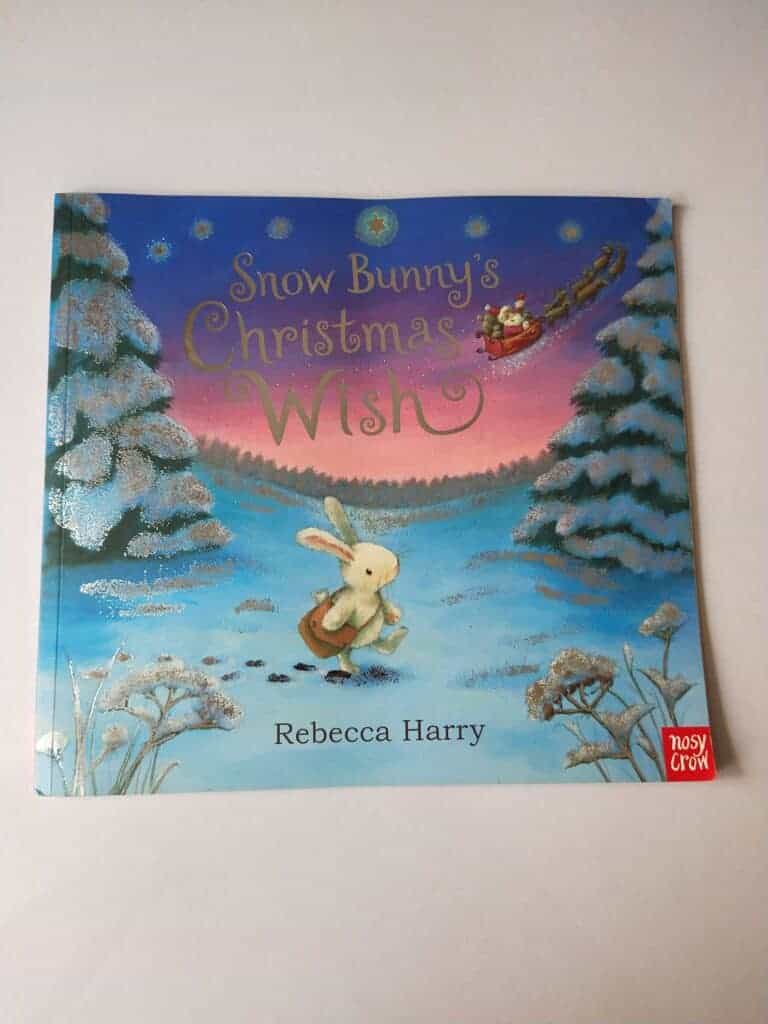 Snow Bunny's Christmas Wish By Rebecca Harry
Snow Bunny writes a letter telling Santa that she really wants a friend for Christmas. When she misses the postman, she decides to follow her map to Santa's house to deliver her letter to Santa. Along the way, she stops to help a variety of animals…giving one her gloves, another her map, etc. finally, she reaches Santa and helps him deliver gifts…but will he be able to give her what her heart most desires?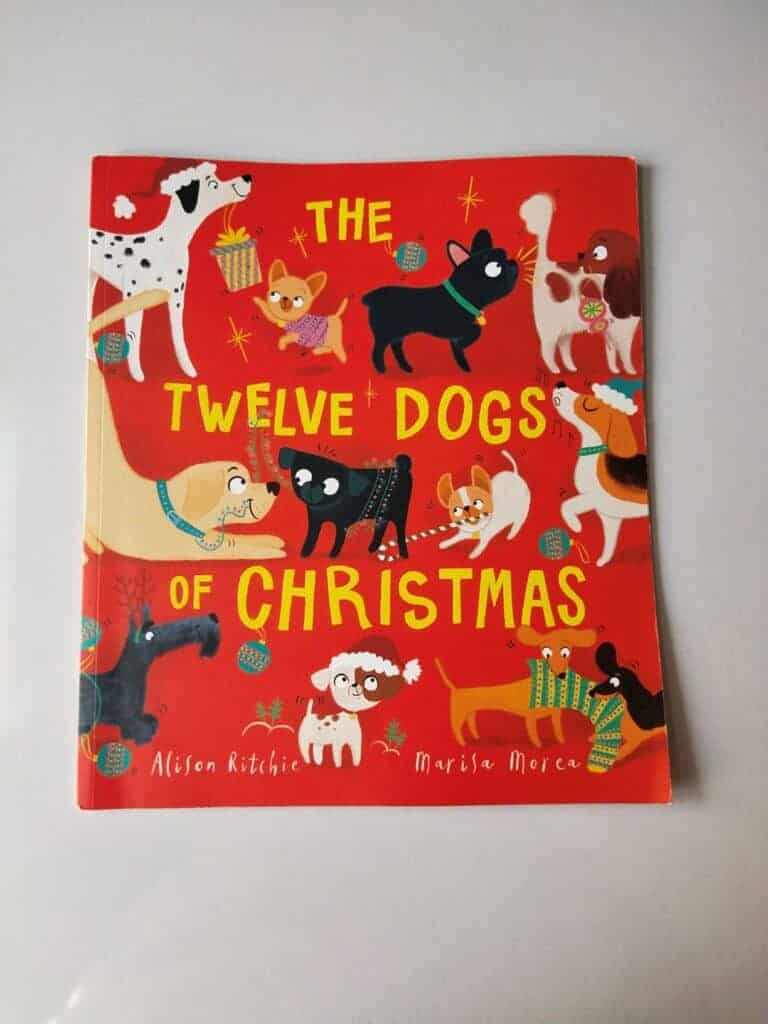 The Twelve Dogs Of Christmas By Alison Ritchie
Christmas is approaching and one little puppy is very excited about his first-ever Christmas Day. Everywhere he looks, the preparations are underway, with every dog in town helping out. However, will so many eager assistants joining in the fray help or hinder and will everything ever be ready in time?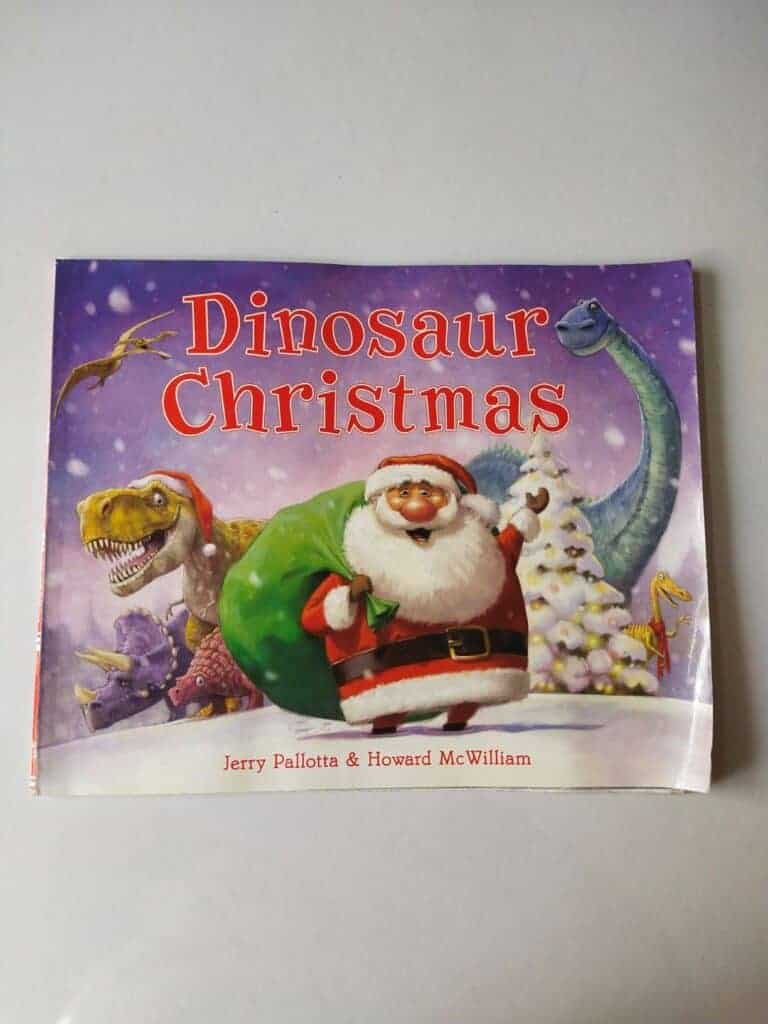 Dinosaur Christmas by Jerry Pallotta
Santa Claus evolved even during the dinosaur era and delivering presents was happening too. Santa talks about how he delivered presents using different dinosaurs and how they were cooperative with him.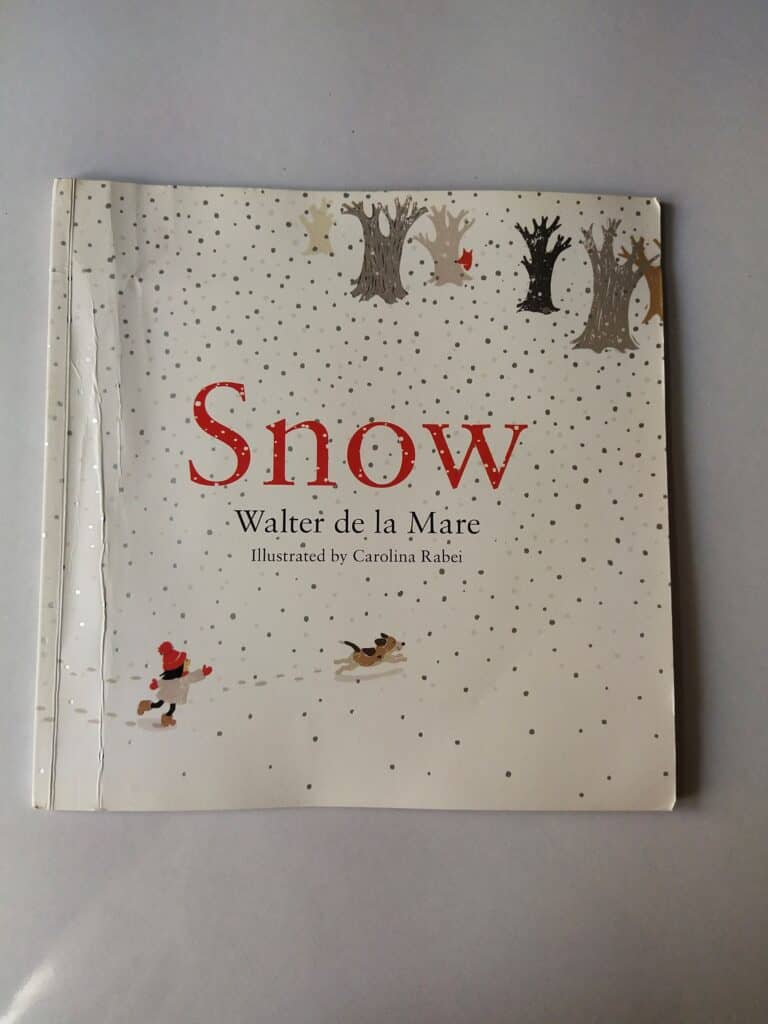 Snow By Walter de la Mare
This is a classic poem that has been brought to life in a lovely picture book, which is perfect for the run-up to Christmas and closes after. It captures perfectly the sense of joy around Christmas for young children.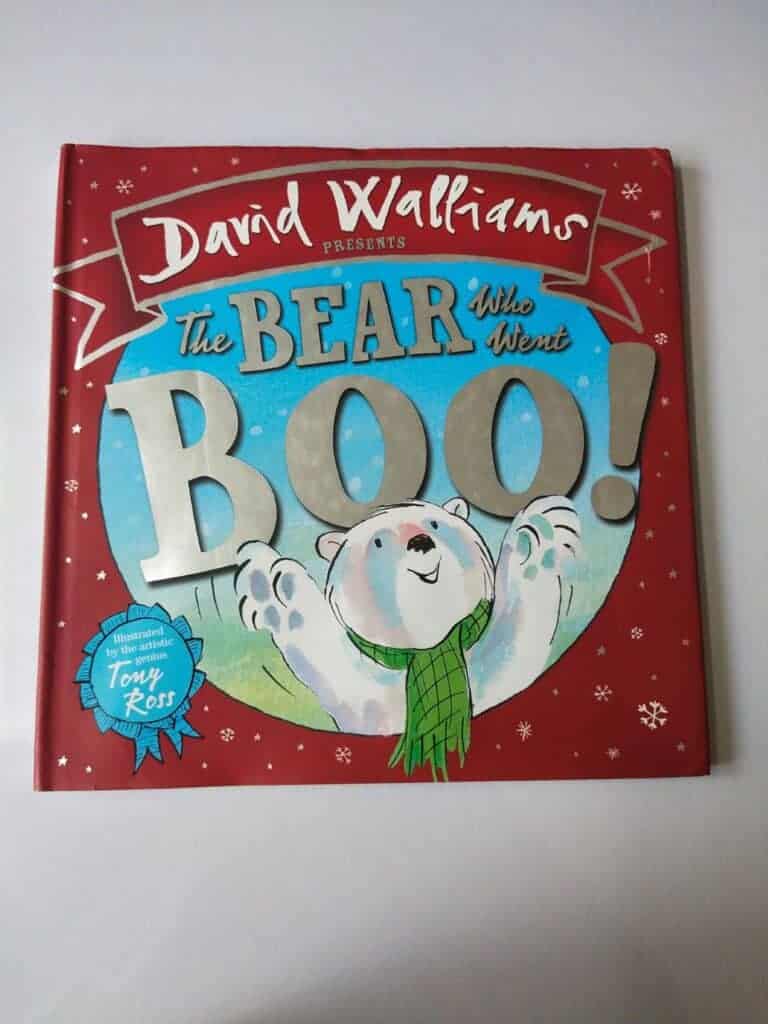 The Bear who went Boo By David Walliams
The Bear Who Went Boo! Is a story of a young cub who scares all the other animals. A famous person decided to go to the Arctic and film the animals, but the bear also ended up scaring that person, too. The person left because of this and the other animals were mad at the cub and ended up scaring the cub. The cub has learned not to scare the other animals again.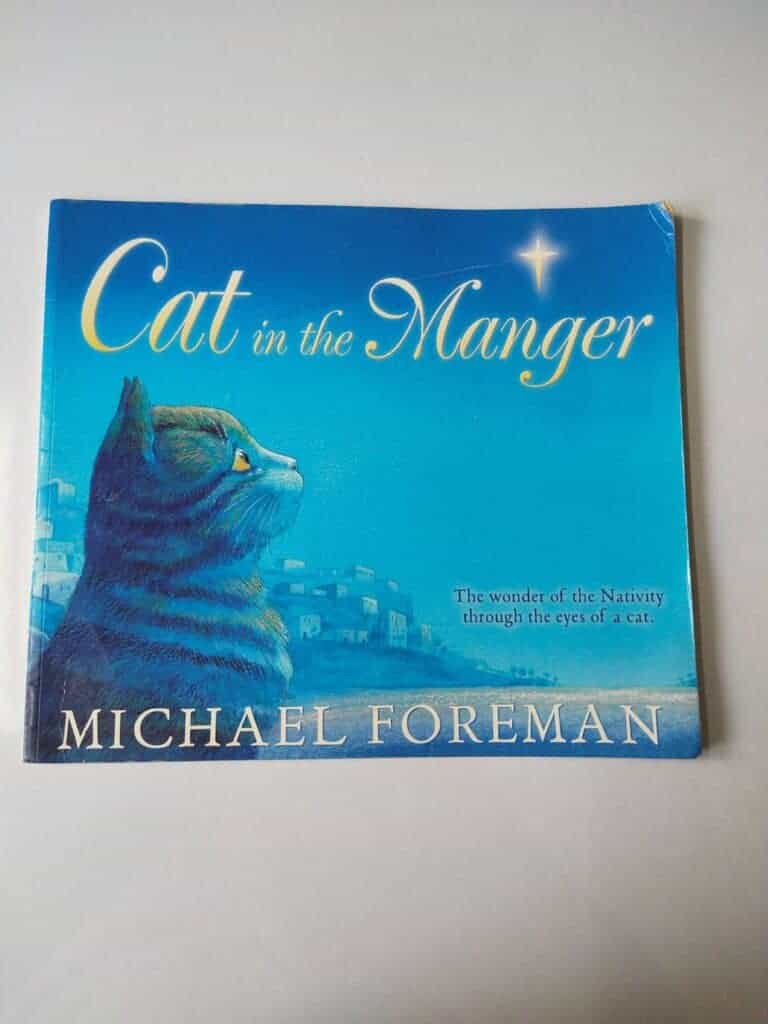 Cat In The Manger By Michael Foreman
The Nativity Story is retold from a cat's perspective: the cat unfolds the tale of the human couple who sought shelter there, of the baby that was born, and of the many visitors, both great and humble, that came to see him.
To read detailed advent reads Click Here
Merry Christmas to all 🙂
Please follow and like us: