It's winter and many parts of the world experience snow. I stay in south India, and we don't experience snow. Winter for us is a drop in temperature and get cosy in our blankets. But this won't stop us from knowing about snow. Here is a list of picture books that talk about snow.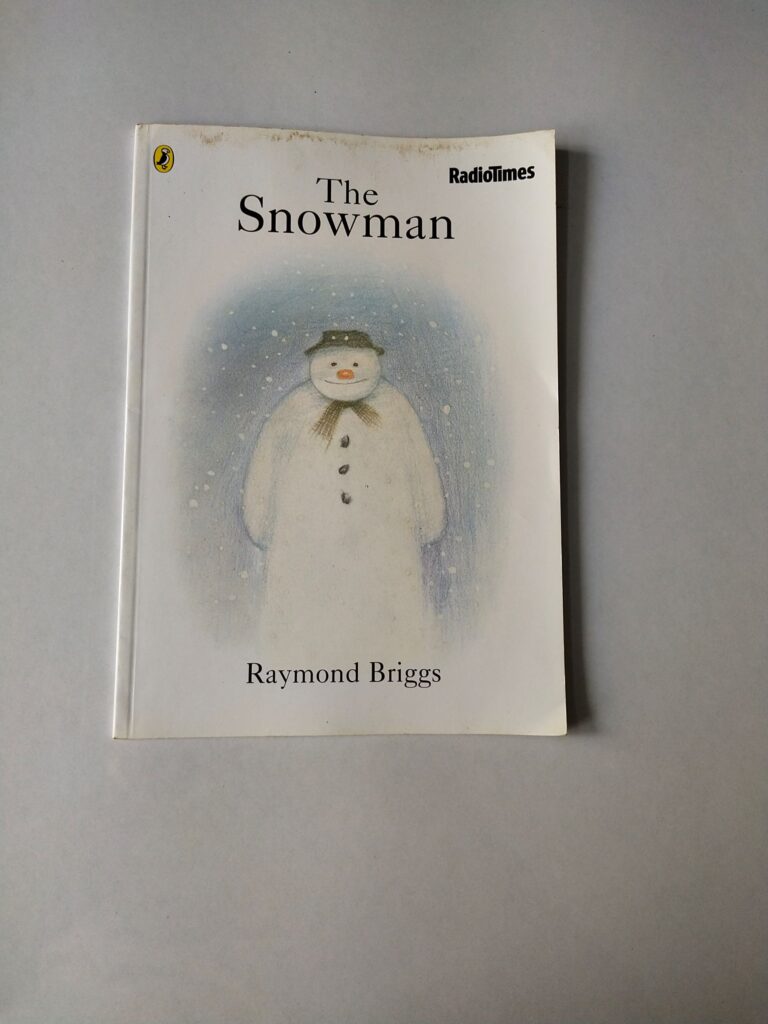 The Snowman By Raymond Briggs
The story starts with a young boy who sees the snow outside and rushes out of his home to build a snowman. As the boy sleeps, the snowman comes alive and is welcomed into the boys home to discover what it is like inside. In return, the snowman will show him his home as well. A dream to be remembered forever.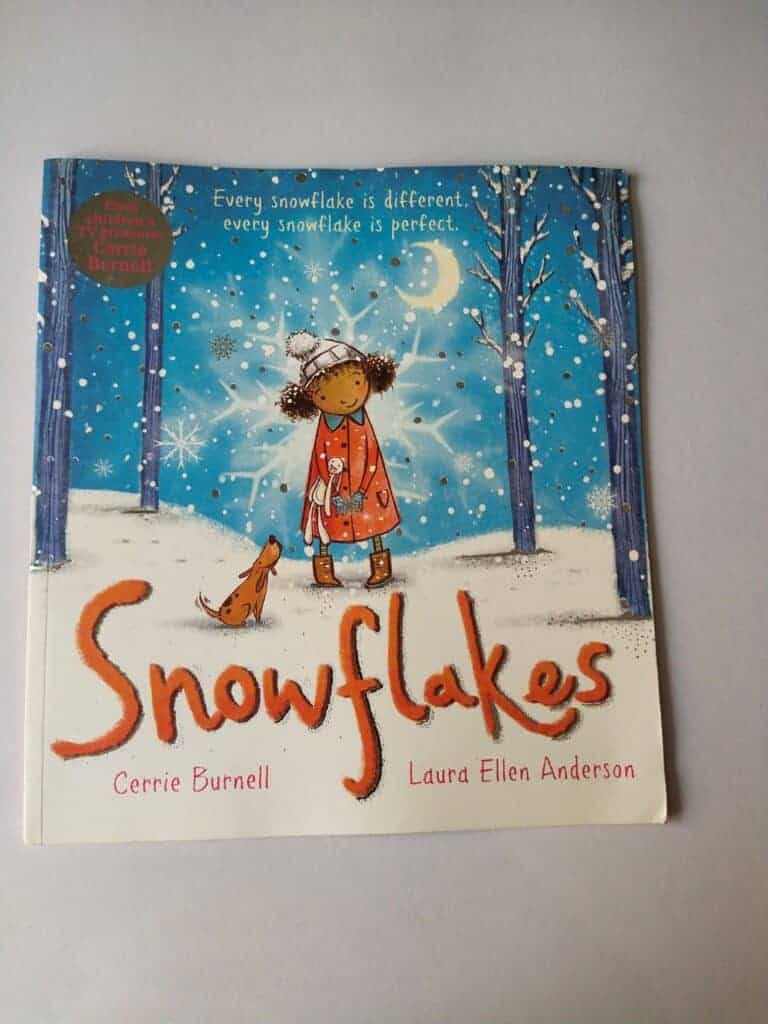 Snowflakes By Cerrie Burnell
Mia has come to live with her Grandma in a land of forests and snow. It isn't at all like her old life in the city, and at first she feels very different from the new children she sees. But when she watches the snow falling around her one night, Mia realizes that she is just like one of the snowflakes – unique and perfect in her own way.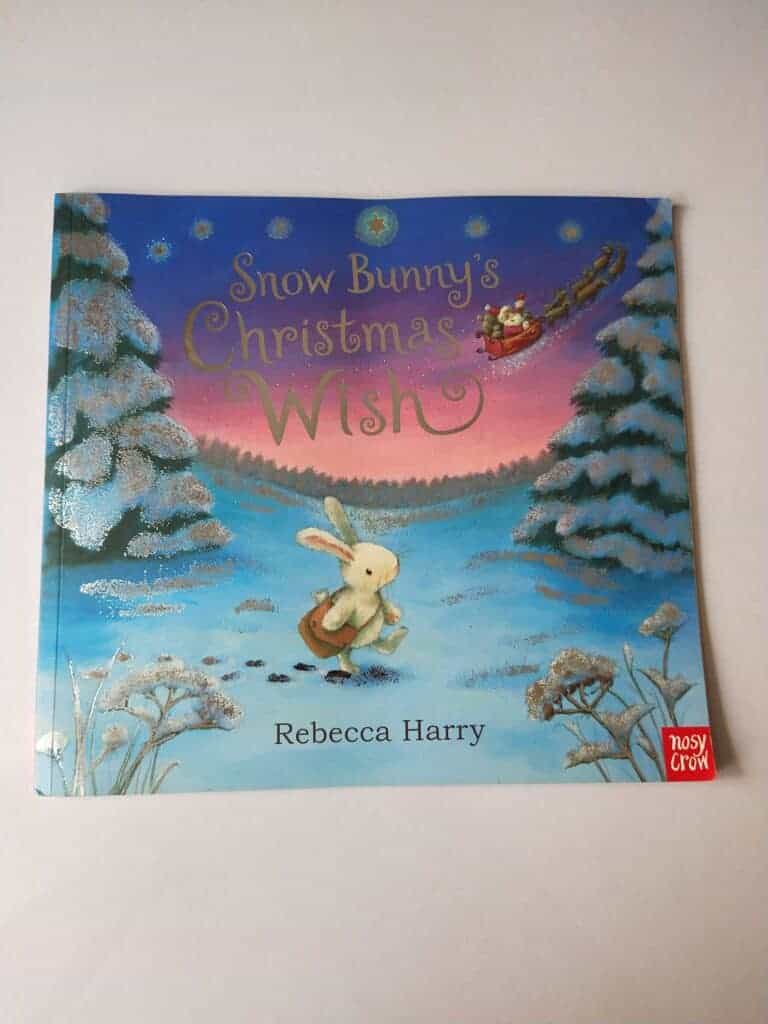 Snow Bunny's Christmas Wish By Rebecca Harry
Snow Bunny writes a letter telling Santa that she really wants a friend for Christmas. When she misses the postman, she decides to follow her map to Santa's house to deliver her letter to Santa. Along the way, she stops to help a variety of animals…giving one her gloves, another her map, etc. finally, she reaches Santa and helps him deliver gifts…but will he be able to give her what her heart most desires?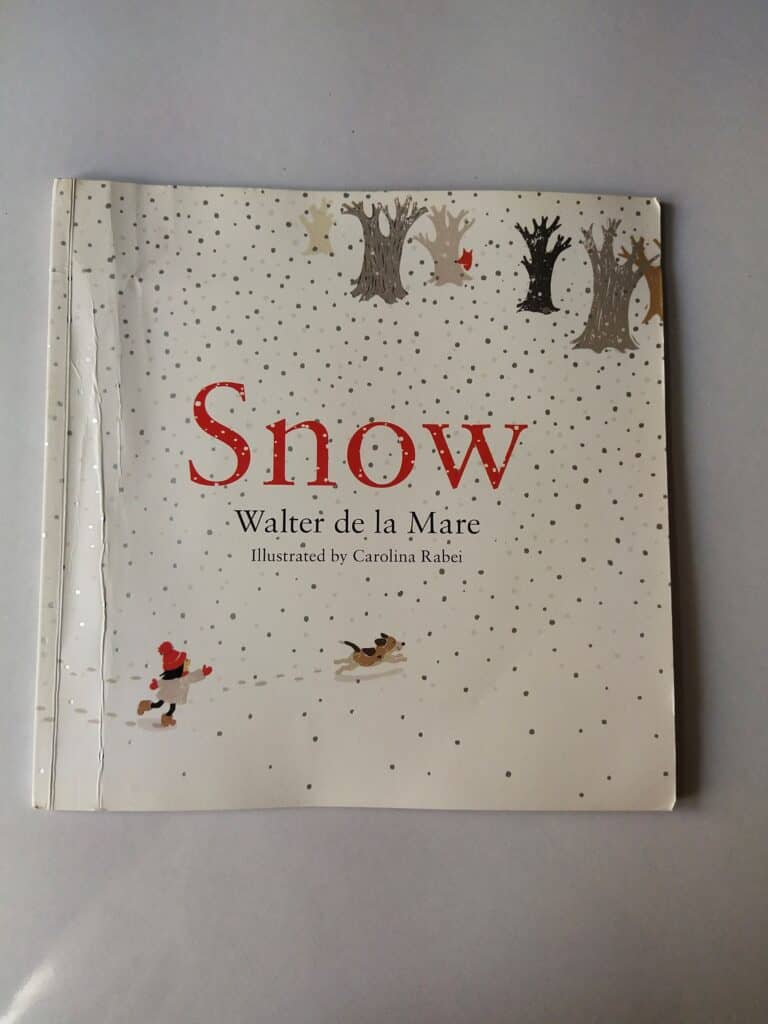 Snow By Walter de la Mare
This is a classic poem that has been brought to life in a lovely picture book, which is perfect for the run-up to Christmas and closes after. It captures perfectly the sense of joy around Christmas for young children.
Snowflake Bentley By Jacqueline Briggs Martin
This is a little biography of Wilson Bentley. He was the first person to photograph snowflakes and understand that each one was different. He loved the snow and that made him shared his creation with the world.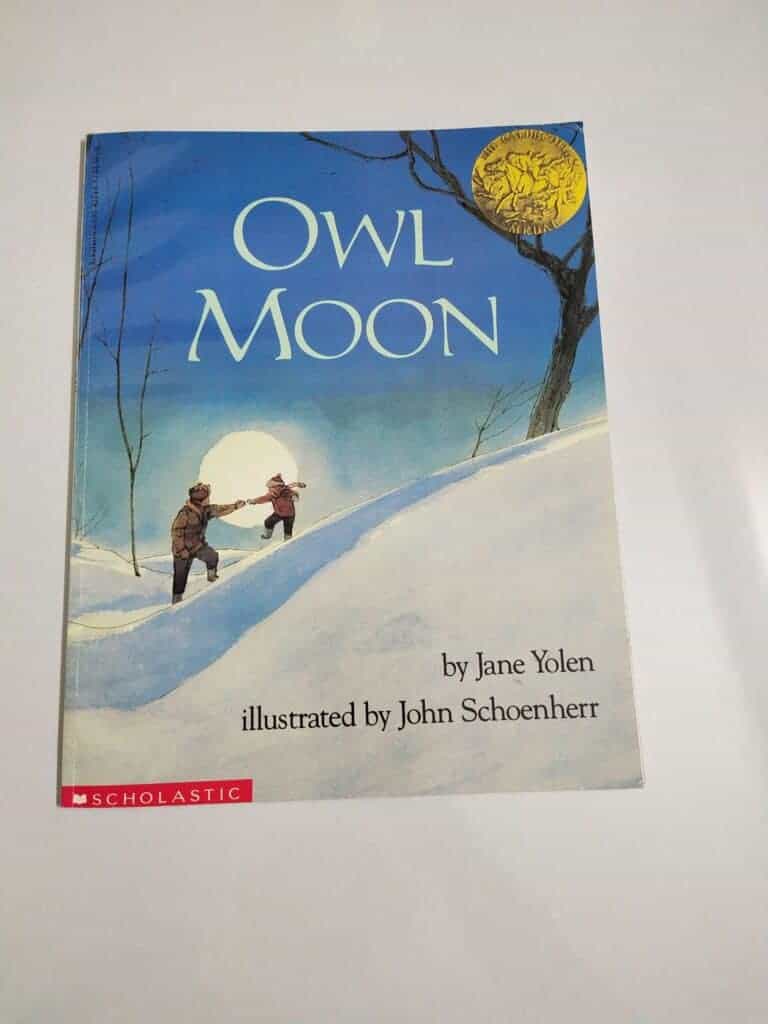 Owl Moon By Jane Yolen
A young girl and her father take a nighttime stroll near the farm where they live to look for owls. It is a beautiful night, a moonlit winter night. Bundled tightly against the cold, they trudge through the pristine snow. As they go, hidden in ink-blue shadows, a fox, a raccoon, a field mouse and a deer watch them pass. A delicate tension builds as the father imitates the great horned owl's call, once without answer, then again. Finally, from out of the darkness, an echo came threading its way through the trees.
The Snowy Day By Ezra Jack Keats
A classic book that tells how a young kid enjoys doing different things in the snow.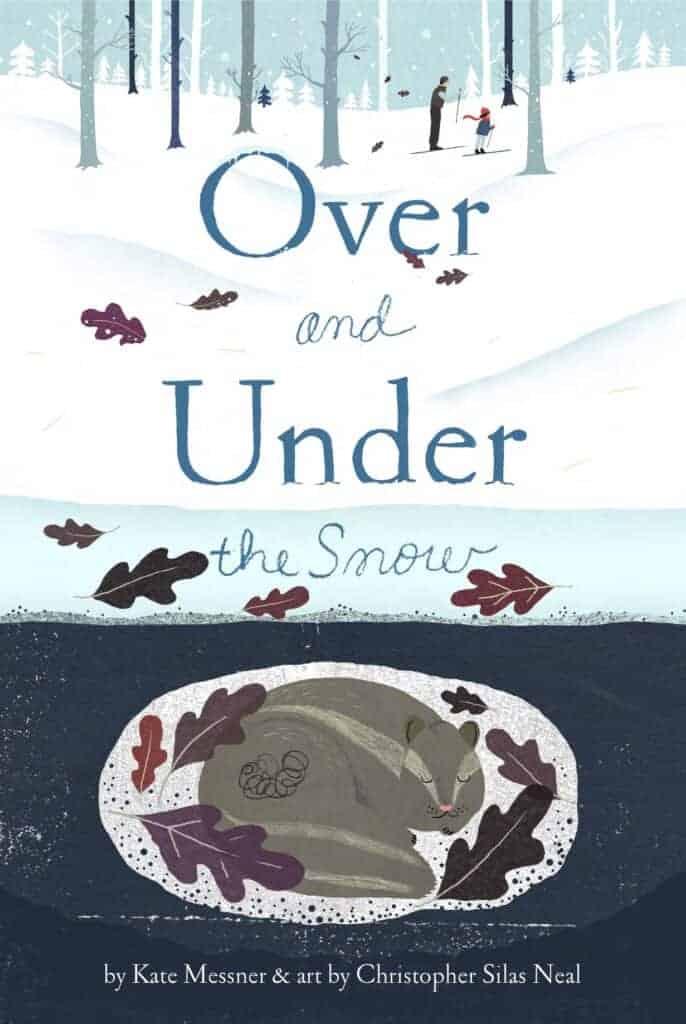 Over And Under The Snow By Kate Messner
A non-fiction book told in the eyes of a girl who does skiing in the snow with her father. It talks about various animals and how they survive during winter: those under the snow and those over the snow, and some that utilize both.
The Story of Snow: The Science of Winter's Wonder By Mark Cassino
A non-fiction book that talks about snow, how it is formed and also types of snowflakes.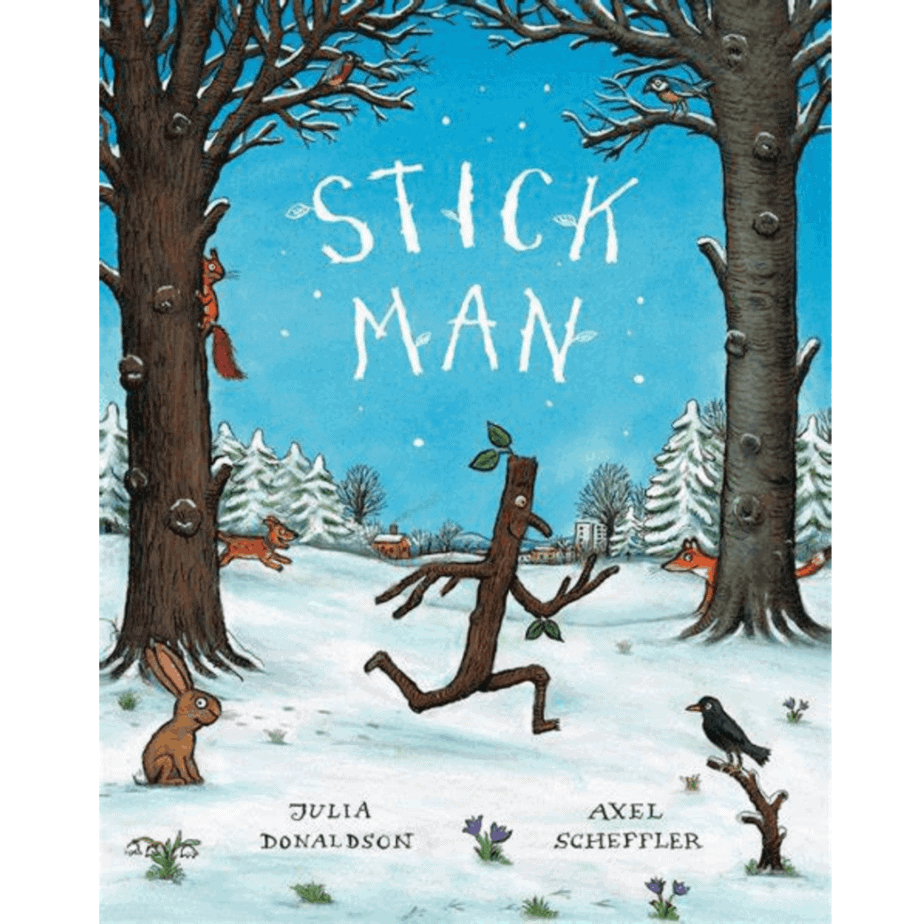 Stick Man By Julia Donaldson
Stick Man lives with his lady love and three stick children in the family tree. One day he's out for a jog and gets snatched by a dog, taken by a girl, found by a swan, and the adventures continue. What Stick Man really wants is to make it back home, but will he?
Animals In Winter Henrietta Bancroft
This Non-fiction book talks all about animals, how they migrate, hibernate, or live through the winter.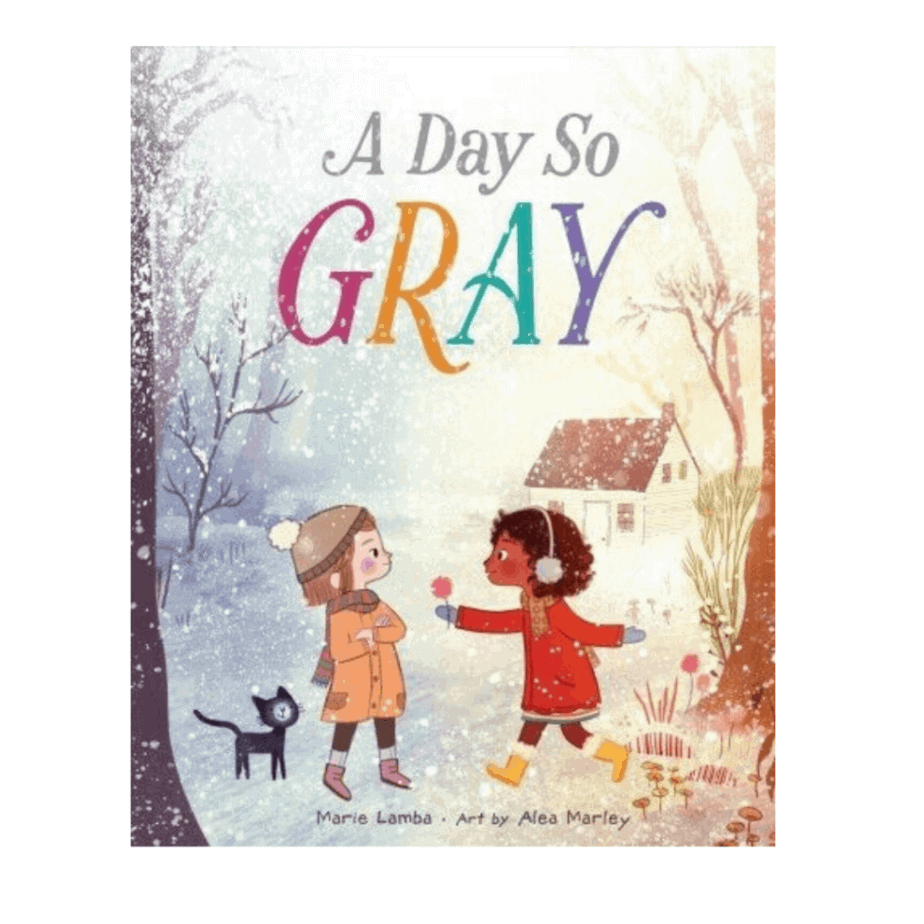 A Day So Gray by Marie Lamba
Two young girls walking through a snowy day, take two viewpoints while looking at the landscape and things around them. One of the girls only notices the grey and blandness of their surroundings while another notices all of the colourful details. A good story about positive thinking.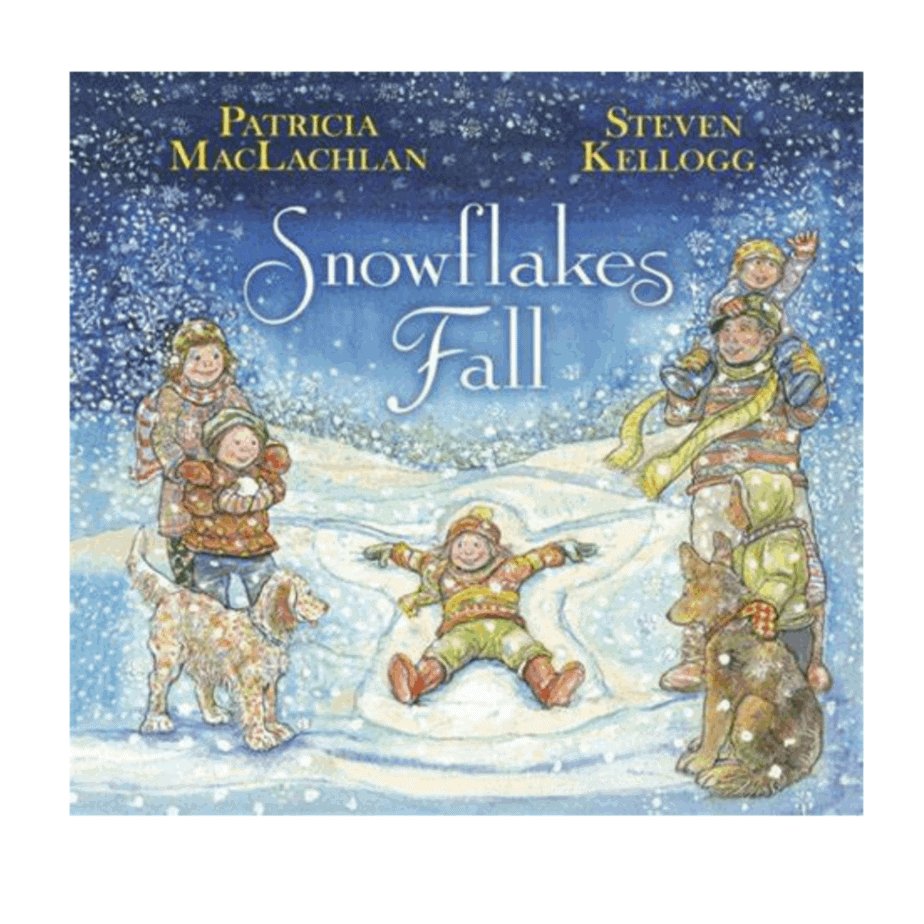 Snowflakes Fall by Patricia MacLachlan
This heartwarming book was written as a tribute to the victims of the shooting in Newtown, Connecticut that left 20 children, six adults and the gunman dead. The story celebrates the beauty of Winter, the uniqueness of each snowflake and each child, and the amazing circle of life.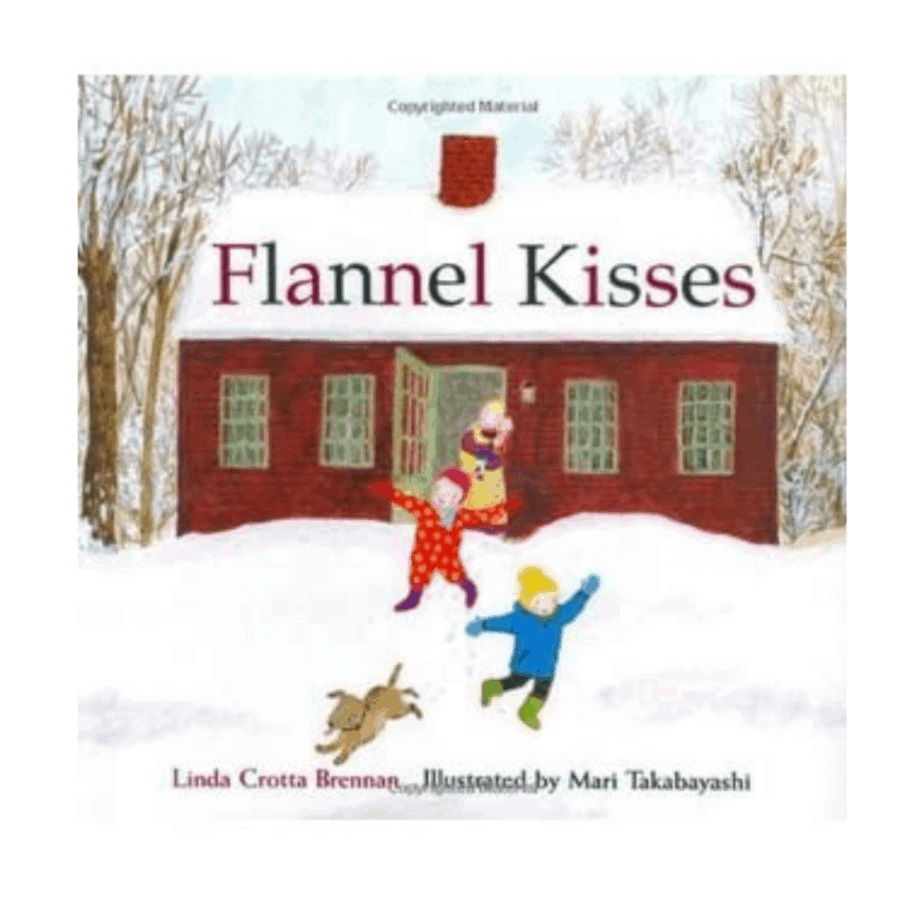 Flannel Kisses By Linda Crotta Brennan
Flannel Kisses is about the adventures a young girl has with her family on a snowy day. She wakes up in her nice cosy flannel bed and steps onto the cold floor. She has a hot breakfast and goes out into the cold snow. At the end of her day in the snow, the young girl crawls back in her soft flannel bed.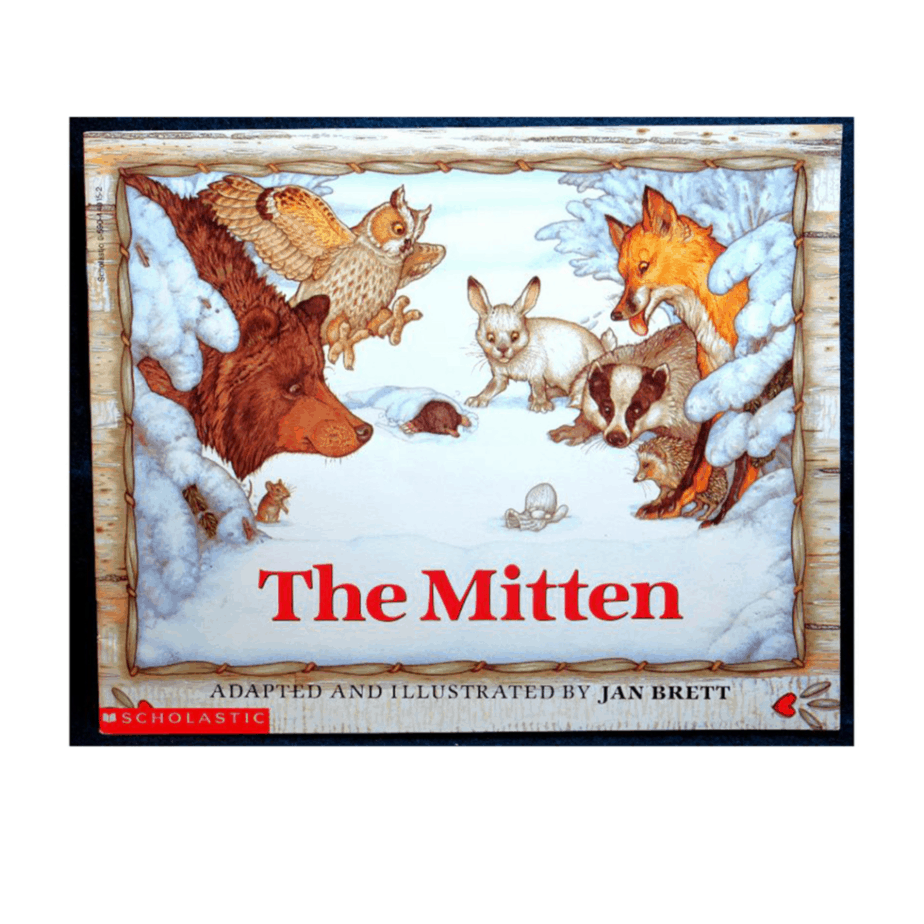 The Mitten By Jan Brett
It's about a young boy named Nicki, who loses his mitten in the snow and his lost mitten becomes a host to a lot of different forest animals!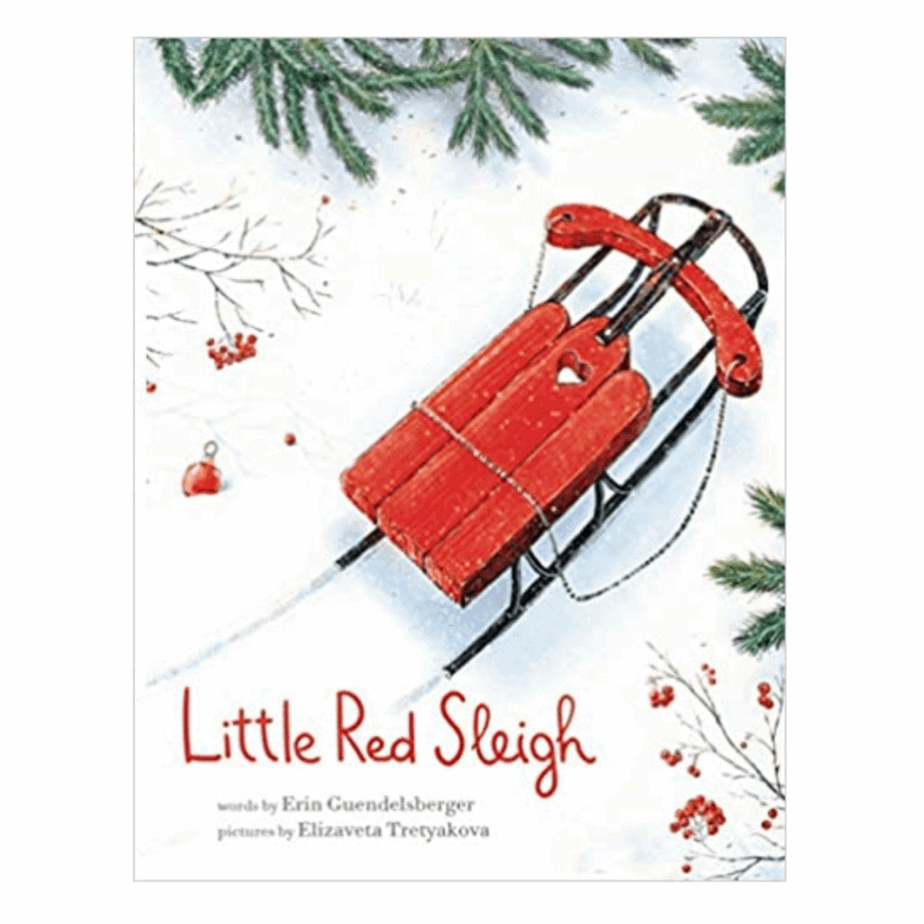 Little Red Sleigh By Erin Guendelsberger
Little Red dreams of being Santa's sleigh. Everyone else tells her she's too small, too young, and can't fly. But she believes, deep in her heart, that she can, so she heads north. On her journey, she meets Train and Yellow Truck, new friends who teach her that success takes time and hard work. Just before Christmas, Little Red gets stuck in a snowstorm. Before she can meet Santa, her path takes a surprising turn, one that allows her dream to come true and open her eyes to new possibilities.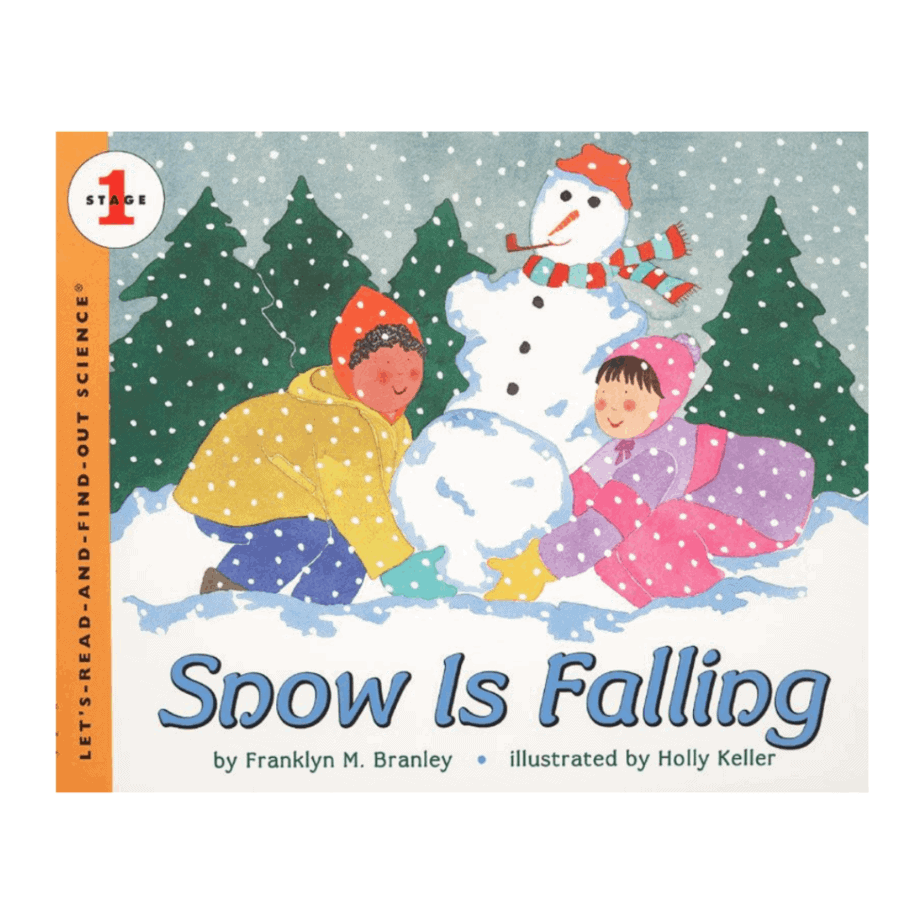 Snow is Falling By Franklyn M. Branley
Snow is falling. Snow is wonderful—for sledging, for skiing, and for building snowmen. But did you know that snow can keep things warm? Find out how snow helps plants, animals, and people to survive. But when a blizzard blows, watch out! The snow that is so useful can be dangerous too.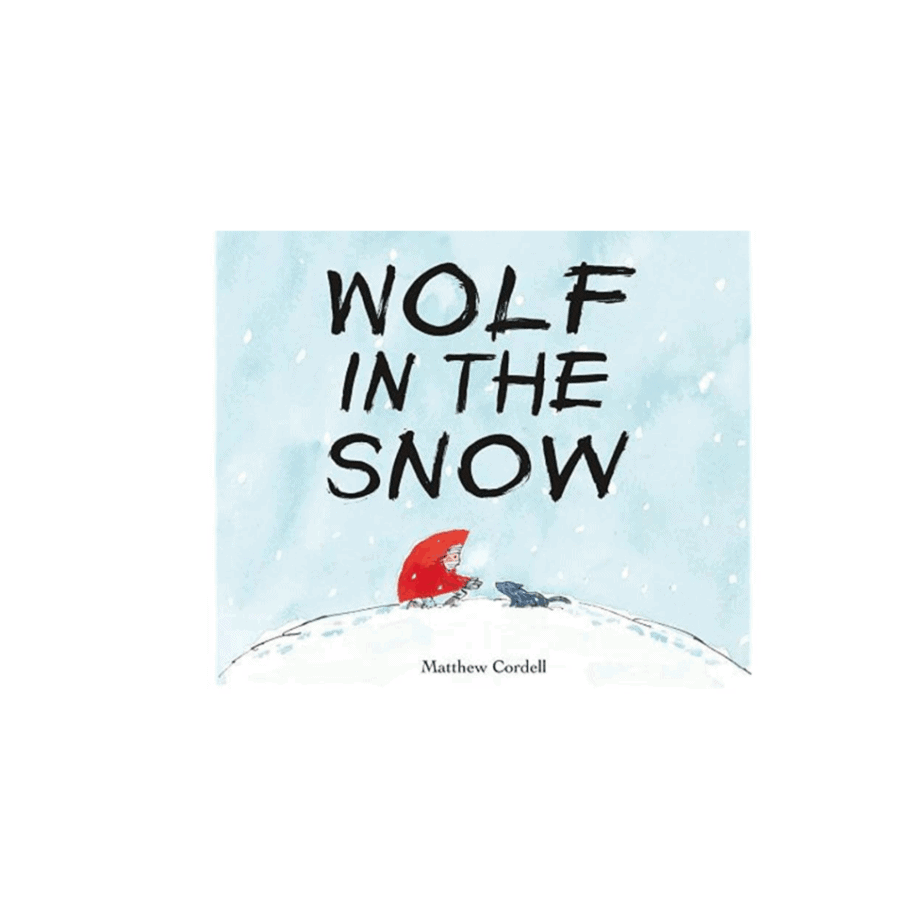 Wolf In The Snow By Matthew Cordell
A beautiful wordless picture book shows a little girl leaving school in the snow and finding a wolf cub exhausted and separated from its family. She carries the cub back to its family only to find that she is exhausted herself and collapses on her way home.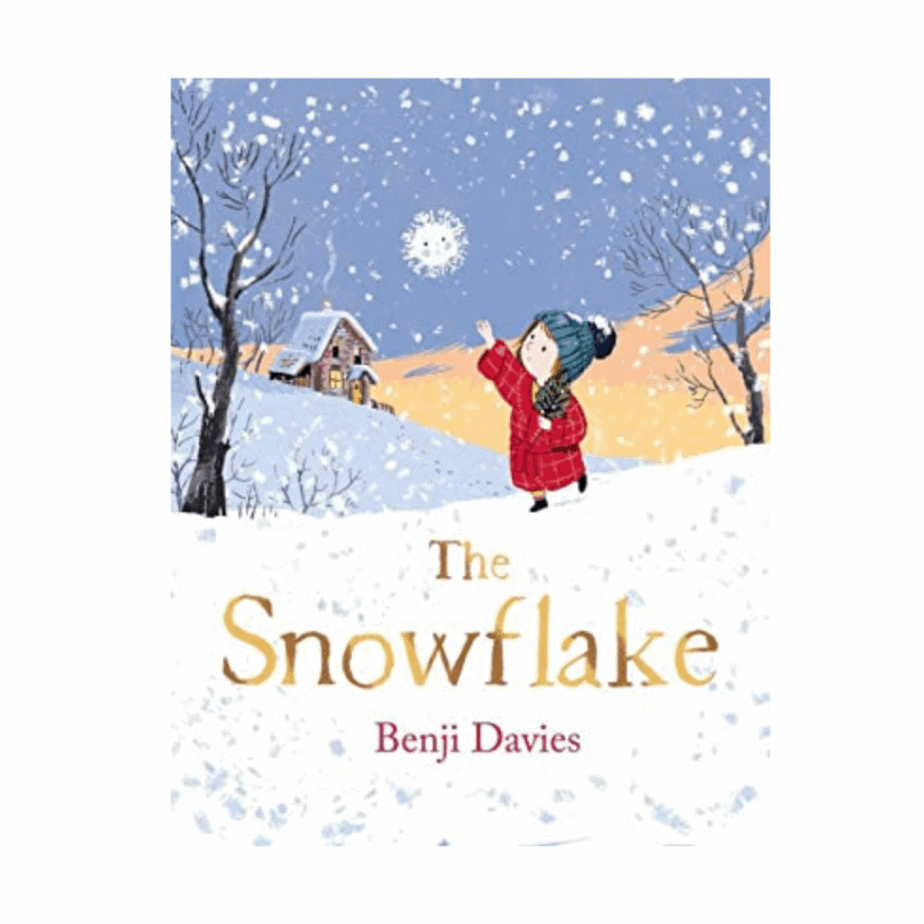 The Snowflake By Benji Davies
A story of the snowflake and the little girl 'Noelle'.  The snowflake is falling and is worried about where it is going, it dreams to land in a Christmas tree. Noelle wanted to spend Christmas magically and picks a Christmas tree. Unknowingly, the snowflake falls on the tree and completes the tree fully.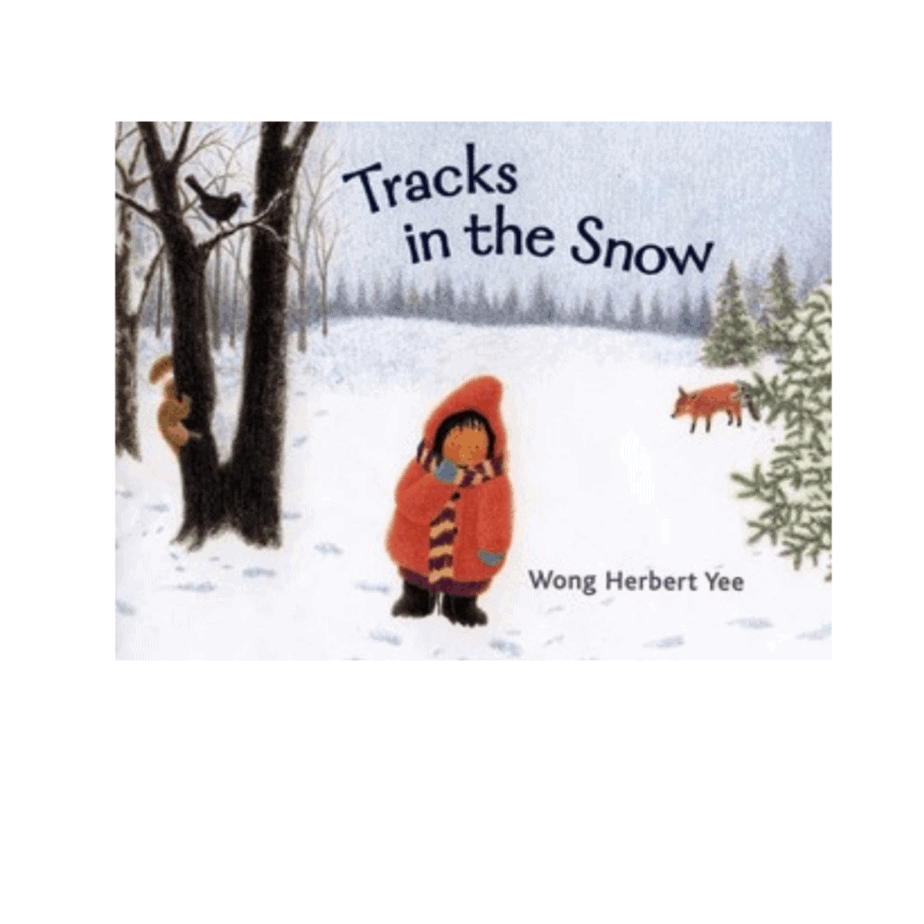 Tracks in the Snow By Wong Herbert Yee
There's a mysterious set of tracks through the snow, but who do they belong to— a rabbit, a duck, a woodchuck? On this brisk day, one little girl is determined to find out. So off through the woods, she tramps in, hopeful discovery. Where will the tracks lead her and what might she find?
Pictures courtesy: Google
You can check a list of Christmas books click here
To read more Advent/Christmas books click here
Please follow and like us: