Grief and death are two painful words and no one should experience them suddenly. This pandemic has made many families go through the pain of losing a loved one. My friend Grace curated a list for such families and she was kind enough to let me use some recommendations in my posts. You can check the Instagram post here CLICK HERE
When I was researching books for grief, I could find many international books. But, there were only a handful of books written by Indian authors. I am adding those books below and if you come across more books from Indian authors, don't forget to drop the name's in the comments. I will add them to the list.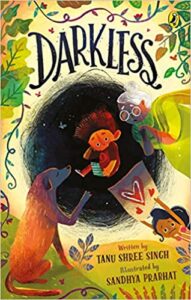 The book follows Ani through his daily routine where all his days feel listless and long. The sunshine doesn't excite him nor does the thought of playing with his friends. Even his Nani and Dobby the dog can't get a smile out of him. Life around him seems to have lost all colour. How does Ani get colour back in his life?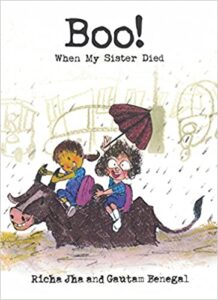 When Noorie's sister Zoya dies, everything in Noorie's world becomes silent. She knows her sister has gone forever. But what's with Mummy's silly lies that Zoya will always be around, by their side? And what is she to do about Zoya's best friend Dhara, who just won't leave Noorie alone?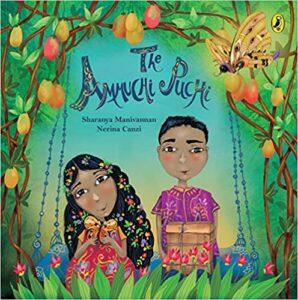 Aditya and Anjali love listening to their grandmother's stories, particularly the scary one about the ghost in the tree. But the night their grandmother passes away, all her stories seem to lose their meaning. Then something happens that is more mysterious and magical than any story. Could their grandmother still be with them after all?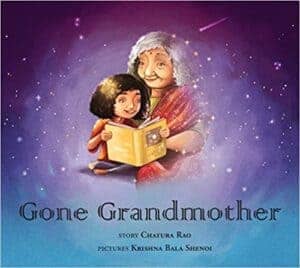 Nani has gone. Forever. Where? asks Nina. Her mother grapples with answers but Nina won't stop asking. Finally, she finds her own answers, through the warmth of memories, the comfort of imagination – and a little bit of natural science! The light touch and tone of the story along with the quietly reflective pictures treat the difficult subject of the loss of a loved one in a sensitive and refreshing way.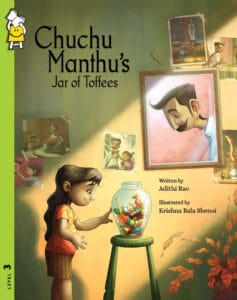 Chuchu Manthu is the most loving person Preet knows. After his death, Preet wonders if his kindness has disappeared with him. Based on a true story about loss and grief, and compassion in everyday actions.
Disclaimer: As an Amazon Associate, I earn from qualifying purchases. Clicking any of the links on this website does not increase the cost or affect the price for any product you purchase from Amazon.
To read more book reviews CLICK HERE
If you are looking for faith-based books about grief & death CLICK HERE
If you are looking for International books about grief & death CLICK HERE
Please follow and like us: