Grief and death are two painful words, and no one should experience them suddenly. This pandemic has made many families go through the pain of losing a loved one. My friend Grace curated a list for such families and she was kind enough to let me use some recommendations in my posts. You can check out the Instagram post here CLICK HERE
In the Christian faith, we are taught, that death means rest. The earthly body is planted into the soil and we are waiting for the return of Jesus to accept the glorious body. Not everyone shares this faith, and so this post I curated for parents who don't want to include religion and want to explain to their kids what death means.
I hope the below books will help you to answer the kid's questions and process loss.
An Invisible String made of love. Even though you can't see it with your eyes, you can feel it deep in your heart and know that you are always connected to the ones you love. Does everybody have an Invisible String? How far does it reach? Will it ever go away? This heartwarming picture book for all ages explores questions about the intangible yet unbreakable connections between us and opens up deeper conversations about love.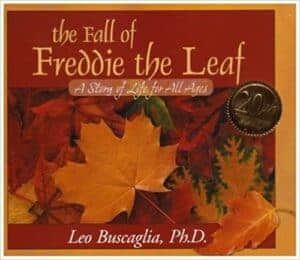 An inspiring allegory that illustrates the delicate balance between life and death, The Fall of Freddie the Leaf has helped a generation of readers navigate death and dying, grief and bereavement, the passage of time, and the loss of a loved one.
Aware their grandmother is gravely ill, four siblings make a pact to keep death from taking her away. But death does arrive all the same, as it must. He comes gently, naturally. And he comes with enough time to share a story with the children that helps them realize the value of loss to life and the importance of being able to say goodbye.
Tommy is four years old, and he loves visiting the home of his grandmother, Nana Downstairs, and his great-grandmother, Nana Upstairs. But one day Tommy's mother tells him Nana Upstairs won't be there anymore, and Tommy must struggle with saying goodbye to someone he loves.
When a close friend or family member dies, it can be difficult for children to express their feelings. This book helps boys and girls understand that death is a natural complement to life, and that grief and a sense of loss are normal feelings for them to have following a loved one's death. Titles in this sensitively presented series explore the dynamics of various relationships experienced by children of preschool through early school age. Kids are encouraged to understand personal feelings and social problems as a first step in dealing with them.
Through the lens of a pet fish who has lost his companion, Todd Parr tells a moving and wholly accessible story about saying goodbye. Touching upon the host of emotions children experience, Todd reminds readers that it's okay not to know all the answers and that someone will always be there to support them. An invaluable resource for life's toughest moments.
This gentle story about the loss of a loved one is perfect for sharing and will bring comfort to both children and parents.
Badger is so old that he knows he must soon die, so he does his best to prepare his friends. When he finally passes away, they are grief-stricken, but one by one they remember the special things he taught them during his life. By sharing their memories, they realise that although Badger is no longer with them physically, he lives on through his friends.
Grandma is always on her knees in the dirt, with her gardening gloves on, talking to her roses and laughing with the birds-of-paradise. Her home brims with plants and blossoms, and on hot days, she waters her granddaughter, her "most special flower of all," with the garden hose. But a day comes when Grandma is no longer there to care for the little girl, who feels sad and small and alone until she remembers all that her grandmother taught her.
Lifetimes is a moving book for children of all ages, and even parents too. It lets us explain life and death in a sensitive, caring, beautiful way. Lifetimes tell us about beginnings. And about endings. And about living in between. With large, wonderful illustrations, it tells about plants. About animals. About people. It tells us that death is as much a part of living as being born. It helps us remember. It helps us to understand.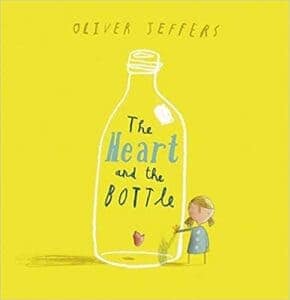 Once there was a girl whose life was filled with wonder at the world around her… Then one day something happened that made the girl take her heart and put it in a safe place. However, after that, it seemed that the world was emptier than before. But would she know how to get her heart back?
The Rabbit Listened is a tender meditation on loss. When something terrible happens, Taylor doesn't know where to turn. All the animals are sure they have the answer. The chicken wants to talk it out, but Taylor doesn't feel like chatting. The bear thinks Taylor should get angry, but that's not quite right either. One by one, the animals try to tell Taylor how to process this loss and one by one they fail. Then the rabbit arrives. All the rabbit does is listen, which is just what Taylor needs.
Chester Raccoon's good friend Skiddel Squirrel has had an accident and will not be returning – ever. Chester is upset that he won't get to play with his friend anymore. Mrs Raccoon suggests that Chester and his friends create some memories of Skiddel so that they will have good memories when they miss him. Chester, his brother Ronny, and their friends decide to gather at the pond, where they combine their memories and create a touching celebration of their friend's life.
No one can really understand death, but to children, the passing away of a loved one can be especially perplexing and troublesome. This is true whether the loss is a classmate, friend, family member, or pet. This helpful book provides answers to kids' most often asked questions and also explores the feelings we may have regarding the death of a loved one, and the ways to remember someone after he or she has died.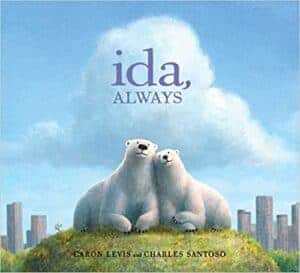 A beautiful, honest portrait of loss and deep friendship is told through the story of two iconic polar bears.
If love could take shape, it might look something like these heartfelt words and images from the inimitable Nancy Tillman. Wherever You Are is a book to share with your loved ones, no matter how near or far, young or old, they are.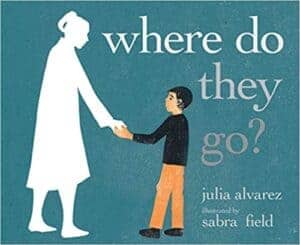 This picture book is a beautifully crafted poem for children that gently addresses the emotional side of death. The book asks, "When somebody dies, where do they go? / Do they go where the wind goes when it blows? … Do they wink back at me when I wish on a star? Do they whisper, 'You're perfect, just as you are?
When Fox dies the rest of his family is distraught. How will Mole, Otter and Hare go on without their beloved friend? But, months later, Squirrel reminds them all of how funny Fox used to be, and they realise that Fox is still: they're in their hearts and memories.
A heartwarming story about loss, healing, and how to be a friend during hard times. This tender exploration of loss illuminates the sustaining power of kindness, empathy, and friendship. It will resonate with anyone who has experienced hardship or grief, from the death of a loved one or a pet to the transition to a new home, family situation, or learning environment. It is especially comforting during this time of social distancing and the uncertainty around what the future holds, sensitively demonstrating that we are stronger together.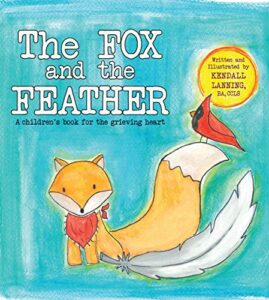 Grief can be a difficult topic to address. This book has a beautiful way of giving hope to the grieving heart while strengthening the spiritual and emotional intelligence of both children and adults. After losing a loved one, it can be comforting to know they are still connected to us, one of those ways is through signs.
In the frost-covered forest of early spring, the fox is on a mission to find food for her three cubs. As they grow, she teaches them how to survive in the wild. Until one day, the fox dies. Her body goes back to earth and grass and air, nourishing the world around her and bringing the forest to life. Death is not just an end. It's also a beginning.
A deeply hopeful and positive book, The Rough Patch is a story about love, loss, hope, and the healing power of friendship and nature.
This book covers the loss of a grandparent and highlights the special role they can play in children's lives, before and after death.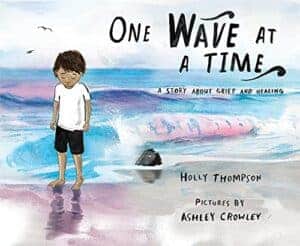 After his father dies, Kai experiences all kinds of emotions: sadness, anger, fear, and guilt. Sometimes they crash and mix together. Other times, there are no emotions at all—just flatness. As Kai and his family adjust to life without Dad, the waves still roll in. But with the help of friends and one another, they learn to cope—and, eventually, heal. A lyrical story about grieving for anyone encountering loss.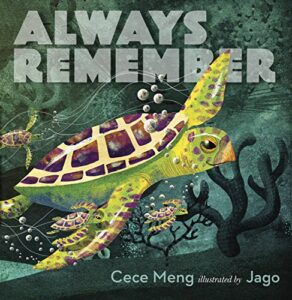 It's a celebration of life – after Turtle dies, his friends remember the wonderful experiences they had with him. They take comfort in those memories, and in knowing that as long as they are alive, Turtle will remain with them.
When the boy in this story wakes to find that his mother has died, he is overwhelmed with sadness, anger, and fear that he will forget her. He shuts all the windows to keep in his mother's familiar smell and scratches open the cut on his knee to remember her comforting voice. He doesn't know how to speak to his dad anymore, and when Grandma visits and throws open the windows, it's more than the boy can take — until his grandmother shows him another way to feel that his mom's love is near. With tenderness, touches of humour, and unflinching emotional truth.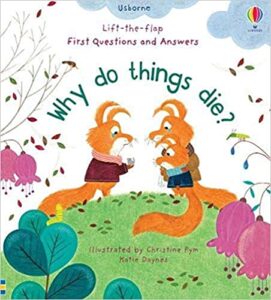 A beautiful and gentle look at the circle of life, using Christine Pym's gorgeous animal characters to explore the emotions and facts around death, with questions such as Is it ok to talk about dying? What happens when someone dies? Can I shout and cry and hide away? and How can I stop feeling sad?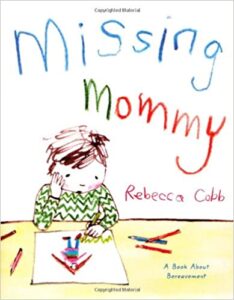 This touching story explores the many emotions a bereaved child may experience, from anger and guilt to sadness and bewilderment. Ultimately, Missing Mommy focuses on the positive recognition that the child is not alone but is still part of a family that loves and supports him.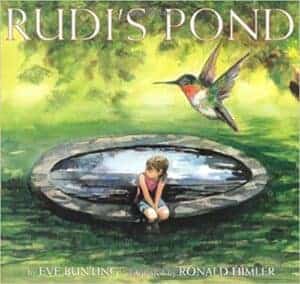 When the young narrator's best friend, Rudi, dies, she and the other children in school build a memorial pond by a big oak tree and hang Rudi's hummingbird feeder by the pond, and one day, a very special hummingbird comes to visit, in a touching picture book based on a true story.
A bug flies through an open door, into a house, through a bathroom, across a kitchen and bedroom, and into a living room … where its entire life changes with the switch of a button. Sucked into the void of a vacuum bag, this one little bug moves through denial, bargaining, anger, despair and eventually acceptance — the five stages of grief — as it comes to terms with its fate. Will there be a light at the end of the tunnel? Will there be dust bunnies in the void?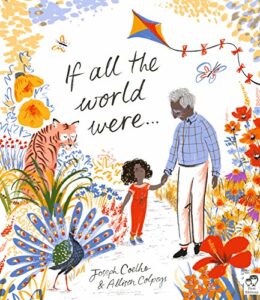 This beautifully illustrated, powerful and ultimately uplifting text is the ideal way to introduce children to the concept of death and dying, particularly children who have lost a grandparent.
31. THERE WAS A HOLE BY ADAM LEHRHAUPT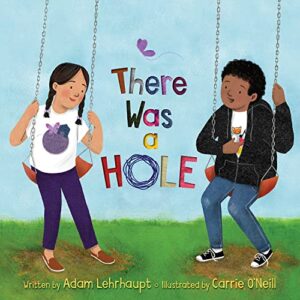 Lily has a hole. It eats her joy, makes her angry, and no matter what Daddy does to try to help it just keeps growing. So Lily retreats. But a friend lets her in on a secret he has a hole too! And shows her the best way to repair holes: spend time with friends, family, the things you love, yourself, and kindness. Those patches don't make the hole go away, but they help. A lyrical and age-appropriate story for learning to cope with grief and loss.
32. MY BIG, DUMB, INVISIBLE DRAGON BY ANGIE LUCAS
When a young boy loses his mother, an invisible dragon swoops in and perches on top of his head. A most unwelcome guest, the dragon follows him to school, sleeps on his chest at night, and even crashes his birthday party. As the boy comes to terms with his mother's death, however, his relationship with the dragon changes in surprising ways. My Big, Dumb, Invisible Dragon is a story for children dealing with loss, particularly the death of a parent. Although grief is a heavy topic, Angie Lucas and Birgitta Sif handle it deftly for children, using the metaphor of the dragon, a light tone, and touches of humour. The book shows that healing takes time and that it's OK to experience a wide range of emotions as you process a really big loss.
33. SATURDAYS ARE FOR STELLA BY CANDY WELLINS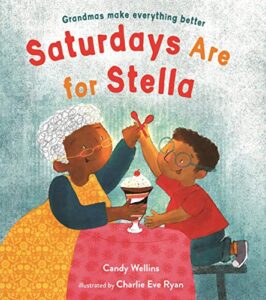 George loves Saturdays. That's because Saturday means time with Grandma Stella. The two of them love going on adventures downtown to visit the dinosaur museum and ride on the carousel! Even when they stay in, George and Stella have fun together, making cinnamon rolls without popping open a tube and sharing the biggest, best hugs. Then one day Stella is gone, and George is ready to cancel Saturdays. But when a new addition to the family arrives, George finds a way to celebrate the priceless memories he made with his grandma while making new ones too.
34. WHEN SOMEONE YOU LOVE HAS DIED BY STEPHENIE SEIDLER
Written in rhyme, and using real language to describe real events, When Someone You Love Has Died is a secular children's picture book that gently walks children through a traditional experience they may encounter after the death of a loved one. When Someone You Love Has Died validates your child's observations and feelings, while also providing strategies to support their ability to cope and grieve. At the end of the book is a special "Note to Parents" section that helps guide caregivers through these difficult conversations and experiences they may face with their child after a loved one has died.
35. WHY DO I FEEL SO SAD? A GRIEF BOOK FOR CHILDREN BY TRACY LAMBERT-PRATERLPC

Why Do I Feel So Sad? is an inclusive, age-appropriate, illustrated kid's book designed to help young children understand their grief. The examples and beautiful illustrations are rooted in real life, exploring the truth of loss and change, while remaining comforting and hopeful. Broad enough to encompass many forms of grief, this book reassures kids that they are not alone in their feelings and even suggests simple things they can do to feel better, like drawing, dancing, and talking to friends and family.
To read more book reviews CLICK HERE
If you are looking for faith-based books about grief & death, CLICK HERE
If you are looking for Indian author books about grief & death. CLICK HERE
Please follow and like us: