Amid all the chaos of 2020, we enjoyed doing one; Reading lots of books. Looking back, each book gives me different memories of Nathan. While I was rummaging the bookshelf, each book took me to every conversation I had with him. Kinda for some time, I was lost in the world of books and here I am posting this list of books that we read multiple times this year.
There are many books I would love to include in the list, but these books were shown extra love by him. Hope you all find this list useful.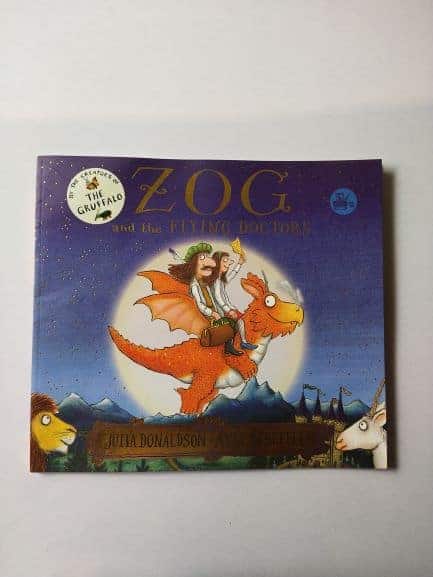 Zog and the flying doctors by Julia Donaldson
Zog and the flying doctors are the sequels to the story 'Zog'. Zog ended with Gadabout and Princess Pearl flying away on Zog to become the first of the flying doctors.
The story begins, where princess Pearl is finally a doctor, Gadabout is performing surgery and Zog is flying them from patient to patient. They tend to a sunburnt mermaid, a unicorn with an extra horn, and a lion who's got the flu. While flying Princess Pearl discovers her uncle's castle and visits him. The princess's uncle, who is the king, is old-fashioned and insists that she cannot be a doctor. When she disagrees, he imprisons her, and she is forced to sit around wearing a fancy dress and tiara. Despite Zog's and Gadabout's efforts, they could not rescue the princess. Unfortunately, the king fell ill one day, and no doctors could cure him. Princess Pearl said she could help and told Gadabout and Zog to collect ingredients for her concoction. Will the king get cured and release the Princess?
The Terrible Plop By Ursula Dubosarsky
The terrible plop is based on ancient Tibetan myth. The story starts where six rabbits were eating snacks and chilling by the shore of the lake. All of a sudden, they hear a 'plop' sound and the rabbits thought the terrible plop was back to eat them. The terrified rabbits ran as fast as their legs would take them and seeing them running, slowly the animals ran for their life. The information about the terrible plop passed like a forest fire, and when it reached the bear, he couldn't believe someone was stronger than it. He pulled the littlest rabbit and asked the rabbit to show where the 'plop' is? The frightened rabbit took him to the place where it heard the plop and the bear were waiting for the 'plop' to show up. All of a sudden, they hear the 'plop', This time the rabbit was not frightened, but the bear ran away fearing for his life. What makes the bear scared?
Hello Lighthouse By Sophie Blackall
This is the story of a lighthouse keeper who lives inside a lighthouse during all seasons. We see the lighthouse standing majestically despite the changing seasons, drifting icebergs, foggy mornings and high tides. The lightkeeper lives with his family and he never forgets to log anything in his logbook. He does different activities inside the lighthouse and has his family give him company when he is lonely. But one day the coast guard decides to replace the light keeper with a big light, which forces the lightkeeper to close his log and bid adieu to the lighthouse. Even when technology changes in the lighthouse, it still guides ships safely to the harbour.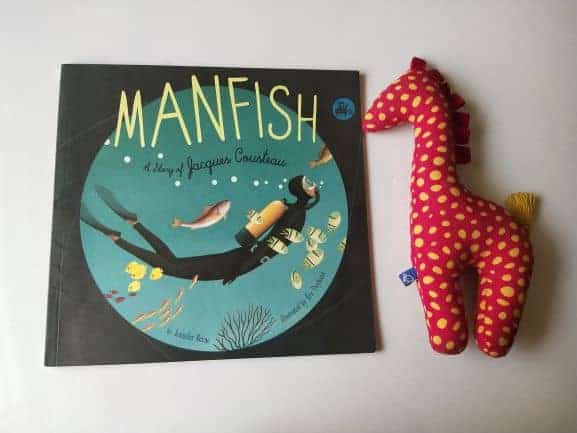 Manfish: A Story of Jacques Cousteau By Jennifer Berne
Manfish is a tribute to the famous explorer, filmmaker, conservationist, and inventor Jacques Cousteau. Jacques was born in France and he loved to explore things around him. He was a curious kid and he tried to find answers to all his questions. He was so curious about cinemas and photography and decided to get a camera. Once he got, he started to film the underwater marine world with his friends. One day he dived into the sea with his new creation and it was a success and so he named it 'Aqualung'. Along with his friends, he set sail to the whole world on a ship named 'Calypso', and with the help of Aqualung, they dived under the sea. They filmed around 115 films about the majestic ocean creatures and let the whole world know about them. Later he realised that the sea creatures were dying due to humans dumping garbage and chemicals in the sea, he made movies to warn people and to save the sea. Later in his life, he became an activist for protecting our oceans and how to keep them clean.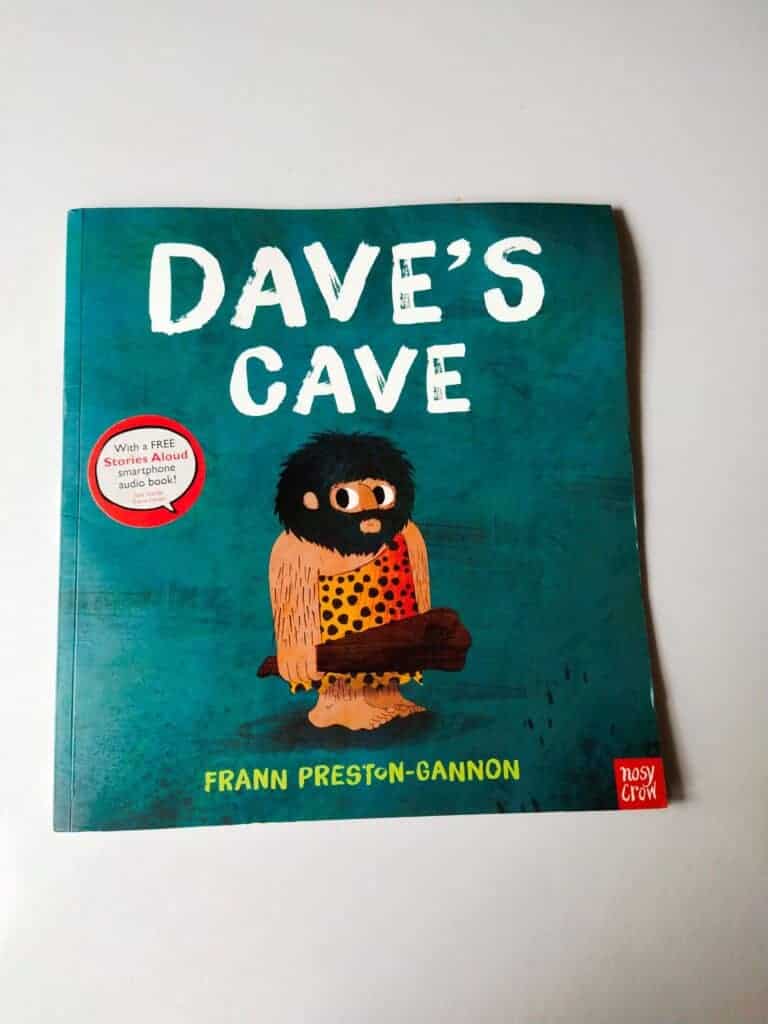 Dave's Cave by Frann Preston Gannon
Dave loves his cave. Inside is decorated exactly the way he likes it. Outside there is a lovely spot for a fire and the grass is always lovely and green. But, Dave is unhappy. What if there might be an even better cave out there? And off he sets in search of a new home.
Stanley's Stick By John Hegley
You give a stick to the child, you will hear all types of imaginary stories. Stanley's stick is a story of Stanley and his stick. It is an ordinary stick that Stanley owns and yet he can play with that for hours together. His stick can change into a whistle, a dinosaur, a rocket, a fishing pole and a lot more. He enjoys the stick so much, that he takes it everywhere. Once for a beach trip, Stanley thought it's time for someone to enjoy this stick and threw it into the sea. Nevertheless, the imaginary kid came back the next day to find some other stick. Will, he be able to enjoy the new stick as the last one?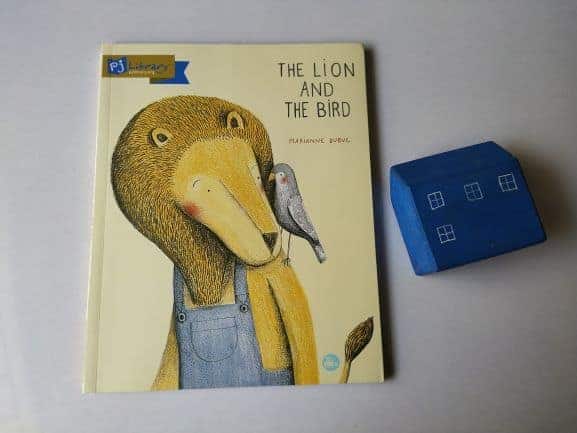 The Lion And The Bird By Marianne Dubuc
One autumn day lion found an injured bird in his garden. The bird was among the flocks who are migrating to a warmer place for the winter. The lion nurses the injured bird's wings and both of them became friends. They enjoyed staying together in the winter and together their friendship grew warmer each day. When the spring returns, the bird's flock returns and the bird wants to join with the family. The lion is heartbroken and spent the rest of the summer alone. The autumn returns and the lion sees the flock of birds in the sky. Will his friend return?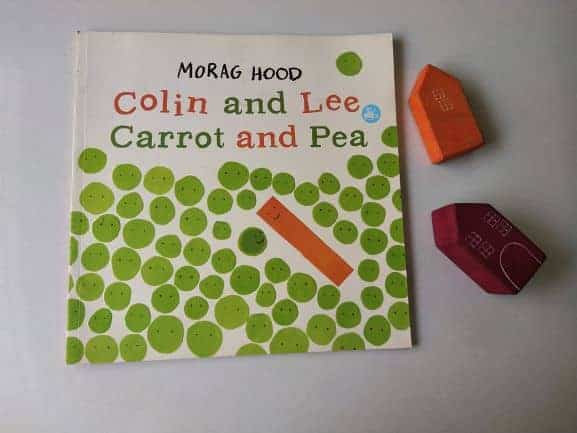 Colin And Lee Carrot And Pea By Morag Hood
Colin and Lee Carrot and Pea is a very thoughtful story of a carrot stick and a pea. Lee and his friends are peas, but Lee had a special bond with Colin, despite him being a carrot stick. Colin can't do lots of pea activities like rolling, bouncing, hide and seek because Colin has other awesome skills. He can act as a tower, bridge, slide for other peas to play along with. A story that portrays unlikely friendship in a most positive way.
I'm Going To Eat This Ant By Chris Naylor- Ballesteros
A silly story yet an interesting read for toddlers. A hungry anteater decided to eat ants in different cuisines(yes you read it right) as he was bored of eating them regularly. Just like we choose the best ingredients to cook, the anteater started to choose the best ant and he found one. He starts to dream how scrumptiously he can eat this ant. Right from serving in a sandwich, simmered in soup, squished in a sausage, speared on a stick, slurping in drinks, sliced, stir-fried, sauteed or sundried, he dreams of every possibility to eat the ant. Hmmm, there is a problem at the end, The main ingredient is missing. Can he find the missing ingredient or the search will turn against him?
The Cave By Rob Hodgson
The cave by Rod Hodgson is a funny little tale between a wolf and a little creature. There is a little creature that lives in a cave and never leaves. The little creature never leaves because there's a wolf outside and the wolf is very hungry. The wolf tries everything to get the little creature to come out. Can a doughnut covered in sprinkles finally coax the little creature out? Watch for the twist in the tale while reading this humourous book.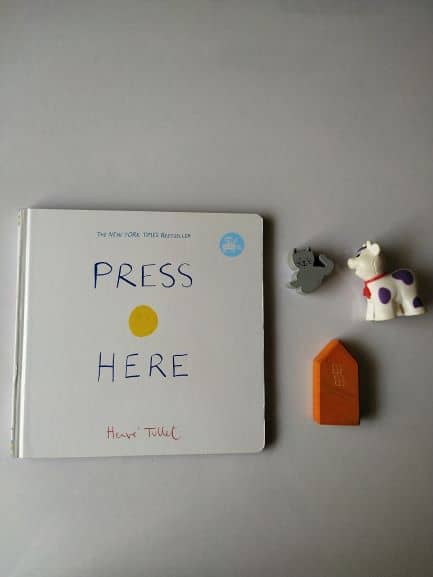 Press Here By Herve Tullet
PRESS HERE opens with a yellow dot and instructions to press the dot and turn the page. Now there are two dots. Press again, and there are three! Now tap each dot five times, It multiplies. Readers are prompted to press dots, tilt and shake the book, blow on the pages, and clap their hands, the dots multiply, change colours, swirl, and expand. The pace quickens and the excitement builds until it's time to bring it all back to that simple yellow dot and then play again.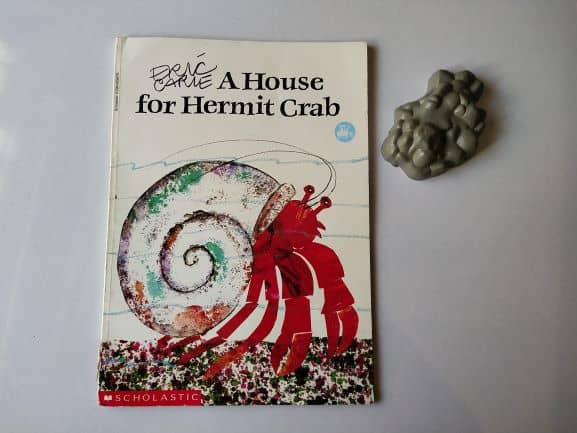 A House For Hermit Crab By Eric Carle
The hermit crab is in search of a new shell, and he found one after a lot of courage. But he feels very lonely in his new shell and decides to find friends for his new shell. He passes through a lot of sea animals like a sea anemone, sea urchin, coral, snail, starfish and a lantern fish. They all became hermit crab's friends on his underwater journey. Just after a year, the hermit crab grew and he wanted to change his shell again, forcing him to make a very difficult decision. Will he leave his friends for a new shell?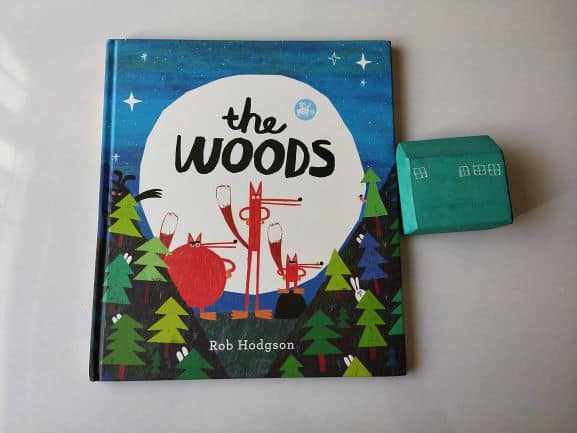 The Woods By Rob Hodgson
The Woods is a fun and humour-filled story about foxes and their hunt for rabbits. In the woods, there lived three foxes, a tiny fox, a tall fox and round fox. They are always in search of rabbits, and each page takes us through the foxes hunting in carrot fields or pumpkin patches. The readers will be amused by how the tiny fox says no rabbits are around, but we can find the rabbit very close to the fox. Mostly they were fooled by the wrong board's someone laid for them all over the woods.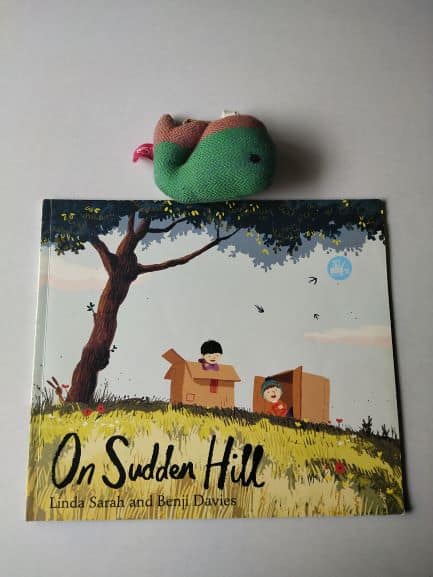 On Sudden Hill By Linda Sarah
A wonderful short story about friendship and learning to share with others. Birt and Etho are best friends. They play together every day on Sudden Hill, making adventures out of cardboard boxes. but one day, when the new boy Shu joins them, Birt and Etho's friendship changes because Birt doesn't want anyone new to join. With Etho welcoming Shu, his friendship with Birt is pushed aside when Birt refuses to play with them. But Etho and Shu have a plan to get Birt to come and play.
I want my hat back by Jon Klassen
It's a story of a bear who lost his hat. It is red and pointy almost looking like a triangle. He politely asks all the animals he meets about the hat including a rabbit who's wearing the hat but he didn't notice it. A deer asks him to describe that hat and when he did, it rekindled his memory. He runs back to the rabbit to get the hat back. Will he get back his hat?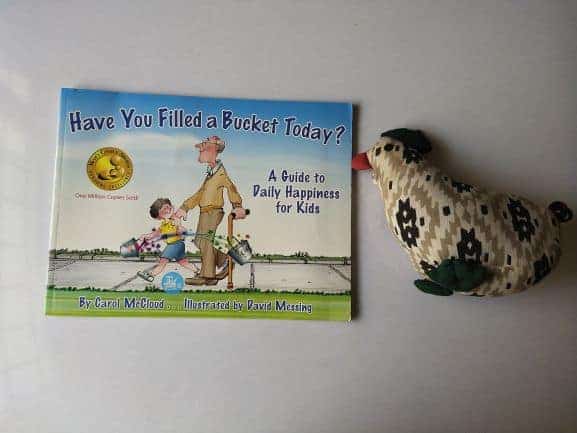 Have You Filled A Bucket Today? A Guide to Daily Happiness for Kids By Carol Mccloud
Have you filled your bucket is a beautiful book that emphasis filling each person's invisible bucket? So what's an invisible bucket? Each day every person around the world carries an invisible bucket that contains feelings. When our bucket is full, we feel great. When our bucket is empty, we feel sad. A bucket filler is someone who says or does nice things for other people. By doing this they are filling other people's buckets and filling their own buckets at the same time. A bucket dipper is someone who makes another person sad by bullying or pushing or not being helpful. Here the other person's bucket is filled and the bullies bucket becomes empty.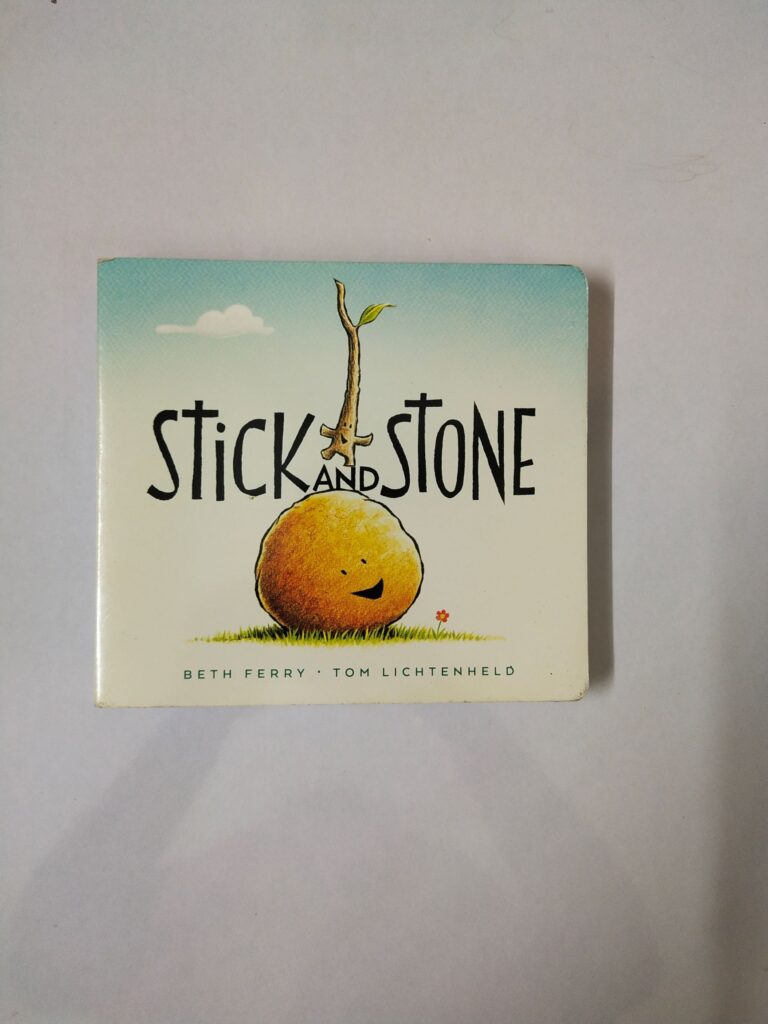 Stick And Stone By Beth Ferry
When Stick rescues Stone from a prickly situation with a Pinecone, a friendship is born. But when Stick gets stuck, can Stone return the favour?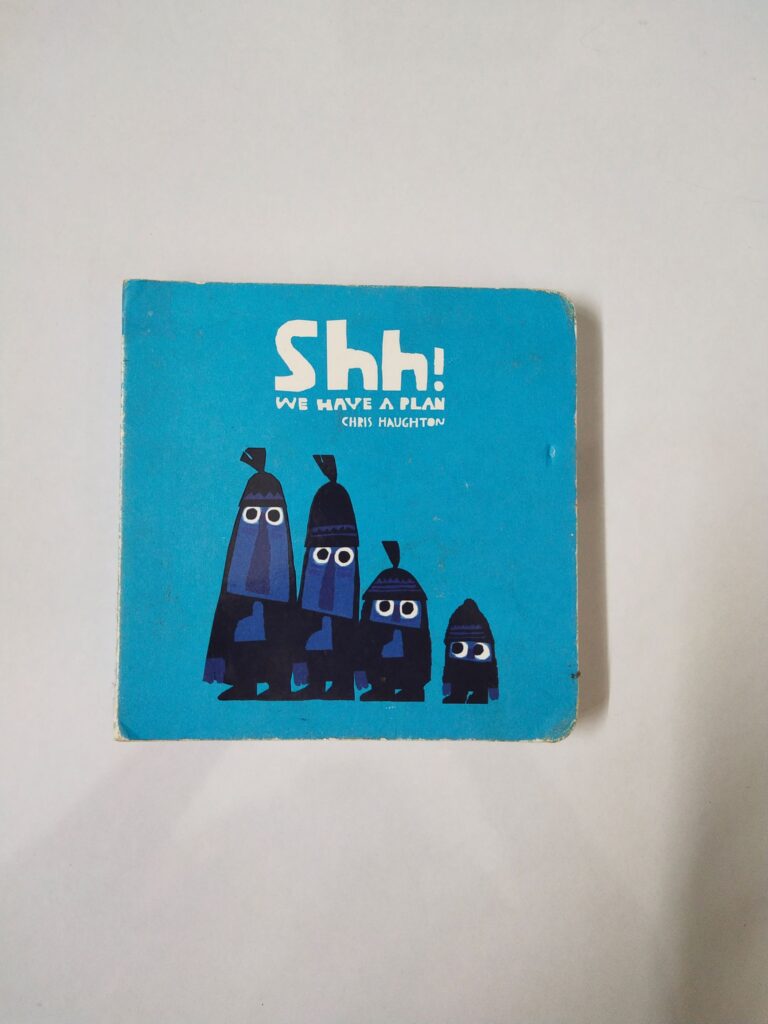 Shh! We Have A Plan By Chris Haughton
Four characters of this story decide to catch a bird. Of the four the younger one tries to talk to the bird but his attempts were ignored by the other three older one's. Their line in each attempt is:
Shh! We have a plan
Tiptoe tiptoe… Now stop
Ready one, two, three… Then after so many attempts the younger one found a way to talk with the bird but not for long. Again the older one's come and does the same thing using their net, but this time flock of birds were there and together they came to peck them and they run.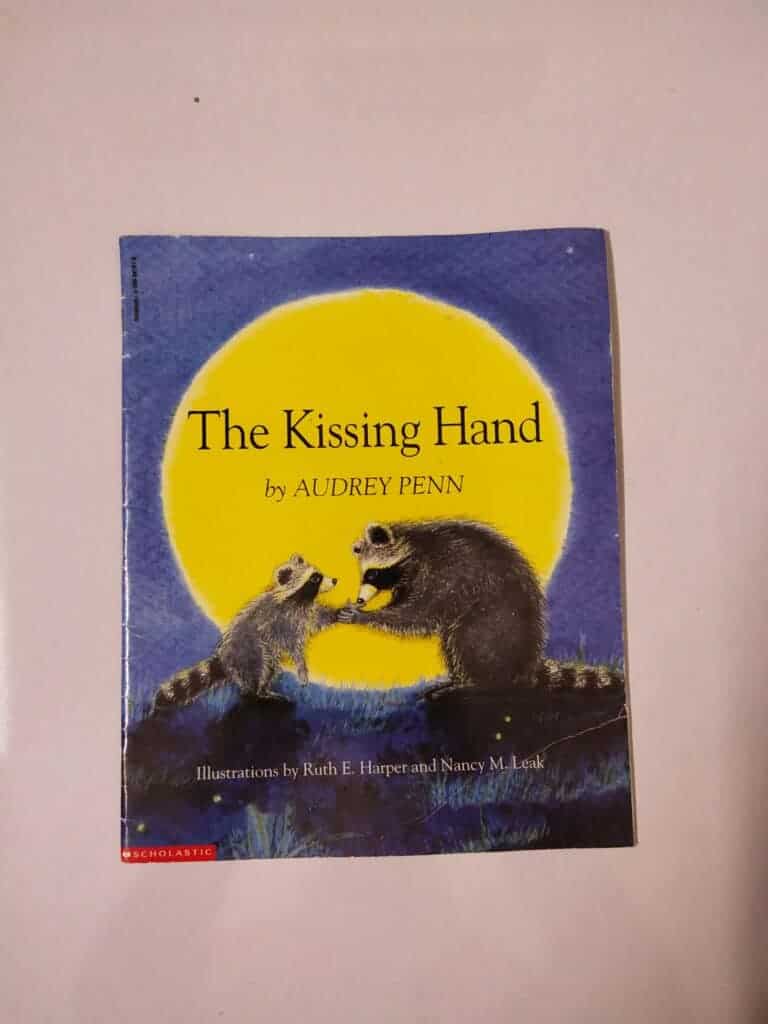 The Kissing Hand By Audrey Penn
School is starting in the forest, but Chester Raccoon does not want to go. To help ease Chester's fears, Mrs Raccoon shares a family secret called the Kissing Hand to give him the reassurance of her love any time his world feels a little scary.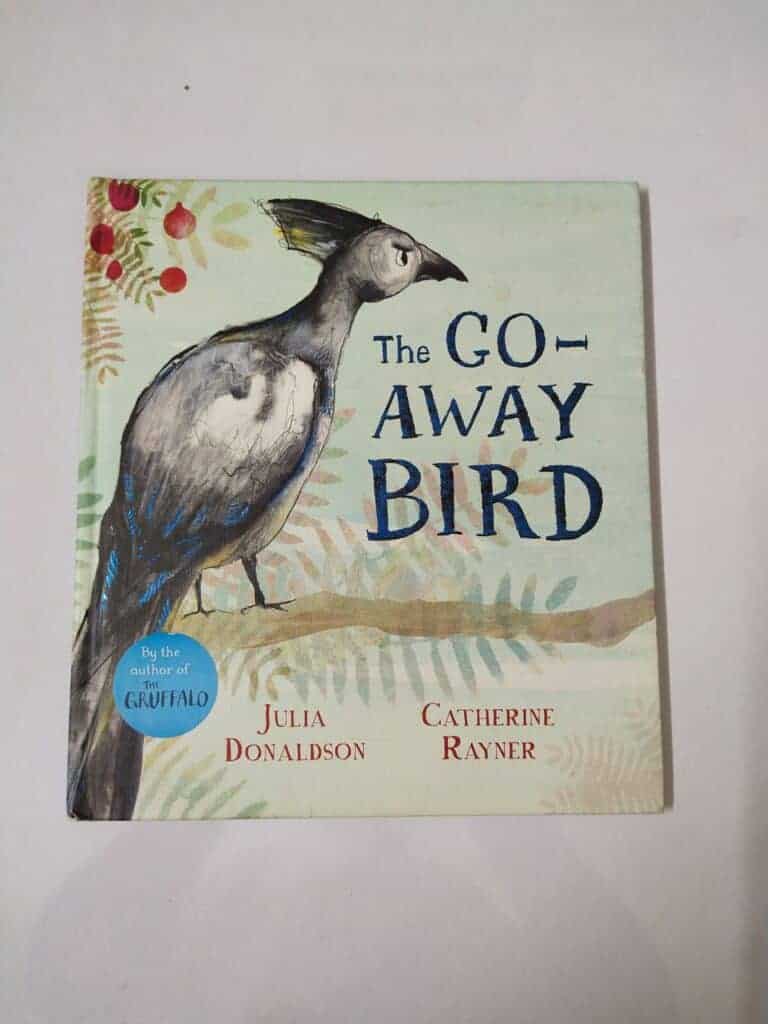 The Go-Away Bird By Julia Donaldson
There is a bird called the go-away bird and she was sitting in the nest with her eggs. Few birds came to talk to her and all her answer was "Go away". Later, she realized she needed friends when the eagle flew over her and came to get her. Will the birds come back to rescue her?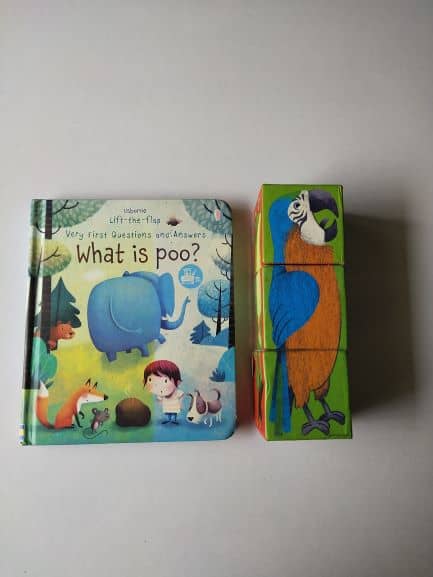 What Is Poo? By Katie Daynes
What is poo? Does everyone do it? And where does it all go? The answer to all poop-related questions is there in this interactive lift the flap book from Usborne publishers. The book starts with a simple question, What is poo? A simple explanation is given behind the flap and also how each person in different age does potty is given in a pictorial way. A good way to start a potty conversation with a toddler.
An Usborne flipbook see under the ground
A fantastic flap book that takes children on a journey to the centre of the Earth. Beginning with the Earth's core and crust, this innovative book also shows creepy caves, amazing underground animals, the bustling world below city streets and more.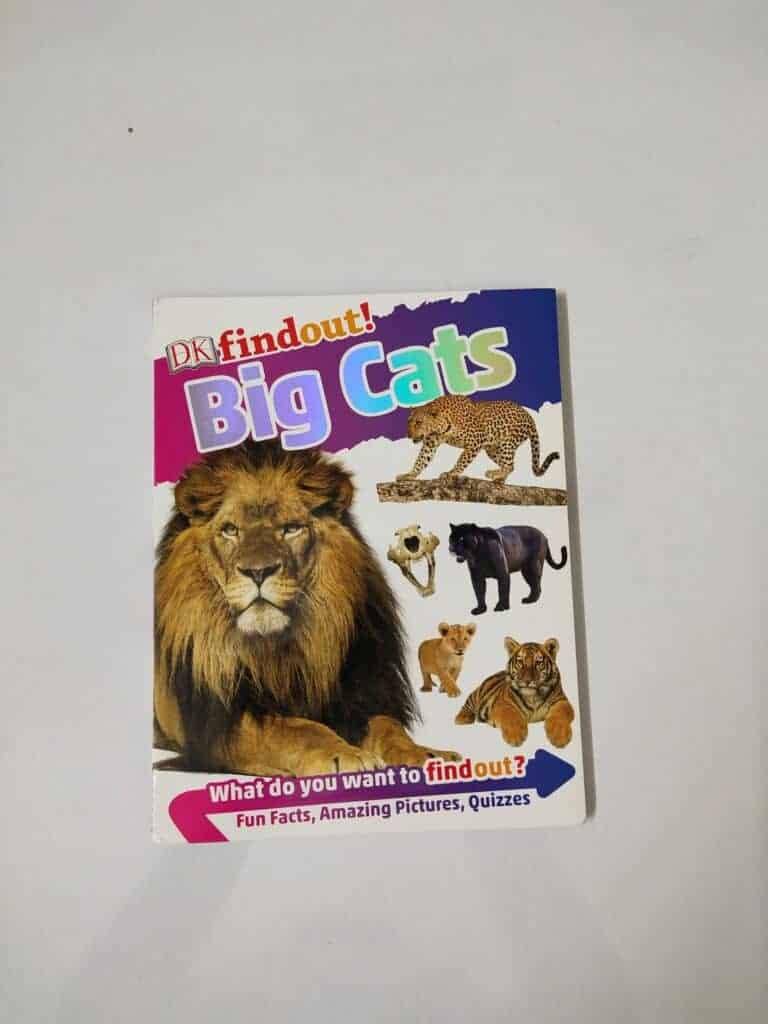 DK Find out! Big Cats
This children's animal book has everything you'll need to know about big cats, including lions, tigers, jaguars, leopards, and cheetahs. Find out how big cats hunt, learn about cat myths and legends, discover where big cats live, and how they move.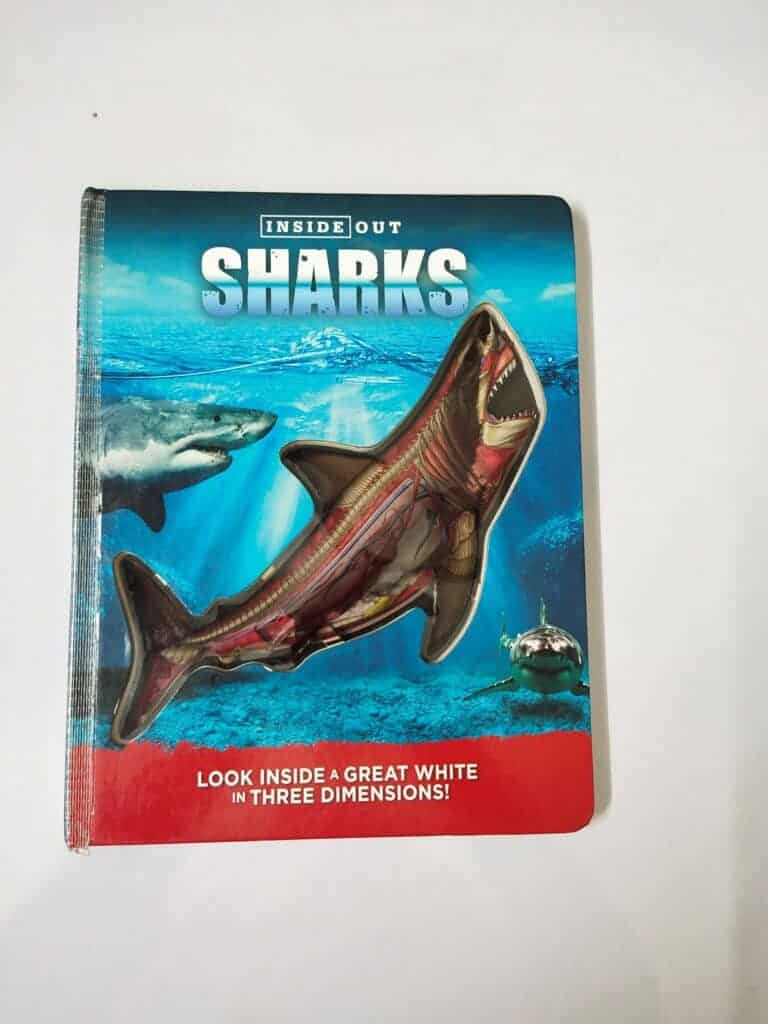 Inside Out Shark
 Inside Out: Sharks explores some of the most fearsome creatures to swim our seas. Layer by layer, body systems of the great white is explored. Paired with each segment are tons of interesting tidbits of info about diet, and lifestyle, though the author does tell us little is truly understood about these magnificent, deadly hunters.
Robots By Clive Gifford
Robots have left the lab and are on the move, discovering sunken treasure, travelling deep into space, and venturing inside raging infernos. Read about the real-life robots that are mowing our lawns, spying on us, saving lives, and doing what humans cannot — dealing with deadly poisons and explosive devices But that's not all. You'll learn about what might be in store with advances in artificial intelligence, robots that are learning to mimic human emotions, and even half-human, half-robot cyborgs. Could a robot rebellion occur in the future? Will nanorobots be so small that a thousand of them could hide behind a pinhead? From giant car-crushing machines to the latest microbots working inside the human body, this is the complete guide to the exciting world of robotics.
To read more theme based book reviews CLICK HERE
Please follow and like us: