BOOK NAME: GRANDAD'S ISLAND
AUTHOR & ILLUSTRATOR: BENJI DAVIES
PUBLISHER: SIMON & SCHUSTER CHILDREN'S UK
PAGES: 32
AGE RECOMMENDED: 3.5+
Grandad's Island tells the heartwarming story about the relationship between a young boy, Syd, and his Grandad. One day, Syd goes to visit his Grandad and he takes him through a mysterious door on a journey across the sea to a beautiful island. The Island is a tropical paradise where Syd and his Grandad have an amazing time, but when it's time to go home, Grandad wants to stay. Syd says goodbye to his Grandad for the last time and begins his journey home feeling very sad.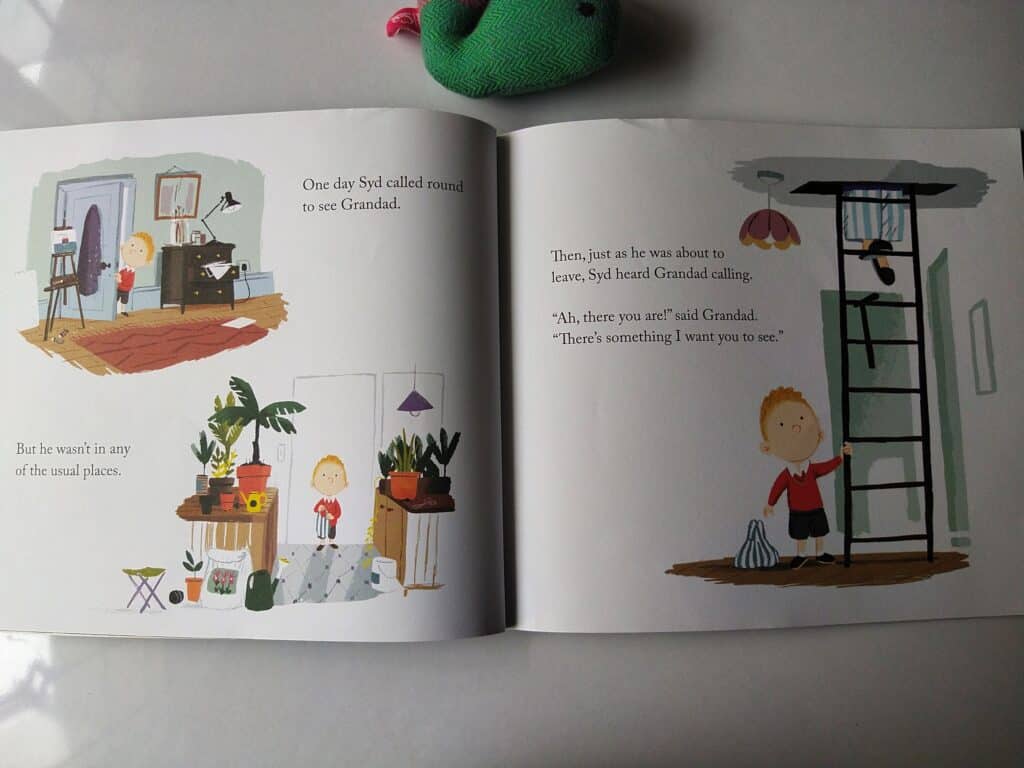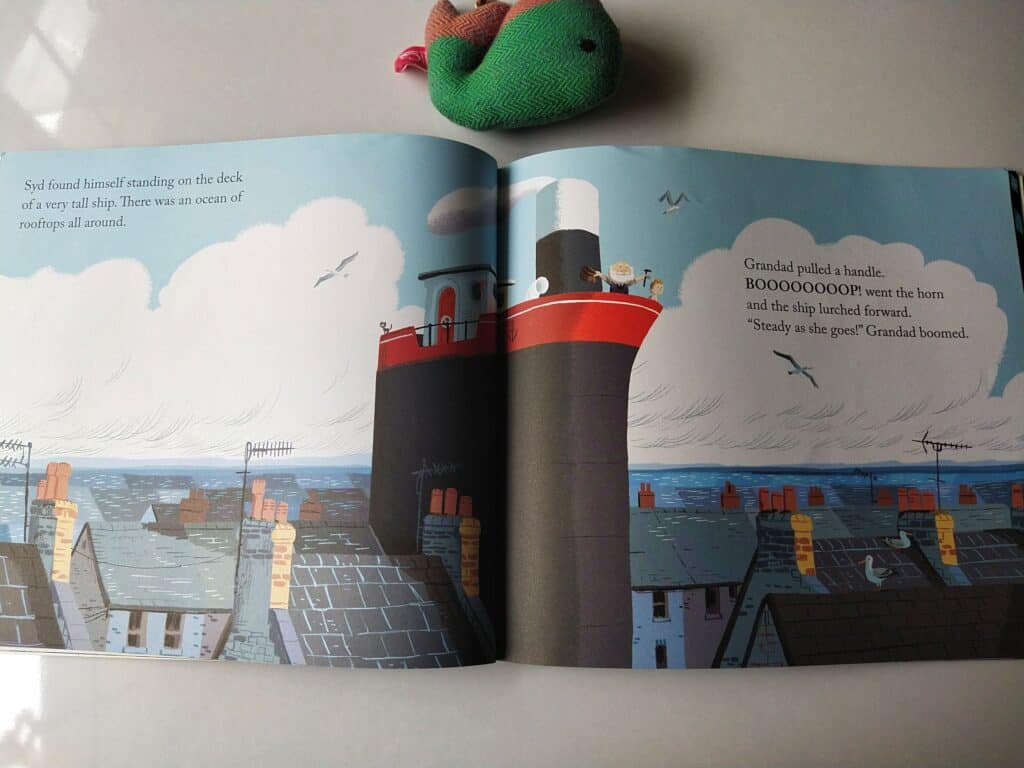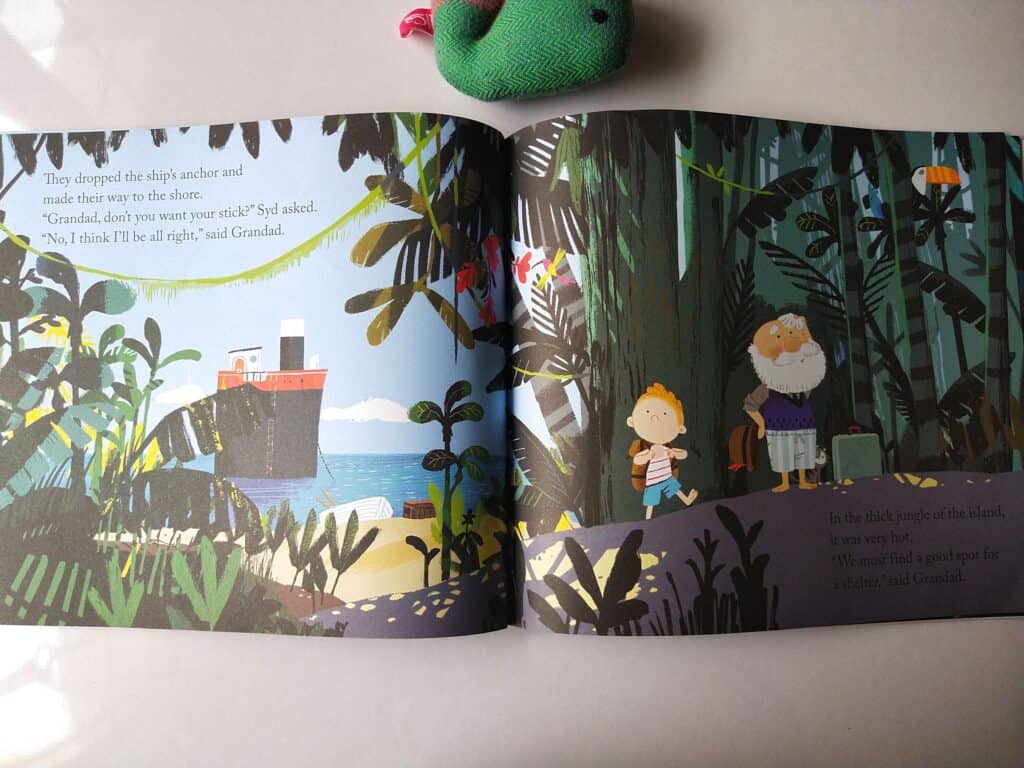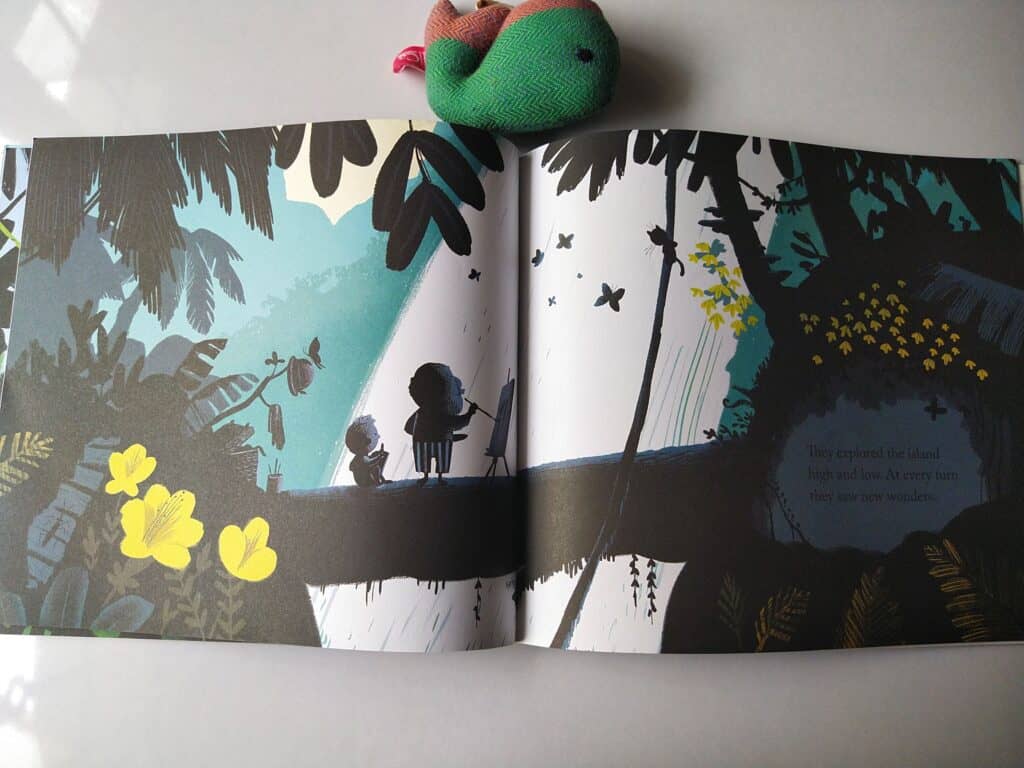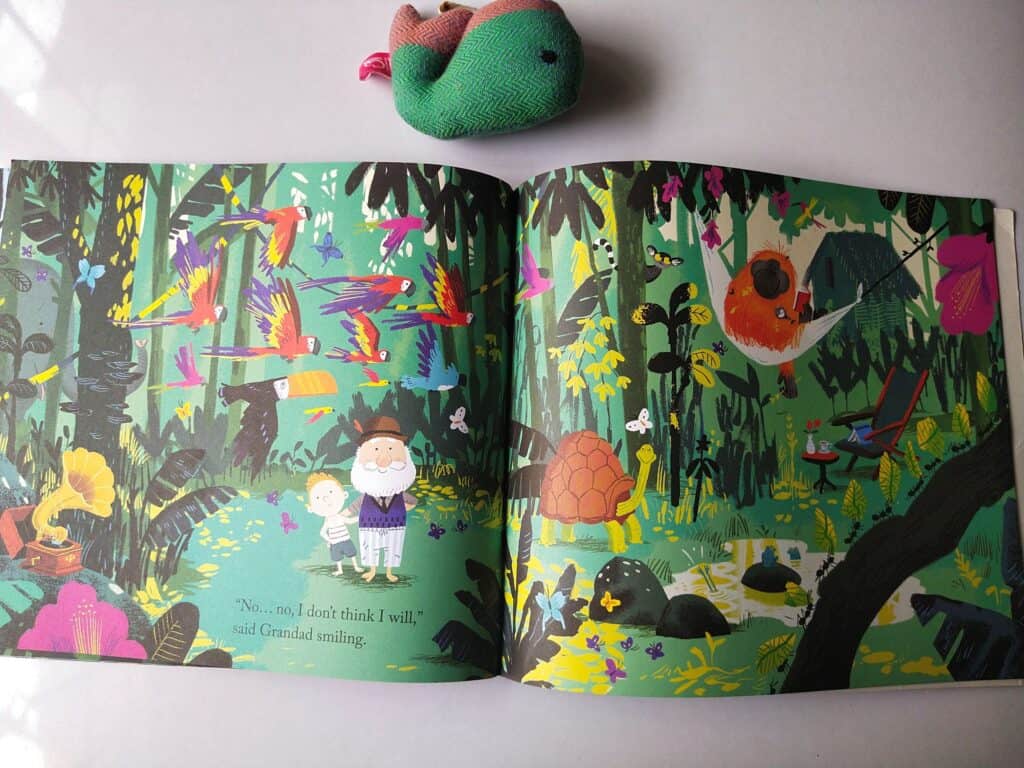 I loved reading this story more for the gorgeous illustrations. This story talks about a very serious topic losing or missing our loved ones. I wouldn't say this story to compare, only to teach about loss. Nathan named this book a 'thatha'(grandpa) book. When my parents come to visit us, Nathan doesn't want them to leave. So every time they leave, I read this book to him and says you can meet them again soon. They are going to their happy place and just like Syd, you have to be in your home.
You can interpret this story to your kids in many ways,
Help them to understand if one of the parents is away and comes once a week or month.
When someone is working in an army.
If the grandparents are in a different city.
You are going through a separation
If they are missing their friends
The story has a poignant ending. An envelope is delivered to Syd with a picture of Grandad on the island, a reminder that in our minds, we can see our loved ones in their happy place whenever we feel like it.
To read more Benji davies books, click the links below.
To read more book reviews CLICK HERE
Please follow and like us: