BOOK NAME: ADAM'S ANIMALS
AUTHOR: BARRY L SCHWARTZ
ILLUSTRATOR: STELIYANA DONEVA
PAGES: 30
PUBLISHER: PJ LIBRARY
Then God said, "Let us make mankind in our image, in our likeness, so that they may rule over the fish in the sea and the birds in the sky, over the livestock and all the wild animals,and over all the creatures that move along the ground."

Genesis 1:26

So out of the ground the Lord God formed every animal of the field and every bird of the air, and brought them to the man to see what he would call them; and whatever the man called every living creature, that was its name.

Genesis 2:19
A very different story about creation is told interestingly. Adam was the first human on earth and he enjoyed his time with the animals and birds in the Garden of Eden. One day he called all of them and said, I'm going to name each one of you. All the animals decided to come together and it was huge chaos. Adam told all of them to stand in line and it was a very long line. An amazing book filled with exotic animals listed from A-Z.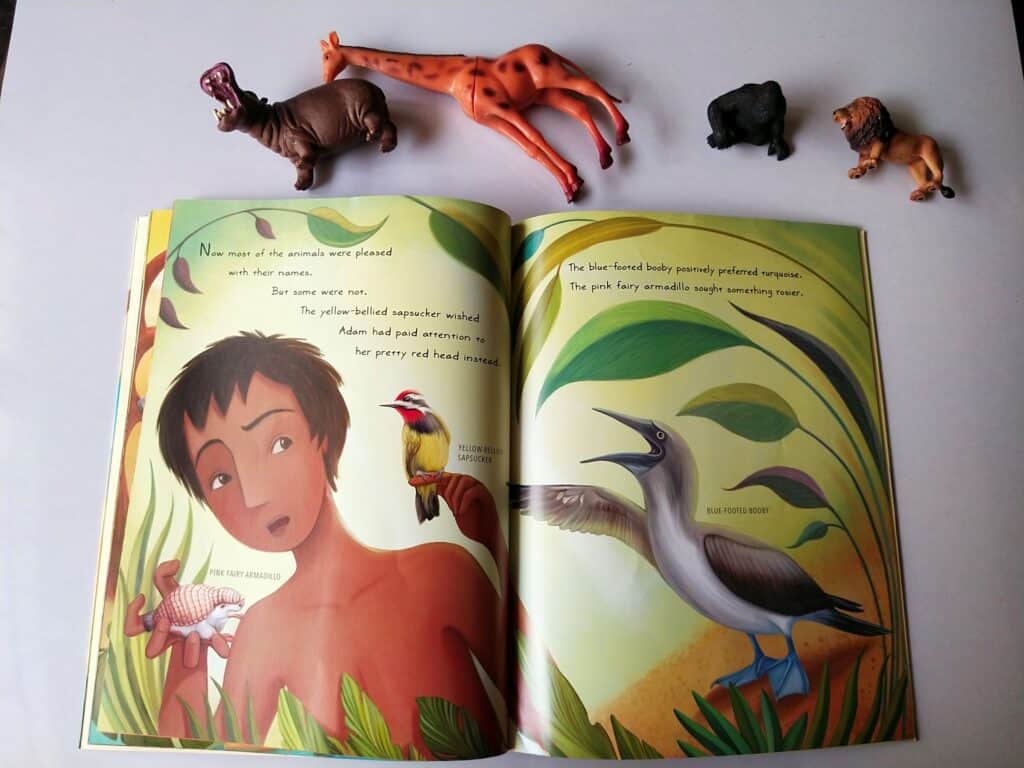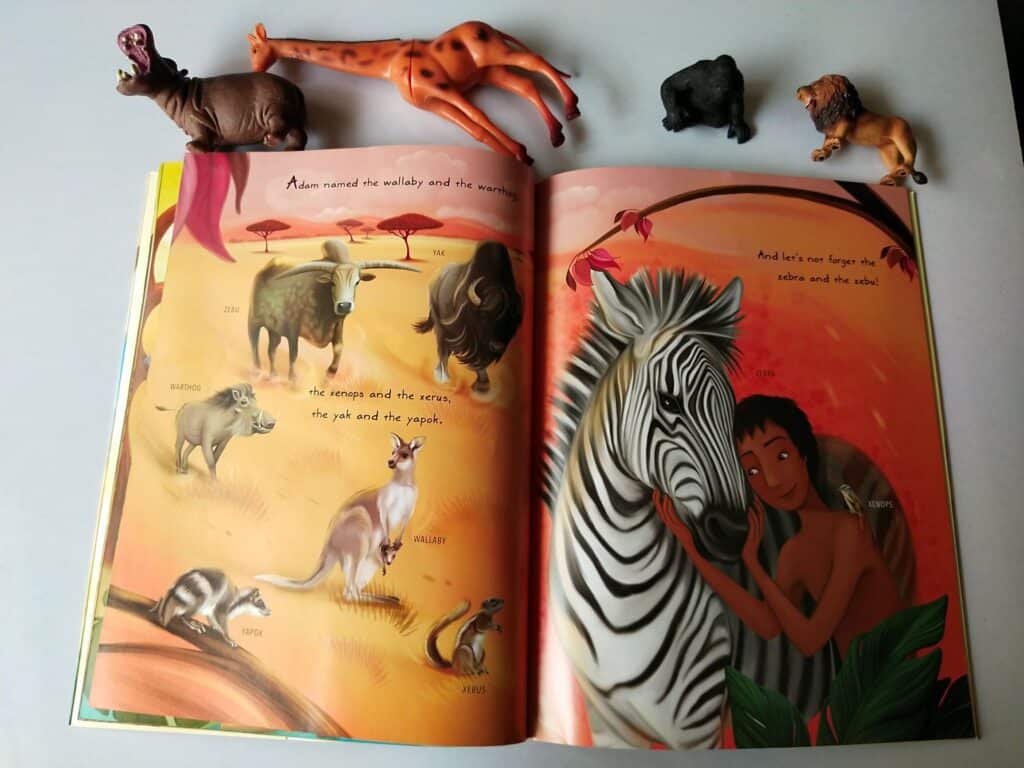 WHAT DID WE ENJOY IN THIS BOOK?
This is an interesting book to learn about birds, animals and sea creatures around the world. The author added a little humour to the story, where each animal complained of their names and Adam said, " You"ll just have to do the best you can with the name you are given."
It was an informative read for us and we had a lot of discussions about the creation. A few names to mention from the book are Aardvark, Aardwolf, Bandicoot, Bongo, dik-dik, yak, zebu, Dabchick, Ferret, Grebe, Ibis, and Yapok.
A book which is informative and well-illustrated: This will not disappoint you.
To read more Biblical Stories CLICK HERE
Please follow and like us: