Amid all the chaos, we enjoyed doing one; Reading lots of books. Looking back, each book gives me different memories of Nathan. While I was rummaging the bookshelf, each book took me to every conversation I had with him. Kinda for some time, I was lost in the world of books, and here I am posting this list of books that we read multiple times this year.
There are many books I would love to include in the list, but these books were shown extra love by him. Hope you all find this list useful.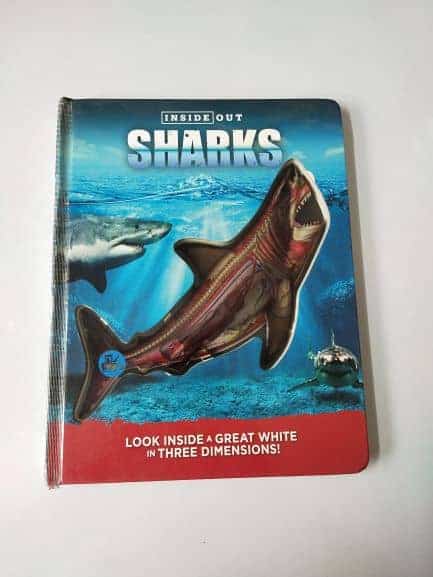 Inside Out Shark
Still one of his favourite books. 
Inside Out: Sharks explores some of the most fearsome creatures to swim our seas. Layer by layer, the body systems of the great white are explored. Paired with each segment are tons of interesting tidbits of info about diet, and lifestyle, though the author does tell us little is truly understood about these magnificent, deadly hunters.
You can read the full review here. Click Here
A LOST STAR NAMED STELLA
The book starts with a beautiful star named Stella, shining in the night sky. One night she gets lost and she is hopelessly running around trying to find her way back home. She asks for help from the moon, the sun and a comet. All gave excuses, and Stella was so sad. All of a sudden a bright morning star came and the star knew Stella's name and even took her home.
You can read the full review here. Click Here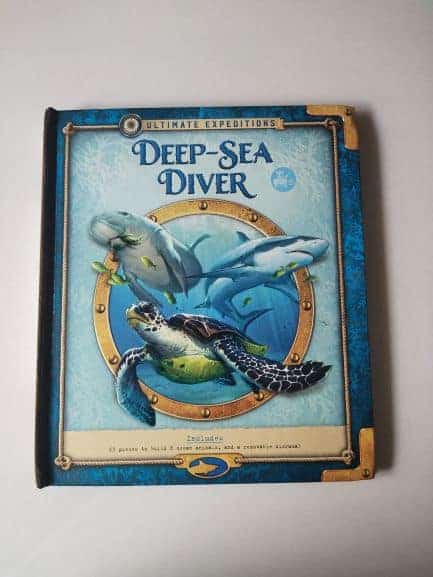 ULTIMATE EXPEDITIONS: DEEP SEA DIVER
This book talks about the experience of marine biologist Warren Willmott. In 1920, he went for 6-week intense research on Australian treacherous water. He talks about different yet interesting sea creatures like leafy sea dragon, Grey reef shark, sea wasp, Blue- Ringed Octopus, Hawksbill Turtle, Dugong, and many more. Each sea creature is explained, in short, along with a bold illustration.
You can read the full review here. Click Here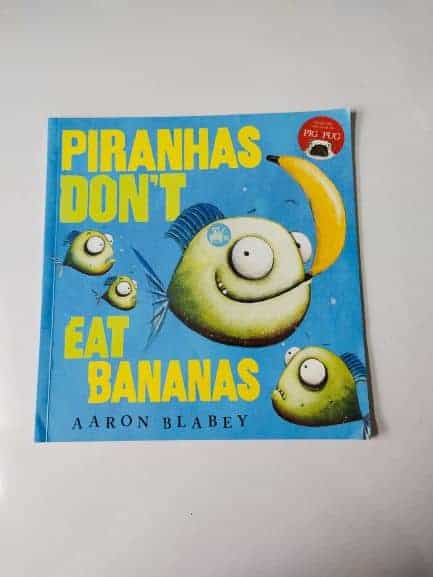 PIRANHAS DON'T EAT BANANAS
Piranhas Don't Eat Bananas is a funny story about a piranha who is trying to convince his other piranha friends to eat vegetables. They try to say they are meat-eating fish and eat only toes, knees, and butts, and can't have vegetables. But in the end, he made his friends taste the fruit. Did they enjoy them?
You can read the full review here. Click Here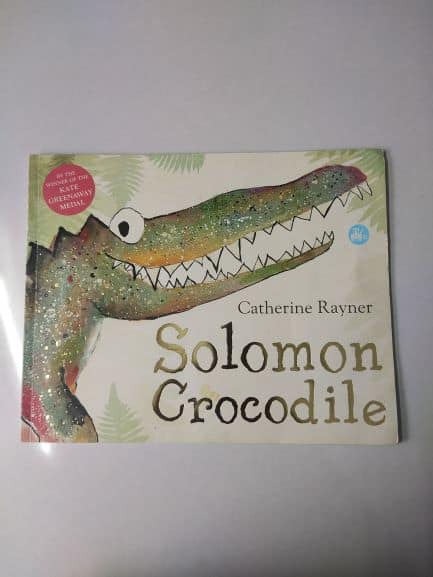 SOLOMON CROCODILE
Solomon is a mischievous crocodile who just wants to play alongside the other animals; however, these other animals don't want to play with Solomon. But eventually, Solomon finds someone else who is also causing chaos. Could it be the perfect friend for a lonely crocodile?
You can read the full review here. Click Here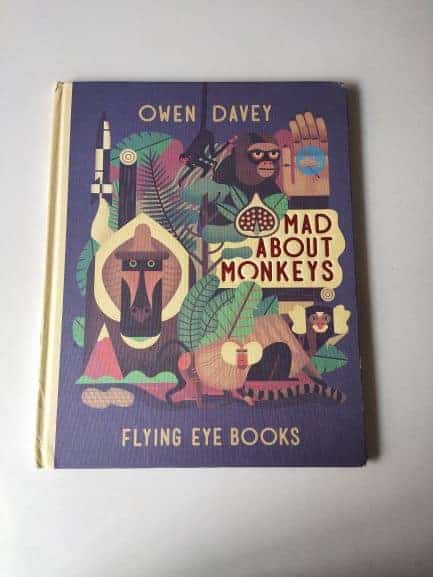 MAD ABOUT MONKEYS
This non-fiction book about monkeys talks about 250 species of monkeys. I never knew that many of them existed. The monkeys are classified into old-world monkeys and new-world monkeys, and the author has illustrated them in a way a kid can differentiate between them by looking at the picture.
You can read the full review here. Click Here
IT LOOKED LIKE SPILT MILK
A very old classic and simple book for children. This is an imaginary story of what different objects spilt milk can make. But, really, is it spilt milk? You have to find it at the end of the read.
You can read the full review here. Click Here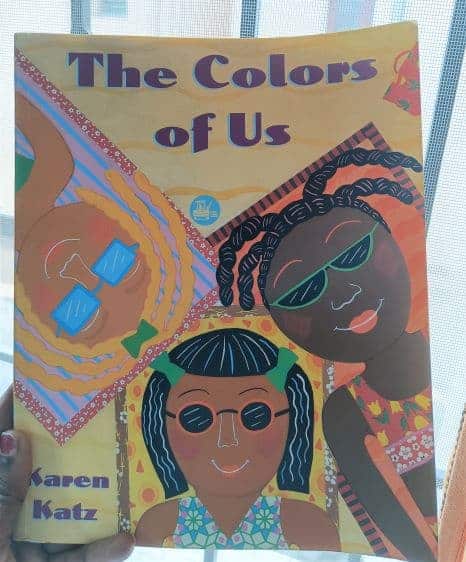 THE COLORS OF US
The Colours of Us begins with a young girl, Lena, asking her mother for brown paint to paint a picture. When her mother asked what shade of brown? She's puzzled and says, mom, brown is brown. Her mother says, there are lots of different shades of brown and they take a walk around their neighbourhood. Her mom talks about different skin tones, that are in different shades of brown. She compares each skin tone with food colour, like, cinnamon, french toast, peanut butter, chocolate brown, etc
You can read the full review here. Click Here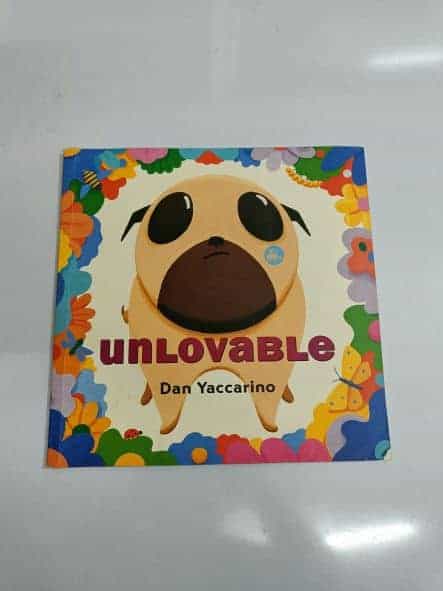 UNLOVABLE
Alfred, the pug dog thinks he's unlovable. Other dogs make fun of his tiny legs and funny face. The cat and the parrot and even the goldfish tease him. Then a new dog, Rex, moves in next door. Because Alfred wants a friend so badly, he tells Rex a little fib about himself. But what will happen when Rex learns the truth? Will he find Alfred unlovable too?
The Bacteria Book: The Big World of Really Tiny Microbes
In this fun, fact-packed science book for kids, young readers will discover the bacteria, viruses, and other germs and microbes that keep our bodies and our world running, as well as how and when they can be harmful, and the precautions we can take to prevent them from becoming so.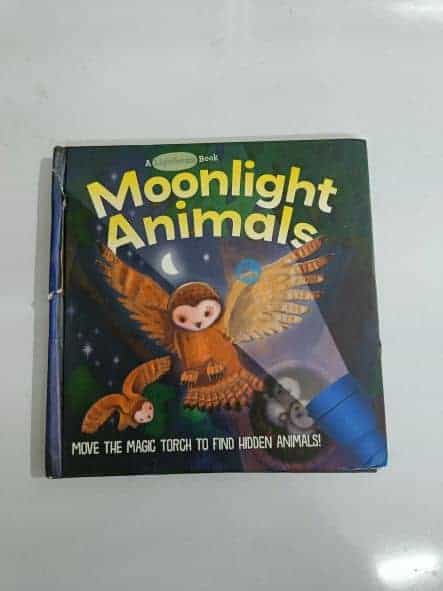 MOONLIGHT ANIMALS
This is a Lightbeam Book. An interactive book, with a unique flashlight mechanism, where little ones can "shine" a light to find animals at night. Learn about animals that venture out at night when you are saying goodnight.
THE WORLD OF THE WHALE
World of the Whale is a beautifully illustrated book by the wonderful Jonathan Woodward with thought-provoking text. Smriti Prasadam-Halls explores the migrations, songs and family life of these mysterious creatures, and reveals the dangers they face from plastic, pollution and hunting.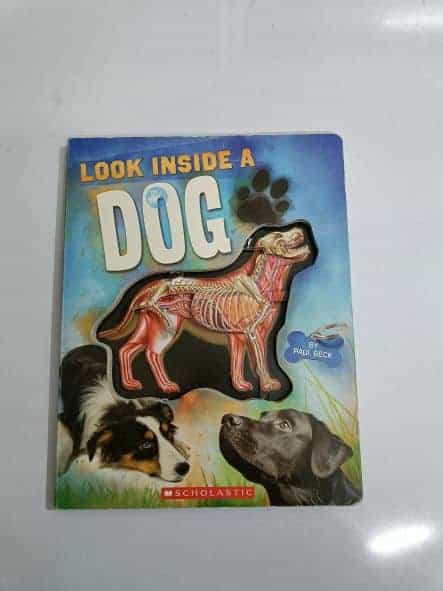 LOOK INSIDE A DOG
This was the cutest non-fiction book containing so many interesting facts on all types of dogs- The book contains information on their nervous system, digestive system, skeleton, etc.
SEE INSIDE THE WORLD OF DINOSAURS
Introduces the world of dinosaurs, allowing readers to lift the flaps to get a closer look at the behaviours and physical characteristics of the dinosaurs, the animals that lived with them, and the plants that make up their habitat.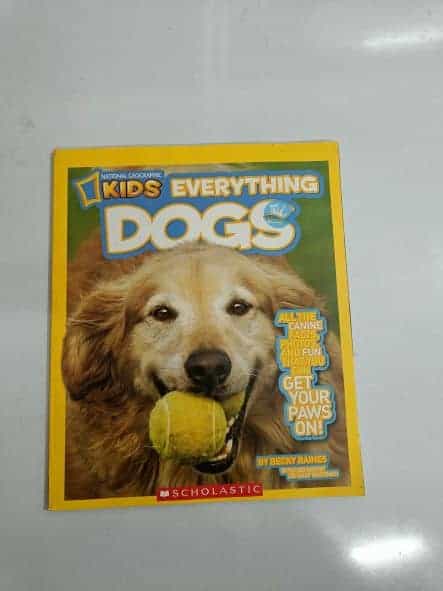 EVERYTHING DOGS
Everything basic kids need to know or want to know about dogs. All dogs everything! This book answers many questions curious kids could have about dogs. Questions like, "What is a dogs tail for?, how come my dog never seems to watch TV with me? and can dogs remember things?" Great pictures of real-life dogs and their coats.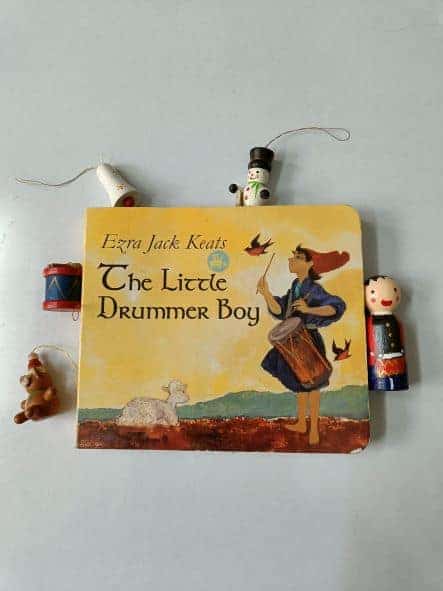 The Little Drummer Boy
The Little Drummer Boy is the story of a poor boy who couldn't afford a gift for the newborn Christ Child, so he played his drum in the manger with Mary's approval. The baby smiled, delighted with Little Drummer Boy's skilful playing.
You can read the full review here. Click Here
WHY DO I CRY?
A simple non-fiction book that talks about eyes, why we cry, and many more. I learned about eye boogie too.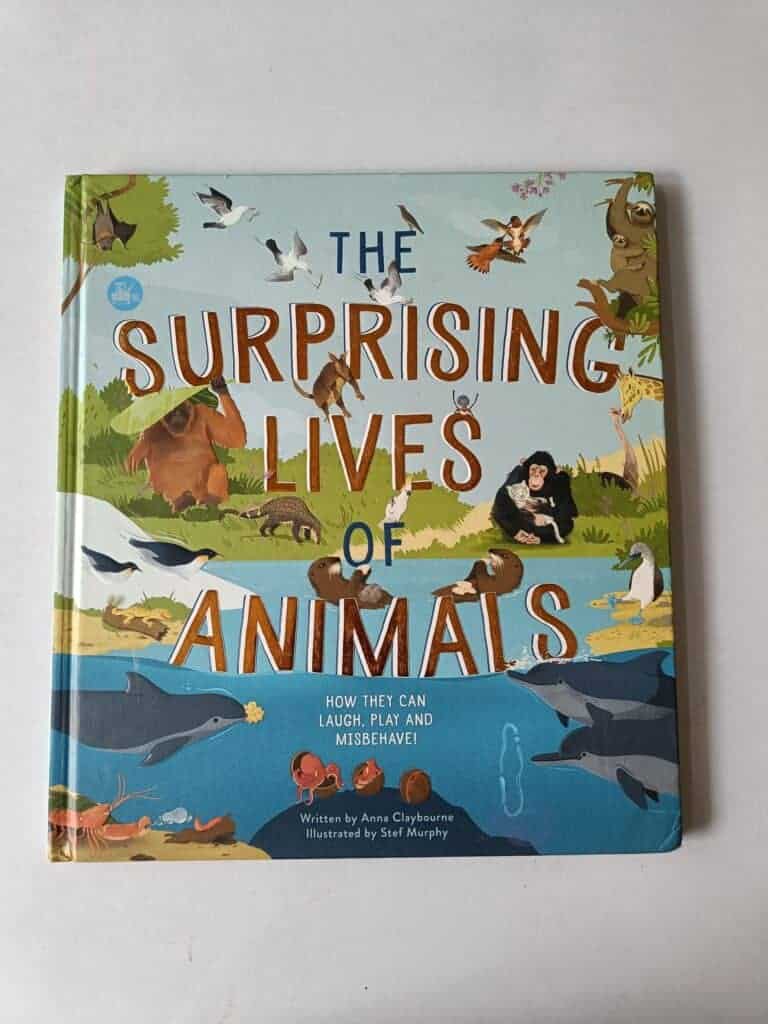 THE SURPRISING LIVES OF ANIMALS
Did you know that some animals giggle and play just like us? Or that certain animals build their homes, stockpile their food, and use tools? In this fascinating book, you'll learn about the things that humans and animals have in common. From teamwork, exercise, and self-care to dancing and getting into trouble, you'll discover that, actually, animals are a lot like you!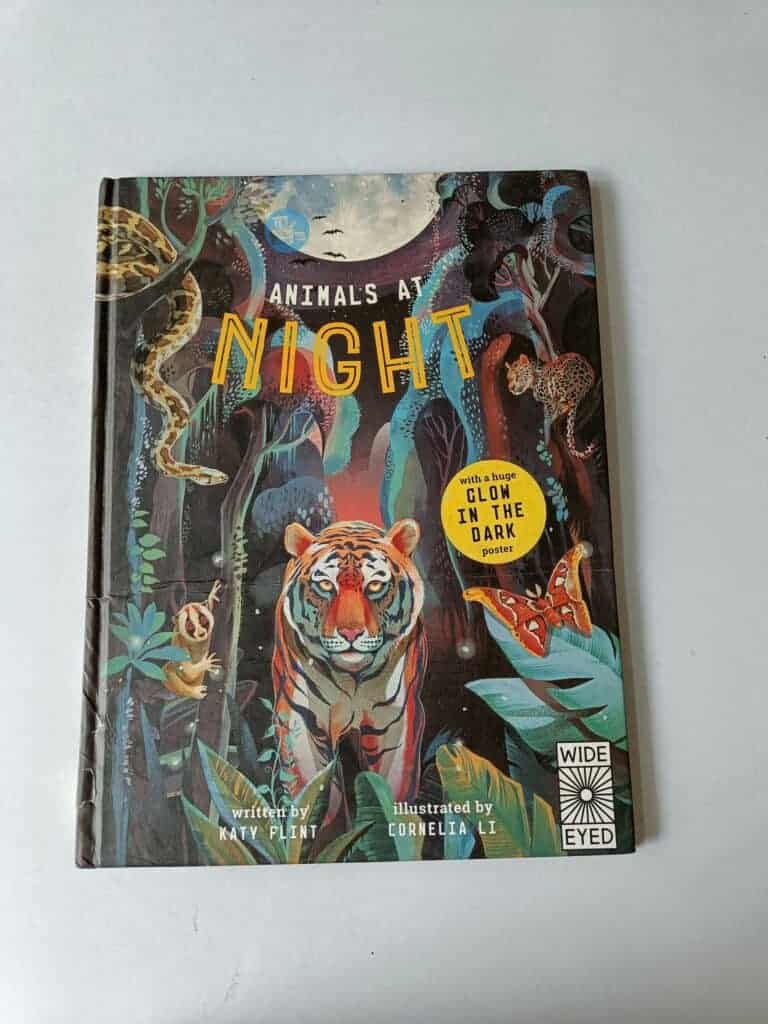 ANIMALS AT NIGHT
Glow in the Dark: Animals at Night is a non-fiction picture book about the animals that come out after dark. The locations come from every continent on the planet with many varied places. The book covers the Savanna to coral reefs to mangrove forests in India. It even includes a couple of pages on the city you live in and what might be stirring at night.
To read more theme-based book reviews, CLICK HERE
Please follow and like us: