Playdough is a versatile thing that you can make using the ingredients from your pantry. They pave the way for more imagination and every kid would love to squish them. Nathan loves playdough from a very young age and loves to play with them. The store-bought one has loaded with chemicals and costs a bomb. This recipe is versatile and pocket friendly. I stopped getting playdough from the store and just stored them properly and reused them for weeks together.
Homemade Playdough: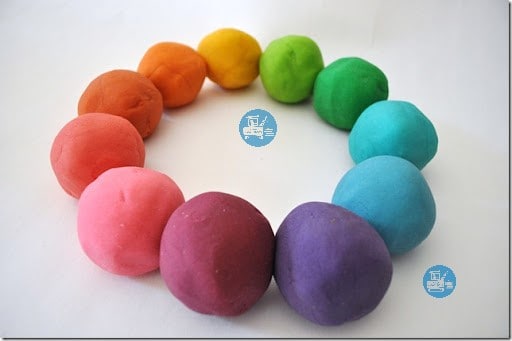 Materials:
One cup maida/Flour/all-purpose flour/refined flour
1tbsp salt
2tbsp coconut oil
Few drops of any food colour
Warm water as required
Cookie cutters or rolling pins
Directions:
Start adding all the ingredients to a large bowl and slowly add warm water. Mix them gently and knead them until you get a soft dough.
Your easy peasy lemon play dough is ready.
If you find the dough bit dry, add some water and knead and if the dough is sticky, dust some flour onto them.
You can store them in the Ziploc or in an airtight container. If the dough sweats the next day, dust it with some flour. Good to play once again.
You can add cookie cutters, rolling pins, a cutting boards, knife and watch them recreate magical things.
To read more sensory play ideas CLICK HERE
Please follow and like us: